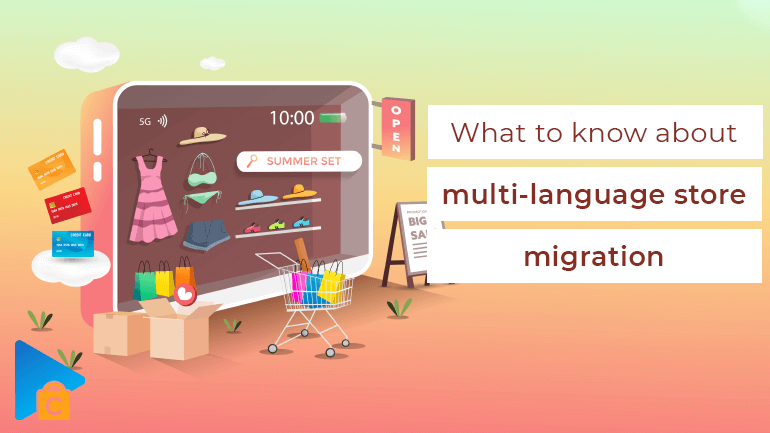 Running a multi language online store is harder than a monolingual one, so as to multi language store migration. Clearly, English is the primary language of web design while all other major languages only get a small part of the internet users.
Like Chinese with a billion internet users, only 2% of websites are in this language, while Spanish with around 500 million speakers is used in only 5% of websites.
However, multilingual features are necessary for eCommerce websites to process many eCommerce operations, like complying with legal requirements or for the purpose of regional expansion.
Multiple languages can bring numerous benefits to a site. Your products can reach more people, provide a better experience and increase conversion as a result.
But it is complex to build a multilingual website. You need to carefully consider the technology and platform which have features to support you.
Why Multilingual Site Options Are Getting more Popular
Improving Search Engine Optimization
In general, a person who can speak different languages is estimated to have a higher intellectual capacity. In other words we tend to regard multi-language people. Similarly, search engine algorithms will prioritize websites in multiple languages and attribute more internet users to those websites.
The SEO improvement can be explained by that with multilingual languages, you will have more URLs in your site maps. Also
your respective content will be shown to internet users who saved that specific language as their preferred language while browsing.
Getting Larger Audience Base
Multi-language eCommerce stores can attract a bigger audience base in the first place than monolingual ones. It is because when your website has more URLs and more users' preferred language settings, it is automatically more popular than others.
Using a wide TOF (top of the funnel) to get more conversions at the BOF (bottom of the funnel) is the simplest way. You need to optimize each step of the funnel along the way, but with more users into the funnel initially, you can increase the conversion rate even more.
Stand Apart from Competitors
Multilingual solutions are often seen in international eCommerce businesses and they are perceived as big trustworthy companies. Moreover, it is a legal requirement in some countries to present specific languages in web design. Without a certain language, your business might be considered as not a legitimate one.
When it comes to catering to a clientele with a high margin or check, a multilingual website automatically creates gravitas, making you stand out from other competitors.
Best eCommerce Platforms for Multi Language Websites
If you want to have a multilingual website, it's important to consider early that your website should be multilingual from the outset. That is the advice of experienced digital strategists to ensure no technical issues will appear in the future. They also advise you to begin with at least two languages. Otherwise, you might find it necessary to make big changes to your website. This task can be as difficult as building a website from scratch.
Luckily, the largest current eCommerce platforms are all equipped with multilingual functionality. So, you can create an online store that is welcoming for people speaking different languages.
Following are some of the best platforms for multi language eCommerce website development:
Shopify
Shopify is the number 1 eCommerce platform in the USA with 31% of online stores in the market, followed by WooCommerce at 14%. There are two methods for designing a website in different languages on Shopify: using a multilingual theme or working with a multilingual third-party app.
While choosing a multilingual theme of Shopify, customers should use the theme with language selectors, like Debit or Brooklyn. Otherwise, they can also use the Geolocation App which allows you to install the language selector feature in other themes.
Read more: 10 best affordable alternatives of Shopify
Magento
This open-source solution platform is also a great choice for a multi language store. More than $100 billion in merchandise volume has been processed on Magento. And there are 300,000 developers supporting it the world over.
The key features of Magento include page builder, product recommendations, progressive web apps, Amazon Sales channels, and multi language. In addition, Magento Marketplace provides thousands of eCommerce extensions and themes created by over 450 developers.
WooCommerce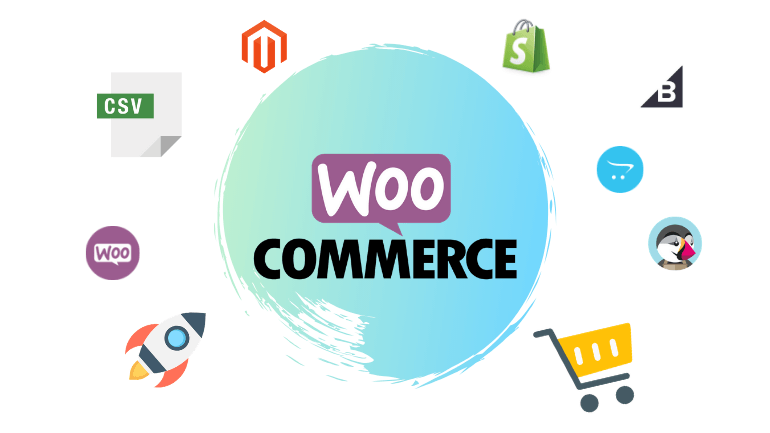 WooCommerce is WordPress's biggest eCommerce plugin, which supports multi language very well. Here are some WooCommerce stats showing how powerful this combo is:
Over 3 million websites use WooCommerce.

28% of all online stores use this eCommerce platform globally.

94% of all online stores run on WordPress are WooCommerce sites.
The three best WordPress translation plugins that are compatible with WooCommerce are
Polylang (500 000+ installations, 4.5*, 1567 reviews), Weglot(30 000+ installations, 5*, 1072 reviews), and TranslatePress (90 000+ installations, 4.5*, 217 reviews).
BigCommerce
SimilarTech's statistics have shown 30 thousand unique domains use BigCommerce, which is almost half a percent of all websites. BigCommerce is the platform for the big names of eCommerce businesses like CouponXOO, WND, and Vivino.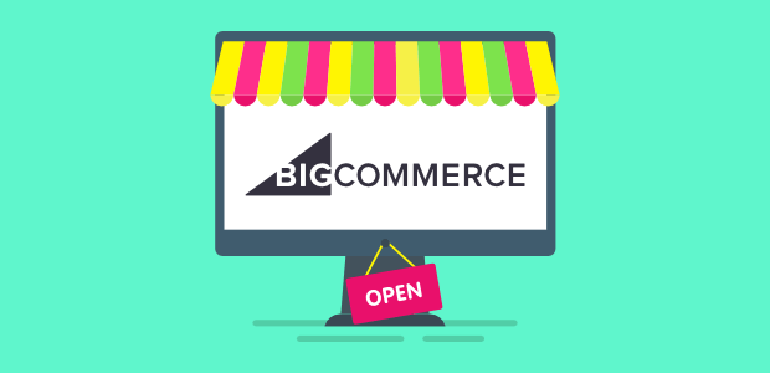 Stencil Framework is the major technology that enables a multi language website and store to run on BigCommerce. Alternatively, Localizer and Weglot are also translation solutions for BigCommerce.
How Multi-Language Affects a Store's SEO
URL Syntax for Multi Language Website Design
When it comes to designing a website in different languages, the best practice is to use unique URLs for different languages. It can be one of this syntaxis: 
Subdomain: de.eCommercesite.com

Subdirectory with gTLDs: eCommercesite.com/de

Country-specific domain gTLD: eCommercesite.de
SiteMap & Tags
You can take advantage of all available languages to help Google to navigate your website by creating a sitemap using hreflang to expedite the crawling.
Redirect to Preferred Browser Language
It's not wise at all to redirect a user to a localized and translated version of a website based on the country of IP. The reason is that in some countries, there are many official languages. Or people might travel and relocate globally. The optimal solution, in this case, is to either base on browser preferences or to ask users for their preferred language.
Rel Alternate Usage
RelAlternate will let Google know about a URL's language preference. At the same time, canonical tags will point to the same language, not a default language.
Multi-Language Website Migration
When you decide to migrate your multi-language website to another platform, the first thing to keep in mind is to seriously evaluate the long-term implications of the software choices. And you might find that SaaS solutions go hand in hand with lower fixed costs and they are initially straightforward to implement. Some of them even offer out-of-the-box translation services. Even they charge no extra charges to integrate with translation service providers.
However, for those who choose SaaS solutions, the expensive monthly platform fees or the less flexibility when deciding on a translation provider is not valuable. In essence, something seems a good deal in the beginning, but it could end up costing more money. Furthermore, migrating their website away from a SaaS solution could make the content migration more complex and costly.
Therefore, WordPress Multisite and WPML based solutions are great alternatives to SaaS translation platforms. These solutions cost you less in total but provide greater flexibility over translated content.
Using Plugins For Multi-Language Store Migration
Using plugins for multi-language store migration can bring additive benefits. Firstly, this process will get you a new and improved infrastructure for translating content. Then, you will also have a chance to manage and customize your translations in real-time.
The below plugins are highly effective for multi-language store migration:
TranslatePress
TranslatePress can support up to 221 languages and is very easy to use. With this plugin, you can select the secondary languages that you want to translate your website to. What makes TranslatePress stand out is that it enables you to translate your online store visually exactly as it looks in the original language.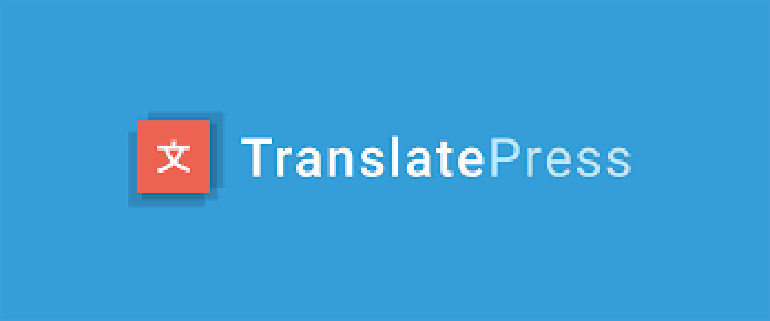 To save time, you can use an automatic translation, like Google Translate or DeepL to translate your website instantly. This mode also allows you to refine translations manually and perfect each translation afterward.
As TranslatePress is GPL and self-hosted, you will have access to updates, new features, and support with an annual license. If you don't want to continue buying the license, your website will still be considered as expected.
WPML
WPML users are able to translate posts, pages, taxonomy, menus, theme text, and custom types. One of the best things about this plugin is its support for every theme or plugin using the WordPress API. Basically, this means that texts within other plugins can be also translated, so do themes that are activated on your website.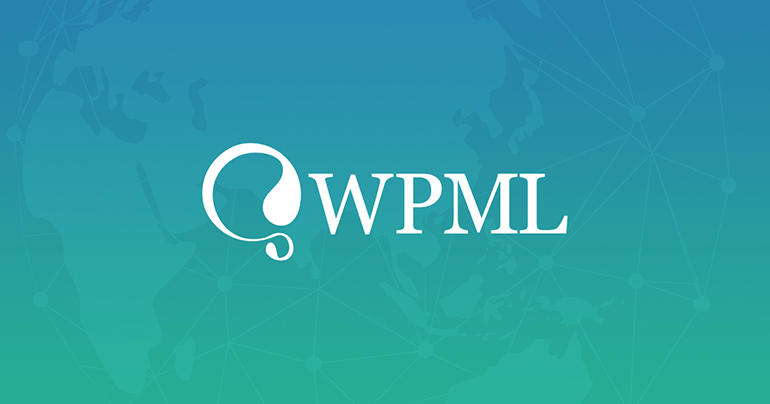 With the design of search engine optimization, WPML effectively supports you to fully optimize your website for SEO, no matter which language it is. In another way of understanding, this means that you can fully control your URLs and meta information.
Moreover, you will help search engines to understand your website's structure and lead online visitors to the right translation.
Polylang
Polylang doesn't rely on shortcodes, which makes this plugin unique. Therefore, you can easily uninstall it without affecting your website's performance. In fact, Polylang only uses WordPress's built-in core features, so it doesn't use up a lot of memory. It is also completely compatible with most cache plugins.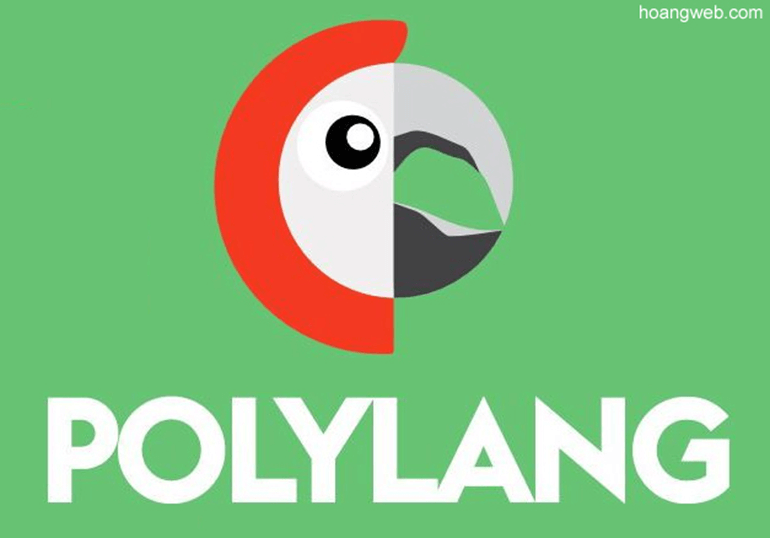 With Polylang, you can translate content with no effort on your part. Smoothly integrating into the WordPress admin interface, this plugin enables you to easily access it without learning a totally new one. Polylang also supports content duplication integration across different languages, which ensures efficient workflow.
Weglot
Weglot is an in-context editor translating your website's content directly inside the website design and structure. This feature makes it easy to view the final pages.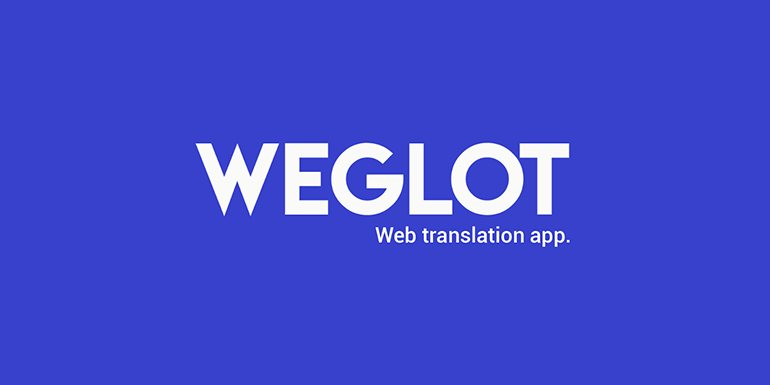 Additionally, it is not necessary to start from the very beginning as the first layer of automatic translation. There will be some learning providers which are the best on the market. Afterward, you can go in and edit easily when you need to. Besides this, Weglot also provides professional translators that you can get directly from inside the Weglot dashboard.
Migrating Multi Language Stores with Next-Cart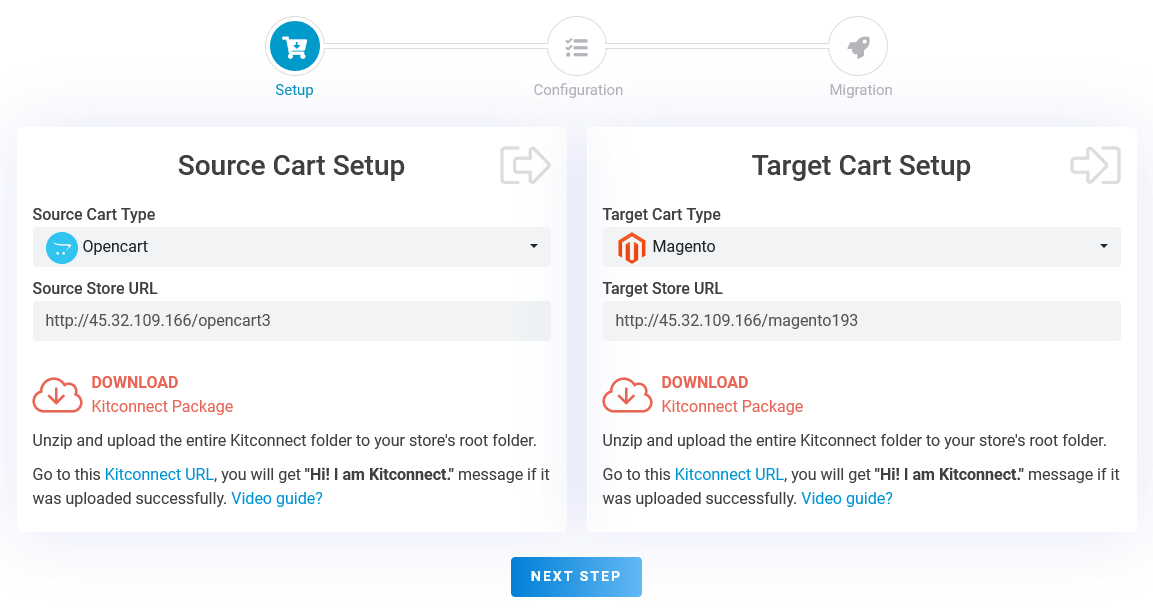 Next-Cart can conduct all kinds of shopping cart migration services, including multi language. You will not worry about how complex the migration process is. Everything is done by Next Cart specialists.
No Effect on Website Performance
During the migration, there is no impact on the speed and the performance of your stores. Instead, customers can still browse on the websites as normal.
No Tech Skill Required
Being an automated shopping cart migration tool hosted in Cloud Secure Servers, Next Cart can take just a few clicks to get the migration done. You don't need to have any technical skills to use our service. 
Excellent Customer Support
An experienced team is always willing to support you in all problems. The support is available via Live Chat, Ticket, Email, WhatsApp 24/7 including holidays.
SEO Rankings Preservation
The old URLs and metadata is kept on the Target Store. Our shopping cart migration tool will ensure your site doesn't drop any SEO ranking.
1-Year Assurance
All migration services include technical support and free updates for 1 year. We want to ensure the Next Cart migration tool is always compatible with the newest version.
Reasonable Pricing
If you still worry about the cost, please contact us, we will give you an offer at the best price for the matching service.
Guarantee Policy
The money-back guarantee on all migration tools is valid in 30 days to make sure with our clients about the service quality and get the trust.
Data Security
The whole migration process takes place on Cloud Servers, which are located in the US, the UK, and Singapore. We do not access your credentials nor save data relating to your migration. 
Payment Security
All the payments will be processed via SSL protocol, the module is powered by Paypal. Next Cart doesn't save any of our clients' payment credentials.
To Sum up
Multi language websites are the trend of the eCommerce store that most eCommerce store platforms are trying to develop this feature. Hopefully, this article has given you some helpful information relating to multilingual websites and multi language store migration.
If you still have any further concerns, don't hesitate to refer to our FAQ to learn more about eCommerce migration.