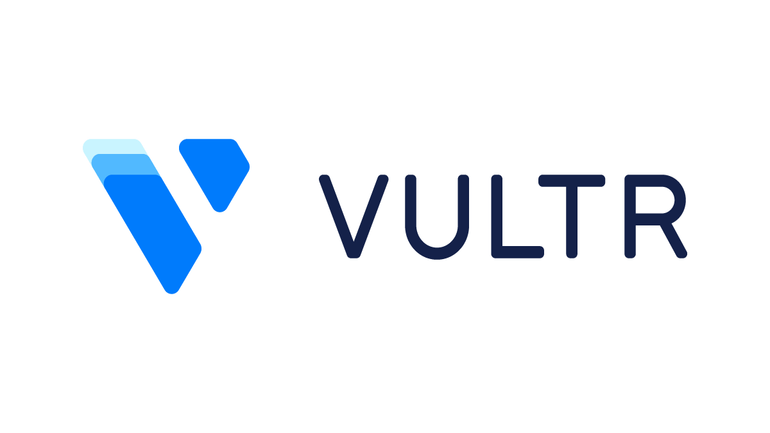 Vultr is one of the best cloud hosting solutions in the globe. Not only does it provide cheap services, its servers like Cloud or VPS are also very powerful and have high performance. As a result, your website can be stronger in a highly competitive market.
However, it's uncertainty that Vultr can be suitable for your website.
And the answer? It depends on many factors.
In this article, you will know Vultr's advantages and shortcomings they need to overcome if they don't want to lose market share to competitors. Besides, if you are new to website hosting, we will provide you with the necessary information about this VPS service provider.
What is Vultr?
As you know, the cloud is a potential tool to drive business innovation. However, some businesses cannot take advantage of the power of the cloud. It's partly due to its complexity.
Vultr was launched in 2014 by the company Choopa, LLC to simplify this through customized, high-performance cloud-based storage solutions.
Therefore, if you're looking for Cloud servers for computing cases or Dedicated servers, Vultr has some of the most innovative storage solutions in the industry.
Not only do they offer standard services at low prices, but Vultr's advantages are also high performance and quick, easy installation.
Features
A variety of operating systems
To meet the increasing demand for use, this tool has developed many operating systems. Among them, Linux distributions and Windows are the two most popular options. Thanks to that, you can choose the one that suits you best.
Snapshots and Backups
If you have worked long in the field of information technology, surely, Ghost Window is no stranger to you. The Snapshots on Vultr is similar to it. This feature is a server backup for $0.
In addition, Backups is also an attribute you should choose. For only $1, you can comfortably work with VPS without worrying about data loss.
Datacenter
Vultr has established 16 datacenters spreading across continents so far, such as Europe, Asia, and North America. With that, you can choose any server placement for your website. This position is required to match the niche audience that your website targets.
For example, if you need to position it in a Southeast Asia country, we suggest the location in Tokyo, Japan. This is because this city has the fastest and most stable internet infrastructure in the world.
Dashboard
Dashboard is the server's general administration interface, which is very easy to use. It has all the functions and parameters you need to find such as IP Address, operating system, or backups.
Unlimited access
In addition to VPS and Cloud server, you can also consider Vultr shared hosting if your website does not have a lot of traffic.
It also has lots of features, including unlimited permissions that allow you to install software on the server. That is, you can access at any time you want and can connect many applications developed by this company.
Pros
Prices are affordable, and cloud storage from Vultr is value for money
You can choose between monthly or hourly payments
Quickly connect with 16 data centers around the world
Diverse options with 8 Public Cloud server packages and 4 Dedicated Cloud server packages
The Snapshots system is entirely free
100% SSD
Cons
Vultr only gives users support via the Ticket form
Some developers may encounter issues like blocked SMTP
The largest minus of Vultr is the ineffective error processing capability. For common errors, they usually take from hours to one day to undertake. That delay may affect online stores severely
Vultr hosting options
Vultr owns many Vultr VPS packages divided into several different levels. Hence, customers can choose the best fit for their project, helping them save maximum costs.
Currently, Vultr has three main types of servers:
Vultr Cloud Compute
This type is suitable for most individuals and businesses building small and medium websites. It has diverse configurations and is divided into many different small packages, ideal for general purposes, and for performing web server.
Storage Instance
It is used as a storage server due to its extensive capacity, SATA drive usage, and a limited number of locations.
Dedicated Cloud
This is a type that comes with an extensive configuration. It is suitable for large projects which need a lot of storage space. This type uses FULL 100% CPU resources, SSD Drives, and RAM.
Among them, maybe the most widely used is the Cloud Compute.
It's very straightforward to understand that this package is very cheap and you don't have to pay a large amount of money at one time. Instead, you can pay monthly and stop the service any time you want.
You can manage everything related to your site and host on a feature-rich dashboard. Before that, during the installation, you need to select the appropriate operating system. And, you will also enjoy the privilege that not only the server but you will also have access to the API.
In general, the Cloud Compute is an excellent option for those who are getting started with advanced hosting services.
Recently, Vultr has just launched High Frequency Compute server. It is different from today's server services with a much higher CPU speed, 3GHz + and above. It has much better performance than previous Vultr hosting packages, so if your website is having a great volume of interaction, you should learn more about it.
How does it set prices?
As you know, Vultr is one of the cheapest VPS providers on the market with many special offers. Not only do you have the option to pay for the service on a monthly basis, which not many developers allow, you also have plenty of opportunities to get discounts.
There is also a limit to this monthly plan, in which you only pay for 28 days of services in a month.
However, even though it starts at a low price, the advanced features that come with it during the usage are quite expensive. This is a form of price set that many companies in all fields are choosing. You should consider this.
Pricing of current VPS packages at Vultr is as follows: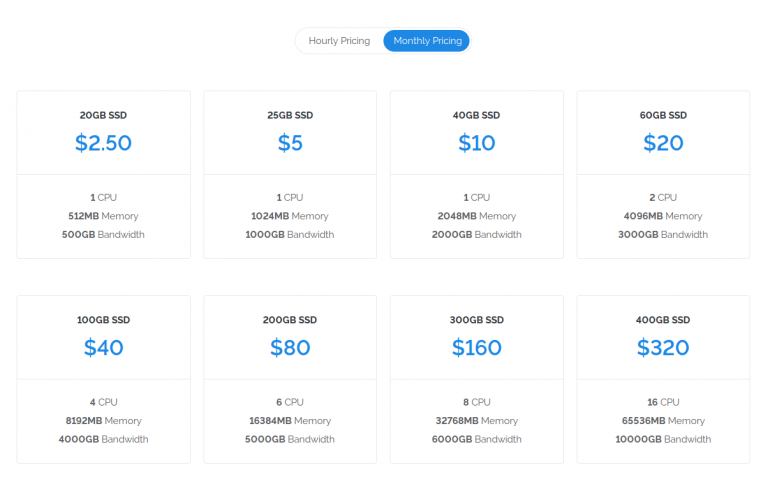 Payment methods
To pay for the VPS service, you need to deposit money into your Vultr account (Billing).
To use VPS, of course, we will have to spend money. Vultr is like Digital Ocean that uses the payment method on an hourly basis.
All payment information is saved in Billing so you can open it to view at any time. Take notice of:
Charges This Month: costs used this month, updated every hour
Remaining Credit: the remaining amount in the current account (deducted usage costs in the past month)
History: the entire monthly usage bill
You should note that if you're out of credits, you need to actively top up your account via Visa/Mastercard or PayPal account. Otherwise, the VPS will be deactivated and deleted. Vultr will also automatically recharge if the credit runs out. Before that, they will notify you by email.
Competitor analysis: Vultr or Ocean Digital?
Vultr is new to the Cloud server market, after DigitalOcean. However, they are getting more and more superior with reasonable prices, high configuration, excellent performance, and stable operation.
Just like DigitalOcean, Vultr charges the hourly usage that is based on how much you use. As a result, you don't need to worry about the fee, and you can stop using the service anytime you want.
Compared to Cloud server packages at DigitalOcean, Vultr has the same price. Nevertheless, their configuration is always a bit more superior. Notably, with a package of $5/month, you'll get 768MB RAM, 15GB SSD, and 1TB Bandwidth.
In our opinion, these are incredibly great that it's challenging to find a provider that offers the same services at such a low price.
Is it suitable for you?
Vultr is suitable for those who are looking for a cheap VPS service but still brings excellent performance. With Vultr, you'll only need a small cost compared to other options to get started.
However, Vultr also has limitations on advanced services. Therefore, we think Vultr will be more suitable for bloggers and website creators. For website developers, they may consider other options like DigitalOcean.
Wrapping up
Hopefully, the above Vultr information will help you take advantage of the Cloud to help you outperform your competitors. If you need further information, don't hesitate to contact us. Please like and share the article with others if you find it useful. Thank you.
In this October, Vultr offer $50 free for all new users. Grab your $50 to test Vultr when you register through this link: Click here.