How to use Next-Cart migration service in 3 simple steps
Migrate your website in 3 simple steps
1. Select migration tool
In the Pricing page, calculate the Entity Limit and Price for your migration.
Buy the migration tool corresponding to your Source Cart and Target Cart at the calculated Entity Limit. Besides, you can choose other extra options that match your needs.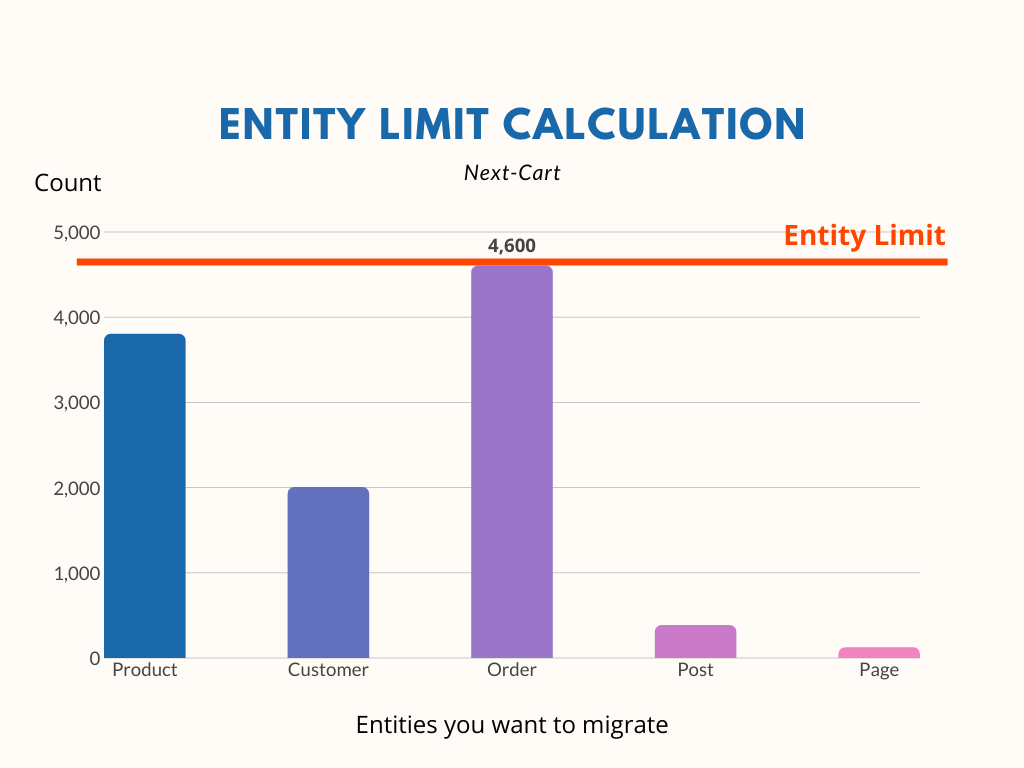 2. Perform the migration
After finishing the payment, your migration tool will be created automatically in your Account Dashboard > Migrations. Now, you can easily access and perform the 3-steps migration following this Migration guide.
One of our technicians will support you throughout the migration process. He will work with you via Helpdesk and help you solve all possible problems until you are pleased with the final result.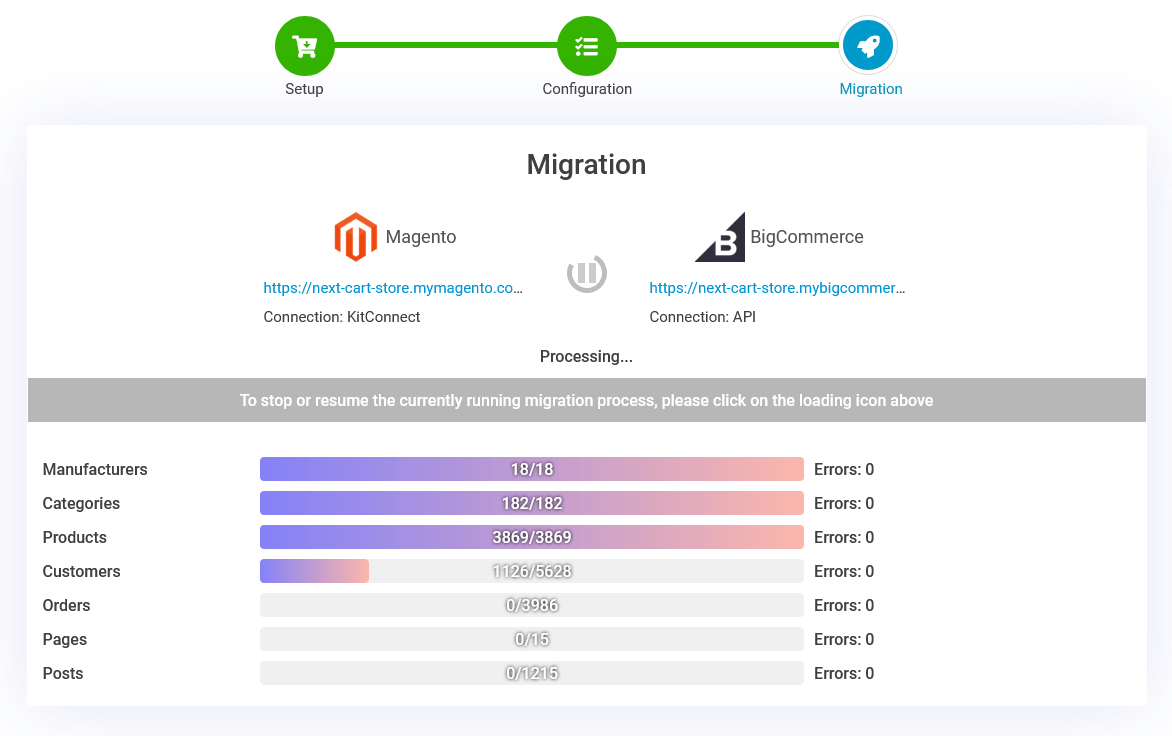 3. Migration complete
Before your new Target Store goes live, our technicians will support you on migrating the latest data. The support will be valid in 12 months from the date of purchase for any further issues. Enjoy your new store!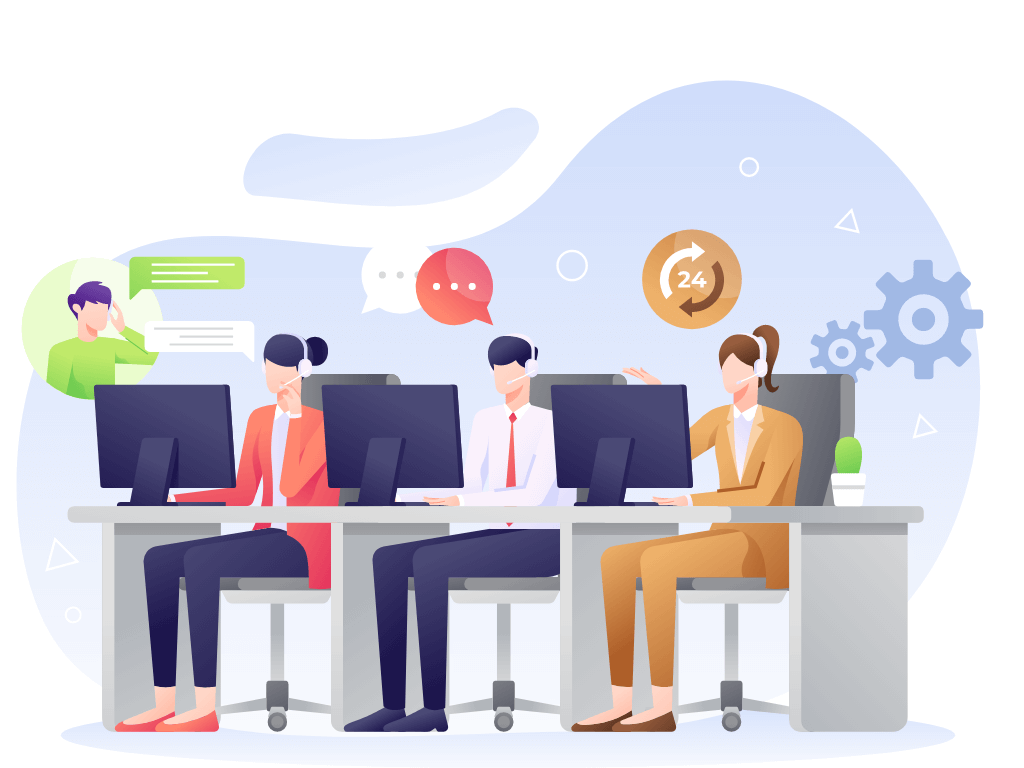 4. VIP Support Service (optional)
If you want an expert to perform the migration to your requirements, this would be a useful option. Besides migrating the necessary data, there are still a lot of things need to be done to completely move your Source Store to the Target Store such as migrating custom data, configuring the Target Store, installing theme and necessary modules, changing the URL, pointing the domain, optimizing SEO and page speed, etc. With VIP Support Service, all of those procedures will be taken care of precisely by our experts. Learn more.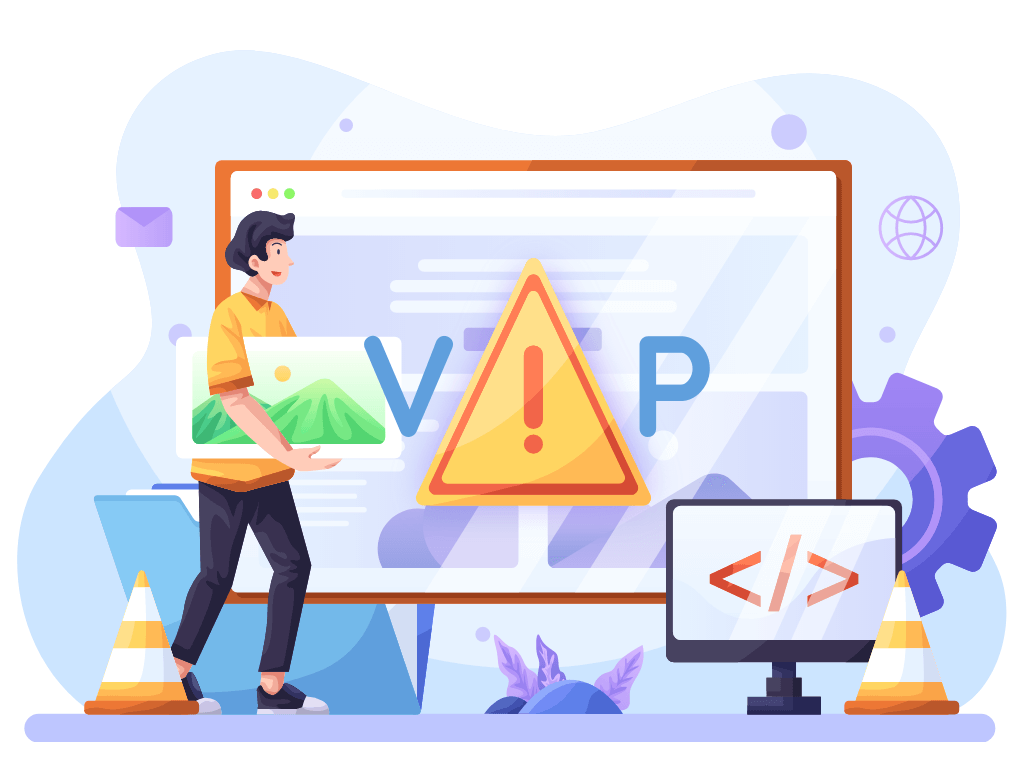 Want an all-in-one migration service?
No more worries about the hassle of the migration process or your time bank. With the VIP Support Service, sit back and let our experts execute the migration, review the data, install the necessary modules, and give you the most efficient results.