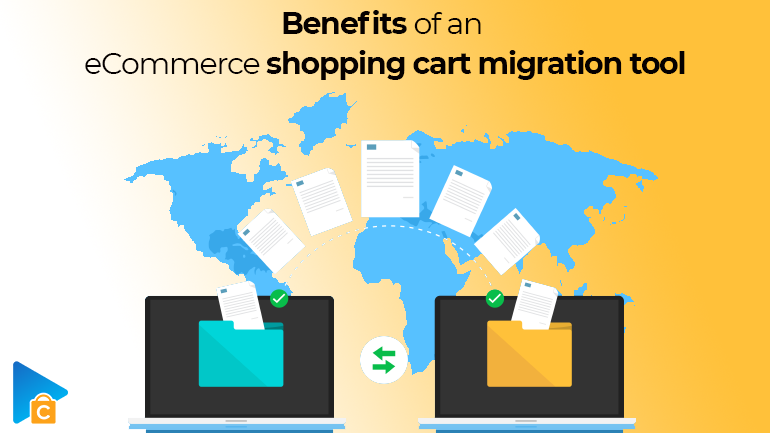 From the problems with the current platform, you come across the idea of moving to another software. But before performing the data migration process, you might need to know exactly what eCommerce migration is and what you can do to well prepare for a successful migration, even if you will use the migration service of a shopping cart migration tool or not.
Let's go deeper into each part for more understanding and get your eCommerce business to grow.
Common Issues of an eCommerce Cart
Slow Site Speed
Google has done research on this issue and found that 53% of visitors will leave a website unless it loads within 3 seconds. The common causes of the slow site speed include excessive flash contents, images, or ads; unclear code; JavaScrip issues; insufficient hosting; or too many third-party apps.
Search engines rank your websites depending on their performance, so slow page loading time negatively affects your SEO. As a result, the number of traffic decreases, user experience is bad, and the conversion rate will not be high.
Excessive Updates and Patches
Are you spending a lot of time and money on fixing bugs and end up with more bugs? This implies that the current software structure is the cause. Then you cannot repair these bugs anymore, and this is time for you to switch to a better platform.
Poor Integration
To grow your eCommerce business, the available features of the original platform are not enough and cannot give you the necessary function. That's why third-party extensions will expand your store's functionality, helping your business become more powerful.
However, some platforms limit the number of apps and add-ons added within a few. You then face the issue with data integration.
Not Enough Modern Features
eCommerce is a highly competitive environment in which winners can attract customers' attention. Boring or messy websites will lose this battle and make visits abandon them quickly. Similarly, the site which is not mobile-friendly and has an outdated design will struggle to appeal to customers.
On the other hand, modern tools appear to keep eCommerce moving forward. The sites which can adjust the innovations like multichannel sales, personal recommendation, and meeting the client's need will become the leaders.
Unreliable Site Performance
Some sites cannot handle too much traffic. Let's imagine that it takes you months to launch a marketing strategy, and more and more visitors coming to your site. However, your platform, because of too heavy data, stops working and no conversions are generated as a result.
You must definitely not expect this situation. So store owners always try to avoid unreliable platforms and choose to find another if their site's performance cannot be ensured.
Too Difficult to Use
Some platforms require a certain knowledge of technology to use. For example, with an intuitive user panel, you might find it quite hard to add products or personalize the shop's look. For small companies with low budgets, they cannot afford to hire frequent technicians, so they suppose a platform that makes their job easier, not the ones that make them scared.
Too Expensive Maintenance Costs
When you have just started your business and there are yet many orders, you cannot optimize the costs of maintaining your site. If monthly payments in the shop's maintenance exceed the process for a long time, it means that the current eCommerce platform is too expensive for your business.
What is eCommerce Migration and Its Benefits?
eCommerce migration or eCommerce re-platforming is basically a process of choosing a new eCommerce platform to support an existing platform, moving the data to the new platform, adding more features if necessary, and making the new website work well on the new software.
Let's see what benefits you can let them go by not shifting or upgrading your eCommerce platform to the latest version. It is not only the cost optimization but also many other aspects as below.
Collect Reporting Features
A new eCommerce platform can load with all reporting features, such as average order value or store performance over a period by graphs or comparison charts. The reporting features provide sophisticated information which is very essential for business owners to make final decisions.
Resolve Bugs
The new platform with a built-in framework will allow you to test your store, identify bugs, and handle them. This can save you from major embarrassment when customers point them out.
Optimize Mobile Experience
There is no doubt about the increasing involvement of mobile devices in the eCommerce market. One of the best ways to come up with this trend is to move to the latest version. The new eCommerce platform will optimize your website to mobile, accommodating you to generate more revenue with mobile shoppers. Moreover, there are now platforms providing you with websites and mobile apps made out of websites, which is super quick.
Improve Website Performance
Online shoppers appreciate the fast page loading. Also, a website's performance is one of the main factors to decide its SEO ranking. An upgraded version of the eCommerce platform can fasten your website's page loading speed, especially at the catalog and checkout pages. This will drive more traffic to your website, create a better user experience, and push your sales.
To be Scalable
High scalability is very important to consider when your eCommerce business grows in sales every year. There are more and more products in your online store. Unless the current store is scalable, you should think of another platform that provides scalability.
Simplify Checkout Process
A complicated checkout process can make shoppers hesitate to make a purchase while a user-friendly checkout experience can make your buyers happier, and also reduce the cart abandonment rate. The latest eCommerce software with new features like the guest checkout option without registration, third-party payment, order a summary display, and shipping integrations will make the checkout process simpler. The streamlined and faster steps will increase the customer conversion rate.
Upgrade Trendy Storefront
The latest platform with new and trendy store layouts can make the online shopping experience more engaging and fun on your website. This is especially important in the highly competitive eCommerce industry. A trendy and unique storefront will make you stand out and leave an impression on the visitors.
Checklist of Things You Should Do Before the eCommerce Migration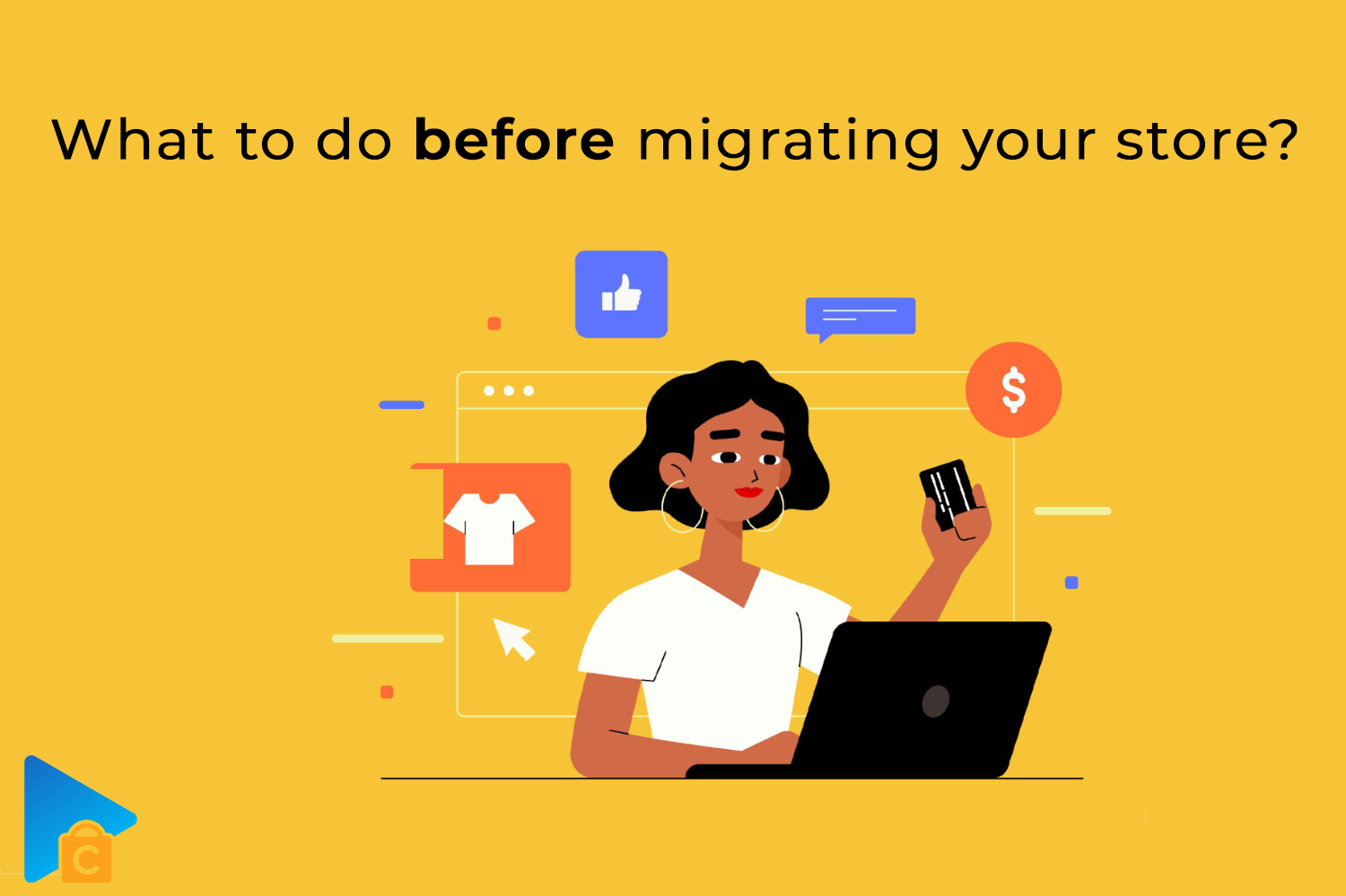 General information about the eCommerce migration you should get to know:
The eCommerce migration is not free, so make sure that the process is profitable for you. The cost relates to various aspects, including SEO Audits, sales losses due to the temporary shutdown of the store during the migration happening, maintenance costs, and migration services. This can be seen as an investment in your business in the long term.

Identify the technical skill of your team to see if you are able to handle the whole process of migration to another software. For example, if you are a PHP developer, it will be difficult for you to jump into the .NET world, and vice versa.

Platforms are different from each other, so you might find it hard to manage your store effectively in the beginning. That's why it is essential to have the training possibilities.

The website performance might not be good during the migration, so the best moment for the migration is when the traffic is the lowest.

Replatforming is the perfect time to rearrange your store and remove the outdated content that most online stores have. They can be unavailable products, wrong internal and external links, inactive subscribers or registered customers. This cleaning will create a good start to migrate to a new platform.
List Requirements of the Replatforming
What do you expect from this migration? Write down every reason behind the migration and discuss the list with your team about the task prioritization. And these requirements will be used to choose a new appropriate platform later on.
Make a Shortlist of Potential eCommerce Platforms
Based on the requirements that you have identified earlier, you can make a list of all appropriate platforms. If you have an IT team, you can shortlist with the platform that the members are confident with. And it is very important to request a demo to decide the best one.
Make sure the platform you choose will offer all the necessary integrations with your current services, such as ERP system, PIM, WMS, marketing tools, and other things you have in the original website. In case some features are missed, you are still able to develop them in the new platform.
Decide to Do by Yourself or Outsource
If you are confident with your team's technological capacity, you can handle the whole migration process on your own. Otherwise, if you also don't have much time, the better solution is to outsource specialists who will handle the whole process for you. At Next-Cart, we provide a migration service that can support you throughout the whole process without any troubles.
Backup the Data
You could face data loss during the migration, so a backup solution is really necessary if you don't want the important data to get lost. In case, there is an error, you can restore everything.
How to Replatform Your Online Store with a Shopping Cart Migration Tool
What is a Shopping Cart Migration Tool?
It is the software that helps you move all data, such as products, categories, customers, orders, blog posts, reviews, coupons, images from an eCommerce platform to another.
How does the Shopping Cart Migration Tool work?
Here are 3 simple steps you can perform the whole migration process with Next-Cart:
Step 1: Set up the Connection
In the first step, you need to set up the connections between your websites and the migration tool. You will find specific instructions in the Source Cart and Target Cart Setup forms for setting up the connection to the source and target store respectively.

After the connections are established successfully, click Next Step to go to Step 2.
Step 2: Configure the Migration
In this step, you can select the entities you want to migrate in the Entities Selection section; the tool supports migrating most types of eCommerce data including taxes, categories, products, reviews, customers, coupons, orders, blog posts and multilingual data.
You can also customize your migration with the Additional Options and Advanced Attributes Mapping.
After finishing the configuration, click Next Step to start the migration process.
Step 3: Start the Migration
Once the migration starts, it may take a few minutes to hours, depending on the amount of data. After the process finishes, all data will present and perform appropriately on your new store.
If there is any issue, don't worry, a technician will be there to assist you throughout the migration.
In short
In this competitive business world, it is essential to come up with changes and find the best solutions for your website in order to get successful. If the current platform does not serve you well, you should consider another option of an eCommerce platform out there (the choice of many shop owners is to migrate to Shopify, WooCommerce or Magento).
Then, when you have difficulty of processing, the Next-Cart shopping cart migration tool can help you handle the whole task. When the migration task does not bother you much, then you can have time to develop your products and service and grow your business.
Contact us today for a test migration!