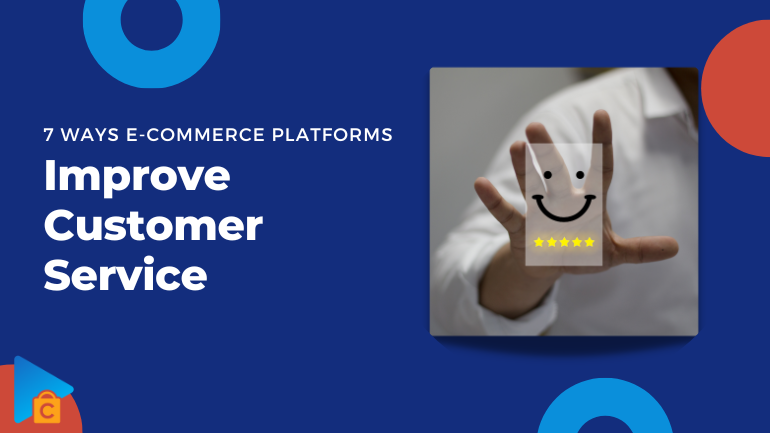 Anyone who's ever ordered anything online can testify to the importance of eCommerce today. Ever since people discovered the convenience of buying things online and waiting just a few days for them to arrive at their doorstep, businesses realized that having a brick-and-mortar store is no longer enough. Businesses participate in eCommerce not only to offer customers unparalleled convenience but also to reach a new swathe of primarily online-based consumers. 
One of the most important parts of eCommerce is choosing an eCommerce platform to work with. eCommerce platforms are where customers discover products, add them to their shopping carts, and check out. Businesses these days have quite a few Shopify alternatives that eCommerce businesses can use. These platforms take the hassle out of creating a business website by offering pre-made page templates, ready payment channels, and more. 
It's a given that eCommerce platforms are a must for businesses in eCommerce. But it's also worth looking at the various ways eCommerce platforms help out on the customer side of things. 
Here are seven ways eCommerce platforms improve customer service. 
Use the Best eCommerce Platforms to Stay Organized
Among some of the greatest strengths of eCommerce platforms is the plethora of organizational tools they come with. 
For example, eCommerce platforms go to the heart of customer interaction and improve the traditional inbox. eCommerce platforms can integrate your email inbox with what's going on in your online store. This means being able to track and collect all customer interactions with your brand in one easy, accessible place. In just a few clicks you'll be able to see: a customer's purchase history, any previous complaints, chat history, etc. 
Some platforms also come with a database with different ways of segmenting info. You could create personalized folders for agents/teams, sort folders based on the urgency of requests, and create time-based folders to make sure nothing is overlooked. 
Employees can respond to customer issues/inquiries much faster when they don't waste time having to search for files/records. This hits two birds with one stone: customers get their issues resolved quickly and employees are freed up to focus on other business-critical tasks. Even the quality of the employee response will improve as they'll have more context to work with. 
Because eCommerce platforms mostly store data on servers belonging to a third party, your business doesn't have to invest much in data storage either. This is especially true if data is stored on a cloud service, keeping it safe from the problem of hardware failure and inaccessibility. Another benefit of cloud storage is your eCommerce data will be accessible even on the go. Having data stored somewhere else means you don't need to be at the office to do your work. 
Finally, the organization also improves on the customer side of things. eCommerce platforms are good at segmenting online stores so customers know where important things are. Pre-made web page templates ensure customers know where items are, where to check out, and how to add to their carts.
Take Advantage of eCommerce Platform Automation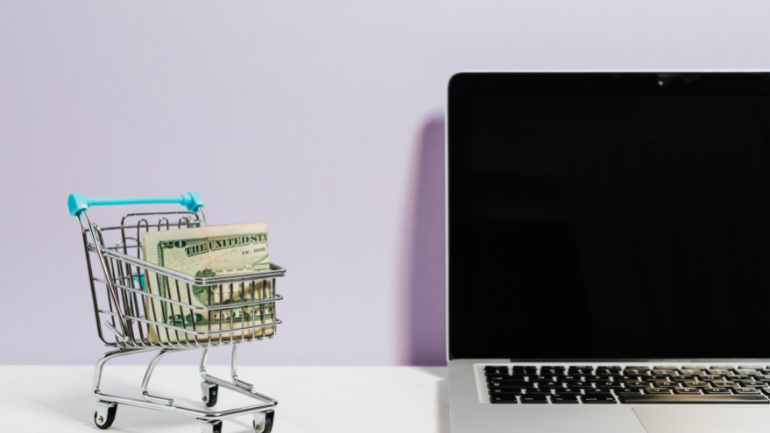 You can delegate many customer-service tasks to the automation that comes with many eCommerce platforms. It can be as basic as automating a host of transaction messages: order confirmations, receipts, and shipping notifications. 
Yet automation even works when answering frequently asked questions (FAQs) such as "Where is my order?" or "What size is available?" Many eCommerce platforms offer the option of building bots that will send out pre-written replies to these sorts of questions. Your employees are then free to tackle more complex customer concerns. These features are so handy that many software solutions make a point of championing their automation tools. For instance, a quick Freshdesk review will show you that using software is the easiest way to automate the ticket monitoring process and amp up your business' customer service abilities. 
Automation even means that you can set timers for events like sales. For example, you can set items to drop to a certain price for a specific weekend. The eCommerce platform's automation feature will see to it that it goes back to regular price by the end of that weekend—there's no intervention required of you. This feature also comes in handy when making automatic deductions for vouchers and swiftly calculating ship costs.
Of course, automation isn't just about the extra convenience. Remember that automation usually results in a noticeable revenue increase. Companies across the United States and United Kingdom that invested in automation saw a 5% to 7% revenue increase, thanks to boosts in productivity afforded by the technology. 
Create a Self-Service Base for Your Customers
A knowledge base is a page or a section on your website providing detailed answers to common questions. Unlike automated replies, this is something customers should easily find on their own without sending your business a message. 
Creating a knowledge base will boost customer service because customers genuinely want to help themselves. Most customers will already try to resolve their issues before approaching your customer service team. It's not uncommon to hear of people Googling how to fix checkout and even site issues on their own first. 
A good knowledge base includes relevant information such as the following:
Directions and tips for your products and services.

Helpful visuals. 

Answers to FAQs. 

A detailed guide to your brand's return policy. 

Delivery timetables and if possible, a breakdown of different fees (delivery fees, convenience fees, etc). 
eCommerce platforms usually provide knowledge base templates so that all you have to do is fill in the relevant information. 
Measure What Matters
One of the biggest draws of eCommerce is the sheer number of metrics it offers. When people are visiting your page every day, browsing, and checking out, it creates a goldmine of data that just isn't possible with brick-and-mortar stores. 
eCommerce platforms are convenient one-stop shops for crucial customer metrics: what they're buying, when, how, etc. In fact, the list of top eCommerce platforms is made up of tools championing analytical dashboards, automated reports, and more. These analytics are stored on a dashboard created by the platforms themselves. 
Having access to solid data and analytics on customer behavior is what great business strategy is made of. Imagine being able to build a marketing campaign knowing both what customers like to buy and even the exact times they like to check out. Look at how much your customer service responses will improve when you see how many customer conversations you have each day and what their chief concerns are. 
Meet Your Customers Beyond eCommerce Platforms
Of course, it's worth noting that eCommerce goes beyond just having a functioning online store. The entire eCommerce experience also encompasses other channels such as social media, email, newsletters, and even offline support like phone calls.
Instead of having to maintain these different channels separately, the eCommerce platform gives you a convenient place where they can all be managed together. For example, your Facebook page can be integrated into your online store's inbox. Full integration means you get to see Facebook messages alongside emails, Twitter mentions, Instagram tags, and so forth. Your team won't miss messages and no time is lost having to switch between different platforms. 
Proactively listening to customer concerns and tackling them as soon as possible is a crux of excellent customer service. 
Make Payments Easier Than Ever
eCommerce platforms can support multiple payment channels. This is important as offering multiple payment channels leads to more sales. Your customers will look for popular payment channels like ApplePay, PayPal, Google Pay, and credit cards like Visa and MasterCard. Offering a diverse range of payment options makes payment collection easier while giving your customers a new dimension of convenience. If that's not enough reason to consider multiple payment options, consider that people often abandon purchases if their preferred payment method isn't available. 
eCommerce platforms are capable of integrating different payment gateways with little to no fees. This is especially important if your business wants to enter international markets. For example, WeChat Pay is a popular digital wallet in China but is rarely used in the US. 
It isn't just that eCommerce platforms offer a wide range of payment platforms. These platforms also offer protection from data breaches and hacks. Most eCommerce platforms employ security techniques like password protection, firewalls, SSL security certificates, and more. These techniques could be the difference between having to deal with a worrisome data breach later on. 
eCommerce Platforms Make You Mobile-Friendly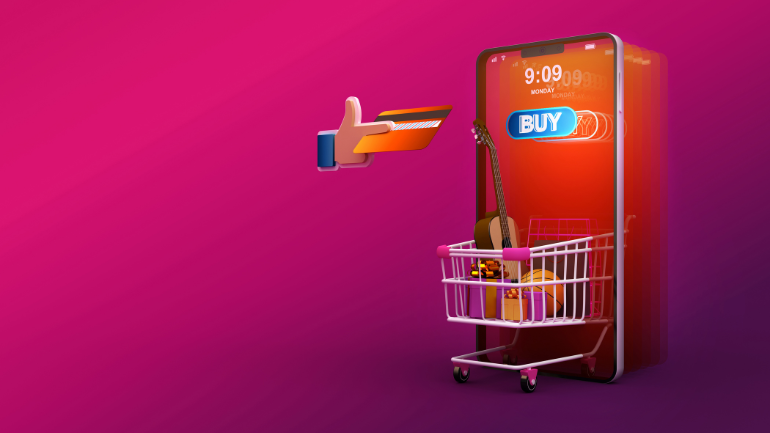 eCommerce wouldn't be as popular as it is without mobile. People love that they can order things online and have them shipped to their door using just their smartphones. 
Brands need to have an online store that is just as efficient and easy-to-navigate on smaller screens. The following are things you should have when creating a mobile eCommerce store:
Fast website loading time.

Ideally, each page will just take about two seconds to load, especially since people on their phones can be easily distracted. 

Optimized images and videos.

Images and videos convey info more powerfully than text. But they shouldn't be too large or else they'll negatively affect load times.

Eye-catching mobile design.

Mobile sites are designed keeping in mind that info will be on smaller screens. Therefore, site design should be eye-catching, clean, and intuitive with a clear call to action. 

Easy checkout.

Minimize the extra steps users take before they can check out. Instead of asking them to create an account, for example, offer the option to buy as a guest or log-in through Facebok.
eCommerce platforms are already made with the above in mind. For the most part, there are no extra steps needed to transition a site from web to mobile—whatever you've designed is already good on both mediums.
The Future of Your Customer Service
The future of retail solidly lies with eCommerce. It brings too many benefits like convenience and cost-savings to ignore.
It won't be long before every customer expects customer service to be accomplished through an eCommerce platform. The best thing your business can do for its future is to get on board before it's too late.