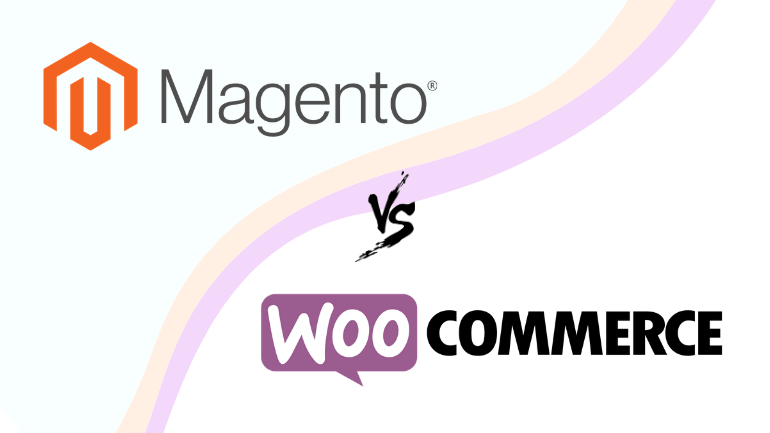 Anyone who does eCommerce and manages things around it can't skip choosing the right platform to conduct their store. Among the options, WooCommerce and Magento stand out to be too competitive. Deciding to pick any of them over the other can be the hardest thing you have ever done.
These platforms although share some similarity, there are differences that novices can hardly tell. So, you can read through this Magento vs. WooCommerce comparison to get the hang of them without further ado.
An Overview
Magento
WooCommerce
Free Community version
Free platform
Self-host on the free version
Host included in the premium version
 
Must have your own host
Allow adding unlimited products
Support unlimited products
Theme-based system
Support most WordPress's theme and customizable options
Have a myriad of extensions
Hundreds of extensions are available
Require basic knowledge of web development
Non-tech savvy friendly
250,000 users
58,511,613 users
What do people expect from an eCommerce platform?
Most starting projects don't want to spend overboard for an unsure profit. Investing in an eCommerce platform could be a critical strike to the business progress, but many chose to stay safe.
So, there are three factors to decide the best eCommerce platform:
Budget: Cost affects a lot on the start. If a business loses too many recurring expenses, it will lead to an early failure
Scalability: A platform that grows is worthier than one that stays ploddingly compared to your business expansion
User friendliness: Not all startups can afford web experts to handle tech things from the beginning. It's good if the platform is straightforward even for amateurs.
Payment: Having multiple payment gateways would be a plus as it gives options for multi-nation use.
Magento vs. WooCommerce: An insightful comparison
Magento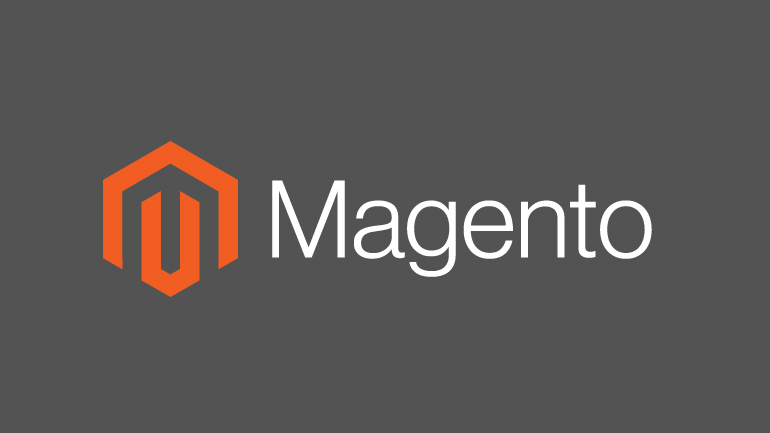 People who look to build their eCommerce on an open source platform find Magento is quite powerful. It allows users to create an online store, payment method, manage inventory and so on.
Magento runs on top of WordPress letting you have access to the abundant plugin market.
Magento mainly targets small companies and enterprises than individual users. But that doesn't mean they don't care about the small-scale orders. The company has a free community edition which is a free offer with no shortage of quality features and supports.
Advantages
Enterprise-focused
Incredible scalability with MVC framework
Have strengths in B2B capabilities
Integrate more payment and shipping options
Able to manage large stocks and complex catalogs
Disadvantages
High cost for small businesses
Involve many Web Development knowledge
Costly hosting
Weak CMS
Not many free extension
Expert's verdict
With Magento in hand, users have the power to keep a better eye on their stores and have more eager to develop to a larger scale.
Nonetheless, the cost may be a barrier while management may involve recruiting developers.
WooCommerce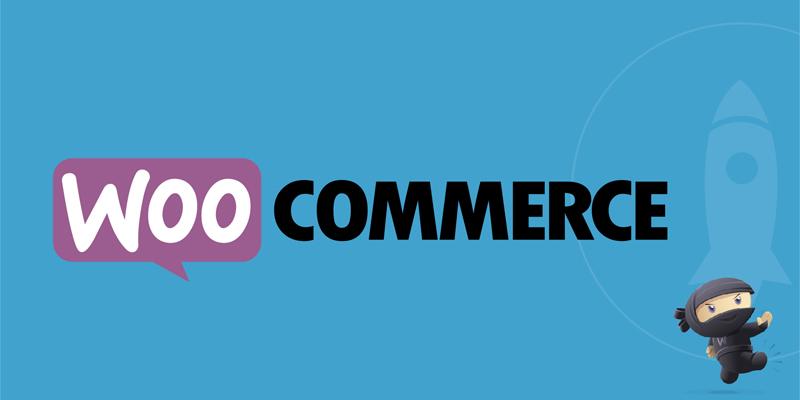 With a massive number of users around the world, it's hard for any platform to beat the king rank of WooCommerce.
This plugin exploits the benefits from WordPress and its large ecosystem to form a lightweight platform with tremendous eCommerce capabilities supporting users of all types.
The powerful plugin handles sites with large content while supporting infinite products. Its extension system gives users endless functionalities to catch up with customers' pace.
WooCommerce equips SSL that users can blend with Google Analytics to read the store's progress more efficiently.
The parent site WordPress gives WooCommerce a population of clients choosing the platform to make their home. No wonder why its popularity is displayed in sheer numbers.
Advantages
Support no limit of products
Free to set up store
Easy to pick up
The extension allows integrating with Google Analytics
Offer an array of free themes and plugins
Comes with SSL support
Low cost
Content focus sufficiently
Disadvantages
Weak database architecture
Not suitable for handling high order volume
Hard to scale for large sites
Many buggy sites exist
Expert's verdict
WooCommerce is a great-great eCommerce building tool that is both budget and effective. Websites that aim to sell content like eBooks or podcasts will find WooCommerce in much favor.
Ambitious projects should not pick up this platform for it has shown many defects executing heavy sites.
If you already own a WooCommerce store, it is possible to migrate to Magento with a reliable data migration service.
Magento or WooCommerce?
With the words stated, it is easy to see choosing which platform really depends on the desire to develop the site to a higher level.
Besides the pros and cons, some more criteria make one option dominant one another.
Cost
The free edition of Magento might make a novice happy but not a passionate web builder. However, the paid plans include cloud hosting. A monthly subscription is also available for small business.
WooCommerce is free software. What users have to pay can count the hosting, domain, and an SSL cert to start off a store. Despite that, the budget is relatively cheaper than that of Magento.
Payment method
Magento has extensions for many world-popular payment methods. Its open source lets developers to custom an extension if the desired gateway is not available.
WooCommerce not only supports all primary payment through extensions but also adds-on. Regional payments are on WooCommerce to the extent that a company can create an add-on and upload to the platform for everybody to use.
Extensions and Integrations
Since it's open, Magento welcomes developers, agencies, and freelancers to design extensions that fit the public needs. Up to now, the platform homes more than 3,700 extensions out of which over 1,000 are available for free.
WooCommerce with the ecosystem of above 55,000 free WordPress plugins brings almost everything you need within searches. It also gives you a right to connect to any third-party service for better store function.
Which will you choose?
The choice is quite transparent according to our experienced web engineers.
WooCommerce is obviously an economical option with a firm base for users of the small-scale business.
On the other hand, enterprise-level can seek advantages in Magento to develop the store to its fullest.