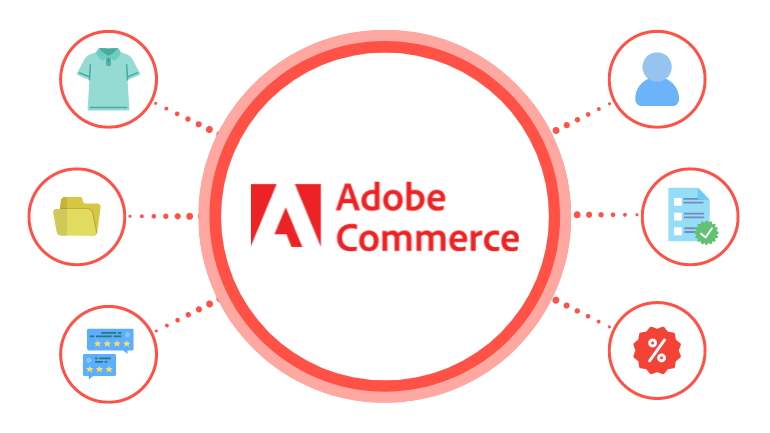 The company started as Magento and created the Magento 1 eCommerce platform with two options – a free Community version and a paid Enterprise version for businesses. Later, they introduced Magento 2 and rebranded as Adobe Commerce.
The process to migrate to Adobe Commerce can be a daunting task, but the results are well worth the challenge. Not only will it provide you with all of the essential features that your business needs to succeed in this digital age, but you will also have access to a range of advanced features at no extra cost.
A sound migration plan can help make sure that every step is taken care of efficiently and that your data remains safe and secure throughout the process. Let's discover the essential aspects of Adobe Commerce platforms to run an eCommerce website before starting to migrate your current business to this great software.
Product types that Adobe Commerce supports
The Adobe Commerce platform is renowned for its capacity to manage enormous product catalogs. According to a few suggestions, Adobe Commerce 2.4 Open Source can accommodate 100,000 – 500,000 goods organized into various product kinds. With the right server resources and optimization, it can even double.
Keeping track of such a huge library is mentally taxing. Thankfully, there are 6 Magento product types available, which is the most among the current platforms. And each product type comes with all the practical features needed to manage a large number of items at once.
Before you decide to migrate to Adobe Commerce, understanding these categories of Adobe Commerce items better aids in resolving product data management issues.
Here are the 6 products types that Adobe Commerce supports eCommerce merchants:
Simple products

A simple product is a tangible object with a single SKU and a fixed weight. You can add custom options to the simple product with different prices. These options will create different versions of the product, making it look quite similar to a configurable product but with only 1 SKU and a fixed quantity.
And simple items can also be connected to bundled, grouped, and customizable ones.
Downloadable products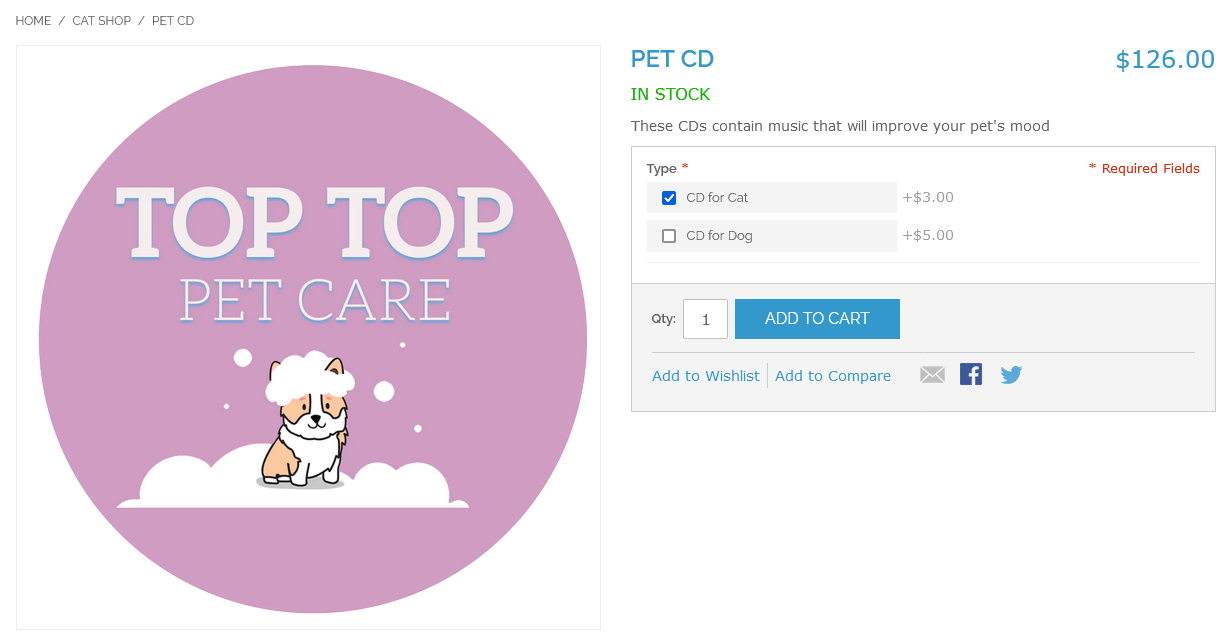 This is a downloadable digital product that includes one or more files. Your server may host the files, or you may offer URLs to any other server.
This product could include an eBook, film, software app, piece of music, an update, etc. Since the real download won't be accessible until after the purchase, you may offer samples that the customer can experience before buying the product, such as a chapter from a book, a segment from an audio file, or a trailer from a film.
Virtual products

Virtual items are those that are not physical and are commonly used for services, memberships, warranties, and subscriptions. It is possible to employ virtual items in conjunction with bundled and grouped products.
Configurable products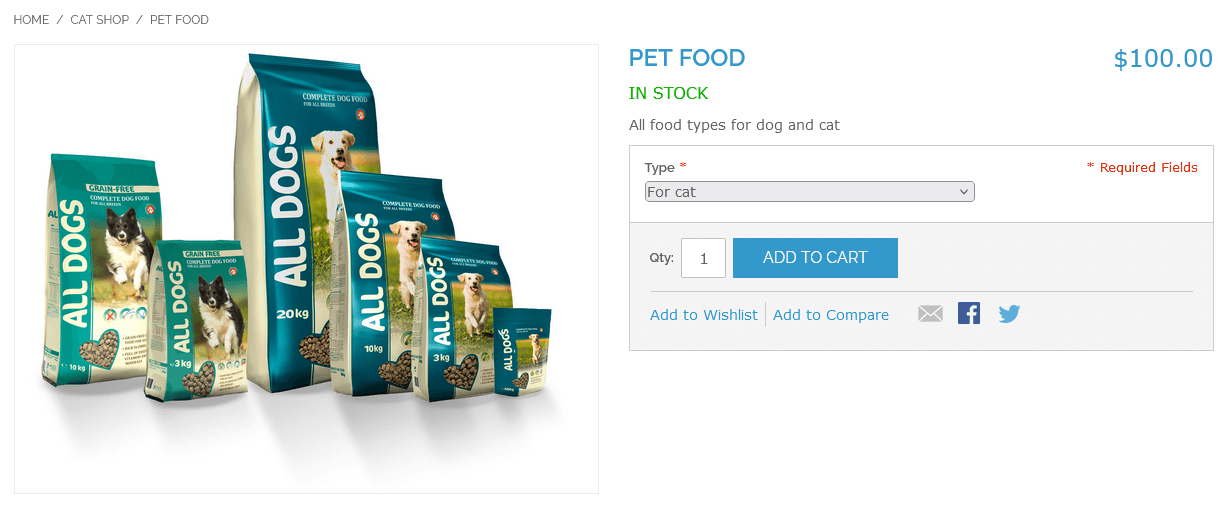 Due to their ease, configurable products frequently rank among the most popular features.
It resembles a single product in certain aspects, with choices lists for each version. However, each choice comprises a separate, straightforward product with a unique SKU, making it easier for admin users to keep track of inventories for each variant.
Products that may be customized frequently include characteristics like color, size, material, and weight,…
Grouped products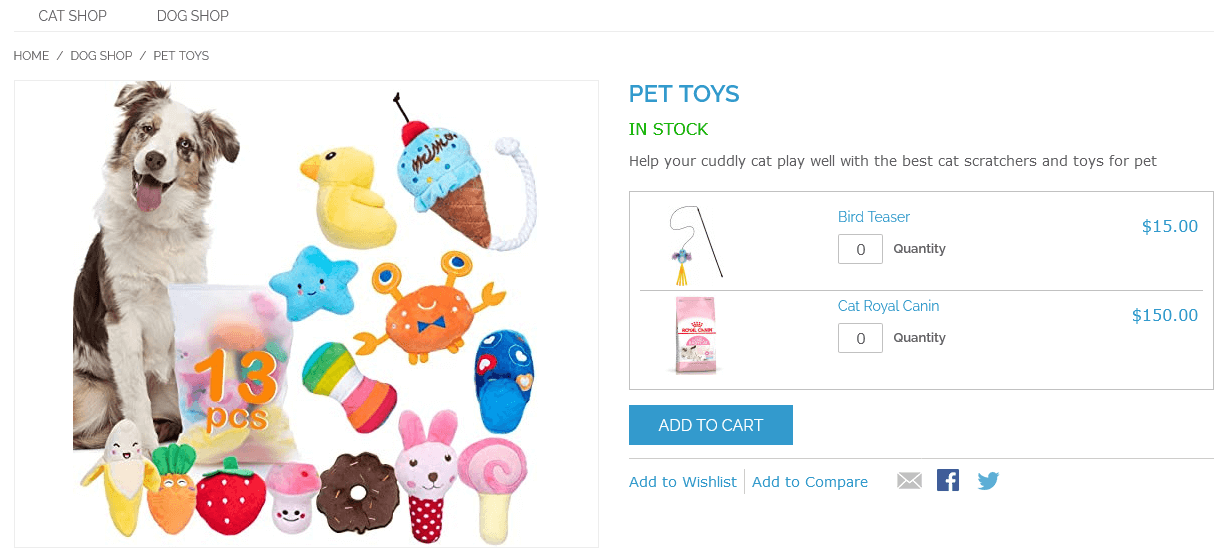 This product category assembles many separate goods into a single unit. Simple or virtual items are frequently included in the grouped product.
Campaigns for marketing benefit greatly from the grouped product. It's interesting that clients may buy individual things either individually or in groups.
Bundle products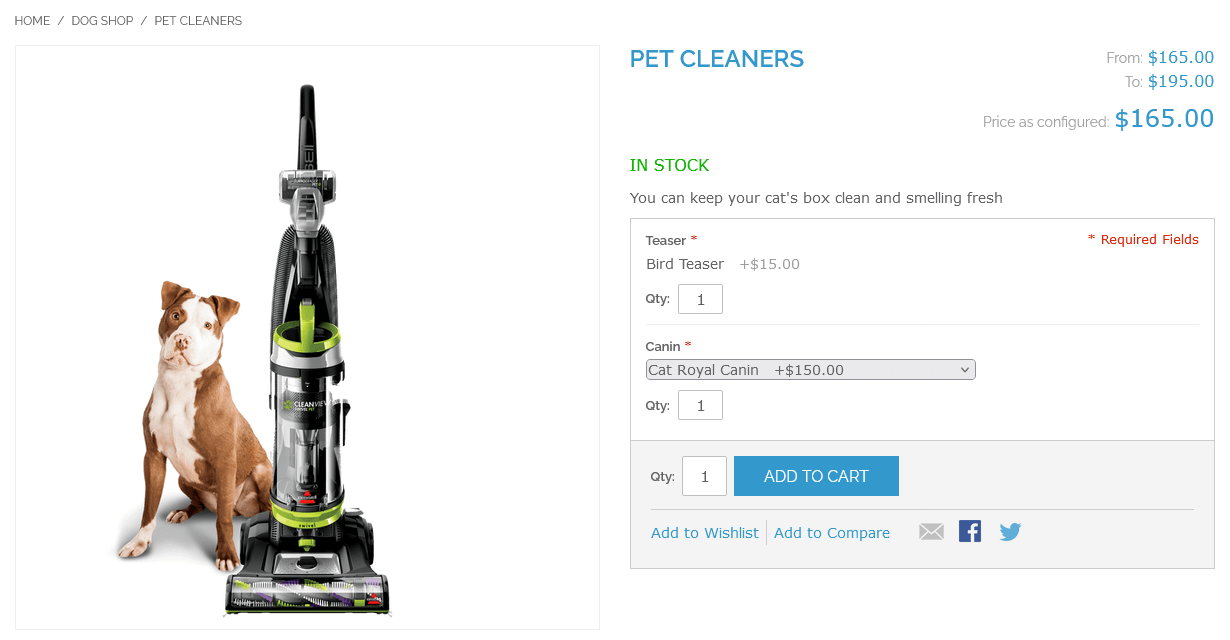 With this product category, customers can select their own packaging from a variety of possibilities. Customers may create their own items by selecting product options such as keyboard, mouse, monitor, etc. Typically, the bundle might include a computer system, a gift basket, or anything else.
In contrast to grouped products, bundle products cannot have any goods excluded from them. Remember that each component of the bundle is a separate product.
How the feature of order status works in Adobe Commerce
Every order has a status that corresponds to a step in the workflow of order processing. Each order's status is displayed in the Orders grid's Status column. Your shop has a set of default order status and order state options. And the order status specifies where an order is in the workflow.
Go to Stores > Order Status to view the default order status list. All of the current order statuses are displayed there for your viewing. To display only the default statuses, set the "Default Status" filter to "Yes".
As you are about to migrate to Adobe Commerce, you can even generate a custom order status if the standard statuses are unable to satisfy all of your business requirements. To achieve this, press the corresponding button and enter the values for the following options:
Status Code is exclusively intended for internal usage (note that special symbols and punctuation are not permitted);
Status Label is the name of the status that appears in both the Admin panel and the storefront; 
Default Store View represents the status's default name.
About SEO modules 
Adobe Commerce comes with a large collection of modules that manage to handle your eCommerce store's SEO requirements more quickly, simply, and efficiently. They assist you with setting up rich snippets, generating customized HTML sitemaps, writing catchy meta descriptions, and many other tasks. That might be one of the reasons why more and more online businesses want to migrate to Adobe Commerce.
These Adobe Commerce SEO extensions spare you the time and money needed to study, practice, and perfect the best SEO concepts and methods. Anyone may set up and adjust the SEO elements of your shop using these modules' thorough and simple-to-use choices.
Some popular free modules supported by Adobe Commerce are:
Super Easy SEO: The Super Easy SEO plugin from Magenest offers excellent solutions for SEO problems. Store owners can already build 10,000 SKUs' worth of SEO metadata with a single click, saving a ton of time compared to manually creating this information. Duplicate content can be avoided, and you can manage how web crawlers access your website.
Rich Snippets: Key information like product ratings, pricing, sizes, and colors may be displayed immediately on search results thanks to Rich Snippets. This draws in the most qualified clients to your online business and raises your rating. And a lot of options are available in the WeltPixels free extension to help you build simple snippets for your business.
HTML and XML sitemap: An XML sitemap aids search engines in comprehending the link structure of your website, accelerating the indexing process. On the other side, the HTML sitemap made it easier for people to explore your size. For the initial phases of optimizing your Adobe Commerce store for SEO, both sitemaps are essential.
Adobe Commerce redirects
When it comes to redirects, Adobe Commerce offers the same default support as Shopify. However, it is not just a 301 redirect, users can choose between 3 types of redirects: 301, 302, or Rewrite (No).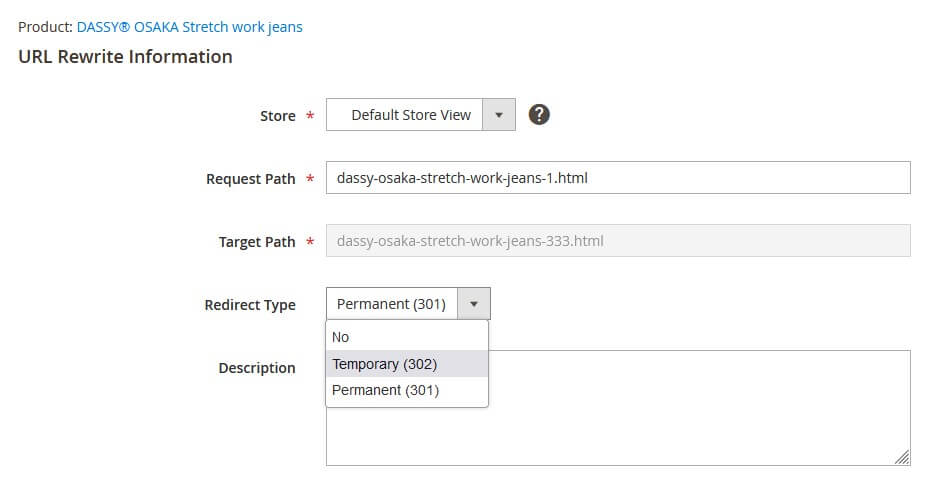 301 redirects
Adobe Commerce 301 redirect is a method of redirecting bots and web visitors to the new URL. At the same time, the old URL's indexes will be removed, and the newly redirected page will get the former URL's link equity.
This type of transformation is both irreversible and permanent. If you don't use Adobe Commerce 301 redirects, users may see a 404 error or something more recognizable like 404 Not Found.
302 redirects
The HTTP 302 status code means that the target resource has been temporarily relocated and is now accessible through a different URL. The client should keep using the current request URL as the main URL because redirection may change in the future.
A 302 should only be used if you intend to ultimately restore the previous page. A 302 redirect can also be used if you want to test out a new page and collect user feedback without harming the rankings of the original page.
URL Rewrite
In Adobe Commerce, you may occasionally need to convert an old URL into a new one – Rewrite. The cause can be:
The previous URL is inaccessible.
The previous URL contains an error.
You have problems with duplicating content.
If this is the case, changing the old URL to the new one permanently is required to improve the structure of your website, its SEO performance, and its user experience. It works in the same way as 301 redirects, but there is no redirects happening here. While URLs will remain the same, the new content for the page will be presented.
By heading to Marketing > SEO & Search > URL Rewrites in your Adobe Commerce backend, you can use the built-in URL rewrite tool to change any URL into a new one.
Migrate to Adobe Commerce: In conclusion,
Adobe Commerce is a very powerful eCommerce platform at the momonet, not only supporting in selling a variety of real products, but also providing diverse functions in creating and managing an online store, or even a multi-vendor marketplace.
Working with an experienced Magento agency with a powerful Adobe Commerce data migration tool can ensure successful code migration as well as prevent any unexpected issues along the way.
If you're looking to migrate to Adobe Commerce and want more information on how to access the most effective data migration tools, contact us today. We'd love to discuss all the options available and work out what would be the best fit for you!