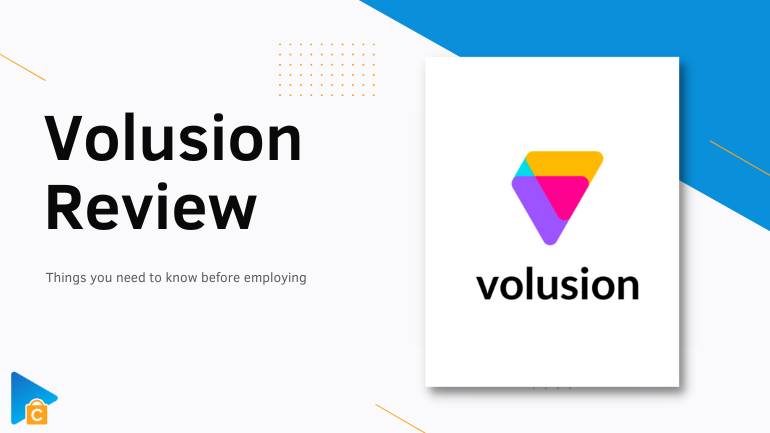 If you're in the process of setting up an eCommerce store, chances are you've been researching eCommerce solutions to get your business off the ground. Read this Volusion review! It is the platform that is often recommended for small-scale entrepreneurs, a powerful website builder and shopping cart solution designed to make it incredibly easy for businesses to create and develop their own websites. 
In this Volusion review, we'll take a detailed look at what the platform offers so that you can determine if it's right for your needs. Read on to learn more about Volusion and discover how employing this popular eCommerce system can be beneficial for your business!
What is Volusion?
Volusion was established in 1999 as an eCommerce platform. The company provides small and large businesses with eCommerce web design and processing tools along with shopping cart software.
Volusion is a popular hosted eCommerce platform. It gives users access to all capabilities required for setting up and running a professional online store, including business tools and a site builder. However, they concentrate on offering a complete toolbox to eCommerce companies that desire hosted solutions.
For years, mid-sized eCommerce businesses that valued their operations and inventory features turned to them as a go-to option.
Volusion reviews on the main eCommerce platform features
Pricing
The four subscription tiers offered by Volusion are Personal, Professional, Business, and Prime.

The distinctions in these largely relate to the gross worth of your products: $35, $79, and $299, with Prime for everything over that amount. You can pay for your subscription either monthly or annually, with the latter offering a 10% savings.
Although each package offers unlimited bandwidth, there are differences in the number of products you can offer (100, 5,000, or unlimited for the two most expensive packages), the number of user accounts you can create (1, 5, 15, or unlimited), and the number of emails you can send each month using the built-in email marketing tool (0, 200, 1,000, or 2,000).
The features offered also vary significantly depending on the subscription: Product reviews, imports and exports, unfinished purchase reports, and telephone orders are all accessible starting with the Professional package. 
A Business or Prime subscription is required if you want API access, eBay and Amazon integrations, the deal of the day, a loyalty program, advanced reports, real-time shipping cost calculation, or additional payment gateways.
Although the various payment gateways do, Volusion doesn't charge transaction fees. If used, the Volusion platform costs 2.15%.
Managing products
Volusion undoubtedly covers the essential aspects of setting up an online store. However, it needlessly complicates some of them. Adding to this were the challenges, in the Volusion review, we experienced with special characters, which might come as a huge shock to anyone wanting to set up a business in a language other than English.
For instance, we were unable to alter how the product selections were arranged in the product menu. And the automated alphabetical ordering of our product sizes (L, M, S, XL, and XS) makes no sense at all.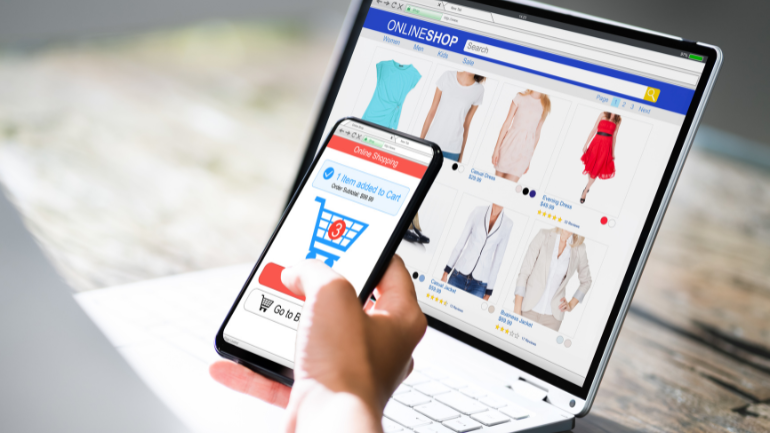 But by selecting Items in the Inventory section, you can manage your products. You can add a new item to your Volusion store by choosing Add Product, giving it a name, SKU, price, and description, as well as entering its weight. You can add product images under Image Management. However, you can only upload one at a time.
Among cloud-based eCommerce platforms, Volusion offers great support for product variations and product options as it allows users to add an unlimited number of variations per product. And you can even set a price for each variation easily based on their price rules.
Usage and configuration
It might be challenging to change your store's layout. While certain items can be changed directly in the site builder, others can only be changed in the occasionally cryptic submenus, and the reasoning behind this is not always immediately clear.
The dashboard doesn't follow the usual "industry standards," while being properly organized. Additionally, whereas other eCommerce systems put the site builder in the middle of the screen or leave store administration to the backend, Volusion blends the two in a more natural way.
Your storefront is accessible on the start page, where you can see a live sample of your online shop. You may do the most crucial tasks before establishing your store in the sidebar menu, like choosing a template, setting the colors and fonts, adding your logo, adding some goods, changing the text, and creating the main menu.
Generating sales
When it comes to selling, Volusion flexes its muscles a little, demonstrating how easy and fun it can be to use its eCommerce platform once the shop has been made and the items have been added. We are confident that the features of the service will appeal to drop shippers and multi-channel businesses.
You can build contact options and to-do lists, examine a variety of significant statistics in one location, and access training in the Dashboard. For your orders, clients, inventory, marketing, design, reports, and settings, there are other sections. 
Your tax choices, which are only applicable to the US market, are included in the final of these. You can add additional tax areas and charge prices with or without VAT.
Volusion also supports sales through several channels. Through Volusion's admin panel, you can quickly integrate Amazon, eBay, Google, or Facebook and manage your inventory across all of the channels. However, access to this function is only available to users of the most expensive "Business" subscription.
You're in luck if you're a drop shipper because Volusion enables this. Simply enter your vendor's information under Inventory > Vendors to set this up. In the product menus, you can then establish rules for your items that will be notified to your vendor.
Marketing & Analytics
Volusion really pulls out all the stops in terms of marketing to help you make the most of your online store. There are several sources for discounts and coupons. For general or campaign-specific use, it is possible to establish discounts in the form of codes here.
Volusion includes fundamental email marketing as a standard. You have the option to develop campaigns and deliver them to all of your clients or subscribers or only particular demographics. Through the tracking records, it is possible to evaluate these performances.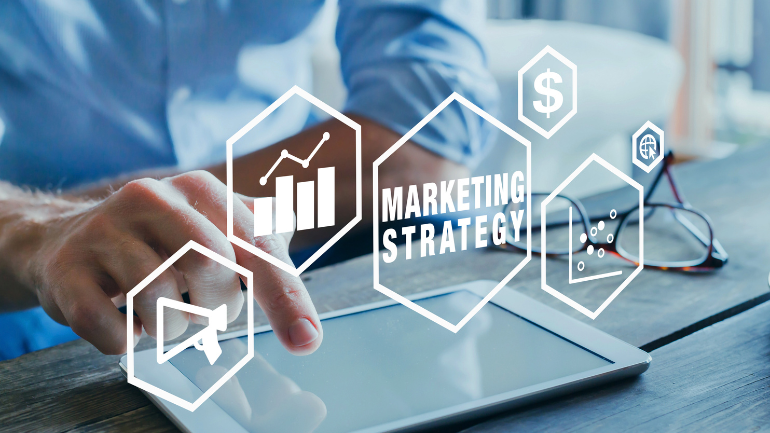 In the dashboard, Volusion presents all of the most significant trends and statistics, including your top five goods and categories, sales numbers for particular time periods, and purchase trends.
The Reports tab offers the option to build user-defined reports as well as additional statistics. The only drawback is that competing eCommerce systems make these settings much more obvious. Nevertheless, Volusion amazes us with its large range of possibilities.
Support
There are almost 600 articles in Volusion's help center, organized into sections like "Get Started," "Grow Your Business," and "Design Your Website." We had to refer to them very often during our Volusion review, and they do a wonderful job of describing pretty much everything.
By selecting the chat icon in the lower right corner of the screen or using the Get Help section, you will speak with customer service directly. But Volusion doesn't provide live chat but rather a ticket system that mimics live chat.
The chat window and the email address you entered at registration will both display any responses you receive. Starting with the Professional level, hotline help is available, while Business users have access to VIP support.
Volusion apps
Compared to its main rivals, Volusion doesn't have nearly as many applications or add-ons. The good news is that the Volusion platform focuses more on providing you with built-in capabilities than it does on offering you a sizable number of costly apps.
Only 20 of the approximately 156 Volusion applications are free, which is another issue. That implies that if you think about putting in some of these programs to expand or enhance your business, your monthly cost will eventually go up.
There is a handy set of criteria on the App Business website to help you find apps like Accounting, Dropshipping, Marketing, or Mobile to look at programs that can improve the functioning of your store and assist you in selling more goods.
On the main Volusion website, there is an App Store. However, there is no option to add apps to your website. In general, the applications have a nice design, but alternative systems, like Shopify, are more likely to allow you to launch apps with a single click.
Volusion pros and cons
Pros of Volusion
Customer support & onboarding
Volusion provides assistance around-the-clock by phone, email, chat, ticket system, etc. They have always been excellent and very responsive to customer's experiences. They appear to have made significant investments in the chat software, their knowledge base, and foreign phone lines.
They don't provide superior customer care versus BigCommerce or Shopify. But the 24/7 customer support, however, is by far the biggest advantage over hosting and putting together your own eCommerce site without any dedicated customer care.
It's similar to owning a real business in a mall with on-call plumbing available around-the-clock as opposed to a store you build, own, and manage that may flood if a pipe bursts. Additionally, since Volusion is assisting with its platform, they have a better chance of resolving the fundamental problem.
Speed and security
When you choose Volusion as your eCommerce platform, your shop is housed on its servers, which are designed to operate your website swiftly.
No matter what, Volusion includes the prices of SSL certificates in the price and allows straightforward integration of 3rd party payments.
Volusion makes it simple to adopt and offers help to make sure your security is always configured correctly while providing you greater control over your security and checkout.
Intuitive dashboard
It might be tough to find out precisely where everything is when you initially set up your business on any platform. Many platforms and CMSs have their own language and distinctive design (like the WordPress Dashboard).
Volusion is not an exception to this rule, although they do favor an understandable UI, considerate navigation, and a simple setup. Moreover, It has just upgraded the backend design. While there are adequate features for mid to large-sized eCommerce enterprises, the actual user interface is reliable and simple enough for beginners to utilize.
Education & professional services
Utilizing a business with integrated onboarding resources and highly skilled account professionals will easily justify spending more to use a platform, and Volusion truly shines in this regard. Similar to BigCommerce and Shopify, they handle the store setup via an email sequence and knowledge base.
However, Volusion goes a step further with its account professionals, who truly care about your business and make sure it is set up correctly. Even shops with lower prices appear to attract a lot of attention.
Additionally, Volusion uses professional services in a unique way that may be a massive disadvantage, but in the interest of argument, we'll take it as a plus. The advantage is that they offer expert assistance through Volusion for everything from design to SEO to PPC shopping flows.
Cons of Volusion
3rd party apps & extensions
Volusion doesn't actually have a large capacity for growth. The feature set is undoubtedly growing, but there is no reliable app store or extensive list of wonderful features. Volusion includes a collection of features to get your business going, but nothing to expand upon and customize. 
Developers can create applications on it, but—again—not that ideal for a single DIYer or even a small business that has chosen an all-inclusive platform particularly to minimize developer expenses.
Design options
In addition to being severely constrained, Volusion's overall design characteristics play into the mobile site's difficulties. The template store on Volusion has extremely few options, which is the first drawback.
Volusion's templates are entirely hard-coded and organized in a difficult-to-browse file structure, unlike those of its rivals. If you are a proficient CSS or HTML user, editing is OK, but it is definitely not appropriate for a lone DIYer (or someone trying to click and tweak HTML). They don't have drag and drop to compensate for the absence of templates, unlike rivals like Shopify.
Blog, CMS & analytics feature set
Competitors like BigCommerce or Shopify don't have revolutionary content management systems or integrated blog platforms, but at least they provide a blog, CMS & analytics feature set. Volusion offers a fairly limited number of possibilities.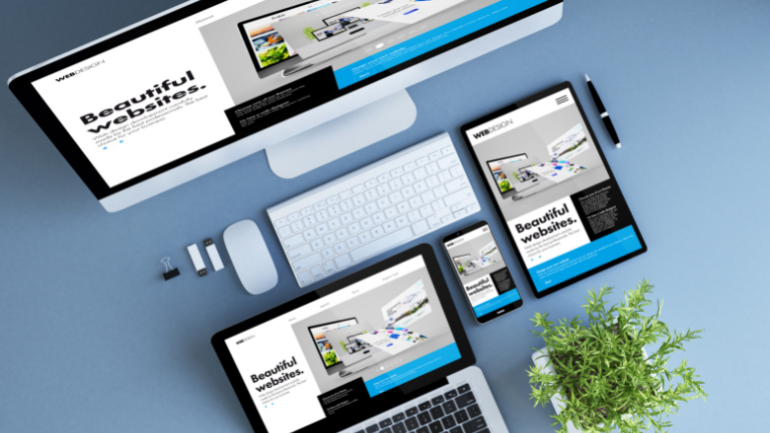 Volusion advises setting up yet another Google Analytics account on the website. But in addition to delaying website load time and increasing page bloat, it is exceedingly unprofessional. The entire purpose of Google Tag Manager is to have it fire once and then enable all the tracking scripts to be lazy-loaded in the background.
Volusion review: In conclusion,
Volusion wowed us in a few different ways. Some people will undoubtedly be drawn to it because of how many different ways it offers to sell products and how supportive it is of dropshipping and multi-channel sales. Additionally, the service has strong marketing features, from the bargain of the day to integrated newsletters and emails.
Overall, you can trust Volusion if you want to sell products online. That being said, it may be difficult for beginners, at least, to understand how the service is set up and functions, so you'll need to be able to do so.
We hope the Volusion review is helpful for you in making your decision. Finally, if you own an online store on another platform and want to migrate it to Volusion, refer to the most effective shopping cart migration tool on the market, like Next Cart, which will help you move all the features you want with ease. Contact us today for more information if you want to migrate to Volusion.