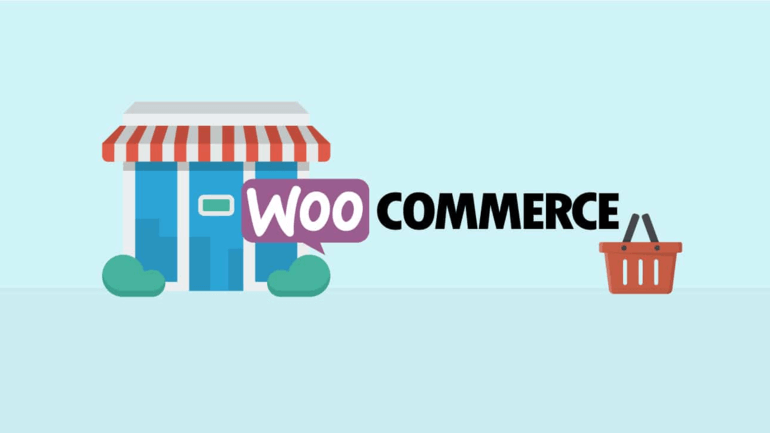 Until some few years ago, it took a lot of efforts to build an online business.  
People needed to know how to install and use difficult software, and figure out what's next to do.
That's no longer the situation with the introduction of WooCommerce in 2011.
Just 4 years after its launch, the tool has powered more than 400,000 sites, which makes up for about 18 percent of all online commerce business.
In the article today, let's go into exploring why WooCommerce is one of the best eCommerce platforms today, and how you can begin your online business with it.
WooCommerce – defined
WooCommerce is an open source platform that is compatible with WordPress powered websites.
To make it easier to understand, we can simply define WooCommerce as a WordPress plugin to turn a page into an online shop.
The strengths of this tool are its comprehensive, DIY nature that let just anyone be in charge of their online business.
Once you've installed the plugin, you can access it from the Dashboard. It can provide straightforward methods for managing and updating.
The default theme of the app – Storefront – is professional, yet simple looking. From it, you can freely customize the online store appearance and layout.
As of the time of writing, there are more than 2,000 Woocommerce stores online.
WooCommerce users mainly operate sites in the themes of shopping, health, entertainment, technology, education, and social media.
The download rate of this tool lingers over 43 million times and is steadily increasing.
WooCommerce – the big brother of eCommerce platforms
In the last few years, the Internet has witnessed the immense growth of WordPress – one of the most prominent Content Management Solution in the world.
On a daily basis, there is a big number of websites spring up. Even among big companies, WordPress has steadily won its place. In fact, one in every four websites in the world is powered by WP.
If WordPress is the King of Content Management System (CMS), then WooCommerce is the King of commercial platforms.
Act as a plugin for WordPress that help you turns your WordPress page into an online store in practically a few minutes, the platform gives out an unnerving number of options and solutions.
Why Woocommerce is one of the best eCommerce platforms?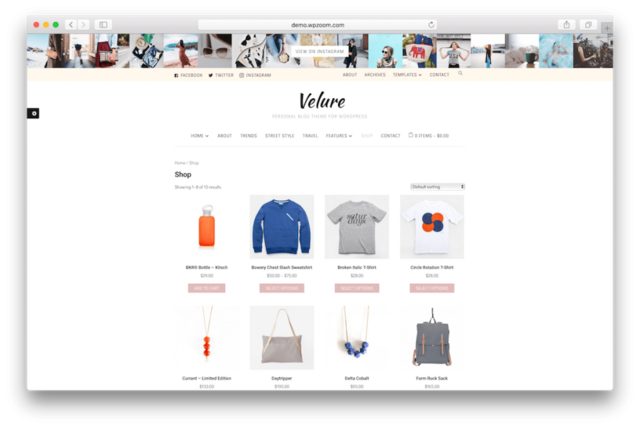 1. It is versatile
Because WooCommerce is so simple to use, everyone with a little knowledge of WordPress should be able to operate it.
2. It is the based off WordPress
It can be considered the default eCommerce solution for WordPress: As of right now, the platform is powering more than 30 percent of the total number of online stores worldwide.
If you google the phrase "eCommerce platforms", there should be about 8 million results popping up. The sheer number of online business options should make anyone feel difficult to narrow down and choose the right one.
If we count the most popular eCommerce solutions, the names are Shopify, Facebook Shops and Woo-commerce.
For one, Shopify has in its hand over 700,000 business shops and allow you to sell products both on websites and on Facebook.
Another option, even more direct, is Facebook Shops. It allows businesses existing as a Facebook page to set up their direct online stores to sell to potential Facebook customers – which is one of the most promising consumer bases.
However, these two are not based on WordPress. Given the number of websites powered by WordPress and their potential to be converted into an online store, Woo-commerce clearly holds the winning ticket here.
At 0.6 percent of the total market share, WooCommerce is threefold bigger than Shopify. The majority of the businesses that use WooCommerce reside in the UK and the US.
As many eCommerce solutions as there are, there is no perfect one. It is important that the solution you choose can bring about a positive return on investment, with an affordable cost of ownership.
On the other hand, scalability and ease in setup and use are also two factors that you should keep in mind.  
You can find all of these qualities in one platform: Woo-Commerce.
3. Global Support
One of the most celebrated features about WooCommerce is that their support team and resources are always readily available.
Should any question arise when you are setting up and updating your store, you can freely access the online support services, including:
Online help desk
Idea board
Blog Tutorials
Documentation
Video
Forum
Developer blog
Why is WooCommerce so successful?
It is undeniable that a big part of WooCommerce success owes to the platform that lies at the base beneath it: WordPress.
It's easy to build a WordPress website, and it's even easier to install the WooCommerce plugin and turn the site into a store.
All you need to do is customize and install extensions to customize the store to your needs, no need for developing skills.
However, WordPress is not the only 'parent' that contributes to the success of WooCommerce.
The WooThemes brand, which is one of the biggest companies that build commercial themes and plugins for WordPress, is the other contributor that makes WooCommerce what it is today.
WooThemes is is a "big brother" in the entire WordPress space. As WordPress continues to develop, so will WooThemes and WooCommerce.
Extensions for WooCommerce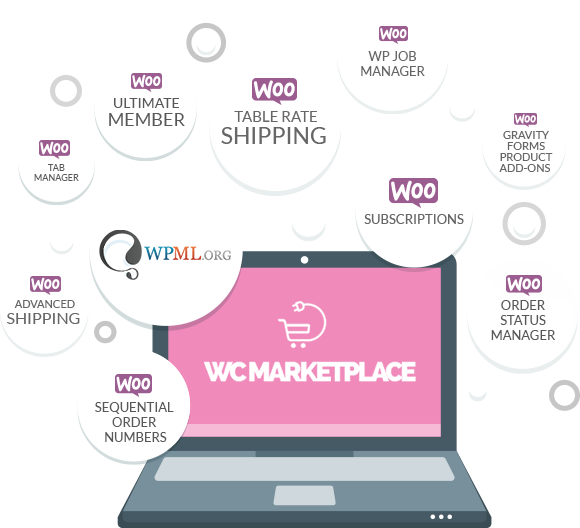 WooCommerce stores give the user unlimited customization. Once you've created and launched the store, there are always other options to increase the customer's shopping experience and to improve sales.
The extensions (or plugins) of WooCommerce can be free or for a fee. They help to extend the core features and functions of the store. There are more than 400 extensions available at the moment, which are in many different categories. You can find them on the main website of WooCommerce.
The main functions of these extensions are:
Shipping and logistics management
Store management
Email marketing options
Subscription management
Highlight features of WooCommerce
Inventory Management: You can manage both physical and digital goods (like music tracks or SAAS) by yourself, or assign different managers to handle daily inventory if your shop has many managers.
Marketing Campaigns: WooCommerce offers you choices to run many marketing campaigns at once, such as discounting, exclusive limiting, coupons or free shipping eligibility.
Reports: The WooCommerce allows you to keep tracks of sales, stock, reviews and other indicators of store performance.
Payments: WooCommerce based stores can accept payment from Paypal or other common methods.
Shipping option: If your product requires shipping, then WooCommerce can offer several shipping configuration options. It can help you with flat-rate shipping or free shipping.
Tax: This is an advanced feature of WooCommerce. The platform is built with local tax and customizable tax settings.
Who should use WooCommerce?
The major base of WooCommerce users are people who are setting up for their own stores. Many developers and designers can also utilize this tool to build business sites for clients. The WooCommerce can be as simple or complex as you need it to be, depending on the desired final store outcome. However, no matter which skill level you are on, you still need some experience with WordPress to be able to use WooCommerce.
Final thoughts
With WooCommerce, you have the fastest growing eCommerce platforms on the Internet.
You can create, manage and design your online stores with the aid of this useful plugin.
Because the WooCommerce space is diverse and vast, you can always try one plugin after another to create a store that truly meets your needs.
Beside WooCommerce, the market has no shortage of powerful eCommerce platforms you may have the interest. Check out Shopify, Magento, Prestashop, BigCommerce. If you are migrating to one of those target carts, please let us know. We can help.