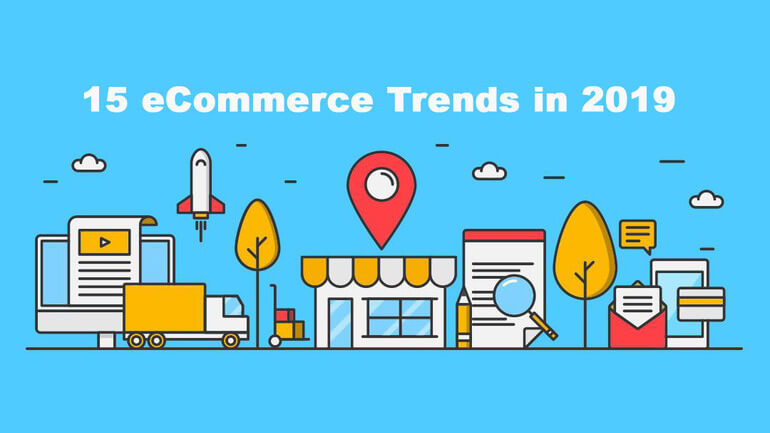 eCommerce was responsible for around $3.2 trillion in 2018 and is expected to hit $4.5 trillion in 2021 (Statistica). With that much money going around, are you satisfied with what you're getting?
The way you do your eCommerce today may not sell your products tomorrow.
If you own an eCommerce store, you should watch important marketing trends.
Adapt and experiment and discover what works best for you.
So, let's dive right in, our top eCommerce trends in 2019 that you should know and follow in 2019.
1. Expand your business to omnichannels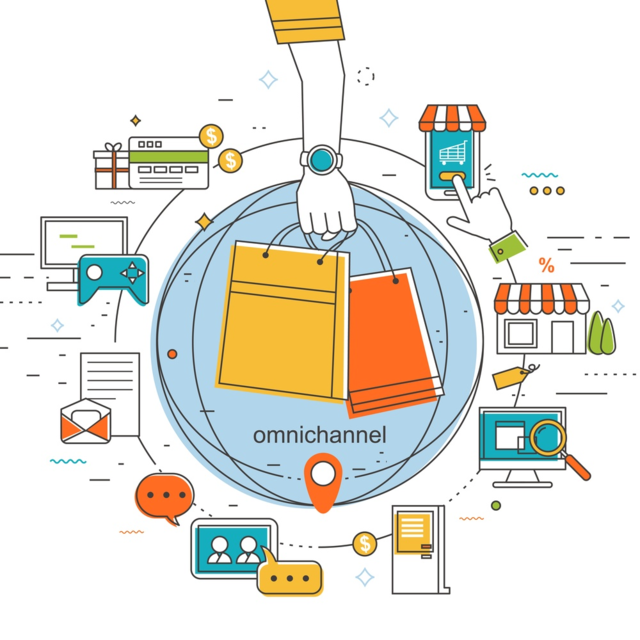 One of the things you need to know is that eCommerce in 2019 will only work well if you sell in an omnichannel approach.
In the first years of eCommerce, business could succeed with a solely stand channel.
For instance, Facebook climbed to its throne today just by one tactic: make you say who your friends are and invite all of them to use their platform.
That's no longer working.
At least not to the extent that it used to.
Nowadays, you will only be seen in the ocean of other sites by using an omnichannel approach.
We should introduce more marketing techniques to our site, like growth hacking, social media ads, banner ads, SEO, PPC or Content marketing.
The list above is sufficient, but not exhaustive. You will see in 2019 that the more successful eCommerce are the one who use more channels to get their benefits. In fact, the majority of these channels are already crowded, so get your foot in while you still can.
2. Customize your site for voice searching
First, let's check a fact.
Do you search with your voice on Google or Siri?
Well, two out of five searches from American inquirers are voice search, and Comscore forecast says that in 2020, 50 percent of the searches on Google will be voice search.
So, how does this success of Google applies to your business?
This requires you to look a bit deeper into your website technical aspects.
Only websites that are set in HTTPS and load fast can pop up in voice searches. Check now if your websites and mobile sites are up to these requirements.
Another thing is that, in comparison to typing searches, voice searches are going to be in long phrases.
Therefore, your content should be more precise to these keywords, while your answers to the point and concise.
3. Your eCommerce die if your conversion rate is not high
If you are investing in advertising for your site, then you'll agree with us that the advertising fee is getting more and more expensive over time.
And that fee is going up with no halt in sight.
Therefore, you can only balance the benefits and investments by having a better customer conversion rate.
Make the conversion rate a big goal when using your analytics tool, and we are one step closer to our success.
A tip that you can do to optimize conversion rate is: Do A/B testings on your landing page, so you know what to do squeeze more customers from your traffic.
Get yourself a firm traffic base, because there are going to be big investors who are going to steal your existing traffic.
Focus on your landing page. If it's not sexy, then your hard-earned traffic will scatter.
4. Well-rounded marketing funnels
Make sure leveraging funnels is on your priority list. More than ever, marketing funnels in 2019 are going to be huge.
There was a time when you just need to put money in their campaigns and buy more ads, but now, you have to follow customers from upsells to down sells, to cross-sells.
You even have to know what is the lifetime value of your customers.
This applies, whether your product is physical or digital. Don't lose a customer, until they convert, because that's the only way to keep revenue coming in.
5. Only amazing content won't die out
Let us tell you some insider information: the content industry is getting regurgitating.
Everything is recycled, blogging is so popular that it's played out already.
Average marketing won't lead you anywhere, anymore.
Good marketers are trying to deliver in the most amazing and useful content to get new traffics.
Unless you have amazing content, you can't get to the top of your business.
If you want to stay low, that's fine. However, if you are not satisfied with where you are right now, have good content is the way that new customers step in your eCommerce in 2019.
6. Videos are the new gateways
Chances are, you are watching more videos than reading articles.
Chances are, your customers do the same, too.
If you are going to invest in one and one aspect of your business only this year, then make that hot money go into video making.
Video content is the future.
Facebook ads are dying out, and YouTube is taking the throne.
That is not to say that you should kill your Facebook ads investments altogether, it's just that Facebook ads are saturated.
They are also getting more and more expensive while getting you less and fewer customers.
The steaming one right now is YouTube, and that's where you should focus on getting traffic.
Getting a ton of views right now on YouTube is still considerably easy. Do it, now.
7. Podcasts
Podcasts are not popular for a reason: the majority of the people who listen to podcast have an income higher than $75,000. There are not many of them, but they are good targets.
Podcasts are not going to give you a big traffic flow, but they give you valued customers that are more likely to be converted.
Do you want better buyers? Then podcasts are the way to invite them in.
8. Mobiles traffic conversion
The most important thing right now is not so much optimizing your webpage, but make it friendly to the mobile platform.
That's because the mobile sales went up by 55 percent last year, and they will be responsible for $175 billion by 2022.
You can win ahead in this area by advancing your mobile page speed and features up and above.
If your sales are poor in 2019, chances are you are making your customers having to choose between using your app and using your mobile sites.
Some big names are dropping their apps or mobile sites, so why don't you?
9. Make more intimate conversations with customers
No matter how much information you provide on your web, your readers are not going to read them all.
They prefer a fulltime virtual staff, who can answer all of their questions regarding the products they are going to buy.
Making a better interface with increased real-person conversations will not only increase your conversion rate but also your marketing funnels.
There are a lot of sites that pop up a conversation chat head with the customers right at the moment they click on the landing page.
That is not a nice approach, though.
Imagine a physical store, where you can go in and pick your shopping cart. Will you feel comfortable having someone following you, constantly offering their help? Well, no.
Make your e-customers feel like they go to your shopping page by will.
Let the contact icon be seen, but not annoyingly obvious.
It should be there on all page, but don't pop it up right in their face.
Let the customers be the first one to start the conversation, they have already made the effort to click on your link and the momentum is on.
Intimate conversations are one thing that a lot of sites don't have, so if you have it, you are one step closer to the future of eCommerce.
10. It's not about the structure, it's about the service
eCommerce has gone past its point of building the structural base, and now whoever has better service will win the customers. Make your eCommerce site a good salesperson.
Build a connection with your customers first.
Focus on the long-term relationship rather than a quick sale.
Focus on building your brand, rather than get your instant bargain.
Tell your inspiring brand story.
11. Have good instant chatbots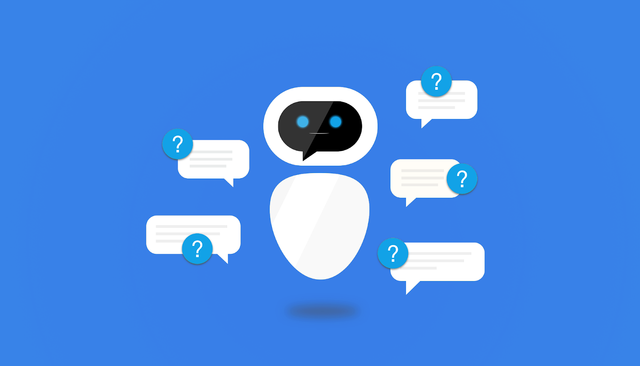 Chatbots have only become known recently, and only the bigger names in the market have used them.
However, experts forecast that by 2020, the virtual assistant will take charge of customer support.
Well-customized chatbots have the ability to answer the customers promptly and accurately to predictable FAQs.
Chatbots technology is getting smarter. We can even utilize chatbots to parse customer data and personalize the intimate experience to individual customers.
If you invest for good instant chatbots, your customers will have a better shopping experience and make their purchases instantly. Otherwise, you will have lower sales chances as the clock ticks.
12. Micro markets
You may know this approach already, but its official name is not that well-known.
Micro markets are the platforms outside of the traditional eCommerce that can help customers buy your products.
Google and Instagram have done this for some years, they have listed sponsored products within social surfing and searches.
These product cards are placed in drool-inducing places, and they are clearly one of the smartest approaches.
Look for Micro markets your local social media sites and place your bidding.
13. Flexible payment options
Bigger names in the market have already won their customers with these strategies.
Therefore, if you want to expand your eCommerce in 2019, then you should follow suit.
In 2019, you can expect that people will try to make their payments option more flexible.
The most notable payment gateways will spare the buyer from showing their cards.
Because paying fully upfront is a long-standing hurdle in and of itself, so you will need to see how customers can pay after they've seen the product.
Separate buying from paying is one of the most prominent tactics of Amazon, and you can use it for yourself, too.
14. Come to your customers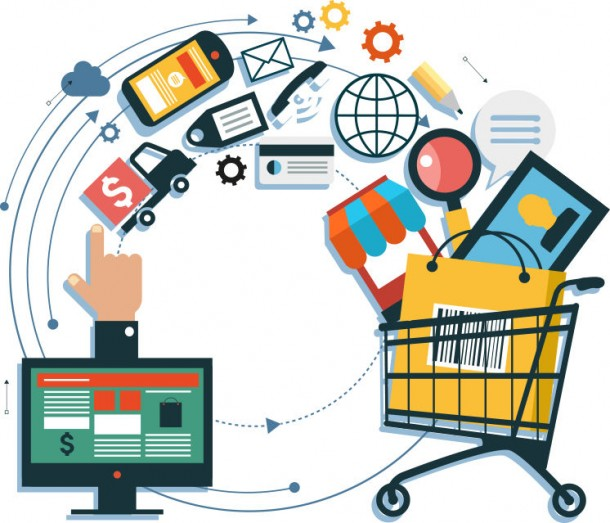 In the past, we had to invite our customers to our page.
In 2019, the multi-channel marketers allow us to just come to our customers and putting our messages right in front of their face, wherever they are.
This is what Alibaba and Aliexpress have already done to dominate their Internet sales share.
15. Subscriptions
For eCommerce that focuses on health and beauty, subscriptions are not new. How about other markets? No matter what lines of products your eCommerce has to offer, subscriptions can still bring you a lot of benefits.
The bundling of products is going to be bigger in 2019, as predicted by experts.
Proof? In the past five years, the subscription eCommerce market has grown by 500 percent. In 2018 alone, it has generated well over $4 billion for retailers.
Moreover, the ones that subscribe have the income of approximately $100,000 per year, which means they have more potential to become longterm buyers.
Nowadays, it's getting easier and easier for smaller eCommerce to win long customers lifetime. Subscription is one way to do that.
Final line
Like all other eCommerce trends, 2019 will see trends that bring more convenience and excitement for customers.
Remember that you need to customize to their needs, approach more intimately, and expand your marketing multitude so that your customer will see you wherever they go.
With these tactics, you are sure to win your success in online sales in 2019.