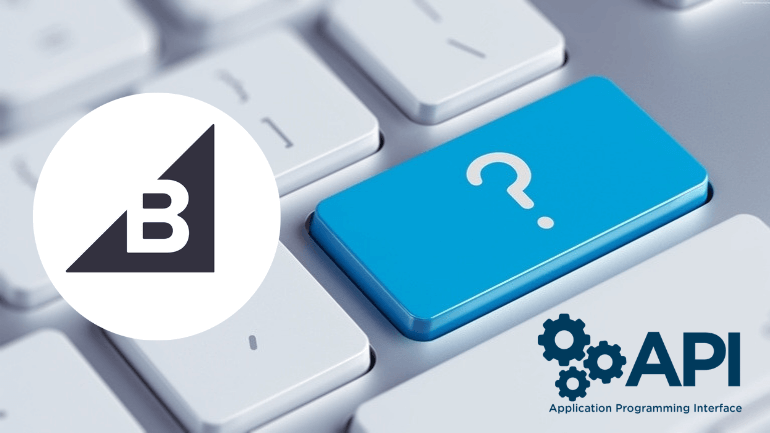 To get the API Credentials, you have to create API Accounts in the admin page of your BigCommerce store. Only the user set as store owner can create API Accounts, and a maximum of 50 accounts can be created per store.
Creating Store API Account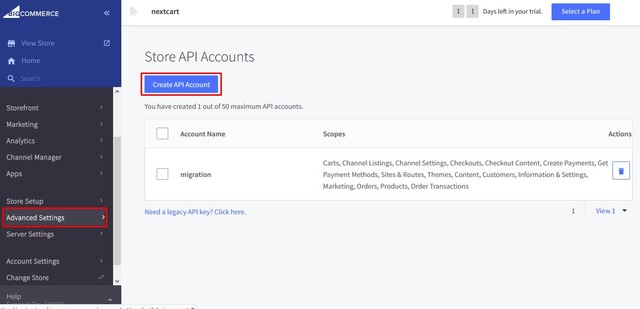 Login to your BigCommerce admin panel.
Go to Advanced Settings > API Accounts.
Click Create API Account button. Choose Create V2/V3 API Token.
Enter a Name for the app/migration corresponding to this account. Then copy or make note of the API Path – you'll need it to interact with the API.
Under OAuth Scopes, specify the API resources and permissions to which your app/migration requires access. If you want to use this Private app for Next-Cart migration program, set all access levels of the following scopes to Read-only (if BigCommerce is your Source store) or Modify (if BigCommerce is your Target store): Content, Customers, Information & Settings, Marketing, Orders, Products

.



Click on Save button. If it's successful, a .txt file containing the API credentials will download to your computer and a pop-up containing the same credentials will be displayed.
Store this credentials to a safe place by copying/pasting the contents of each field out of the pop-up or by keeping the downloaded .txt file. Don't forget to store your API Path at step 4.
*Note: For using the migration program, you will need these API credentials: API Path, Client ID and Access Token. Client Secret is not required.
***Important: If you are going to migrate orders to BigCommerce, it's highly recommended to turn off all email notifications at Advanced Settings > Order Notification.