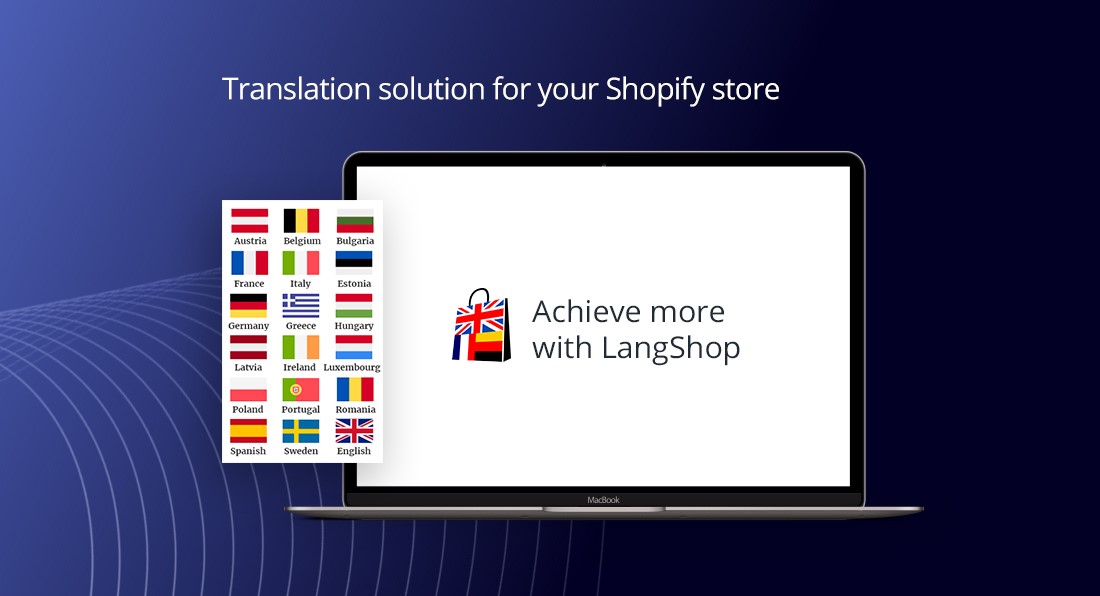 The Internet allows us to sell all over the world. No matter what CMS you use, you can make your store global by using different plugins or applications. In this article, we would like to talk about the Shopify platform and its opportunities for selling multi-nation.
How to start selling internationally?
Let's imagine that you have an online Shopify store performing well on the local market. It brings money and makes you happy with regular incomes. Time flies and you understand that you want to scale. It's time to conquer new markets and increase sales. So, how to start selling abroad?
Here in Next-Cart, we decided to consider this question and to find the most suitable variant for all Shopify merchants. Firstly, let's note important conditions for selling abroad:
Speak one language with customers
Take into account local culture and traditions
Different researches show that English is still the dominant language on the Internet. However, 67% of users prefer browsing in their local language. This is natural because it's more comfortable. The same is with purchasing.
How do you think which web-store wins customers' attention: in a local or another language? Well, the answer is obvious – people prefer to buy in the local language.
So, you need a 2-in-1 service that can translate and localize the website. Furthermore, it should work smoothly and provide various translation and localization options.
For example, usually, merchants don't have much time for translating online stores professionally. They need a solution that gives a quick result. At the same time, quality is also important. 
Speaking about localization, you need tools for search optimization of the web-store and opportunity to manage the content according to the local audience's needs.
The first app that comes to mind it's LangShop because it's a great combination of multiple translation and localization features. This app is for everyone. We think it meets all needs of the merchant who wants to create global e-business. Let's see it closer.
LangShop overview
LangShop is a Shopify application that translates and localizes Shopify websites. It has come alive since 2016 and provided translation services using translation drivers, neural machine learning translation services, and professional translation.
Features
The first and main feature is Auto-translation. The app can translate in 241 languages. That's the largest number of languages provided among the Shopify translation apps.
Furthermore, LangShop uses Google translate, Yandex translate, Bing, Baidu, and multiple other translation drivers. It makes the creation of multilingual content faster and better.
All multilingual content can be edited manually by the merchant. This option helps to improve translated texts and localize it.
Professional translation is available for LangShop users thanks to the integration with the TextMaster service. Every LangShop client can order the human professional translation of any amount of content.
Every multilingual store is not completed without local currencies. It seems to be a trifle but it can keep customers in your store because people usually prefer comfortable resources. Adding of local currencies makes the website more user-friendly and attractive.
Now let's talk about the localization features. First of all, when you translate your store with the LangShop help, translated versions of the website get a unique URL. The app is integrated with the Shopify API. Thanks to this you get unique URLs and automatically implemented hreflang tags.
Another great feature is auto-redirect. Your visitors will be sent to the version of the website translated into their local language. Inside the application, you need to select the detection type manually. You have a choice between detection by visitor's country and by browser language.
In addition to all of the above let us say that LangShop is opened for all types of e-business based on the Shopify platform. It's available for everyone for one price without any limitations in translated words and pageviews.
How to translate Shopify store in a few minutes?
Now, let's consider how to set up the LangShop app and translate the Shopify store in a few minutes.
Step 1 – Select target languages
At the first visit, you will see a list of 241 languages supported by the LangShop. Now, you should select languages for translation. According to Shopify policies you can choose 1-5 target languages. Exceptions are Shopify Plus merchants. They can add 1-20 languages to a store.
Step 2 – Select categories for translation
The second step involves choosing a category or categories for which you want to add multilingual content. When you are ready you should click Next and the app will start translating your Shopify store into the chosen languages on the background. Even if you turn off your computer, the process will continue and nothing will interfere with it.
Step 3 – Publish the translated theme
In order not to damage the client's theme and content, the app creates a duplicate of the original theme and translate it.
A completion message will be sent to you immediately so you can check the work and make edits if it's needed. Now you can publish the translated theme and open your multilingual content to the world.
Go to Online Store in the app's admin => Publish theme => Publish. Now customers can see multilingual versions of the website.
That's how LangShop works – a few clicks and your store is multilingual!
Conclusion
Well, we think it was a detailed review of the app. Now you know how to make a website multilingual without any efforts and coding. The process requires only 3 steps and you will get a result.
Anyway, the LangShop support team works every day without weekends and holidays. The support team is available 24/7. Contact them via email, ticket, live chat, and voice call. They are always there to help you.