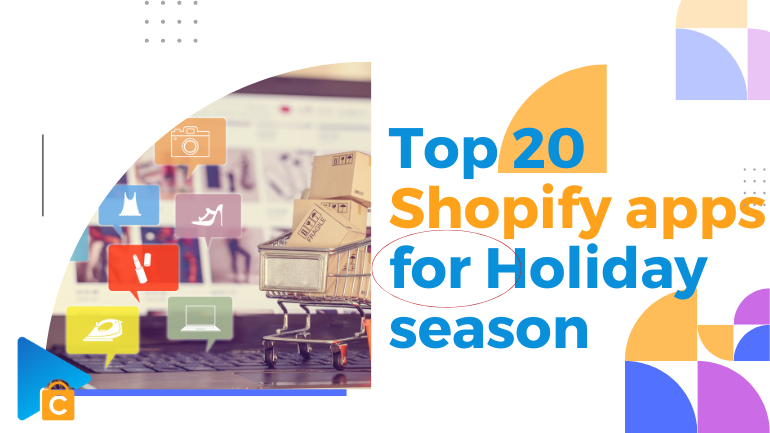 As the holiday season is quickly approaching, many eCommerce entrepreneurs are looking for the best apps to help them boost their business. To make your search a little easier, we've compiled a list of the top 20 Shopify apps for holiday season by category. 
Whether you're looking for an app to manage your inventory or to create holiday promotions, this list has you covered. So don't wait any longer, and start shopping for the perfect app today!
Apps to help you meet customers online more easily
In a latest survey, we revealed that throughout the pandemic, consumers had moved to internet buying. These following Shopify apps for holiday season can assist you in reaching holiday customers where they are looking to buy. Whether you run a physical store that is transitioning to an online model or are establishing an entirely new online business.
Libautech: Announcement Bar
Create an elegant and straightforward notification bar using this amazing software. There is no need for coding knowledge; simply switch it on, configure your announcement wording and button, and your top notification bar is ready to use.
Display a nice bar to your visitors that will direct them to a specific page. In this way, you will just let your customers know about sales, new products, and any other information that would be of interest to them.
Fast delivery is important to online customers. If customers are informed of the shipping prices and anticipated delivery time in advance, they are much more willing to make a purchase.
Heyday – Chat & FAQ Automation
Heyday enables Shopify retailers like you to increase sales and provide 24/7 customer service with on-brand, automated answers to all of their urgent queries.
The AI-powered chatbot is made to respond to client inquiries using pre-written FAQ responses and generate sales opportunities in-chat, in real-time, around-the-clock.
The app will seamlessly integrate with your Shopify Christmas store, enabling you to swiftly offer product recommendations and show consumers your entire product catalog in chat. It keeps track of orders, automates FAQs, and compiles all of your customer interactions into a single inbox across all media.
Heyday collaborates with your customer support team to make it simple to refer more complicated inquiries to real people and to lessen the strain of online sales.
Bulk Discount Code Bot
Utilizing distinctive discount codes in your marketing has several advantages, but one of the most important ones is lowering coupon abuse to secure margins. Giving each receiver a distinct, one-time-use code is a better technique for 1:1 channels like email because codes are frequently shared on social media or posted on well-known coupon websites.
To save time and effort, you can upload a lot of codes into Shopify discounts using the Bulk Discount Code Bot. You can either supply specific codes yourself or have unique ones produced automatically. 
To cut down on support queries, it automatically filters out unclear characters. and the exclusive purifier guarantees that no unfavorable phrases make it into your created scripts.
Product Filter & Search
Product Filter & Search is a powerful search software for Christmas Shopify stores that uses advanced filtering and search auto suggestions to help customers discover the precise product they're looking for on your website. Even inside search results, you can cross-sell and upsell items to highlight best selling items and raise your average order value.
To find products quickly, you can create Shopify collection filters using different designs and product options, variants, tags, and metafields.
With its effective features, such as rapid suggestions, spellcheck, typo-tolerance, and catalog redirection, it will enhance the functionality of your Shopify search bar. Because of the clever product display on the filter page, search bar, and search results page, it encourages customers to make larger purchases.
Apps for straightforward and effective BFCM marketing campaigns
Customers' email inboxes and Instagram feeds will be overwhelmed with discounts once Black Friday and Cyber Monday sales start. What makes you different from other internet holiday shop ideas? How do you develop distinctive, clickable Black Friday advertising while cutting through the noise? By using these Shopify apps for holiday season, peak season marketing is no longer a guessing game.
Octane AI: Quiz & Survey Tools
With the quiz and conversational pop-ups that tailor the purchasing experience at every stage of your customer's journey – website, email, advertisements, SMS, and Facebook Messenger – you can gather zero-party data – info that consumers choose to give you. From that, you are more likely to increase conversion rates.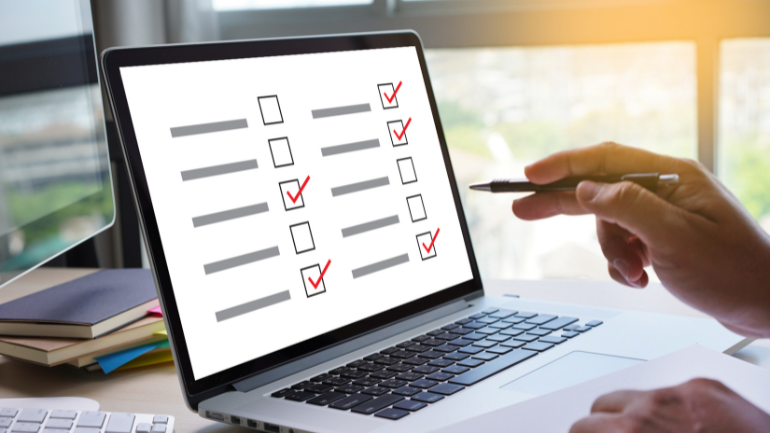 Based on each person's quiz responses, it will recommend the right product for the right reasons. The app is used by thousands of other top retailers, including Skinny Mixes, Glamnetic, Ben Hogan Golf, Polysleep, CYSM, and more, and is trusted by Shopify itself to run their store's quiz.
TxtCart Plus+ SMS Marketing
Put TxtCart to work right away to start legally collecting your customers' phone numbers. Additionally, you can make use of your previous Shopify data to develop a customized SMS marketing strategy that meets your requirements. They encourage 1:1 messaging with the support of a group of reliable actual people and two-way, authentic discussions driven by AI.
With TxtCart, your abandoned carts are automatically recovered. You don't have to bother about setting up abandoned cart recovery routines because of the clever quiet hours, AI, and staff.
You can schedule future sending of 1:1 campaigns in the campaign builder. Choose an image or GIF to keep your text messages emotionally engaging for your readers! Customers won't receive more than one campaign per day because of the built-in safe messaging.
You also view the effectiveness of your SMS messages, track the efficacy of your efforts to recover abandoned carts, and more using the dashboard.You can schedule future sending of 1:1 campaigns in the campaign builder. 
Choose an image or GIF to keep your text messages emotionally engaging for your readers! Customers won't receive more than one campaign per day because of the built-in safe messaging.
Promo.com – Promo Video Maker
Before buying something online, many people search for a video. Therefore, it makes sense to increase conversions by sharing simply generated films on your store. That's why the list of the Shopify apps for holiday season will certainly have Promo.com – a great app to make videos.
The Promo app helps to boost your sales using potent videos. You can create clips for your products, brand awareness, social media channels, and more automatically. Simply choose the type of video and the product you want to promote, and the app will take care of the rest.
The Promo app's ability to create videos with absolutely no work on your side is its strongest feature. In order to efficiently increase traffic to your store, you can also broadcast your clips directly to your Facebook, Instagram, YouTube, and Twitter channels.
Shopify Email
With simple templates that pull logos, photos, and language from your store website directly into the email, Shopify Email enables you to build and track email campaigns right inside Shopify. Moreover, it is one of the best Shopify apps BFCM that you can get for free.
The drag-and-drop editor allows you to produce customized emails quickly while getting all the adjustments required to make your brand stand out. Additionally, the app will use consumer information to customize your subject line, preview, and body text for a more engaging experience.
Apps for a memorable BFCM customer experience
A tailored online and mobile purchasing experience can help businesses stand out from the competition in the crowded eCommerce market. Therefore, when it comes to the most essential Shopify apps for holiday season, we cannot miss out the apps that support the customer experience.
Being a smaller company makes it easier for you to interact directly with your clients, however, it could be more difficult to do so during the Black Friday shopping season.
Even if you are unable to interact directly with each customer, use these tools to provide a memorable and seamless customer experience.
Glow: Loyalty Points & Rewards
Even on the free plan, Glow offers all the capabilities you need to manage a profitable loyalty reward and referral program.
Forget costly paid advertising and start generating more revenue through recommendations and return customers!
With the help of Glow, your clients can earn points in a creative and exciting way for their activities as well as for recommending your business to their friends and family. Then they can exchange the points for gifts, coupons, or rebates.
Shopify Inbox
Shopify Inbox enables you to have real-time chats with consumers, offer product recommendations and discount codes, and integrate the purchasing experience within the chat. Several well-known messaging services, including Facebook Messenger, are integrated into the app.
By chatting with customers online, store owners can learn what items they have in their shopping carts. Then, use chat to provide personalized discount codes to complete deals and convert one-time buyers into regular customers. Furthermore, you can use automatic message classification to find conversations that are most likely to result in a sale.
LimeSpot Upsell & Cross Sell
Marketers and eCommerce experts utilize LimeSpot Personalizer, an AI-powered personalization tool, to create 1:1 personal buying experiences across online, mobile, emails, and advertisements.
LimeSpot uses product suggestions, upsell, cross-sell, bundling, and content personalization to boost conversion rates, AOV, transaction size, and customer engagement.
To create a truly customized client journey, it leverages real-time segmentation to cross-sell and dynamically modify every website element.
Bold Product Options
For products with multiple customization options, Bold Product Options is a useful app. To enable customers to create unique products, it should be simple to set up swatches and other choices on product pages.
Among the Shopify apps for holiday season, Bold Product Options let you market your goods as you like. High growth brands have trusted the app since 2012 because it offers the freedom and customization you need to build a selling experience that is specific to your store, products, and clients' requirements.
Apps for smooth payments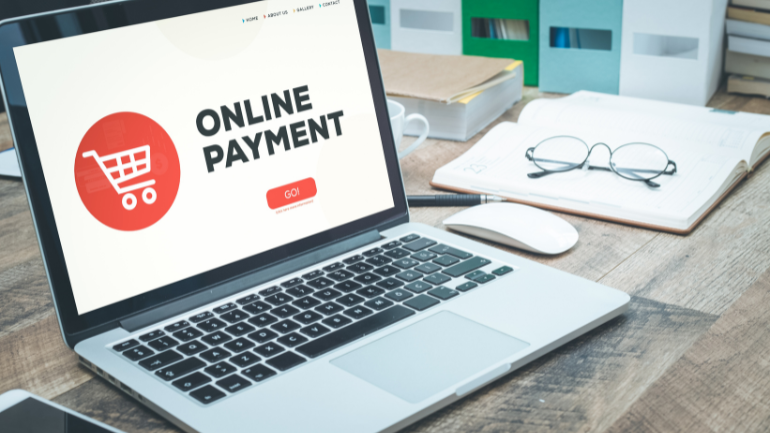 You do not want your clients to abandon the purchase process at the payment stage, which comes right before each sale. These applications are the best Shopify apps for eCommerce that make transactions simpler and more professional.
Transcy – Language Translate & Currency
Because 75% of consumers prefer to purchase in their mother tongues, Transcy – Shopify translation app was created.
Transcy – The best localization solution comes with components that are necessary for organizations of all sizes. It facilitates and supports multilingual translation of the content in a Shopify store, expanding your audience's reach internationally.
In order to make payments easier and boost conversion rates, it also converts 167 different currencies based on the visitor's location and integrates with Shopify Payments on the checkout page.
It added more sophisticated features to aid your company in overcoming language barriers and expanding into new international markets.
Terms & Condition CheckBox
Terms & Condition CheckBox safeguards your brand from complaints made by customers regarding returns, pre-orders, or chargebacks. The task will be perfectly completed by this user-friendly program. Some notable aspects include:
Customized checkbox

Display information about client consent in the order details

Used for particular nations and items

Allow policies and several connections

Support for Buy It Now buttons
Seal Subscription
For companies that use subscription-based payment models, such as software, food delivery services, or gyms, a seal subscription is necessary.
You can use the app to automatically bill your subscribers on a particular day of the week or month. Every transaction is free. To increase sales, you can also use discounts.
You can customize shopping profiles, automatically switch out products, and recalculate delivery costs thanks to its extensive capabilities.
Additionally, the extensive functionality of Seal's inventory projection and forthcoming renewals view will make management simpler.
Invoice Falcon
Store owners could quickly produce tax-compliant PDF invoices, receipts, and packing slips using Invoice Falcon.
It's lovely templates make it simple and flexible for you to generate the papers you want. To be more precise, you can modify the colors, add logos, and links to fit the image of your company. Additionally, you will quickly change payment terms, order numbers, discounts, etc. in your invoices.
The software will automatically email your customers an invoice after they place an order. Additionally, it offers choices for commercial bills with HS codes, tax exemptions, and alternatives for wholesale billing as well as company invoicing. Not least among these features is POS integration.
In Conclusion,
The holidays are a time when businesses see a surge in sales. If you're looking for some help to increase your sales during this busy season, we've got you covered. Check out our list of the top 20 Shopify apps for holiday season and find the perfect app to help you boost your holiday sales. 
And don't forget, if you need help migrating to Shopify, we've got you covered there too. Our team at NextCart – a trustworthy shopping cart migration tool can take care of everything for you so that your transition is smooth and seamless. Ready to get started?