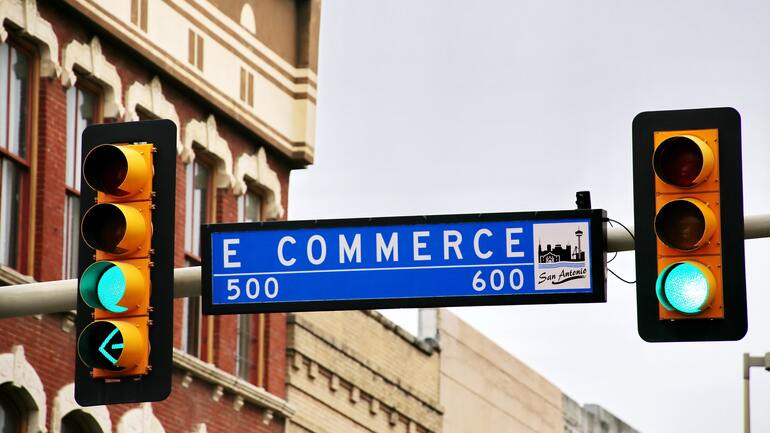 After a year of consumers getting familiar with shopping online, they have higher standards and greater expectations than ever before. Shoppers know what to look for on ecommerce websites, and many of them are downright savvy. That's why e-tailers should fine-tune their processes and leave no room for error, else risk falling behind the competition.
Don't make these six common ecommerce mistakes in 2021.
Hiding Product Reviews
For most consumers, shopping online presents a challenge because it's impossible to touch or otherwise try out products before buying them. It's a guessing game of which brands make high-quality items, and many shoppers aren't willing to take a gamble. That's why they turn to ecommerce product reviews for honest opinions about the products they're eyeing. Studies show roughly 90% of consumers read product reviews before making a purchase, and they trust reviews almost as much as they trust people they know in real life.
Therefore, it's a big mistake to hide reviews on your website. Feedback from verified buyers helps to inform prospective customers, giving them the final push they need to make a purchase. Even negative reviews are useful and position the positive reviews as more authentic. If you haven't already, simply add a reviews plugin to your online store and sit back as the feedback pours in.
Ignoring Valuable Customers
E-tailers navigating the early stages of their businesses often neglect their loyal customers in favor of growing their customer bases, but this is a reprehensible error. Not only are your most loyal customers making the largest and most frequent purchases, but they're also the main drivers of referrals. There is common knowledge amongst those in business that 20% of your customer base is responsible for 80% of your revenue, and it certainly applies in ecommerce.
Knowing this, how should your MVPs be rewarded? Many e-tailers utilize loyalty programs, which give "exclusive" perks like members-only discounts, early access to sales or points to be cashed in for store credit. However, it doesn't take an entire loyalty program to show your appreciation for your valuable customers. Even something as small as a handwritten thank-you note can go a long way. Next time your customers shop, they'll remember the kind gesture and choose your online store yet again.
Skipping Ecommerce Shipping Software
One of the main challenges that separates e-tailers from their brick-and-mortar counterparts is the way they get products to customers. While traditional retailers sell directly from a showroom floor and "back room" inventory, online sellers have to handle the added component of shipping. Anyone who sells online knows that it's difficult to manually keep all your orders straight as they move through fulfillment, which is why skipping ecommerce shipping software is a huge mistake.
Shipping software is the key to accessing a high-performing multi-carrier shipping network that gets orders to customers at lightning speed. In today's consumer landscape of on-demand entertainment, fast fulfillment is a must, and it gives your online store a leg up on the competition. Software also gives both you and your customers greater visibility into orders as they move through fulfillment and are delivered. Best of all, you can automate some of the processes and save precious time.     
Providing Minimal Product Info
You know your products like the back of your hand, but prospective customers are relying on photos, videos and product descriptions to get a better understanding of what they're considering purchasing. Some e-tailers try to stay vague in hopes that more shoppers will take a chance on their items, but savvy sellers know that only leads to more returns.
Avoid this mistake by providing plenty of product info so shoppers know exactly what they're buying. Photos should show all angles of the product, including "lifestyle shots" that showcase how the product is used in real life. If applicable, videos can be even more helpful. The description should include measurements, relevant materials (like fabrics) and use case scenarios.
Using Only One Support Channel
Though you can do your best to create top-notch products and the perfect customer experience, there will be times that your customers need to reach you to resolve issues or ask questions. Customer support should be a top priority for all online retailers—it's a way to facilitate relationship building, get feedback and help out the people who keep your business afloat. However, it's a mistake to only offer this support via one channel.
While some of your customers will indeed pick up the phone and call your business, 40% of them prefer live chat because there is no waiting on hold, and it is incredibly convenient. Others want to send an email instead because they're on the go and want to respond when they're available. By only offering one of these options, you'll inevitably frustrate some of your customers, who will move on to shop with one of your competitors in the future.
Letting Abandoned Carts Go
How many times have you browsed an online store and added items to your cart, only to exit the site and never complete your purchase? It's something that consumers do on a daily basis, and it literally costs e-tailers billions. According to the latest research, ecommerce brands lose $18 billion in revenue every single year from abandoned carts.
A big mistake you can make in 2021 is letting all these abandoned carts go, especially when there are so many strategies and tools for recovery. Website pop-ups, automated emails, retargeted ads and other ecommerce hacks can help bring would-be customers back to your site so they can complete their purchases. Don't let these be missed opportunities. With a few simple plugins and automations, you'll boost your conversion rate—and your bottom line.