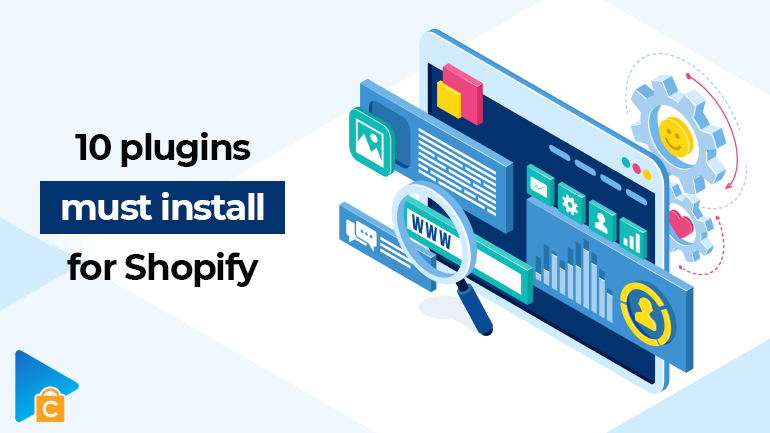 Until now, Shopify is still the top eCommerce platform with over 500,000 merchants running their sites on it. With a diversity of plugins for Shopify, everything from marketing, payments, secure checkout to shipping can be all processed easily on this platform.
Shopify provides users with a range of features to make their website outstanding. And a huge collection of both free and premium plugins creates a great environment for shop owners to grow their business quickly. 
If you have just had a shopping cart migration to Shopify, this post will suggest 10 essential plugins for Shopify that you cannot miss out if you want to drive sales and growth. This Shopify plugins list will cover all the stages of an eCommerce business, ranging from driving more traffic to your website, making a better user experience, to closing more deals with better shipment solutions and customer service. If the plugins are used appropriately, your business will become much easier and more productive.
HubSpot CRM
This 100% free plugin allows you to organize, track, and nurture your leads and customers. With the data from your online store synced into HubSpot, the HubSpot Shopify app will use it to personalize and automate marketing campaigns.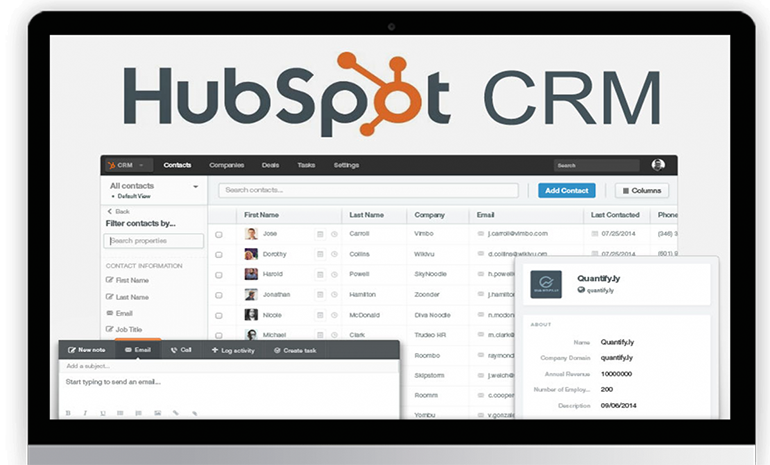 HubSpot helps you to set up sales and marketing strategies like sending reminder emails to customers who left some items in their shopping cart and nurturing them toward a purchase.
HubSpot CRM tracks your interactions with customers and stores all the data in a tidy timeline. You can analyze the tracks before designing an approach for your potential customers.
Plugin SEO
Enough traffic is a fundamental element to ensure the conversion rate and success of your store. To get more traffic to your website, you need to ensure it appears in the top positions of search results, making it easier for people to find out. 
Plugin SEO is one of the most popular SEO plugins for Shopify which will help your site boost the SEO rankings and get the most bang for their buck. This plugin now has over 90,000 Shopify store owners use.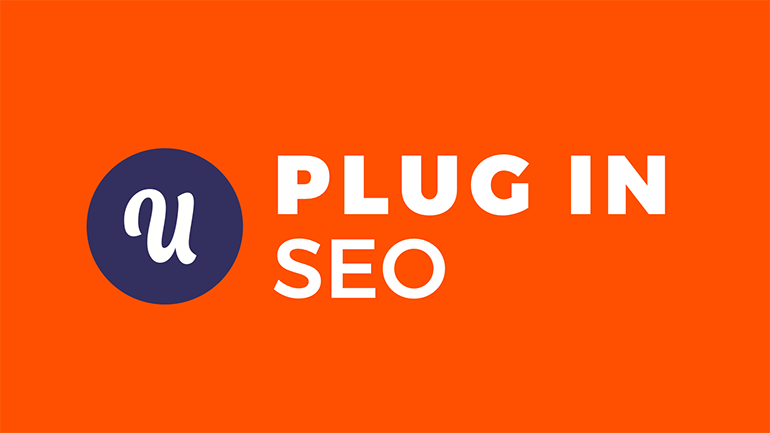 Plugin in SEO acts as an SEO assistant who constantly checks your store and alerts all issues happening. It will check and optimize all of the essential areas of the SEO performance, like creating SEO-optimized titles and meta descriptions, optimizing headings, image alt tags, and file names. Also, Plugin SEO will help you optimize content and fix 404 broken links.
Voyager Upsell & Cross-Sell
Like its name suggests, this plugin for Shopify will help upsell your customers with more products. It is considered the first smart upsell app for Shopify. Voyager specializes in providing excellent upsells based on your user shopping experience. This is how this amazing tool works: 
Track every single item that people add to their carts and what device they use to create the most user-friendly and targeted upsell

Target them with relevant products at checkout or homepages

Offer bundles for specific products to boost sales in the best way
The successful result is when the audience will buy more products and you can instantly increase your average order value. In particular, you can have the first upsell run in only 30 seconds.
Free Shipping Bar
With a designated amount of money, shoppers will be offered free shipping. You can apply this feature to your store with the Free Shipping Bar plugin. This is evaluated as one of the best plugins for Shopify to promote sales.
Free Shipping Bar will automatically send progressive messages to customers, letting them know how much more they should buy to get a free ship card. This will encourage buyers to add more products into their cart and you can increase sales as a result. Then, it will also help you track the performance of each shipping bar, enabling you to know what shipping goals generate the most sales for your business. 
Free Shipping Bar can be different on pages, visiting time, and visitors' location. Moreover, background images to the progress bar will customize the experience, especially during the holidays when you want to promote your free shipping programs.
Wishlist Plus
When customers come to visit your store, they might not decide to buy right then. Instead, they will add their favorite products into a wishlist and wait for more sales programs or just save for their next visits. 
That's why Wishlist Plus is an essential tool of the shopping experience, allowing shoppers to create a full-featured wishlist. It is mobile-friendly and doesn't require a user login.
Moreover, based on their wish lists, you can create personalized emails and social campaigns for your potential customers. Also, you can send customized messages to make it personal for your audience, and encourage sales as a result.
Spocket
This plugin for Shopify is created to make business easier for US and EU dropshippers. They can effortlessly search for ideal products by providing your specific parameters. In addition, they can reach out to suppliers who are located closest to a customer's address. That means the overall product shipping times can be reduced, which makes buyers happy!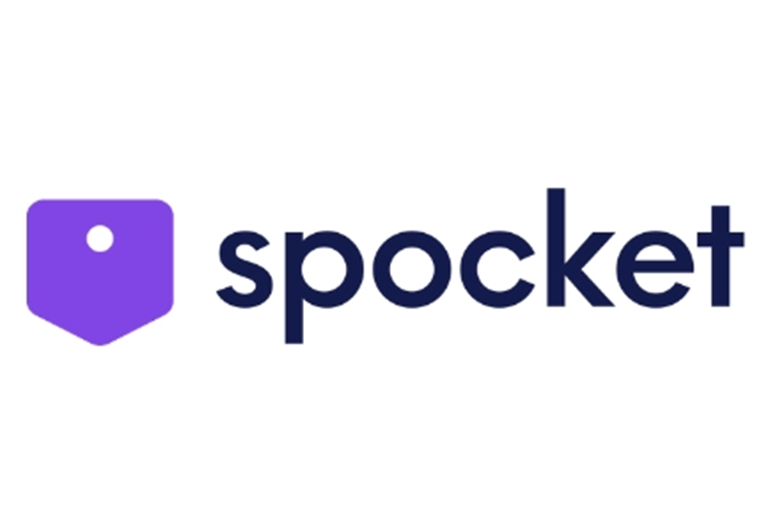 Spocket is also very handy for Shopify dropshipping automation. With Spocket's one-click import feature, it is possible for you to add unlimited products including their sufficient descriptions and images.
More interestingly, its order fulfillment functionalities will automatically send your customers' details to the corresponding suppliers. 
Spocket owns a real-time inventory update feature.
Judge.me
Around 92% of shoppers trust recommendations, so positive reviews play a very important role in persuading your customers to buy an item.
Judge.me helps you collect more reviews for your websites by allowing the audience to review your products directly through their email. Then, they can use different formats like photos and videos in their reviews.
More importantly, this Shopify plugin helps the reviews on your website appear in other places, like Google Search, Google Shopping, or Facebook. Judge.me is a great tool to improve your website's social proof. 
With all those amazing advantages, Judge.me does not need you to lift a finger, but it will install for you and import the existing reviews.
Userlike
The most popular channel that visitors use to connect with your store is Live chat. That's why it is indispensable to mention Userlike, which is one of the leading tools to help you communicate better with your customers.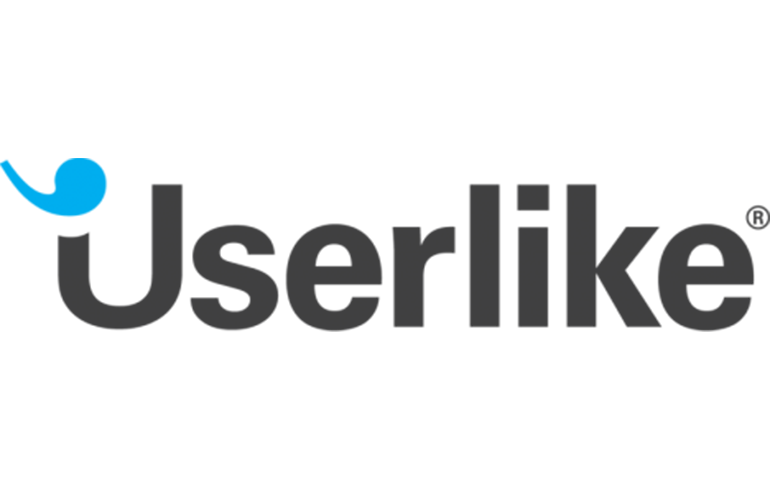 Visitors might hesitate to search for your email or phone number, but it is more straightforward for them to directly start a chat with just one click. Moreover, with the real-time and on-site nature of live chat, you can support your website visitors throughout their entire site experience, from landing page to check-out.
There are also many other powerful features that Userlike offers, such as full customizability of the chat window, intelligent routing, canned messages, chatbots, and integrations with messaging apps like Whatsapp. 
Back in Stock
Whenever customers decide to make a purchase, but you run out of inventory, you start to lose sales. You need to avoid this frustrating circumstance as much as possible. The Shopify plugin Back in Stock can help you take more control and notify you when your inventory gets close to empty.
In addition, as soon as an item gets available again in the inventory, a notifying email is automatically sent to the waiting customers in order to bring them back and complete the order. At the same time, you can be aware of which products are in high demand and what customers want to buy right in your Back In Stock dashboard. Then, it might be necessary to use the plugin Shopify Buy Button, which is also one of the most excellent Shopify plugins for WordPress, making it very easy to monetize your existing WordPress blog or website.
Return Magic
In the eCommerce business, unhappy customers who want to return products are unavoidable. They might not get the right size or just do not like the products and want to bring them back. It is said that around one-third of products purchased online are returned, but over 92% of buyers say they will come back if they can return a wrong item with ease. 
Return Magic will help you handle this task, creating a smooth return experience for your customers. This Shopify plugin will refund your clients on their original payment method, automatically process exchanges, or even add new gift card refunds. What you need to do is to approve the transactions before they are made by Return Magic.
In conclusion
Running a website is complicated, but to make a big step in the eCommerce market, it is absolutely important to equip yourself with multiple useful tools. The biggest eCommerce platform Shopify offers you a variety of such tools, the premium extensions, to develop your business. This article has listed the top 10 plugins for Shopify and how you could make the most use of them to take your online store to the next level.
The plugins are all very handy, taking just a few seconds to install, but still have a major impact on your bottom line by boosting conversions and signups.
Each plugin has its own features and functions, so the bottom line is experiencing and testing them in your business's real demands. Hopefully, this list is a good suggestion for you to save time for searching.