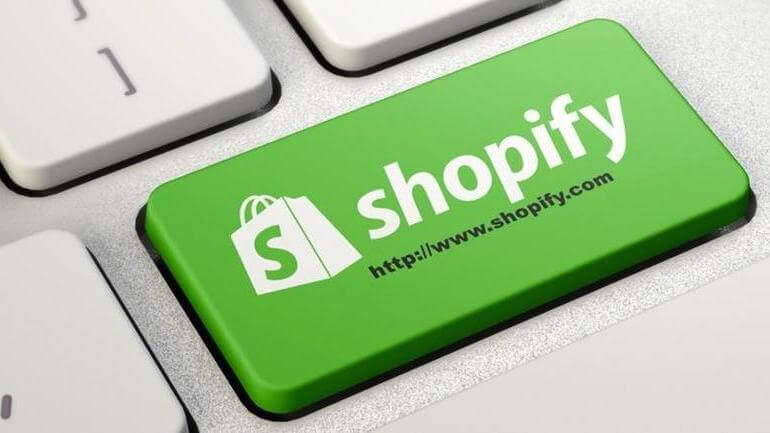 Shopify has made a name for itself as one of the most reliable platforms for eCommerce startups. Just by a few clicks can you easily create an online store without having to hire a web developer. Go on reading the following article to make out what makes Shopify prevalent.
What is Shopify?
Shopify is a web application that enables users to create online stores. There is a variety of templates available for customization. Depending on your specific branding requirements, you can freely design the interface of your store, whether it sells digital or physical goods.
Users don't have to be an expert in design or technical skills to create a store. There is also no need for the support of web developer or design agencies. If you are already familiar with CSS and HTML, Shopify is an ideal choice for its greater control over template designs.
As a hosted solution, Shopify does away with installing software or buying web hosting. Only by using custom code or extra apps can you customize your store to your liking.
Besides, Shopify is a SaaS tool, or software as a service. In other words, it allows users to manage their stores by accessing the Internet or a web browser rather than paying fees to use it.
What makes Shopify prevalent?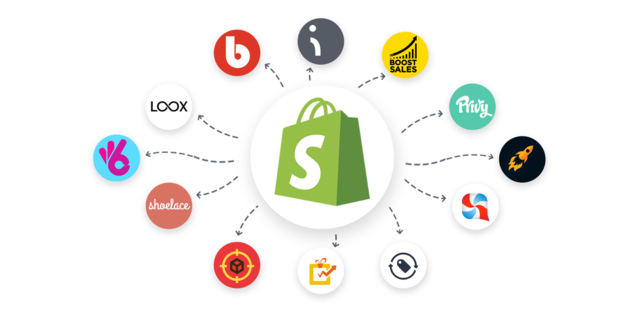 Basic features
Shopify is devoted to producing a harmony of its customization capability and ease-of-use. It is popular among customers mostly because of its simplicity. Unlike most merchants who provide advanced features to serve impulsive needs, there are only basic options on the Shopify. This means you have to download or buy add-on applications to use advanced functionalities.
Here is an overview of the Shopify's website
Checkout
Multilingual Checkout: It allows your checkout to be on display in over 50 different languages.
Guest Checkout: Customers can choose to create personal accounts that facilitate future transactions and promotional email receiving from the provider. As a result, the decision to purchase a product or not is totally up to them.
Automatic Shipping Rates: The shipping rates calculated based on carriers from DHL, UPS, USPS or Canada Post Shopify Shipping are now available for all plans in Canada and the US. Especially in the Advanced Plan, you can even display additional third-party calculated rates at checkout. Discounts on shipping rates vary depending on your Shopify subscription. From your admin panel, it is possible to purchase and print shipping labels.
Flexible Shipping Rates: There are various options of shipping cost ranging from free shipping, a weight-based rate, a flat rate to a tiered rate and a location-based rate.
Abandoned Cart Recovery: Email sending to your customers will be automatically activated once they leave items in carts without purchasing. This is highly likely to encourage them to complete their purchase.
Automatic Tax Calculator: On the Shopify platform, tax rates are calculated on the basis of your location and those of your customers.
Checkout On Your Domain: Rather than redirecting your customers to a secure Shopify URL for checkout, you can now securely host checkout on your own domain.
Store Management
Multilingual Admin: The Shopify's control panel supports multiple language translations (currently six).
Mobile Store Management: The Shopify App is constantly updated with the latest functionalities, such as printing shipping labels from your phone.
Customer Segmentation: Based on customer accounts, you can know more about them before classifying them into different groups of location, demographics, and shopping habits.
Manual Orders: The Shopify acts as a virtual terminal in creating and editing customer orders on their behalf. On your Orders page, you can send email invoices as well as update the payment status.
Fulfillment Center Options: Such fulfillment services like Fulfillment By Amazon (FBA) and Rakuten Super Logistics are currently doing business with the Shopify.
Dropshipping Apps: The platform enables dropshipping through a contractor like Ordoro, Inventory Source, and HubLogix, to name but a few.
Product Management
List Unlimited Products: Users are able to track all their products with images thanks to the Shopify's inventory management and product category organization features.
Product Variations: Features like the size, color, and material of your products can appear with their images.
Bulk Import/Export: This facilitates edition to your catalog and migration from your previous platform.
Marketing & SEO
SEO Best Practices: Shopify makes use of the SEO best practices, including writing title, meta tags, and product tags. Also, a sitemap.xml is automatically created for your store once being set up.
Discounts: Introducing discount codes and coupons is feasible. If you want to create gift cards, let's go for higher plans.
Social Media Integration: You can sync your shop with multiple social networks, including Pinterest, Instagram, Facebook, and so on.
Multiple Sales Channels: Link your store with numerous popular online marketplaces, along with Shopify's own POS system.
Email Templates: Shopify offers its own email template. However, if you desire more complex email functionality, don't be disappointed since the platform also integrates with MailChimp.
Blog: In case you want to enhance the image of your brand, go to the what you see is what you get, or WYSIWYG editor to create a blog.
Analytics: Shopify's built-in analytics serves to present reports on products, export, and traffic. Otherwise, integration with Google Analytics is also feasible.
Image Library: You can pull free stock photos directly from Burst, which is Shopify's curated library, into your theme editor.
Web Hosting
Unlimited Bandwidth: Shopify never charges users for bandwidth overage fees.
Automatic Upgrades: After registration, your site is entitled to automatically updating with Shopify's newest feature.
99.98% Uptime: Be confident that even during high traffic seasons, your store will stay online. This is one of the highly-appreciated features constituting what makes Shopify prevalent.
Diverse web designs
Everyone should be amazed at the web design of Shopify. It offers up to 67 themes, each of which has from 2 to 4 style variations. Therefore, you can expect to see the brand advertise a sum of more than 100 themes.
The themes, about 10 ones, designed by Shopify are totally free of charge while the rest is provided by its third-party developers at around between $140 and $180.
From my experience, such themes are exquisite, professional, and easy enough to cater for every taste. Besides, they are compatible with nearly all devices.
With regard to their appearance, they are eye-catching and slick in nature, thereby attracting customers to stay on your site for a longer time.  
In the theme store, it is possible to use diverse filters to search through all the paid and free themes. For instance, you can sort the list by layout style, industry, home page type, and so on. As a result, you will find choosing a suitable theme much easier in a short time.
Shopify's template store is regularly updated so you can exploit contemporary design features like video backgrounds and parallax scrolling.
In case you don't feel satisfied with all the themes available, you can create something of your own. Go to the theme code to build a distinctive one.
User-friendly interface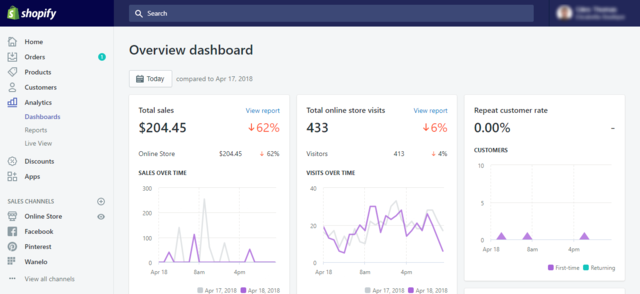 You can expect to experience a nice and modern interface from Shopify. It is straightforward to set up and manage its "sales channels", which are:
An online store: here is your main Shopify website.
Messenger: it is possible to sell directly to your customers, interact with them, and provide shipping notifications by entering Messenger conversations.
Facebook: it is a tab on your Facebook page that enables users to browse and buy your products.
Amazon: you can manage your Shopify products and Amazon listings here.
eBay: it helps you post your products on eBay via your Shopify store.
Unique point-of-sale
What makes Shopify prevalent is its point-of-sale feature. Such hardware facilitates both online and store sale provided that you have an Android or iOS device. There is a variety of hardware help you such as tills, receipt printers, or barcode readers.
What you can do with Shopify's point-of-sale tools is numerous, for example, selling in a pop-up show, at an event, a market stall or a retail outlet while automatically updating your inventory and stock count.
However, it is advisable that you register for a "Shopify plan" or higher to enjoy the greatest benefits from the point of sale. This is since the Lite and Basic option doesn't allow for shift registration though selling in person with a card reader is possible.
Superb handling of product categories
The Shopify enables users to either use "automated collections" or manually add products to a collection. While the former automatically sort out products into correct collections based on tags or product titles, the latter proves extremely time-saving for shop owners with large product ranges.
Unlike the old days when you have to spend hours or even days on entering and manipulating data, now you just need to ensure your products are tagged consistently and the automation will do its job excellently.
Abandoned cart recovery
This feature serves to help you sell your products to those willing to change their mind at the last moment after going through a long transaction process.
The abandoned cart recovery used to be confined to more expensive Shopify plans, which are valued at least $79. However, the latest version of Shopify offers it on all plans. In other words, you can expect to experience the abandoned cart recovery with the $29 "Basic" plan. In comparison with Bigcommerce and Squarespace, this is relatively low in prices.
With the abandoned cart recovery, you can view and manually send emails to people 1 hour, 6 hours, or 24 hours after abandoning their carts. It's up to you. In addition, you can also set Shopify to automatically send emails to those visitors with a link to their abandoned carts.
Buying a Shopify store
In addition to setting up a store, you can buy a Shopify store as well.
Named the "Exchange Marketplace", it lists existing Shopify stores for sale. Buying a store is preferable to building one in the sense that you don't risk making a bad investment or be bothered by setting up a store on your own.
You can rest assured that Shopify has vetted all stores before allowing them to be posted on the Exchange Marketplace. Before both the buyer and seller feel satisfied with the buying process, the payment will be under control of an independent third party.  
Convenient payment methods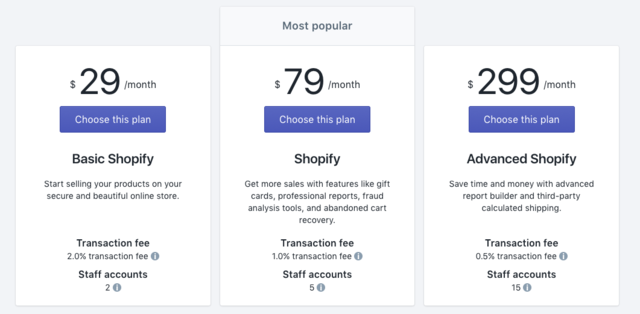 There are two acceptable payment methods by credit card on Shopify.
Firstly, those from the countries that support Shopify can use its built-in payment system, which is Shopify Payments, to pay directly. In this case, there is no need to worry about transaction fees.
Instead, pay attention to the "credit card rate". While in the US, the rate is something between 2.4% and 2.9% per one credit card transaction, other territories enjoy a lower one. For example, the figure in the UK is from 1.5% to 2.2%.
Depending on your chosen type of plan, the exact rate may vary. Typically, the most expensive monthly subscriptions offer the lowest transaction fees.
Secondly, you can resort to a third party "payment gateway". There are over 100 parties to support your payment. Compared to Shopify's rivalries including Bigcommerce, Squarespace, and Volusion, this number is really outstanding.
As a result, make sure to find a payment gateway suitable for your location if you plan to sell goods beyond the territory of the following countries: Australia, Canada, Germany, Hong Kong, Ireland, Japan, New Zealand, Singapore, Spain, the United Kingdom, and the United States.  
Before conducting transactions, you first need to register a "merchant account" with a payment gateway provider. Different providers require a different percentage of a transaction or monthly fee, even in some cases, both.
At the same time, you will have to incur a transaction fee between 0.5% and 2% requested by the platform. Once again, more expensive monthly plans mean lower fees.
Therefore, it's the Shopify plan and kind of payment gateway you choose that decide which option, Shopify Payments or a payment gateway, turns out cheaper.
Around-the-clock customer service
Technical support and customer service are available through every channel. You can contact the operator by email, phone, and live chat. There are separate phone numbers for specific regions including North America, Australia, New Zealand, and the UK.
However, in case you can't reach the hotline, there are several ways you yourself can find necessary information. Check the following list:
Help center: It provides access to the primary knowledge base and documentation along with email, phone, and live chat options.
Youtube: Go to the Shopify Help Center channel with hundreds of video tutorials available to help you through difficulties of setting up an online store.
Academy: This website offers training courses with lively videos and full transcripts that are totally free of charge.
Encyclopedia: You can search for eCommerce concepts and terms here.
Podcast: The Shopify Masters Podcast introduces interviews with successful store owners. You can learn from their experience.
Blog: The Shopify pays great attention to maintaining an informative blog.
Forums: There are community forums where people share their experience and post reviews about common platforms for online store setup.
Changelog: You can receive updated features for your store.
Experts: You can hire developers, marketers, and designers from the Shopify expert staff for detailed instructions.
Final thoughts
Shopify has received more positive than negative reviews. In general, it is one of the best platforms available on the market that start-ups can lay their trust in.
What makes Shopify prevalent is manifold, but we've just enumerated some of the most outstanding features. Hope that you can make an informed choice in choosing the right platform to set up your store.