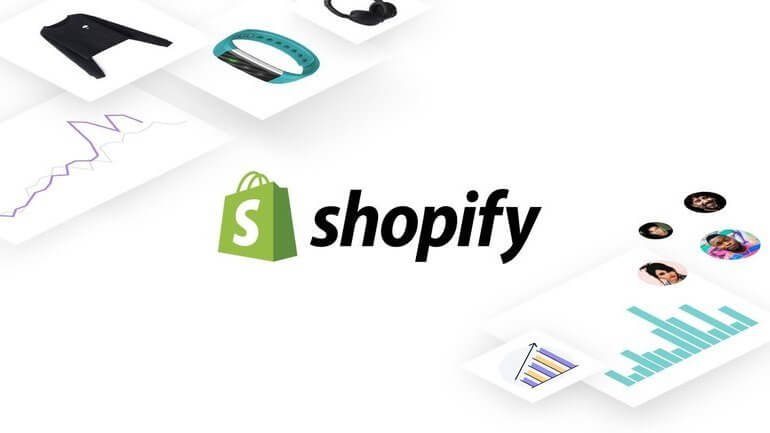 As one of the world's largest eCommerce platform, Shopify offers an ideal solution for web store owners who desire to run a successful online business. It is easy to use and features various sales options, readily catering for diverse needs. But have you ever wondered who uses Shopify?
Go on reading to explore more interesting facts.
Who uses Shopify?
Shopify is popular among people from all walks of life, ranging from local nerds to tech savvies and international businesses.
According to a recent press released by the platform, there are now over 500,000 enterprises in more than 170 countries and regions worldwide. It has witnessed a gradual 74% increase since 2012. Those taking advantage of Shopify all report a sales turnover worth around $40 billion dollars. The Shopify backend platform is being used by more than 1.2 million people.
Interestingly, the majority of its customers is women at the age of between 25 and 34. Fewer men find interested in Shopify, but the difference isn't so remarkable.
If you're running small and medium-sized businesses, Shopify would make an excellent choice. This is also true for those not having professional expertise in web development or planning to launch a start-up. Whereas, Open-Source platforms would do wonders for more experienced developers or large corporations.
Top brands using Shopify
1. Tesla Motors
This innovative brand has used the Shopify platform to set up a web store. Thanks to its great features, this company can sell premium electric cars well on its e-shop page.
2. Budweiser
Budweiser has successfully integrated Bud Shop on Shopify to its main website.  Despite some similarities between the two eCommerce solutions, the former proves superior in terms of handling mass international deliveries.
3. Red Bull
Besides its main product of drinks, Red Bull sells hats, t-shirts, jackets, and backpacks with its own trademark online with the help of Shopify.
4. The Economist
Shopify offers an ideal platform for this popular book store to sell printed and audiobooks along with diaries and office stationery. Therefore, it's gained more favor among economists all over the world.
5. Kylie Cosmetics
Kylie Jenner, an American celebrity has earned her reputation in the cosmetics industry with her web store. Shopify has made a great contribution to the success of Kylie Cosmetics via handling the traffic of about 5 million followers on Instagram each month.
6. Sunday Somewhere
Since 2010, Sunday Somewhere has managed to boost its brand online through Shopify. No need to resort to manual jobs in the sense that they are time-consuming and can disrupt customers' shopping experience.
7. Beard & Blade
Based in Australia, Beard & Blade is devoted to bringing about the highest quality grooming products for men. Its decision to change from Magento to Shopify Plus has turned out sensible, resulting in substantial growth in sales. At the same time, customers can enjoy accessing a robust self-serve wholesale portal.
When using Magento, the brand couldn't put its wholesale strategy into full play. The platform is notorious for difficult management and involves too much manual work. It requires Beard & Blade to set up two separate storefronts, including one wholesale store and one retail store. Since customer lists or separate pricing isn't available in Magento, each of such storefronts asks for an independent inventory pool. More inconveniently, sometimes the company had to send wholesale orders to the warehouse while updating inventory levels on the retail storefront was the job of its staffers.
All these inconveniences have become things of the past since the deployment of Shopify. The wholesale offering of the supplier has been enjoying a dramatic improvement while its customers can easily log in and track their orders thanks to the user-friendly interface of Shopify. Beard & Blade is doing record sales since its transformation to Shopify Plus.
Celebrities using Shopify
If you extremely lack the experience of operating online stores, don't worry because Shopify is available to guide you through complex procedures. It is well-known for being newbie friendly with an easy-to-use and well-designed interface. You don't have to know about the code or development end to take advantage of Shopify.
Below are several celebrities that have benefited from Shopify that you probably want to find out.
1. Lady Gaga
The subdomain of the singer's main website is based on the Shopify platform. Despite the simplicity, its design is great. It mainly sells her new album and t-shirts. The store owes its readiness for her new releases to the simplicity and flexibility in management.
2. Adele
Shopify proves helpful in selling goods and processing orders online for the greatest voice of modern time. Adele has earned huge popularity with millions of listeners flocking to her website each day. Thanks to the functionality and great design, her Shopify store can always run smoothly, even during the rush hour of orders for an upcoming concert.
3. Drake
Drake has made an OVO Shopify store for himself from a small music label to a multimillion-dollar business. The store cooperates with giants worldwide including Air Jordan, Apple Music, and so on.
Through the user-friendly interface of the store, Drake's fans can enjoy having the desired products delivered at their doors without having to visit the retail store in New York City.
Final thoughts
Shopify has gained the trust of numerous customers ranging from the amateur to the professional community. More positive feedbacks mean quicker growth for a business.
Satisfied clients can bring thousands of people to your website, promising outstanding turnover. Shopify has done an excellent job in this field.
We've introduced a list of who uses Shopify, hoping you're more encouraged to exploiting this wonderful platform.
***Advice: If you are new to Shopify, start with the Basic plan. When you obtain enough experience after some time, you can proceed to the higher end plan options to gain access to the advanced features for scaling up your business. Try Shopify free for 14 days now.