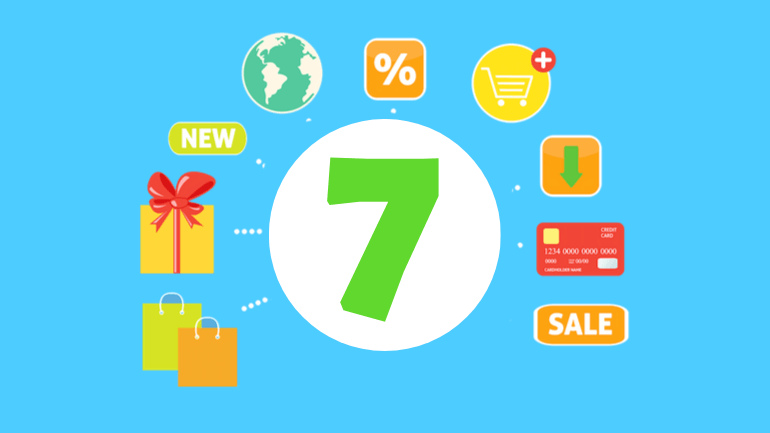 Shopping online is fast becoming the top option for a lot of shoppers. According to a new Internet Retailer analysis of industry data and historical U.S. Commerce department figures in the 2019 Internet Retailer Top 1000 Report, $517.36 billion was spent by consumers online in 2018 which is a 15% increase from the $449.88 billion that was spent the year before.
This is a clear indication of the growing popularity of online shopping and businesses should take heed and identify the ecommerce software features that their online platforms should have in order to cash in on this game-changing trend. Below are the essential features that every ecommerce software should consider when building your online store.
1. User-Friendly Interface
A shopper just needs to accomplish one thing and that is: to shop. So don't turn away your potential customers by presenting them with an interface that's convoluted or looks too cluttered to use.
Once you are able to get them to visit your site, all site features should help create a shopping experience that is remembered by customers for its ease and efficiency. Take out all the unnecessary forms they have to fill out, the unwanted surveys, and other things that take away from a seamless shopping experience. 
2. E-commerce Site Search
As any searcher of products on websites can attest, boosting sales with e-commerce site search is the way to go. Customers actively look for the items they want to buy, so you have to make sure your site search is easy, accurate and fast.
All the customer has to do is type a keyword or phrase they associate with the product and the e-commerce site search feature should match them with the products that you offer. The fewer obstacles the site visitor encounters, the more chances they will do business with you. 
3. High-Quality Visuals
Most customers nowadays are visually-oriented and easily attracted to photos or videos that pique their interest. By putting high-resolution photos and videos in your enterprise ecommerce software, you should make your products more appealing. This way, the customer is more likely to push that "buy" button immediately.
Aside from the quality of the visuals, be sure to allow your customers to scrutinize your products with zoom in and zoom out features and make sure that the images load up quickly. The longer the images download, the faster you lose your customers' interest.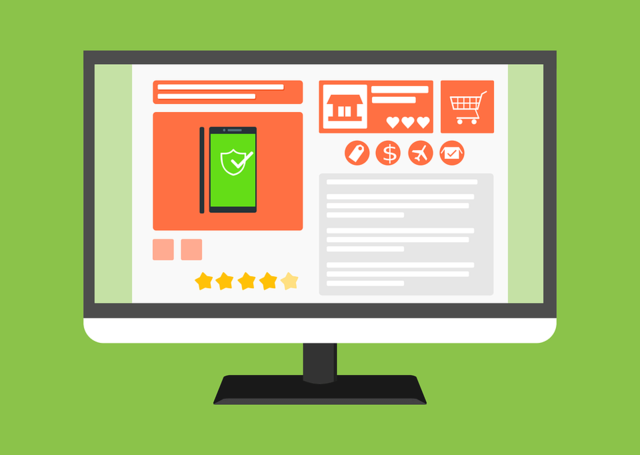 4. Trustworthy Security Features
Every shopper needs to feel assured that their credit card information would not be passed on, sold, or used for hacking. E-commerce software applications should provide this by using an SSL certificate that encrypts the data between the website and consumer, making it impossible for any outsider to gain access to the credit card data.
Customers shall know this by checking your URL. If it has "HTTPS" rather than the original "HTTP," it means that their financial information is secure.
To further increase the security of such information, you can also add a two-factor authentication method that requires the customer to provide a username, password, and a system-generated code that is usually sent via text or email. Firewalls also allow authorized traffic and block the malicious ones.
5. FAQ Section
Newcomers and seasoned shoppers always have questions that need to be answered immediately. The FAQ (Frequently Asked Questions) section gets top information needed by the customers with the use of ecommerce analytics and uses it to provide the answers to commonly asked questions that would save the customer time from waiting for a response from your customer support.
6. Clear CTAs
With the upward trend of buying online becoming firmly established, CTAs (call to action) are a powerful tool that can help you encourage your customers to buy from your website. This is the reason why they are found on each and every page of your website at least once.
It also allows them to move throughout your website easily. You can use this to direct them where you want them – from viewing products and reading your blog posts to checking out their items in the shopping cart.
7. Sales and Lots of Savings
It is innate for consumers to desire the best deals they can get from any sellers. That's why your company should offer the best it can at all times. Such offers help propel sales to skyrocket in record time. 
Case in point, as stated in the 10 eCommerce Trends for 2019, the power of eCommerce has strengthened in 2018 as it accounted for 15% of the sales for all specialty sales and 60% of the retail sales in North America.
Mobile also sparked growth in the sales in North America by 16% propelling it to go beyond $500 billion. Such impressive figures couldn't have been achieved without the sales and savings that were effectively offered to them.
Desirable Outcomes for Ecommerce Platforms
The ultimate goal is to make the shopping experiences of every customer, potential or active buyer, as efficient and as easy as possible. As you transfer your business to eCommerce, keep in mind that such experiences can be enhanced by the additional value that your sales and other promos can give. But most importantly, be the guardian of your customer's important data. By doing this, not only do you get repeat sales, but you also get more customers with the word of mouth that you would generate from your satisfied customers.