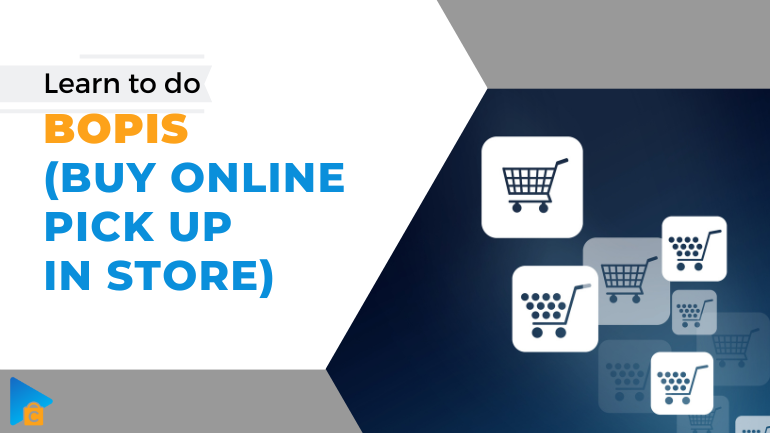 As more people have begun shopping online, many businesses have shifted their focus to offering customers a convenient and streamlined way of purchasing their products. The BOPIS buy online pick up in-store trend has emerged as one of the most popular strategies employed by retailers looking to reach both in-store shoppers and those who prefer to shop from the comfort of their homes. 
Not only does this strategy allow businesses an opportunity to bridge the gap between eCommerce and physical stores; but it also provides customers with an enhanced level of convenience when it comes time for them to buy something they desire. 
In this article, we will discuss what BOPIS is, why you should employ it in your business model, and how you can incorporate this business strategy into daily operations.
What is BOPIS in retail?
BOPIS is an abbreviation for buy-online-pickup-in-store. As consumers become too busy to view things in-store and prefer to make purchases online, the practice of providing BOPIS has expanded. In order to interact with customers and provide a more convenient shopping experience, companies may use BOPIS to combine online and in-store experiences.
What is BOPIS and its relatives may be of interest to you as well:
BOPAC, also known as curbside pickup, is a subset of BOPIS in which buyers pick up their purchases outside the store, frequently without getting out of their car.

Buy-online-return-in-store, or BORIS.

Reserve Online, Pick Up In Store, or ROPIS. Customers may use this technique to order items for in-store pickup, but they won't have to pay for them until they have them.
What features do all of these models share? They offer a distinct method of bridging the online and offline retail experiences, allowing customers to move freely between channels.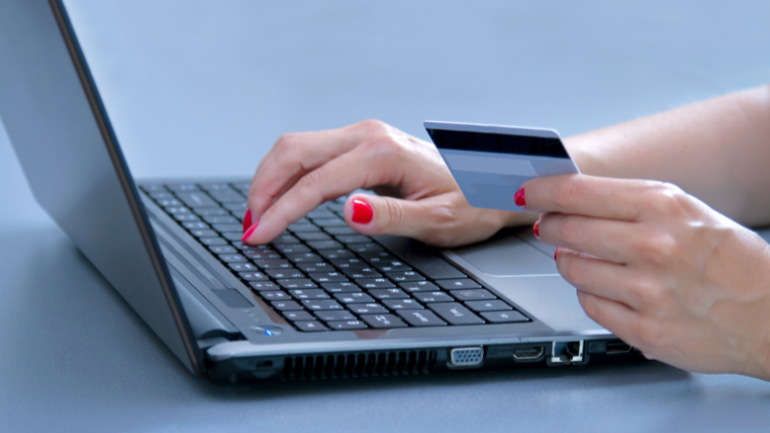 Stores employ BOPIS applications in conjunction with specific POS, or point of sale, software. Customers of physical stores may buy things online thanks to POS software. 
The purchase transfers money to the shop account and removes the item from the POS system's inventory memory. When a customer puts in an order, the business receives a notice, and personnel locate and hold the item for the buyer. 
During the Holiday season, a retailer may use the BOPIS system to promote its online services in order to cut down on customer wait times and queues. Using BOPIS, certain retail establishments can cut down on foot traffic and the requirement for additional staff.
How does BOPIS buy online pick up in-store operate?
Customers want to be able to swiftly and easily finish their purchases or make returns. BOPIS is essential to providing convenience since it makes it easy for buyers to decide which things to buy right away and which are worth waiting for. This is how the procedure goes:
1. Customers make purchases online, using the website or a mobile app
Regarding BOPIS, retailers must provide convenience by letting customers make purchases online or through mobile apps while simultaneously choosing the time and location for pick-up. With access to local inventory visibility in real-time, customers may decide the time and location for product pickup.
2. The retailer completes the online purchase
When placing an order with BOPIS buy online pick up in-store, there are two possibilities.
If the product is available in the customer's preferred nearby store, a store employee may quickly find, collect, and pack the order to hold for the buyer using an app. When it is, the employee can notify the customer via email or other means that it is available for collection. This frees up valuable time for consumers to browse the aisles while also reducing struggles to order fulfillment for store employees.
However, if the shop does not have the item in stock, the employee must order it from a different place, such as a warehouse. The shopper gets informed when it comes, and he or she may pick it up whenever it's convenient for them.
3. The buyer does order pickup
A shop employee will give over the merchandise to customers who go inside the authorized online pickup location of the store. As previously indicated, retailers are going a step further by offering curbside pickup, which allows customers to drive up to the store and pick up their orders without ever getting out of their cars.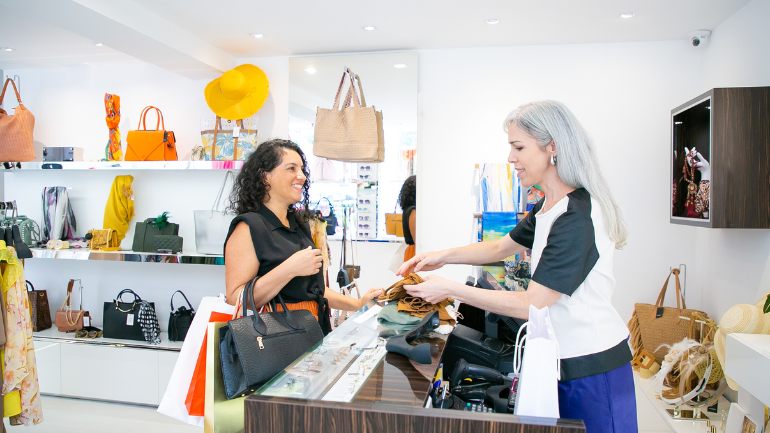 In either case, customers ought to be easily guided through the process of picking up their purchased goods, including receiving a text message, push notification or email with a receipt or QR code for the order in addition to clear and concise instructions about where their item will be waiting in the store.
BOPIS statistics
BOPIS is a hot trend and has shown to be effective with customers. Look at these statistics to see how many people are choosing the BOPIS shopping experience.
The analytics show that 59% of customers are interested in BOPIS-style buying offers.

30% of BOPIS customers used this order fulfillment method for the first time since the pandemic was announced.

64% of BOPIS customers report choosing in-store pickup more frequently than they did before the pandemic's declaration.

In 2019, 83% of respondents, as reported by Statista, made online purchases and picked them up in person. 

63% of respondents stated they would want to test the curbside pickup option of the service "buy online, pick up in store."
The benefits of BOPIS
In order to make their online storefronts and service offerings a more seamless part of their consumers' shopping experiences, brick-and-mortar merchants have been continually innovating them. 
In reality, BOPIS buy online pick up in-store services were created to allow merchants to compete with fast-fulfillment eCommerce merchants, who could deliver goods to shoppers the next day.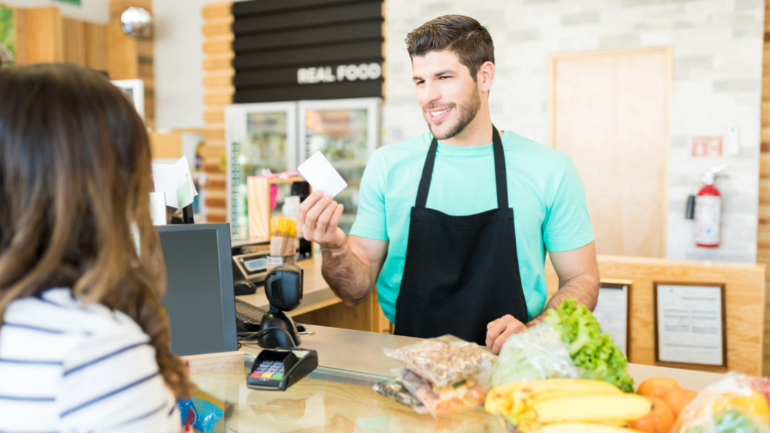 This service specifically helps brick-and-mortar stores that, because of high overhead expenses, can sometimes not offer the same free, fast delivery choices as online merchants and logistics companies.
Offering BOPIS has several advantages, one of which is same-day order fulfillment. Customers desire a buying experience that is as smooth and convenient as possible because they expect speed and convenience when they purchase online. To put it another way, internet buyers seek a buying experience that provides as near to-immediate satisfaction as feasible. BOPIS does this.
This makes BOPIS choices necessary for brick-and-mortar stores, even if these services will also influence online grocery purchasing and the future of food retail. 
Most significantly, BOPIS services assist merchants in blending the physical and digital worlds, thereby assisting merchants in delivering a more seamless purchasing experience.
Additionally, this service now offers even more benefits in light of the pandemic, such as contactless delivery, which boosts consumer and grocery shop staff safety.
Beyond the pandemic's effects, stores may gain a variety of clear advantages by utilizing buy online, pick up in-store:
Costs of last-minute shipping are lower
First, be aware that retailers spend a substantial charge due to last-mile delivery fees. This implies that transporting goods to a fulfillment center is far less expensive than transporting the same goods to a residential address. 
However, if things were sent straight to a shop for pickup, last-mile shipping expenses might be drastically decreased or completely avoided. To put it another way, in-store pickup services enable traditional brick-and-mortar stores to provide a quick, cost-effective purchasing option without suffering a financial hit.
Greater traffic in stores
There is a second significant benefit for merchants that provide BOPIS delivery services. BOPIS draws the buyer into a physical store by its very nature. 
Greater convenience may be the goal for BOPIS buy online pick up in-store, but the store's foot traffic is also greatly increased. Brick-and-mortar stores that are trying to figure out ways to get more people to walk (and shop) their aisles would greatly benefit from this.
Comprehensive Inventory Management
There are several significant ways that BOPIS is altering how merchants conduct business. Another benefit for retailers worth highlighting is that BOPIS has fundamentally changed how many shops use their inventory.
Retailers must, for instance, combine their in-store and online inventory management systems in order for BOPIS to work properly. This has affected not just how businesses complete all orders, whether they were placed online or in-store, but it has also enhanced how shoppers can locate the products they desire.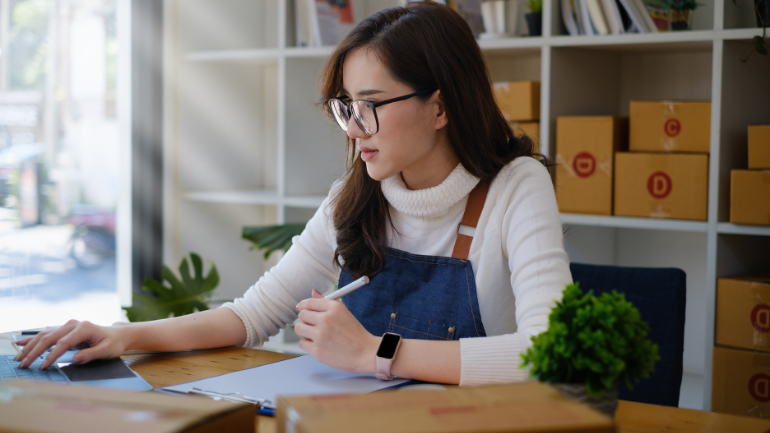 Retailers maintained two separate inventory systems before implementing BOPIS services: one for fulfillment/distribution sites and one for storefronts. While in-store sales would be satisfied with whatever merchandise was on the shop shelves, online orders would be completed through distribution centers.
These two inventory silos have merged as a result of BOPIS buy online pick up in-store. Nowadays, when you shop online at the majority of big brick-and-mortar stores, the items in their physical inventory are included. The effects of this go well beyond just making it possible for customers to pick up their purchases in-store.
The combination of these two inventory management systems has also benefitted merchants by providing them with a real-time, comprehensive picture of their whole inventory. This enables them to offer practical customer-facing services like BOPIS and increase their online sales share.
Fulfilling orders more quickly and adaptably
Speed is undoubtedly the first and most significant factor. Customers who use BOPIS can receive their items or goods considerably more quickly than if they used home delivery. This is particularly true if the product is already on the shelves of their choice or at a nearby retailer. 
Instead of waiting as many days as they would with a shop that only offers home delivery services, buyers can pick up their things within a few hours. BOPIS choices are practical since they allow customers choice in their shopping habits.
They can purchase something online, pick it up over their lunch break, or make a fast stop on their way home from work.
Secure Order Pickup
Finally, consumers will experience more peace of mind knowing that their items will be available and secure when they visit the shop. Finding solutions to ensure those customer items are safeguarded after delivery is an issue that shippers and online merchants face. 
As the popularity of online shopping has grown, so too has the number of occasions when parcels are stolen from a customer's doorstep. Due to the prevalence of this issue, many individuals are upgrading their home security systems with outside cameras to record footage of package thefts in progress.
Strategies for BOPIS in a retail setting
Talk to your customers
Consider making a public announcement or digital email outlining the change before introducing your BOPIS system to the clientele. Include the shop phone number, a link to the company website, and information about how the system operates.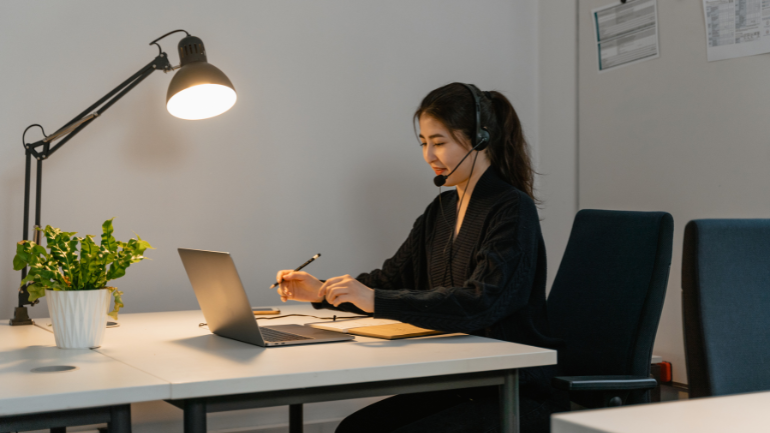 Use FAQs or a procedure fact sheet to be ready for consumer inquiries. A seamless launch of the BOPIS system may be ensured by communicating with your customers to assist clear up any misconceptions regarding the system.
Allocate a spot in the store for pick-ups
Customers can use a BOPIS kiosk or self-serve shelves to speed up the procedure. Think about setting up a section of your shop for BOPIS orders. Customers may go in and pick up their things without pausing at a register by using a self-serve shelf, which is a common option in many food service locations. 
To assist guide BOPIS consumers to the kiosk, place signs at the entrance or throughout the store. In order to assist with any service concerns, you may also assign some staff time to the BOPIS desk or kiosk.
Think about using mobile ordering
Many people use mobile phones or other gadgets to access the internet. Customers will access the BOPIS system no matter what device they're using if there is a mobile BOPIS app or a mobile-friendly eCommerce website. 
Enhancing accessibility can increase current customer loyalty and draw in new prospects. If you want a custom mobile application that users can use to purchase BOPIS, think about hiring a development company.
In conclusion,
The BOPIS buy online pick up in-store trend shows no signs of slowing down anytime soon. As a business owner, you need to be prepared to meet your customers' needs by offering this type of service. Not only does it make things more convenient for them, but it also helps boost your sales. 
If you don't already have a POS system that can accommodate BOPIS orders, now is the time to migrate. We can help you make the transition without any headaches or hassles. 
Usually, store merchants use a POS software of a certain party, which will automatically extract a CSV file daily. Next Cart is an indirect shopping cart migration tool that automatically reads data from that CSV file daily and imports it into your store. 
On the other hand, the POS itself, if the system is installed with the API, will do it via the API. Otherwise, you will get things done in the above way. Contact us today to get started.