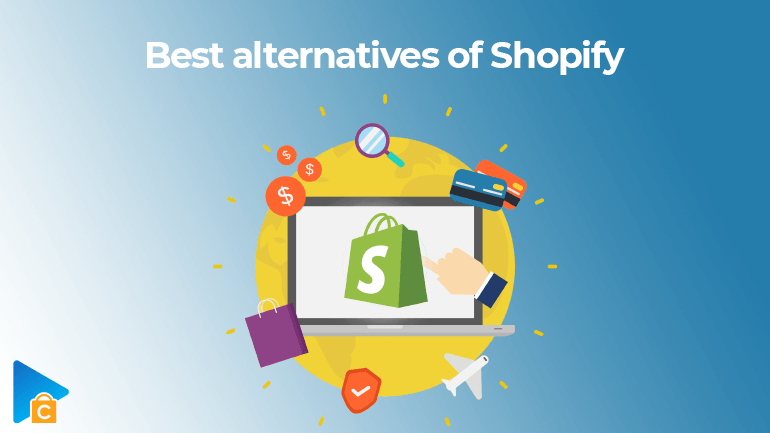 Officially established in 2004, after nearly 28 years of development, Shopify has played an important part in revolutionizing eCommerce for sellers.
Before Shopify, no eCommerce platform made it so quick and easy for beginners to build beautiful and functional online stores. However, there is one point that Shopify users often complain about the platform is the additional fees incurred to maintain your Shopify store.
So I have selected affordable alternatives of Shopify to better meet the needs of users. The development of the website building market is not the same and the competitors of Shopify are starting to offer simpler, more affordable solutions that are much better in terms of quality and convenience of use.
Shopify and Pricing Complaints
What is Shopify? Shopify is a SaaS (Software as Services) solution for eCommerce that allows you to create an online sales website with full features of shopping cart and checkout, order processing, omnichannel selling, marketing automation, all both integrated with Shopify.
As a subscription service, Shopify gives you a 14-day free trial to experience the full range of features before deciding which plan is right for you.
As of August 2021, more than 1,700,000 customers are using the platform, making Shopify the world's #1 eCommerce platform.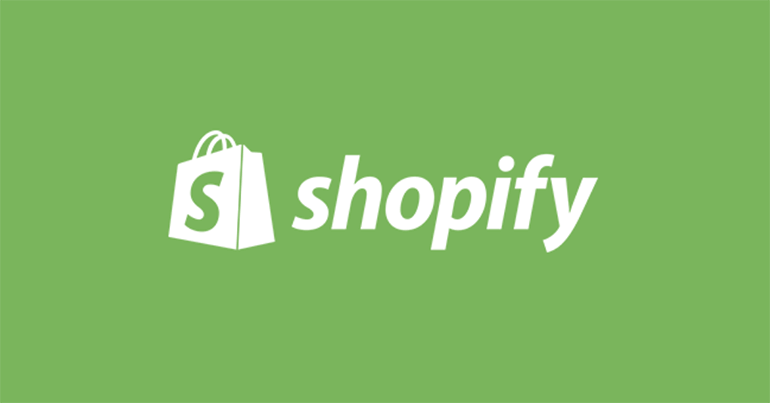 Unlike platforms like Magento or OpenCart, you need to know the website, hosting, or HTML to use it. Shopify is designed for everyone, you don't need any coding skills to get started with Shopify.
This platform is used by many small and medium-sized businesses (SMEs), as well as more than 10,000 Enterprise customers with the Shopify Plus service plan.
Shopify comes with various built-in payment services, making the customer shopping process even smoother. Shopify Payments helps you manage all your in-store transactions within the Shopify platform. For those unfamiliar with Shopify Payments, this eCommerce platform integrates with more than 100 payment gateways so users can comfortably transact in different currencies.
It sounds tempting, but payments not going through Shopify Payments will be charged 2% or more.
Besides, advanced features, as well as applications, will cost quite a bit.
For example, the Shopify Basic plan ($29/month) provides only the features you'll need to run an online store. Features important to eCommerce today like reporting, fraud analysis, gift cards, and real-time shipping rates are only available on higher-tier plans.
Many utilities will also contribute to users having a headache in balancing revenue and expenditure.
For example, the ExitOffs app costs $9.99/month and Intuit QuickBooks costs $29.99/month.
Alternatives of Shopify
1. Wix
Wix is the best alternative to Shopify. Although this platform is not created for eCommerce purposes, it still works well for the growth of small and medium-sized online stores and will give great store performance.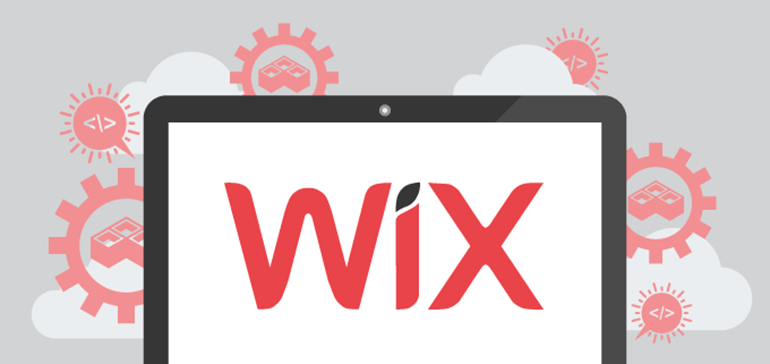 Wix has a drag-and-drop editor that makes it possible to create and customize your eCommerce website design in less time. This eCommerce platform makes the most of users who have no or little experience in building an online store.
Pros
Great design flexibility on a large scale

Integration with many third-party platforms

Many professional eCommerce templates

Secure payment option

Multi-language support
Cons
No native multi-currency payments

Limited dropshipping tools
Wix plans and pricing
Wix offers a free perpetual plan and four site plans, ranging in price from $14 to $39 per month.
However, you will need to use one of the three Business & Ecommerce options if you want to build an online store.
The Business Basics plan ($23 per month) offers very basic online selling tools, and I recommend the Business Unlimited ($27 per month) or the Business VIP plan ($49 per month). la per month) to make sure you're getting the most out of your efforts.
2. BigCommerce
Next on the list of alternatives of Shopify will be one of its biggest competitors: BigCommerce. This eCommerce platform allows you to launch websites for small, medium, and large sales-oriented businesses.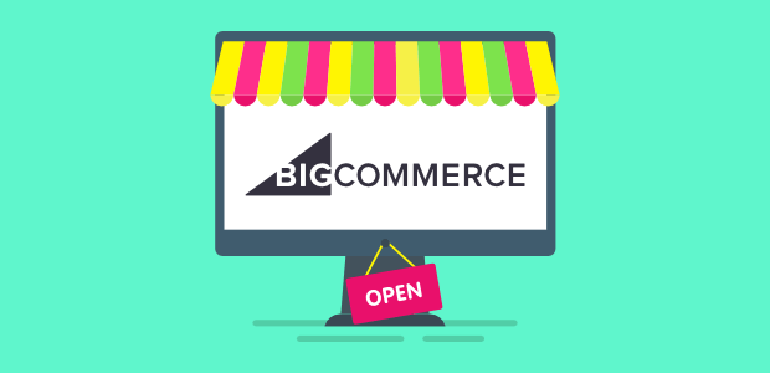 BigCommerce offers its users a set of powerful eCommerce integration options specially created to enhance the quality of web stores created with the system. You can choose and connect multiple marketing and conversion apps (Google AdWords, HubSpot, A/B testing suites like Optimizely, etc.), ERP integrations to boost your website performance (Brightpearl, NetSuite, and Microsoft Dynamics), shipping apps (ShipperHQ, Ordoro, Endicia, ShipStation and Shipping Easy), CRM apps (Salesforce, NetSuite and Zoho), APIs and accounting tools, etc.
Besides, BigCommerce also connects very well with shopping cart migration tools like Next Cart, so you can rest assured if you intend to move your store to another eCommerce platform.
Pros
Highly scalable eCommerce solutions

Supports up to 60 payment gateways with no transaction fees 

Great SEO
Cons
Not the best choice for small shops

Pretty basic free themes
BigCommerce plans and pricing
BigCommerce offers three paid plans, with prices ranging from $29.95 to $299.95 per month. All plans come with a 15-day free trial that allows you to test the platform, but there is no forever free option.
3. WooCommerce
In No.3, WooCommerce is also a worthy candidate for the alternative of Shopify.
WooCommerce is an open-source WordPress shopping cart plugin that allows you to create and manage a flawless CMS-based web store. So the platform is completely free to download and install, yet it still has a set of paid features to contribute to the efficiency of the web design process.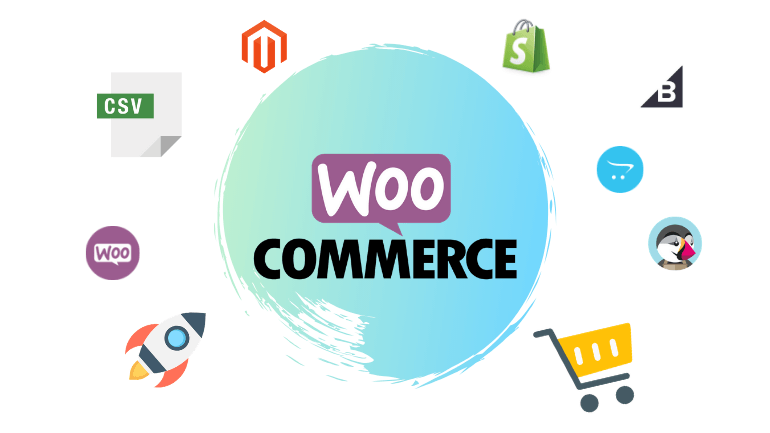 WooCommerce comes with a full set of inbuilt eCommerce features. The plugin offers a mobile-optimized design, discounts and special offers, geolocation support, the opportunity to upload and sell physical and digital products, the option to generate codes coupons, product reviews, secure and simple inventory management, convenient product organization, multiple payment options, and much more.
Pros
Great for website/store combo

Easy to integrate

The outstanding complete feature set
Cons
Very limited customer support

Not the most beginner-friendly option

Many hidden costs
WooCommerce plans and pricing
WooCommerce is 100% free. With the base plugin, you can sell online through your WordPress website, but don't expect a lot of advanced features.
Most of them are available as premium add-ons through the WooCommerce marketplace. In general, you may have to pay a one-time licensing fee, which can vary considerably.
4. Zyro
Zyro is known as one of the world's most competitively priced website builders, but it also offers a suite of eCommerce tools.
While it's not the best option for large stores, those on a tight budget will find more than enough here for a basic eCommerce site.
Getting started with Zyro's website builder is easy. First, choose a theme from their huge library of templates and choose the one that stands out to you the most. You can then customize everything from your website's images, text, and other elements, plus you can use Zyro's AI tools to create designs, content, and call buttons. call to action. Zyro can help you build and launch your online store in minutes, and still have a super-smooth interface.
One notable tool is Zyro's AI-based Marketing Bundle. These include a powerful writing tool, a logo generator, and much more.
Pros
A great option for beginners

Easy-to-use eCommerce Builder

Comes with the most advanced features
Cons 
No original email hosting

Limited blogging tools
Zyro plans and pricing
While Zyro's cheapest plan starts at just $2.47 per month, you should expect to pay at least $8.42 per month for the eCommerce plan. This allows you to list 100 products and includes most tools, including email notifications, gift cards, and coupons.
Upgrading to the eCommerce Plus plan (from $12.67 per month) unlocks abandoned cart recovery, multilingual support, product filters, and omnichannel selling. Note, however, that you'll need to pay four years in advance to access these prices.
5. Volusion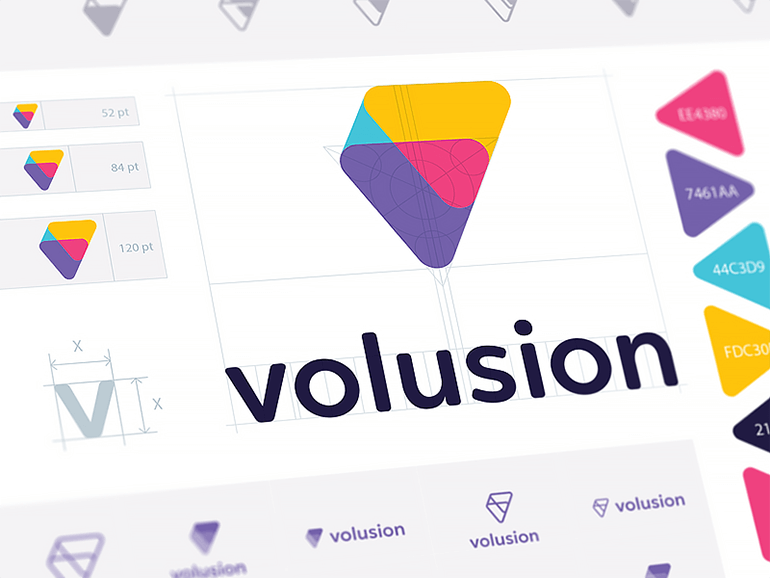 Volusion isn't as popular as the platforms reviewed above but it's still worth noting for the impressive feature set on offer. This alternative of Shopify guarantees 24/7 live customer support, reliable anti-phishing protection options, secure payment transactions, and other features that users appreciate.
Pros
Great third-party integration

Great SEO tools

All-in-one platform for eCommerce

Excellent quality eCommerce template
Cons 
Quite complicated for beginners

Limited up-sell and cross-sell instruments

Style can be average
Volusion plans and pricing
Volusion offers four standard packages, with prices ranging from $29 to $299 per year. Each successive plan unlocks more advanced tools and features, and each comes with maximum annual sales.
6. Magento
Magento is a powerful self-hosted eCommerce platform that is a big competitor to industry leaders like Shopify and BigCommerce.
It comes with almost everything you need to build a large, enterprise-grade store.
Especially, if you are someone interested in eCommerce migration, Magento is also a highly regarded platform in this regard. Magento is powered by Next Cart, one of the best shopping cart migration tools available today.
And on top of that, the open-source nature of the platform allows users to customize virtually everything including the look and feel of the website, the global design, and the underlying code.
Pros
An extremely scalable option

Top eCommerce Feature List

Self-storage for ultimate flexibility
Cons 
Requires some tech skills to use

On top of small online stores

Take a moment to get started with
Magento plans and pricing
There will be 2 options for you when deciding to use Magento:
Magento Open Source is 100% free. However, it only provides the basics, and you'll have to develop most of your site on your own.
Magento Commerce is a great option for those on a decent budget who are planning to build larger stores. Pricing is developed on a case-by-case basis, but expect to pay at least a few thousand dollars per month.
7. Shift4Shop
Shift4Shop is a platform I highly recommend in the alternatives of Shopify list. This cloud-based service (formerly 3dCart) offers a variety of eCommerce solutions for businesses of all sizes. It includes all the expected online store features, along with a remarkable array of tools.
For example, the platform's SEO tools are some of the best I've seen. This is important for those planning to drive traffic through organic search, as it will help you achieve better search engine rankings.
These days, email marketing and social media tools are amazing. Take advantage of the POS system if needed and enjoy everything the platform throws at you.
Pros
Prices are very competitive

Great SEO tools

Awesome mobile preference editor
Cons
Average store models

Customer support could be better

Platform usability is not great
Shift4Shop plans and pricing
There are three standard plans available depending on the growth of your business with prices ranging from $29 to $229 per month. But the common point of these 3 plans is that you will all have unlimited bandwidth and unlimited product support.
On top of that, there's an enterprise-grade solution for premium users, along with a complete end-to-end payment solution to help you accept payments online.
8. Weebly
Weebly is one of the cheaper alternatives to Shopify geared mainly towards small and medium businesses on the market today.
It is an all-in-one page builder and eCommerce platform. So you don't need to buy web hosting if you use Weebly. It supports many pre-built website designs, allowing you to edit with drag and drop tools.
In addition, Weebly gives you the ability to sell both digital and physical items. There are also options for you to sell service packages and receive donations.
With this alternative of Shopify, you can also use additional features such as a mobile application to manage your store, automatic email receipt if an abandoned cart, etc.
There are over 300 Weebly extensions that you can add to your website, both free and paid.
However, Weebly is not as flexible and extensible as other eCommerce platforms.
Pros
Good mix of patterns

Easy to use website editor

Analytics to help you monitor your website

Built-in SEO tool

Not suitable for international business

Limited customizations in some areas
Cons
Supporting can be expensive

Poor backup ability
Weebly plans and pricing
Weebly's Business plan costs $25/month. When you purchase this plan, you will not be subject to the 3% transaction fee Weebly charges for each order sold through their system.
Weebly also has a free version, but this version does not have eCommerce features.
9. CoreCommerce
With quite a few free responsive themes and a large number of app integrations in addition to the usual eCommerce platform features, CoreCommerce is one of the best Shopify alternatives. While not among the cheapest ($39.99/month to $199.99/month), it will be worth a try especially if you are (planning to) sell to international markets, because of the support Their multilingualism is among the highest in the industry.
CoreCommerce is considered an easy-to-use commerce platform with an intuitive interface for users to comfortably make and visualize changes to their store in real-time. It also opens up the potential of your business to the international market with its excellent multilingual support.
However, compared to Shopify, the customization features are somewhat limited on CoreCommerce. For example, you may not have a priority list according to the customer's shopping potential – an important feature that helps you determine the future business strategy of your business.
Pros
Secure sales environment with complete encryption

Daily backup

Lots of step-by-step instructions and support

Easy-to-navigate interface

No complicated tools

Generous product packages with no hidden fees
Cons
Some restrictions on what you can do for smaller packages
CoreCommerce plans and pricing
Pricing for CoreCommerce starts at $29 per month for the basic plan, or you can upgrade to Pro for $79 per month. There's an Enterprise option for $229 per month, and you get all the extras you could want with this solution, including enhanced eCommerce with 256-bit encryption for customers to enjoy. Shop with peace of mind and protect your website.
10. Squarespace
Squarespace is a special alternative of Shopify that I would recommend to you in this list. Not only targeting the corporate communication system, but this eCommerce platform also creates the opportunity to have professionals in different fields such as artists, bloggers… access to eCommerce at a very good price (about $26/month).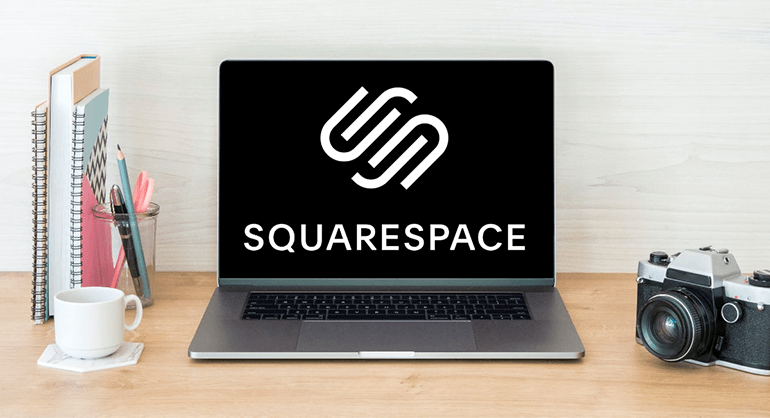 Squarespace is easy to use even though you are setting up an online store. This platform is the owner of many features that are the same. You can access the cover builder, G-Suite integration, and image Getty settings. In addition, Squarespace has a better blogging tool than you have most of the best Shopify alternatives. If you build an online plan that is reliably built with incredible content, then this could be the tool for you.
Pros
Great integration with social media tools

Templates for any industry

Great for 24/7 support
Cons
Some fee payment machines

There is no field app for open width

Limited optional payments
Squarespace plans and pricing
The amount you have to spend depends mainly on your need to use the service. Moreover, client support 24/7 is a section of the package. There's a starter package from $18 per month if you're looking for basic functionality, but prices can go up depending on the features you need. You will need at least the Commerce packages if you want to start selling online. You can also save up to 30% of your money if you accept to pay for annual service plans. There is also a modified free domain included.
Closing Thought
The alternatives of Shopify mentioned above can give you a little positive in terms of price, but in general, they still have something to make users hesitate to change.
Wix is simple and effective but not optimal when you want to grow your store professionally or internationally; WooCommerce is the solution for WordPress built-in stores while BigCommerce is best suited for growing companies.
Hopefully, the above list of eCommerce platforms will help you gain a few more insights to make the right choice for your business.
Do you know other competitors of Shopify that should appear on this list? Share with us!
Thanks for reading!