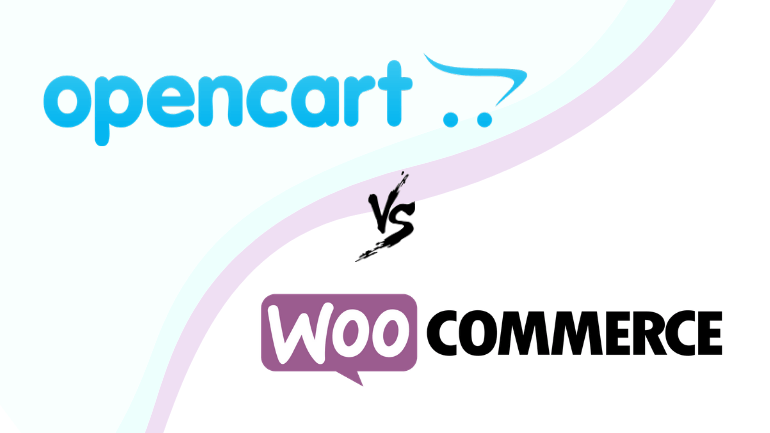 With the rise of eCommerce business, comes the rise of eCommerce platforms. There have been many topics about them on the Internet like what is OpenCart, what is WooCommerce, how much does OpenCart cost, OpenCart review, Magento vs WooCommerce 2017, Prestashop pricing, etc.
For people who are wondering about whether using OpenCart or WooCommerce to build online stores, maybe you will have your own answer after reading this post.
Now, to help you choose wisely, I will cover all critical aspects of the 2 platforms!
OpenCart vs WooCommerce – some of the same features
1. Overall score
Having gathered data from many trustworthy websites and considered a number of website factors like Main Function, Collaboration Feature, Ease of Use, Overall Impression, Help & Support, Security,…we can say that both OpenCart and WooCommerce's general score is rated around 9 to 9.5 points on 10.
That is why they are listed among the most highly-recommended eCommerce platforms.
2. User's experience
To know exactly about the experience of users, we have to research a lot of sources (Social Media: Facebook, Instagram, Google, Pinterest, etc and Customer's reviews on forums), then process and analyze thousands of users' reviews.
For this feature, we can point out that around 96% of merchants are pleased with these user-friendly platforms.
3. Language supported
At the moment, WooCommerce and OpenCart only support English. Other languages are not supported although you can set up them in some ways.
However, it is not a big problem for online entrepreneurs.
4. Store Management
OpenCart and WooCommerce support all the fundamental eCommerce processes such as inventory management, order fulfillment, sales tracking, payment processing, delivery, reporting, marketing, etc.
You can add an uncountable number of products in all categories to your online stores. Whether your products are digital or physical, you can upload them and fully adjust their features.
The good news is, both of these shopping cart software also support selling Affiliate products. In other words, they were born to provide online store capabilities for all kinds of business.
5. WooCommerce vs OpenCart cost
WooCommerce and OpenCart are basically free to use.
Nonetheless, for some advanced features, you need to pay for WooCommerce's extension.
OpenCart requires professional designers and developers to set up the website. So if you are none of them, there is a high chance that you will need to hire specialists.
Two of them are somehow almost the same in this field.
OpenCart vs WooCommerce – relevant differences
1. Framework
While OpenCart is an independent shopping cart software, WooCommerce is just a great plugin for WordPress site. 
It means that though you can start anywhere (even without a site), OpenCart may require you to set up an environment/eco-system for it (manually or with the help of other software).
But when you have your own WordPress site already, you can install WooCommerce easily from the dashboard.
If you want to build an online store with a simple support plugin on a WordPress site, you should use WooCommerce. If you want to build your store on a specific option, you should try OpenCart.
2. Design
At present, WooCommerce and OpenCart offer you with many free and paid themes. For further appearance customization, you can work with the open-source CSS code on both platforms.
However, WooCommerce's themes are available in a much wider range and are dramatically easier to use than OpenCart. 
While WooCommerce has thousands of one-click themes, OpenCart only gets hundreds of themes that may ask you mediate technical skills. As a bonus, OpenCart users can find more compatible themes in third-party sites.
Therefore, based on your ability, let's make a wise choice.
3. OpenCart vs WooCommerce – Special Features
OpenCart features list:
Limitless Categories
Limitless Products
Limitless Suppliers
Multi-Currency
Multi-Language
Product Reviews
Product Ratings
Open Source
Free Documentation
Can be templated
Automatic Image Resize
20+ Payment Gateways
8+ Shipping Methods
WooCommerce features list:
Modern and clear display
Improved experience for store owners
WordPress Content Integration
Pre-installed payment gateways
Total control of the checkout process
Set Default Currency
Geo-location Support
Automatic Taxes
Cart Behavior
Reduce Page Loading
Add/Manage Products
Product Types
Product Variables
Inventory Management
Shipping Calculations
Cart Calculator
Flexible Shipping Destinations
Shipping Prices
Restrict Sales
Multiple Shipping Methods
Custom Tax Calculations
Geo-location enabled taxes
Select Customer Address
Tax rate definition
Search Engine Optimization
Simplified Coupon System
Discount Coupons and codes
Product Reviews
Owner Verification
Reporting
Dashboard
Analyze Products and Orders
CRM/Store Management
Support/Hosting
The listed above are the most highlighted offers to users by WooCommerce and OpenCart. Hence, you must take these factors into consideration carefully before choosing your eCommerce platform.
4. Search Engine Optimization (SEO)
SEO is one of the most important factors to shop owners. Without traffic from search engines like Google, Yahoo, Bing,… your website can really become "dead"!
For basic SEO skills like edit meta titles, descriptions, tags and other keywords that help search engines to attract users to your site, most platforms including OpenCart and WooCommerce will support that. 
Nevertheless, WooCommerce can benefit from a large number of "SEO-help" plugins and tools on WordPress such as Yoast SEO, while OpenCart users need to be much more tech-savvy. 
Therefore, in my opinion, WooCommerce is more recommended than OpenCart for most shop owners.
5. Ease of Use
Though there are a few things to learn, WooCommerce is still considered to be simple software for even newbies. Most actions can be done through the WordPress Admin Dashboard.
Theoretically, you can do anything with Opencart as a separate open-source platform. In fact, if you do not master IT, you might need the help of website development services to have some of your job done.
6. The community of WooCommerce and OpenCart
Sometimes, you can have your answers from other sources. But help and advice from their official communities should be carefully considered.
The OpenCart's forum is a small community in comparison with WooCommerce's one.
If you have any questions about WooCommerce, there are always a huge number of people who are willing to answer. 
Unfortunately, in most of OpenCart's cases, you are more likely to be in need of paying for your solution!
Final Thoughts
WooCommerce is an ideal choice for businesses and people who want to build their own online stores easily, whether building it from scratch or using their existing WordPress website or blog.
Meanwhile, OpenCart is a good option for small to medium-sized businesses and freelancers who are tech-savvy operators looking for ultimate control or PHP programmers (or you may hire them)!