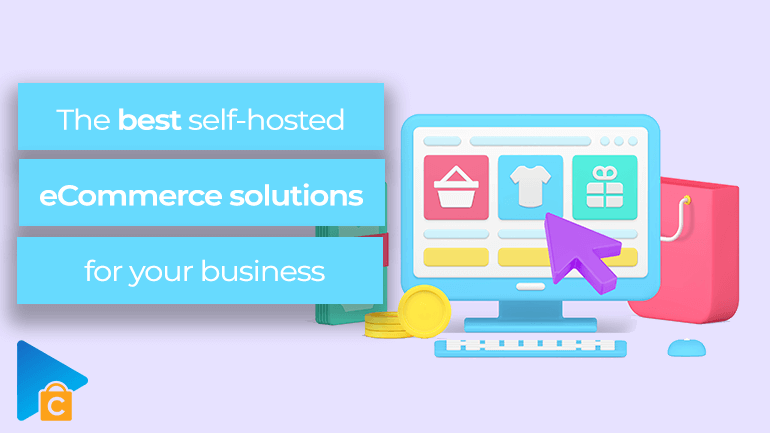 When you are a business owner and have decided to start an online business, one of the most important things you need to decide on is the eCommerce platform you will begin your online store. Let's discover in this article today self-hosted eCommerce solutions, whether they are a good choice for your business's needs, and which hosted platforms you should consider.
Every business has a story behind it, and the meaning of eCommerce is that almost everybody can find the best business solution and platform for themselves. Every merchant has their preferences on the software to set up their online store.
To choose the right platform, you need to take a step back and get to know the fundamental differences between the hosted and self-hosted models. To be honest, though this is a significant element, the choice lies in your preferences, like pizza or hamburger and vanilla or chocolate. Your online store will be eventually created, but its capabilities will vary.
To save your time and help you get the right choice, we created this blog post for you. You will read below the basic differences between hosted and self-hosted platforms, and the most well-known self-hosted eCommerce solutions.
Hosted vs Self-hosted eCommerce Platforms
Hosted – SaaS
SaaS (Software as a Service) platform is a software licensing and delivery model in which third-party providers create and manage key functions such as eCommerce systems, CRM, or Content Management, and make them available for website owners to use with an ongoing fee.
Generally speaking, it is like renting a house; website owners pay a fee to have the capability to use the platform. At the same time, hosted platform providers are responsible for securing, maintaining, and hosting the platform on their own service. In other words, the ability of users to edit or change the hosted website's code is limited.
SaaS has its own promise and appeal because we normally prefer those types of products and services in our daily life, right? In case you're running an eCommerce business, there is quite a lot on your plate. 
With a hosted solution, there is no need to endure the blame game between the developers and an eCommerce hosting company. Or you will not have to worry about how and when to get the latest security update, or even whether it breaks something or not.
The simplicity of hosted eCommerce solutions helps merchants focus on growing their business and makes them interesting to many folks. One of the most popular hosted eCommerce solutions is Shopify.
Self-hosted – Open-source
Self-hosted or Open-source software allows its users to view, change, and distribute its source code according to their own purpose. This means that the self-hosted website owners will take charge of installing the system on their own server, configuring the hosting, managing all the technology, security, updates, and general running of the site.
The main advantage of self-hosted eCommerce platforms is that website owners have full access to the software's source code. In case there's additional functionality that you need, you or your agency can build it specifically for your business. 
Also, large development communities can be built around the platform that you can leverage. That's why self-hosted eCommerce solutions are known for their customizability and flexibility.
Self-hosted platforms are powerful and customizable but also so complex that certified developers are needed to handle changes. However, self-hosted software is often developed collaboratively with communities built around development related to individual platforms.
Self-hosted eCommerce solutions sound like something that deletes the challenges and restrictions of SaaS. Well, you can certainly accomplish more with a self-hosted platform, but it can sometimes be hit and miss to choose a good platform and, more importantly, good partners to work with.
Read more:
Which is Better for You?
You've seen the main differences between the two kinds of eCommerce platforms. It's time to make your decision on which one is best for your business?
Well, it depends whether you're looking for a platform with ease and a quick setup or an option with more technical challenges. 
Hosted eCommerce platforms are designed for those businesses who want to get started rapidly and effortlessly to transfer to their new site. Also, they're a perfect option for businesses that want to manage their inventory accurately and with minimal effort required. The price point of all this usually comes at a fair rate at the beginning. But you can find it hard to cope with growth and switching suppliers.
Meanwhile, self-hosted eCommerce solutions are usually more suited to more technical business owners and entrepreneurs. If you love getting into the nitty-gritty and have a technical nouse, then self-hosted sites are an ideal choice for you. 
The flexibility is definitely one of the main attractions to opting for a self-hosted one. You can create your own framework, so you have the flexibility to design your store the way you'd like it to be. However, the added design work may take your site a little longer to get up and running.
Advantages and Disadvantages of Self-hosted eCommerce Platforms?
Here are the collections of advantages and disadvantages when using self-hosted eCommerce solutions.
Advantages
Self-hosted eCommerce platforms bring many benefits to businesses, including:
Offer more control than hosted platforms can do. It's basically your server and framework that you're building, you have much more control and flexibility of what appears in your store. The ability of customization is not limited, so you can include anything you like on your site.

Extra features at your discretion. It is easy to download additional plugins and extensions when you need more features.

Set up anywhere you like. You are free to set up your server and platform wherever you want. You're not attached to any centralized store, so you will have no problem coping with growth and increased demand.

Switching platforms

is more simple. The platforms are often low cost, so when you need to have outgrown another supplier, you can do so with a much lower fee and more easily than hosted platforms.
Disadvantages
The main disadvantages of using self-hosted eCommerce solutions that you should consider are:
It is harder to set up self-hosted platforms than hosted ones. While hosted platforms are a rapid and effortless way of getting started, self-hosted ones need you to go through various processes to complete. The processes range from sourcing a hosting provider, selecting an appropriate eCommerce platform, and setting up an installation.

No expert support. If there are troubles with your platform, you're left to solve the issues on your own. Meanwhile, hosted sites tap you into expert knowledge who will back you back and run as soon as possible.

Based on your host provider, costs can start to rise up.
How do Self-hosted Platforms Save You?
Self-hosted eCommerce solutions offer a variety of features and complexity. Before deciding to use a platform, you seriously consider your web developer skills and the budget to pay for extra support and help. However, no matter what the price point is, a self-hosted platform with an active developer community gets the benefit of a global community of people working to enhance the software.
At the same time, the freemium plans usually have a dedicated team of full-time web developers and support. If you need help with a new bug in the code, you might find it difficult when you aren't using a freemium platform with the option of paid technical help.
Regardless of your budget, there is a perfect solution for your eCommerce site. Just try to keep looking until you find the right collection of front and backend UX, features, loading speed, and scalability.
Recommended Self-Hosted eCommerce Solutions
WooCommerce
WooCommerce is considered one of the most popular and widely-used self-hosted eCommerce platforms. It is highly customizable and very user-friendly. In addition, it has a dedicated customer support team at its disposal. The built-in eCommerce website builder makes it very easy to create an online store.
WooCommerce is ideal for those who want to have a fully customizable online store. When you are online store owners with WooCommerce, you have complete control over your entire site. It's also very easy to manage and customize the site to suit your business needs according to what kind of products you sell.
Moreover, WooCommerce is a highly secure platform where you can customize your store to precise dimensions. Also, you can easily delete unnecessary products from your online store. This means that redundant products are not struggling on your eCommerce site.
Let's see the key reasons why you should use WooCommerce to build an online store:
Offer a built-in eCommerce website builder

Come with a massive base of users that can help solve your problems

Be fully customizable to suit your needs

Well work along with side WordPress
ZenCart
Zen Cart is a self-hosted eCommerce platform for the web-savvy or for those with a developer. The based-PHP/MySQL software is fully customizable and completely free to download.
Zen Cart is self-hosted and community-focused shopping cart software that relies heavily on the user's tech expertise. So those who don't have the patience or know-how may encounter difficulties and frustrations while using the platform. The platform's support consists mostly of self-help options, with a robust and active user base in the user forum.
Although Zen Cart is far from the most intuitive platform, some merchants revel in the complete customizability that the self-hosted software provides. If you belong to this group of users, keep reading for a full Zen Cart review.
Advantages of Zen Cart:
Free of cost: Zen Cart is free to download and use.

Customizability: Developers can change what aspects of the software they want. You can hire a web developer to do that work, or you can download available modules made by other developers.

Community: The Zen Cart community has been around for more than ten years and is still getting larger. You can take a lot of advantages from an active forum and current modules.

International features: Zen Cart has multicurrency and multilingual features that allow merchants to sell internationally. 
What to remember about Zen Cart is that it never makes a claim to be easy, but the self-hosted platform provides the necessary tools alongside developer expertise. There are no red flags on users' Zen Cart reviews and everything is consistent with what Zen Cart claims. That's why Zen Cart earns an excellent rating in this category.
PrestaShop
PrestaShop is well known as a self-hosted platform with its simplicity. With great features, and it's completely free to use, it is a perfect choice for the up-and-coming entrepreneur. It's also easy to install and provides live chat support.
PrestaShop is a good choice for those who are just getting started. Compared to some of the more advanced eCommerce platforms out there, it doesn't have many features. If you want a simple online store that can be up and running in no time at all, Prestashop is for you.
It's surprisingly straightforward to use PrestaShop. You can complete setting up an online store in a couple of hours. In addition, It's quite affordable and completely secure. The best thing about this platform is its shopping cart that is completely customizable to any of your needs.
Go to look at the top reasons why you should consider using PrestaShop:
Provide a built-in shopping cart that is easy to customize to your needs

Come with excellent customer support

Be very easy to install and get up and running in no time at all

Be so simple that the novice online store owner can use

No require much configuration and customization
Find out more about the shopping cart migration tool to move your website to Prestashop.
Magento
Magento is another user-friendly and widely used self-hosted eCommerce platform, which is highly customizable and can be installed with ease in minutes. As one of the most expensive eCommerce platforms out there, you'll have to pay for the privilege to use Magento.
What makes Magento so popular in the eCommerce business is that it's built with security in mind. In addition, it has a super powerful search engine and helpful marketing tools that Magento offers.
It is extremely costly and has a steep learning curve. Magento also has a high barrier to entry when it's not easy to create an eCommerce store on this platform. However, Magento is great for those who want a fast and secure eCommerce platform.
The top reasons why Magento is a good self-hosted platform:
Very secure software that you can easily customize every aspect of your website

Provide a very powerful search engine

Own a lot of effective marketing tools to promote your eCommerce site's traffic 

Offer an excellent customer support team at its disposal

Have a full SEO and admin interface
OpenCart
You might have heard this is a little outdated platform at first. But there are many features and benefits that make it worth looking at when you are building your eCommerce store. OpenCart is fast, secure, and very affordable.
As an eCommerce platform written in PHP, OpenCart is more secure. It also offers a variety of features that will make managing your online store a breeze. On top of all of this, it has a great forum where you can get your questions answered by experienced users.
OpenCart gives you complete control over every aspect of your online store with ease and inexpensive costs. The only downside according to some reviews is that it can be a little slow. A significant factor in how fast OpenCart is your host. So, with that in mind, if you want to use OpenCart, it is better to make sure only to install it on a top-notch host.
The collections of OpenCart's advantages:
Come with an excellent support team in their strong community forum

Be very easy to install and get up and running in no time at all

It's a perfect choice for a small or medium-sized business

It can help you build attractive eCommerce store designs 

Easy to make changes in your store as needed

No monthly fees

User-friendly and very easy to learn and manage
Ecwid
Ecwid is essentially called "eCommerce widgets". As you can see from its name, Ecwid is not a distinctive eCommerce platform. Instead, you can integrate this shopping cart with any site to transform it into a fully-fledged online store. However, as you might have known already, you need to have some lines of code to do that.
Ecwid offers three paid packages and a free option that comes with decent eCommerce capabilities. Besides unlimited bandwidth, when using the free Ecwid plan, you can take advantage of a mobile responsive design, two product categories with the support for 10 items.
Sadly, it is not easy for you to be able to sell digital products at that level. Plus, you will be limited to access online store functionalities to a one-page eCommerce website. The better way to avoid that situation and get a more favorable selling condition, of course, is subscribing to one of the premium plans, which starts at $15 per month.
Benefits you can get from Ecwid:
With Ecwid, you can transform any site into an eCommerce website.

Its basic online store functionalities are totally enough for startups and small businesses.

The entire shopping cart software is automatically optimized for mobile.

You can use Ecwid to sell concurrently on multiple websites.

You can start to use Ecwid without any charge for transaction fees.
Bagisto
Bagisto is one of the interesting self-hosted eCommerce solutions built on top of Laravel. It has a clean user experience and offers a lot of options baked right in without any extensions needed. Of course, if you want to extend the functionality of your site, you can discover its extension marketplace.
There is a demo experience through their official website in case you want to see what it offers in advance before making the decision. The user experience of the admin panel and the front-end is really great as well. It is hard to find any other options by which you can easily change the design or apply a new theme. So, it is advised to look around carefully in their demo instance to see if it well fits your requirements. Then, you may head to their GitHub page and refer to the official documentation before getting started.
Key benefits of using Bagisto self-hosted platform:
Bagisto provides a Multi-warehouse Inventory management system in its core features.

Bagisto integrates with most popular payment gateways like PayPal by default and different extensions, including Stripe, Authorize, CashU, Instamojo, or Razorpay for transaction processes, authorizing the payment between merchants and customers.

Users can easily configure Multiple Website Storefront with a common admin panel.

Self-hosted PWA to provide native mobile app-like functionality.

Bagisto comes with a dashboard to help track the store's statistics of sales and revenue.
nopCommerce
This self-hosted platform has been downloaded more than 3,000,000 times. Its flexible architecture makes it easy to develop custom functionality and follow your business requirements. If you don't have much technical knowledge, there is a pre-installed version for you to get on well first.
nopCommerce has powerful sales and marketing tools for both B2B and B2C businesses, such as multi-store or multi-vendor out-of-the-box. The platform is absolutely free of charge, hence a $250 white-label fee is to remove the "Powered by nopCommerce" link from the footer of the site.
The top reasons why you should consider using nopCommerce include its affordability and security, integrated eCommerce products, and reliable customer support service. Let's go into the specifics:
Affordable and Secure
nopCommerce is a free self-hosted solution that users can take advantage of to build their business. It is fast and easy to get started with and scale your product seamlessly to support your visitors and products. In addition, nopCommerce is safe and secure, thus only one security patch has been released since it was launched in 2008.
Integrated eCommerce Product
When it comes to the effectiveness of its tools and features, nopCommerce's cost can work just like the leading self-hosted eCommerce solutions. It provides a wide range of configurable options to answer the needs of online merchants and is customizable for specific business requirements. 
Moreover, you can integrate nopCommerce with marketing automation platforms, shipping software, and payment solutions. Plus, you can access free connectors to leading solution providers.
Reliable Customer Support
As an open-source solution, nopCommerce acknowledges input from developers across the globe. There are over 35 versions of this product from its vendors. The nopCommerce team carefully considers suggestions and trends from the community before they come to the latest version. The nopCommerce team ensures each version is client-oriented, and only the most stable technologies are chosen and utilized in the development process.
Zeuscart
The platform Zeuscart is designed to serve small and medium-scale store operators with their typical needs including inventory management, category management, attribute-driven product catalog, SEO-friendly URLs, in-built CMS, Gift Cards, Discounts, Tier-Price, Integrated payment gateways, Newsletter, E-Mail templates, etc.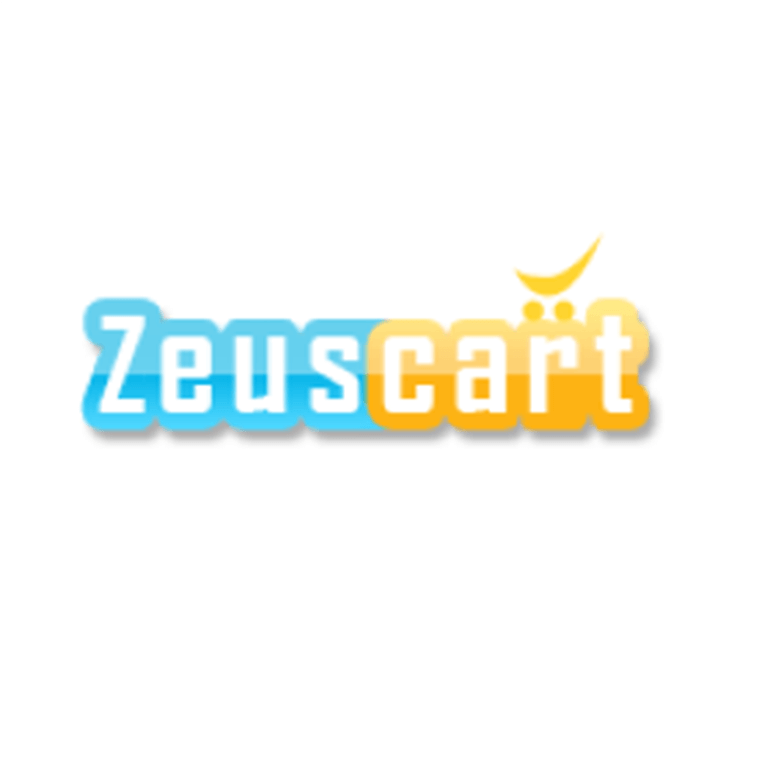 Zeuscart is a complete feature-rich shopping cart software that is great for beginners and experts alike. ZeusCart offers eCommerce, online shopping cart, online business, estore, eBusiness, and eRetail consulting services for different objects, ranging from beginners, intermediate to well-launched Internet store operators or online merchants, worldwide.
You can add an unlimited number of categories and subcategories to list the products. With selling physical products, Zeuscart includes full support for shipping management and any type of downloadable file, such as software, music, or movies.
Marketing friendly feature of this platform accommodates bundling arrangements, discounts, volume discounts, gift card,s and coupons. The keyword tool is a powerful and easy way to find popular keywords to use on a particular page. With this tool, you can find words or phrases that are most related to the entered keywords. Meanwhile, it is another simple way to use the Meta Tags tool to build and generate titles and meta tags for a given page.
Simple Checkout allows store owners to create buy now buttons and accept online internet and eCommerce payments through the shopping cart's order management system.
Drupal
Drupal provides the CMS version of almost unlimited power for users. The high bandwidth and an extensive community of builders make Drupal often the rational self-hosted eCommerce platform choice.
Small businesses or freelancers might find Drupal a bit unnecessarily overwhelming. But for brands that experience high volumes of traffic or need to customize down to a detailed level will find Drupal significantly beneficial.
It offers a high rate of security and a near-unprecedented ability to scale. The backend side will not scare you away because Drupal has a variety of flexibility, growth, protection, and functionality to offer.
Drupal's outstanding features:
Ease of editing and authoring. Drupal software developers have tried to create an intuitive platform to install. That's why the sections are clearly spelled out, and it is a no-brainer to type right in them.

Security. Drupal CMS team takes security very seriously. Its sites are tightly controlled by the latest updates that are regularly installed. Coders have legendary rapid-response times that allow them to address any patches as problems pop up.

Reliability and uptime. Considered as one of the best CMS software products, Drupal becomes the ideal choice for most popular content management systems globally.

Drag and drop builder. After the stage of setting up, it gets easier to use Drupal. Building your content gets similar to stacking blocks to create a page.

Device optimization. A big difference can be seen between how a site is viewed on desktop and on mobile. If you forget to optimize your website for mobile, Google will rank it lower. Then Drupal can help you with this.

Additional modules. Drupal prides itself on customization with add-on options. Over 16,000 modules from Drupal allow you to build the type of content management you actually need.
CubeCart
CubeCart is one of the solid self-hosted eCommerce solutions that is equipped with all the essential tools for people in their online selling ventures and more. This platform is ideal for small and mid-size businesses. But it is also for individuals who are looking for an effective but cheap eCommerce solution because CubeCart is rich in features and is completely free.
The primary advantages of CubeCart are the zero-cost pricing scheme, vital extensive features for online selling, user-friendly interface and operation, and customizable themes and extensions. Here are more details for these features:
Free
The price is one of the highlights of CubeCart as it's completely free. There are no initial or monthly payments, and no other kind of fee. This factor makes it a perfect eCommerce platform for startup businesses and freelancers as well as SMBs.
Rich in Feature
The system is free, but it is not developed sloppily. CubeCart is filled to the brim and it has all the essential features necessary for their online selling needs.
User-friendly
The CubeCart system's interface is intuitive, so it can easily be understood and used. Users won't have any trouble with unfamiliar options to operate the system.
Customizable
CubeCart's themes and extensions can be customized to cope with users' business needs and preferences. Because of this, web owners can give their customers a more personalized and branded shopping experience.
Conclusion,
Choosing the best eCommerce platform for your store is much easier than you think. Setting up an eCommerce website doesn't have to be a struggling task at all. All of these self-hosted eCommerce solutions are entirely free to download and set up. They can be used by anyone who has basic web development skills.
Then, don't forget that hosting, design, and security are all your responsibility when choosing a self-hosted eCommerce platform to build your online store. That means if something goes wrong, you may need to hire someone to fix it. It also means that when the host of your website goes down, so does your store. When you use a hosted platform such as Shopify, there are people constantly checking to ensure everything runs smoothly, and all their customer's stores are online.
Choosing the best eCommerce platform for you is about identifying your needs and the software that meets those needs. If you intend to sell a variety of different products, you should look at a self-hosted eCommerce platform like WooCommerce.
Learn more about eCommerce migration that is moving your website to a more suitable platform here.