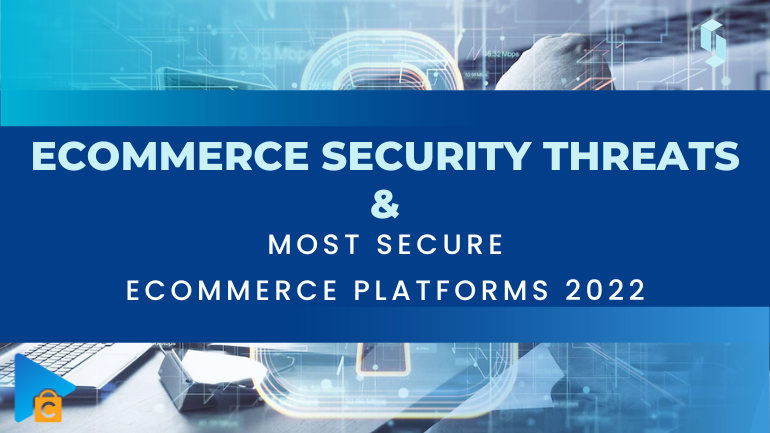 Are you an eCommerce business owner? If so, it's important to be aware of the various security threats out there and know how to protect your business from them. In this blog post, we'll discuss some of the most common eCommerce security threats and provide detailed solutions for how to address them. So whether you are just starting in eCommerce or you have been doing it for a while, make sure to read on for some valuable information.
Top E-commerce Security Threats
Financial frauds
There are various types of e-commerce fraud, but some of the most common include credit card fraud, fake return, and refund fraud. 
Credit card fraud occurs when someone uses stolen credit card data to make a purchase. They might use the card to buy products or services or by using the card to make a payment on an existing account. 
Fake return and refund fraud occur when someone files a false request for a return or refund. This type of fraud can be difficult to detect, as it often involves using multiple shipping and billing addresses.
Click Hijacking
Click hijacking is one of the serious eCommerce security threats to online businesses. It occurs when cybercriminals set up a call-to-action that appears legitimate but is a harmful link in disguise. When unsuspecting users click on the link, they unintentionally download malware or have their data stolen or their personal information exposed. 
Click hijacking can also occur when cybercriminals imitate a retail company and offer special discounts or other enticing offers. This can lead to customer trust and retention issues for the company.
Malicious scrapers
Malicious scrapers scan websites and collect data to disrupt the business of the site they are scraping. They often look for specific pricing, product, and inventory information that they can use to duplicate product pages on another site. This can allow them to lower prices and steal customers from the businesses they are scraping. In some cases, they may even charge real customers for orders they have no intention of fulfilling.
False Representation
Bots and malicious users can easily modify digital information, hide their identity and geolocation, and changing customer demographics. As a result, it is difficult for businesses to identify false representations and take appropriate action. False representation can also make it difficult for customers to trust businesses and make informed decisions about purchases.
Account Takeovers
When a bot or malicious user hacks into a legitimate user's account, these eCommerce security threats are called an account takeover. This can happen on social media platforms, email providers, and even banking accounts. Many eCommerce sites allow returning customers to log into an account they've created, but if a malicious user hacks into that account, they could make unauthorized purchases. 
Personal data often lives in these accounts, so the hacker could also access sensitive information like addresses and phone numbers. In some cases, account takeovers can result in financial losses if the hacker runs up charges on the account.
General Bot Traffic
eCommerce bots are designed to crawl eCommerce websites and collect data or content. However, some bots collect customer emails and spam them with messages. This spam can drain budgets and optimize campaigns toward illegitimate traffic. 
Additionally, bots can create ghost accounts on eCommerce sites. These ghost accounts click on advertisements, which drains budgets and optimizes campaigns toward illegitimate traffic.
Backdoor
Backdoors are also often used for legit purposes such as checking the version or license of the software. But it is often misused for irregular intentions.
While developing their websites, some users install nulled themes and extensions that are cracked versions of paid software instead of buying copyrighted ones. Meanwhile, these extensions tend to contain malicious codes (backdoor) that allow hackers to steal the websites' information and even take control of the website.
Potential eCommerce security solutions
What is eCommerce security? eCommerce security is the process of protecting electronic commerce transactions from unauthorized access and fraud. eCommerce security measures can include data encryption, firewalls, and password protection. Let's go into more solutions for eCommerce security issues:
Using copyrighted software and trustful web developers
It is better to hire reputable programmers or web developers instead of an unknown freelancer to develop your websites. Then, you can avoid the chance that your websites might get infected with malicious code without even knowing. Nulled themes and modules also have the same risk, so you should avoid using them as much as possible.
HTTPS and SSL certificates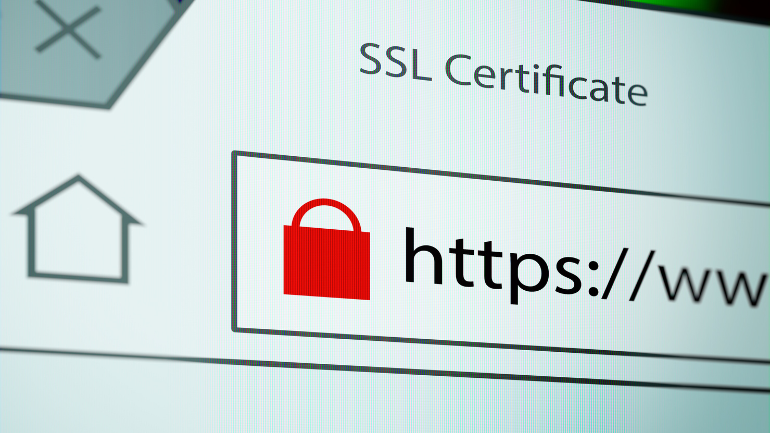 HTTPS and SSL certificates are essential for securing data transfer between the servers and the users' devices. This ensures that all information passed between the two is kept safe and secure, preventing any interception. In addition, SSL certificates also help to boost website rankings on Google search pages. This is because Google refers to websites that offer a higher level of security.
Anti-malware and Anti-virus software
This software helps to detect, remove, and prevent infectious software (malware) infections including worms, viruses, and Trojans. By keeping these viruses at bay, businesses can provide their customers with the peace of mind that their information is safe. By investing in the right tools and technologies, businesses can ensure that their customer data is protected from theft and fraud.
Securing the Admin Panel and Server
You should ensure that the admin panel and server are properly secured to protect your website from dangerous eCommerce security threats. This means using complex passwords and changing them frequently. Additionally, it is important to restrict user access and define user roles to make sure that every user can only perform up to their role on the admin panel. Finally, it is also important to set up notifications whenever a foreign IP tries to access the panel. 
Securing Payment Gateway
You should not store clients' credit card information in your database. Instead, it had better use a third-party service to handle payment transactions so that your customers' personal and financial data can have more security.
You can offer a secure checkout process by using an SSL certificate and ensuring that all page URLs are HTTPS. This will help to protect your customers' information from being intercepted by hackers.
Deploying Firewall
A firewall is a security solution deployed to keep away fishy networks, XSS, SQL injection, and other cyber-attacks. It was earlier used to regulate traffic and passage of only trusted traffic. 
But, with the increase in eCommerce sites and their popularity, the firewall has become an essential tool for security threats for eCommerce. They are now programmed to detect and block harmful packets before they even reach the server. This protects your site from vulnerabilities and keeps your data safe. 
Educating Your Staff and Clients
In order to ensure that your site is protected, it is important to educate both your staff and your clients about the latest knowledge in handling user data and engaging with websites safely and securely. 
Provide clear guidelines for employees about what information they are allowed to access and how they should handle it. When new staff members are hired, be sure to expunge former employees' details and revoke all their access to your systems. 
For customers, provide clear instructions on how to create strong passwords and how to spot phishing scams. Urge them to never share their login credentials with anyone.
Top eCommerce platforms with the best security solutions
Shopify
Regarding security, Shopify is PCI DSS (Payment Card Industry Data Security Standard) compliant. This means that they adhere to the highest server compliance standards when processing credit card payments. In terms of customer data, Shopify has a number of measures in place to secure this data. For example, they limit login attempts and ensure that app developers only have access to the data they need to run the apps. This helps to avoid data getting leaked. 
BigCommerce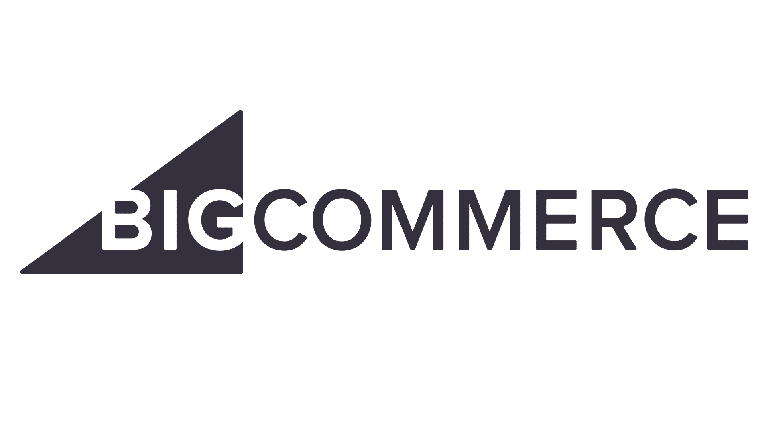 This platform provides uncompromising security for customers. The platform is ISO/IEC 27001:2013 & PCI DSS 3.2, Level 1 certified. It has implemented multiple security layers like firewalls, file integrity scanners, and intrusion detection. 
A team of dedicated security experts is constantly monitoring the systems for potential threats. In addition, it offers a 100% uptime guarantee so that you can rest assured that your store is always up and running, and you can focus on running your business without having to worry about security.
Magento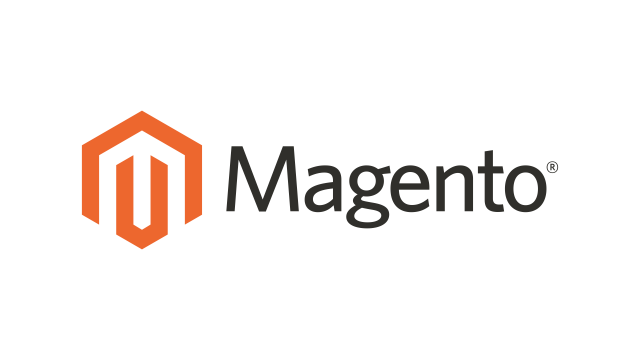 Magento is considered the most secure open-source eCommerce platform. Although it is open-source, it is rarely under attack and is still secure enough thanks to its complex structure. 
The best security features of Magento are its regular updates and its new security scan tool. The updates help keep sites more secure by monitoring them for known security risks, malware, and unauthorized access. The new security scan tool helps to identify potential security risks and helps to prevent them from becoming a problem.
WooCommerce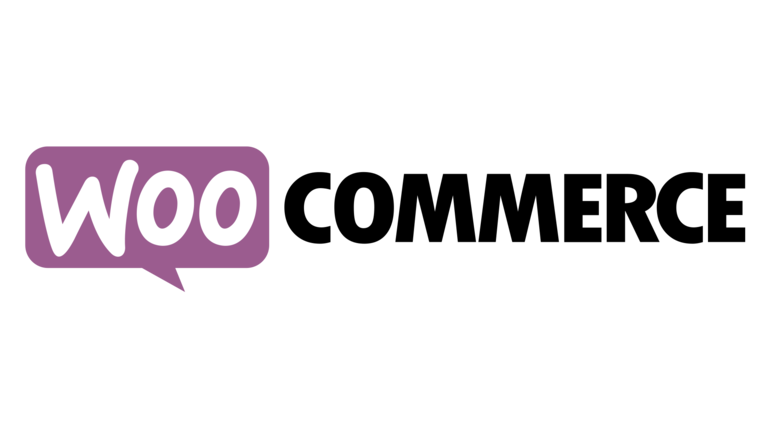 Woocommerce is a popular eCommerce plugin that enables businesses to sell online. While the platform is convenient and easy to use, it is important to understand that it is not inherently secure.
However, WooCommerce does not provide any security features itself, so it is up to the business owner to ensure that their site is protected. We can take some steps to secure a WooCommerce site, including setting strong passwords, installing security plugins, and using a secure hosting provider.
To migrate your store to WooCommerce, equipping yourselves with important information and a helpful shopping cart migration tool is vital.
Shift4Shop
Shift4shop is a powerful and secure eCommerce platform that helps businesses to sell online. The Shift4shop team commits to providing the utmost security for their customers. To achieve this, they have implemented multiple layers of security, including both OWASP resources and practices, as well as the SWAT Checklist. They have also tested the platform against multiple sets of standards, including PCI DSS and ISO 27001. 
As a result, Shift4shop can provide a high level of security for its customers. In addition to its commitment to security, Shift4shop also complies with privacy and accessibility laws, making it a platform that businesses of all types can be used.
To wrap up,
eCommerce platforms constantly update their security features to protect your data and customers. However, a few common eCommerce security threats can put your eCommerce business at risk. We have detailed these threats and how to protect yourself from them below. 2022 is the year of online security, so make sure your eCommerce platform is ready for it!