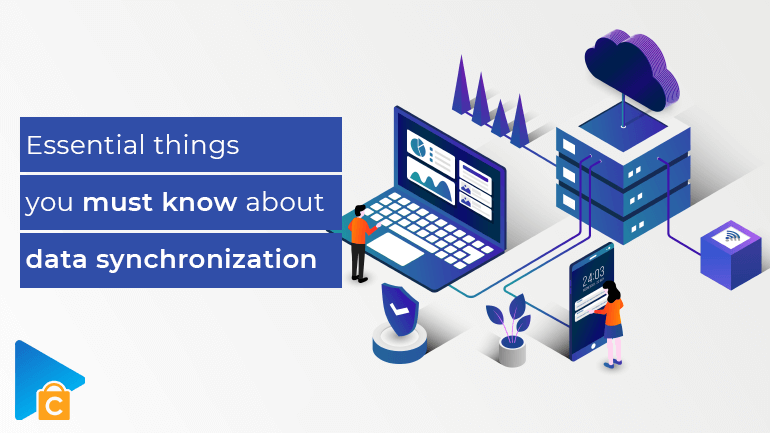 What is data sync? Data sync or data synchronization is the process of creating consistency in data of a source to target storage automatically. This process ensures the continuous harmonization of the data over time. Once synced data leaves a system or storage entity, it does not fall out of harmony with its source, thereby creating inconsistency in the data record.
The most important purpose of an application is to modify and update data. Meanwhile, when data is modified in an application, it is also essential to ensure those changes are communicated back to other systems using that data. That's why data synchronization is a solution for creating harmony and consistency among all systems with access to data. 
Every online business will have certain needs for the synchronization of its data. Moreover, data synchronization is a growing business concern due to the increase in mobile device use. This requires data synchronization of personal users through email or any operational data they use. 
Without a doubt, data synchronization will prevent data conflicts among different sources. As a result, there will be no errors and low-quality, low-trust data. Additionally, synchronized and trustworthy data is essential for eCommerce businesses to ensure security, compliance, and a wide variety of operational functions. Organizations with high-quality data are more likely to get higher performance, reputation, and cost-efficiency.
Who Needs to Use Data Synchronization?
For Merchants Who Own Two Online Stores at the Same Time
To reach out to more potential customers, online businessmen use a variety of resources and channels to sell goods. They can work from standard online stores to marketplaces, advertising platforms to price comparison websites, etc.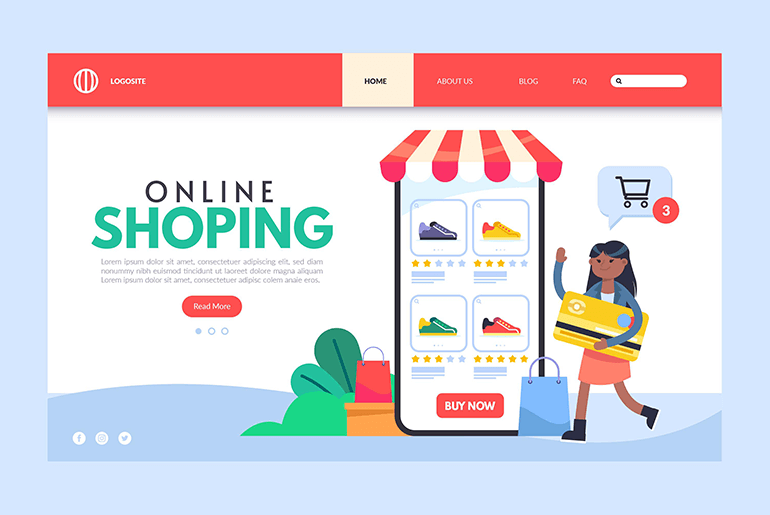 That's why SaaS providers need to cooperate with different sales channels in order to attract online merchants to come to sell. And you will satisfy them with your excellent solution. However, syncing product information across channels is often a big matter to any type of SaaS software.
All SaaS software vendors need to be leveraging real-time data to gain more benefits in the eCommerce business. However, each eCommerce platform or marketplace has its own unique structure and logic. So every integration will have its own number of difficulties.
Each platform could take an enormous amount of expertise and time to master with many other eCommerce platforms. It is already complex to integrate with only one particular eCommerce platform. But connecting data to many platforms gets much more challenging. Some eCommerce businesses have chosen to work on only one store, resulting in a loss of potential customers and revenue.
But with the help of data synchronization software, you will not have to worry about that problem when data among your different sites are automatically synced. What you should do is only complete the source website.
For Dropshipping Merchants Who often Change Suppliers
Dropshipping eCommerce fulfillment method has become very popular. It is because it solves the risk of paying for products and holding them until they sell. So it enables you to concentrate on marketing your store and getting customers rather than fulfillment logistics. As a result, you can lower website running and operating costs.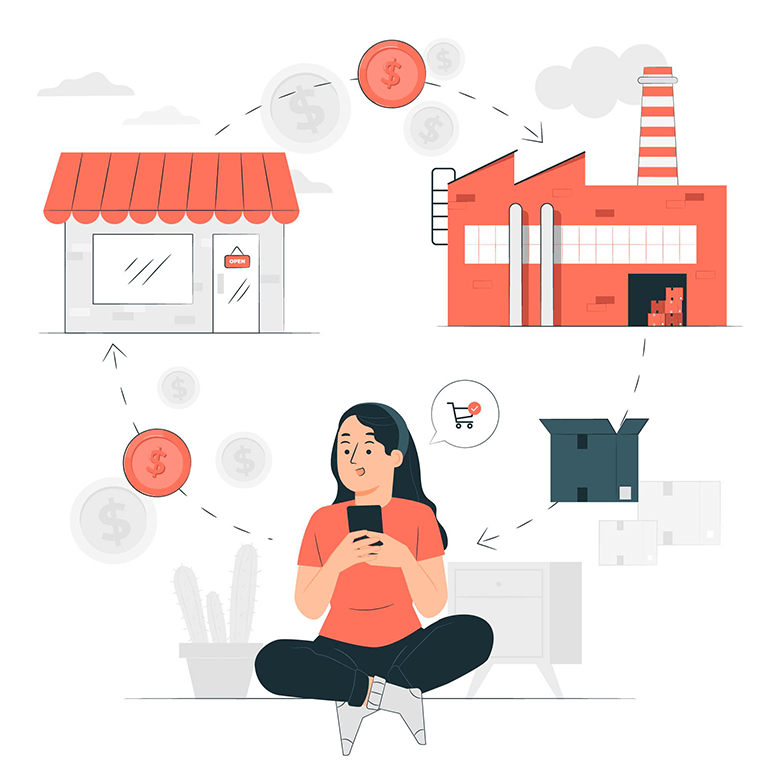 But drop shipping also has its own frustrations. One of the biggest challenges which most drop shippers face today is to work with multiple dropship suppliers and change suppliers very often. With multiple suppliers, you need to coordinate inventory and order data logistics anytime your suppliers have any change. This job is to ensure that your online stores are always in-line with your supplies.
Fortunately, with the right practices and tools in place, drop shippers can solve this problem and navigate this more efficiently. The following three tricks will help you streamline and manage a multiple dropship supplier business.

Working with the right product suppliers

Putting systems in place to prepare for the out-of-stock situations

Equip yourself with the right tools to manage important data such as SKU differentiation and data management.
Besides SKU data that you need to coordinate as an online seller, it is also necessary to care for inventory levels, availability, prices, and order status. When your online business grows, your product list and the number of orders and dropship suppliers also increase. It will be hard to manage this successfully without the right tools that can manage and synchronize your data.  
This situation is extremely clear in the case of those sellers who not only have multiple suppliers but also sell on different platforms. Without software or tools of data synchronization to assist, it will not be possible to grow your business. And automation is an integral factor to go.
For Marketplaces to Support their Users to Sync Data on their Online Store?
Below are common seller problems when managing a marketplace:
Product Bulk Procurement
One of the best ways for sellers to dominate a certain niche is to work on their own personal branding. A typical example of branding would be achieving the best quality product. However, finding and procuring these products one by one is often a big challenge for sellers if they want to grow a business furthermore. Managing multiple storefronts at the same time can make it impossible for sellers to handle.
Marketplace Development
A trusted brand always wants to meet customer demands. Hence, it needs to develop a proper and well-structured store. When moving into a new online marketplace, merchants need a period of learning to understand the differences between the current marketplace interface and the previous one.
Product Authorisation
For many sellers with a lack of experience and knowledge of product management, authorization of their products can be a big problem. Getting product authorization is one of the keys to selling successfully.
Keeping Inventory Checked
Maintaining inventory levels can be a tough task for eCommerce sellers. With a developing faithful customer base, sellers cannot afford to display their online store in incorrect inventory. Customers need to know about in-stock products and out-of-stock ones. 
It is also a really bad impression when a product is successfully purchased, and the money is refunded sometime later with a message of an apology for no stock for the purchased product. 
Benefits of Data Synchronization in Details
When it comes to product content optimization, there are many different types available for you to use. One of the most typical types includes consistent and accurate product descriptions, images, 3D imaging, customer reviews, videos, and detailed guides.
That leads to the question: how can you deliver that product content across all of your channels quickly and accurately? The answer: product data synchronization.
Product data synchronization lets uniform eCommerce merchants like you syndicate, automate, and streamline the product content. This will help you reach potential buyers across many different marketplaces and channels, and convince them to buy.
There are many different ways that data synchronization can support uniform providers to deliver their product content.
One of the aspects that makes product data synchronization make sense is the reduction in manual tasks that slow order fulfillment down. By contrast, it will help you to have a streamlined eCommerce platform with all of the essential functions of order fulfillment and processing automated. Then, the manual procedures that you need to complete on a daily basis and the time for them decrease significantly. 
More interestingly, an automated system is an ideal place for you to house all of your product content and set limitations on what your customers can see. In other words, inaccurate product descriptions or pricing are a problem of the past!
Take Advantages in the More Competitive Market
The age of technology has created eCommerce which has usurped traditional buying. Companies that aren't getting on board with this change are getting left behind. The local market domination used to be a big win in the physical business. But now when you can go to market with your products sold online, it's just a small matter. 
In fact, 71% of companies report that the competition is bigger than 5 years ago. Most companies have entered the online market to at least add more sales into their traditional brick-and-mortar stores. Meanwhile, other enterprises are working online only now and their first thing to do is find ways to enhance their product data online. 
This need leads them to use a third-party service that can help them build web stores. And it will automate order fulfillment entirely since most uniform providers lack the tools and tech to do these tasks on their own.
Speed up the Access to the Market
With traditional buying, new products take time to manufacture and another time to arrive at retailers' stores, so it is slower. Also, customers tend to take their time shopping in-store whilst online shoppers tend to make buying decisions faster. It is because people have less patience when shopping online than they do driving. 
However, this brings a unique opportunity for uniform online merchants because now it doesn't take you time to wait for products to arrive at the retailer store. And you don't even have to bother with order fulfillment at the store anymore. 
With the right software, orders can be confirmed electronically and delivered directly back to manufacturers for fulfillment. And for manufacturers, you can now join the market with new uniform inventions to reach new retailers faster. The syndication allows you to enter new marketplaces and data pools with only built-in templates, data mapping, and some more.
Consistency Matters
Keeping your product data consistent and relevant in different public displays may seem challenging, but it's unforgettable. The pricing and the product details have to remain consistent throughout all the channels that clients can access. For example, if prices or sizes alter for any reason on your site, it becomes confusing for customers. And you will risk losing them forever as they don't feel the trust from you. 
Data synchronization solutions provide automatic product updates and live inventory syncs which will remove those risks. They will enrich the content in one channel and automatically update it across your other channels. This makes product data consistent and accurate at all times.
Data Synchronization Service by Next-Cart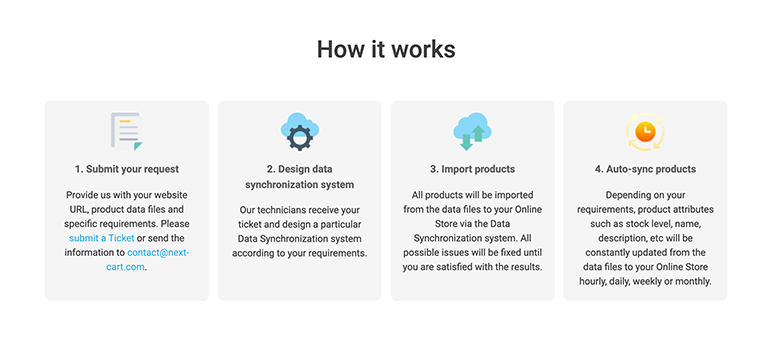 Following the excellent success of the shopping cart migration tool, Next Cart has confidently launched data synchronization tools. Next-Cart can handle all kinds of Data Synchronization services well and beyond. You can find devotion, safety, flexibility, and reasonable pricing when using the service of Next-Cart. All needed information can be provided by a 24/7 support team who also work on holidays. Let's go into more details on the advantages of Next-Cart data synchronization:
No Downtime
While the synchronization process is conducted, the speed and the performance of your online store are not affected. Also, customers can keep on browsing and shopping on your websites without any difficulties as the features work normally during the process.
No Tech Skill Required
After receiving file URLs, Next Cart technicians will perform the entire synchronization process until the result matches all your requirements. You don't need to have technical skills and there is no installation required.
Professional Support
There will be no problem during the synchronization because any issues will be solved by experienced technicians. The dedicated support is available via Live Chat, Ticket, Email, WhatsApp 24/7 round the whole year, including holidays.
SEO Rankings Preservation
SEO is extremely vital for eCommerce businesses, deciding the final success. Synchronized data means SEO ranking is preserved. The synchronization tool of Next Cart will keep the original URLs and metadata on the online store. Your site will not drop any SEO ranking after all.
Regularly Up-to-date
The in-time updating makes data synchronization essential. The synchronization tool is updated upon request anytime, ensuring the perfect compatibility with the newest version of your website. The update is entirely free of charge.
Highest Data Security
The synchronization process runs securely on Cloud Servers which are located in the US, the UK, and Singapore. Next Cart does not access the credentials nor save the data on your website. Any infringement commitment will be fully responsible under the law.
To Conclude
There is no difficulty to realize the importance of data synchronization in the eCommerce business. A trusted data synchronization software is essential to help you complete multiple tasks easily and accurately. With Next Cart, you can not only take advantage of the shopping cart migration service but access the availability of data synchronization as well.