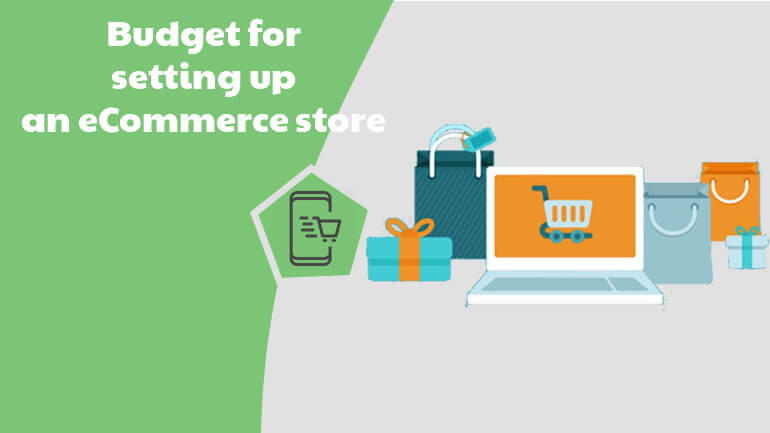 Considering the price of an eCommerce platform is one of the first tasks when you want to build an eCommerce store. In particular, when you are just starting out, you will need to save as much as you can to save on other expenses.
However, you get what you pay for.
It is easy to choose the wrong platform if you do not learn about them but only look at the price. There are a number of options that seem affordable, but in fact, they bring a lot of hidden fees that will make you unhappy after paying them.
Moreover, each business will have different needs for the features of their website, and the providers will have many options for you.
In this review, we will evaluate and compare different platforms, which are ideal for start-ups. As a result, you will be able to offer the appropriate budget for setting up an eCommerce store.
How much does it cost for an eCommerce shop?
WooCommerce
If you've ever known about eCommerce, you definitely can't help but know about WooCommerce. It is one of the common shopping cart systems on the planet, and it is free.
WooCommerce is considered a plugin that helps you create an online WordPress store. Therefore, it can be said that when it comes to WordPress and plugins, things couldn't be simpler.
But is it true that you can create an online store for $0?
Of course not.
WooCommerce is free, but if you want to invest in a website methodically, effort alone is not enough. Here are some fees for the features that may be needed for your website.
Web hosting: $5-100/month
Domain: about $9/year
Themes: from $59
Plugins: $49-249
Payment processing fees: depending on the payment gateway. For example, Paypal service fees vary in regions. Of which, it is about 2.5-2.9% + $0.3/transaction.
You may find these charges quite expensive. Of course, you don't have to pay for all these features because no business has the same needs. And there are some free themes for you in the vendor's store. Therefore, the amount of money you spend may not be as huge as you think, as long as you carefully calculate what you should invest and what should be ignored.
Initially, you can choose to create a store with fewer features and upgrade as it grows. Thus, WooCommerce still ensures you a multifunctional and easy-to-use store for a reasonable price. WooCommerce itself is free but as stated above, you need to pay a fee for premium features, themes and plugins.
WIX
WIX is one of the ideal options for newcomers to get started with eCommerce because it is easy to use. And most of all, it has many plan packages for them to choose, including very cheap packages that are only from $4.5/month for a personal website and $17/month for business websites (if you pay by the year).
In general, WIX has a total of 7 options, including 4 packages for individuals and 3 for start-ups and businesses that need to expand their sales. As you can see, they offer each package for each customer segment, from blogs, personal websites, freelancers, to large enterprises. Therefore, you can choose easily based on the needs of the type of business you are pursuing and your budget.
So, what do they give you? And what else do you need to complete your website?
If you want to open a store, the cheapest Business Basic package will be right for you. It has all the necessary features and a number of premium applications that are very beneficial to start-ups. Meanwhile, packages like Business Unlimited and Business VIP are quite expensive, so you need to delve into your business expansion goals before choosing them.
WIX offers a range of free and paid apps. In addition, you can find third-party paid applications. The cost for these apps ranges from $3-15 each.
In addition, the provider will automatically renew your subscription, without prior notice, at the end of your subscription period. Therefore, if you want to enhance your package, you need to pay attention to it.
And, WIX also offers a range of free and premium applications along with many templates for $0. You can find them all on their official website.
For a WIX store, you'll need to pay $17/month to get started. This package includes a free domain for one year and many other features, and in particular, all its templates are free. Thus, you will not have to pay extra to maintain the website.
However, like most of the other options on this list, after a year, you'll have to pay for a domain name, domain hosting, apps, etc., or choose to upgrade the plan. If you choose to maintain the website, the total additional cost will be about $100/month.
Shopify
Shopify has only 3 plans for you to choose from, including Basic Shopify for $29/month, Shopify plan for $79/month, and Advanced Shopify for $299/month. Remember, this is the price if you pay monthly. If you pay these packages on a yearly basis, they will be 25-30% cheaper.
While you can save money in that way, we recommend you pay monthly because you can stop your existing plan at any time to upgrade your store with premium packages.
As you can see, to start a Shopify store, you will have to pay a minimum of $29/month, much higher than WIX. Besides, you also have to pay $14 to register a Shopify domain for the first year. However, Shopify is one of the best options for starting your online store. Why?
With this cheapest package, you will receive an unlimited number of products; that is, you can sell as many products as you like without paying an extra fee. Furthermore, they provide you with many useful features such as sales channels of online marketplaces and social media, discount codes, and free SSL, etc.
It just lacks some advanced features compared to the other two packages, but in general, they are not too important and necessary for a new business. Therefore, when you need to develop your store, you can change to another plan package.
At the same time, you can also use applications not only from Shopify but also provided by third parties. This makes it easier for new eCommerce stores to build a website that suits their needs.
However, these applications will charge you an amount that is quite different. For example, some apps allow you to manage your product supply chain only when you pay $299/month, while some messaging apps are free. And if you're looking for more free themes, you'll need to pay $160-180/theme.
However, Shopify will charge a transaction fee. Specifically, if you make a lot of sales, you will have to pay 2.9% + 30 cents/transaction.
Thus, to start with a Shopify store, you will need $29/month and add at least $200/month to register a Shopify domain and many other services like paid themes or applications.
BigCommerce
BigCommerce is one of the leading eCommerce platforms, offering four plan packages, including Standard, Plus, Pro, and Enterprise. In particular, the cheapest one is the Standard plan, starting at $29.95/month. It is very suitable for those who intend to start an online store to sell products. However, unlike other providers, BigCommerce does not allow users of this plan to save money because if you pay by the year, you still lose $29.95/month.
Furthermore, you will need to pay attention to several other fees, including:
Domain: $12.27/year
Themes: $0-235 each
Apps & integrations: $0-79
Now on to the features of the Standard plan and there are a lot of them. There are many outstanding points among the advanced features, which are mobile app support, discounts, coupons, blogs, product reviews, and free SSL, etc.
You will be surprised by BigCommerce sales channels because it is much richer than WIX, from online stores, eBay, Amazon, to POS, social networks, or Google Shopping. You also don't have to pay transaction fees like Shopify while still getting an unlimited number of products, storage, staff accounts, and bandwidth.
Before you decide to buy a Standard plan, you should use their free trial. And after using the official version for a while, when your store grows and generates sales of about $50,000/year, you will have to consider advanced options.
You might be wondering:
Your sales will probably decline, and you will not be able to continue paying for your online store. What will happen then?
Rest assured that you can downgrade to cheaper packages.
So, it can be said that owning a BigCommerce website will cost $29.95/month. And to complete it, you will need to spend at least $12.27/year.
Magento
Similar to WooCommerce, calculating the cost to open a Magento store is not simple, but you have to consider many aspects to decide the final price.
Magento is an open-source platform and includes two options for you, including Magento Community Edition and Magento Enterprise Edition.
But this will surprise you:
While Magento Community Edition is free, the remaining one is very expensive, starting at $22,000. The reason for this is that the Magento Enterprise Edition is for large businesses, and Magento Community Edition is for small and medium-sized enterprises.
Therefore, if you want to start with Magento, the Community Edition option is ideal.
So how will it charge? Let's take a look at the main additional costs that may make your Magento store stand out.
Themes: $0-499 each
Extensions: There are +5,000 extensions, many of which are free. If you want to choose paid extensions, you'll need to spend $50-500 each.
Domain: $10/year
Web hosting: $10-250/month for unmanaged hosting and $190/month for managed hosting
SEO: $60,000-80,000/year
You can see the cost of these extensions quite expensive. However, they are really useful and multifunctional, which are features large businesses use.
Out of the 5,000 extensions available for Magento, you can take advantage of many free extensions to add specific functionality to your website. This is similar to Magento themes because they also offer users a unique warehouse of themes, with many models not counting you a penny.
In addition, for web development, you have two options that are Website Development by an Agency (from $25/hour) and Website Development by a Freelancer (from $10/hour).
To get started with Magento, you need to pay for additional costs like domain and hosting, ranging between $20 and $750. Also, there's an extra $200-1,000 to keep your website running well.
OpenCart
Similar to WooCommerce and Magento, OpenCart is also developed as an open-source platform, allowing you to download for free, customize and combine extensions for ease of use.
With this free option, you get a free website, free installation service, but with premium support. Better yet, you will have a fully functional and flexible store if you pay some extra fees for features, including extensions, which are about $60 each. There are also many free extensions, so these fees will not be too large.
Remember that you have to find your own web hosting, a domain name, and an SSL certification because, with OpenCart, you're self-hosting your website. In particular, a hosting plan will start at $5/month, and a domain is about $10/year.
One point that makes OpenCart different and useful compared to other options is a large community of platform developers. They are the contributors to a huge source of extensions, including 13,000 extensions for you to search and use. They cover all areas, so you don't have to worry much about the OpenCart website when choosing to use it.
However, OpenCart is not really as easy to use as some other platforms like Shopify or WIX. Therefore, you should choose to open the OpenCart website only when you have a website experience. Otherwise, you will have to spend an additional $99/month to get support from OpenCart.
If you are not ready to purchase the additional features above, you can use two free trial demos to see the storefront and access the admin.
In general, to create an Opencart website, you do not have to pay for it, but you will need to pay around $100/month for your online store to work effectively from the beginning.
3dCart
3dCart has for options for you, ranging from $19/month to $229/month. In general, 3dCart can meet all needs of eCommerce stores, from start-ups to large-scale enterprises. Therefore, it is not uncommon to say that 3dCart is one of the best platforms for setting up an online store.
So which plan should you choose?
Let's start with the cheapest package – the Startup plan. For only $19/month, you'll get most of the essential features of an eCommerce store. Previously, this package only allowed you to sell 100 products, but now, they have turned it into unlimited as any other option of 3dCart. This makes it one of the attractive options for start-ups.
Besides, we appreciate this option because its features are enough for you to operate a small online store. You will receive unlimited bandwidth, two email accounts, product display, inventory management, shipping, tax calculation, product reviews, as well as API and FTP access, etc. Sales channels are also very diverse.
The Basic plan costs more than the Startup plan $10/month, but their features are not much different. Therefore, if you are looking for a platform that is affordable but still robust and flexible for your online business plan, you should not ignore the Startup plan of 3dCart.
If you are interested in 3dCart templates, they offer you a range of free and paid options. In particular, the paid templates will range between $149-189/unit.
Furthermore, in the app store section of 3dCart, you will find a lot of integrations, many of which are already integrated with your store. They are free, but for some other applications, you will have to pay for them.
3dcart has hundreds of plugins available on their store, and you can use them to create your desired website. The downside, however, is that they are not cheap, about $60/month.
And, its themes are also costly, usually over $200 each and none of them are free. The advantage of this platform is that its themes are premium-quality, and it has a lot more outstanding choices than other providers.
In general, to own a 3dcart website, in addition to the Startup plan fee of $19/month, you will need to consider other maintenance costs, ranging between $150 and $500/month.
Our last words
The budget for setting up an eCommerce store depends on the provider's eCommerce platform. However, if you choose reliable suppliers who offer reasonable and powerful platforms, you will save a lot of money. According to our experience, to start an online website, you will have to pay for registration and associated services like hosting and domain. You can choose free themes, but for extensions or add-ons, combining free and paid options will help a lot for your website.
The above info is the fee to create an online store that we summarized for you.