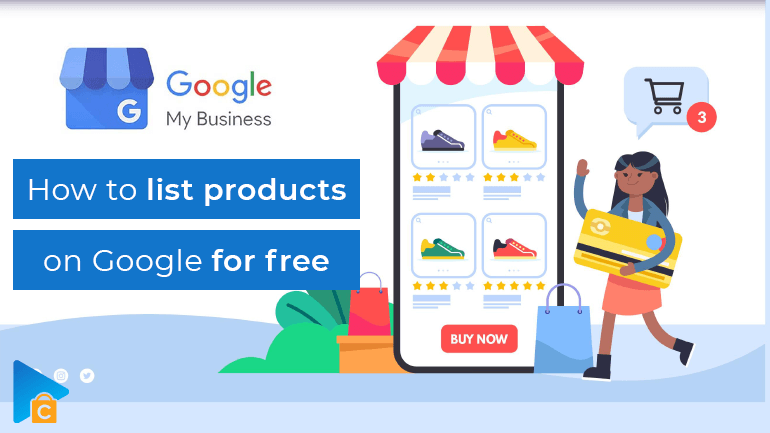 A deciding factor to the success of an eCommerce business is getting your products in front of shoppers who have the demand to buy products like yours. Online merchants of small sizes, if knowing how to list products on Google for free, can reach millions of people who shop using Google every day without a large budget needed. In this post, we'll show you the right and effective ways to appear on Google search, reaching these shoppers at the right moment. You can do it with trusted Google eCommerce partners or in Google Merchant Center.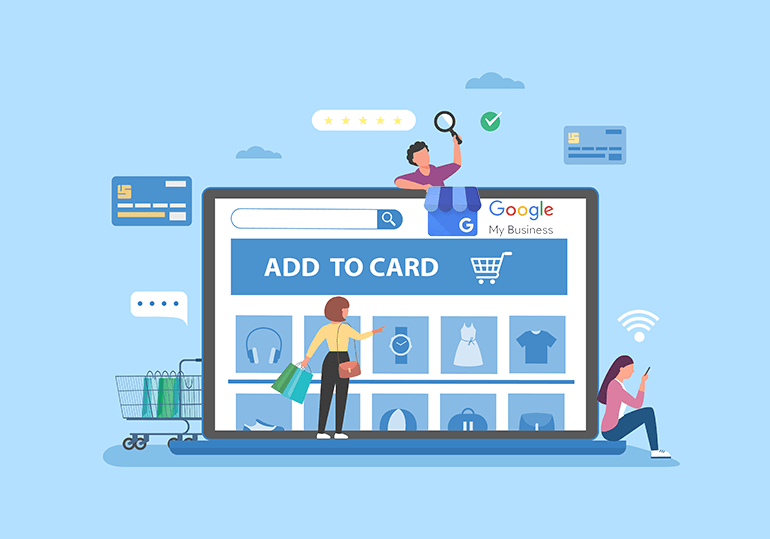 Your products can be listed on the Shopping tab, Google Search, Google Images, and more for entirely free. So eCommerce businesses of all sizes and budgets can take advantage of Google traffic to drive customers to their online stores.
List Local Products for Free on Google
When your website joins in the free local product listings, your products can appear in free listings across different Google properties. They include Google Search, Google Images, the Shopping tab, Google Maps, and Google Lens.
Where are the Merchants to Access the Free Listing?
Retailers who have brick-and-mortar stores in many countries can access these amazing features, including Argentina, Australia, Austria, Belgium, Brazil, Canada, Chile, Colombia, Czech Republic, Philippines, Poland, Denmark, Finland, France, Germany, Greece, Hong Kong, Hungary, India, Indonesia, Israel, Italy, Japan, Malaysia, Mexico, Netherlands, New Zealand, Norway, Portugal, Republic of Korea, Romania, Russia, Saudi Arabia, Singapore, Slovakia, South Africa, Spain, Sweden, Switzerland, Taiwan, Thailand, Turkey, the UK, the US, UAE, Ukraine, and Vietnam.
How does it Work?
There is no charge for websites to be part of the Google Search index if you're a participating merchant. To have your products become eligible to appear in local product results across Google properties for free, you need to:
Learn and respect

policies for listing your products

on Google and local inventory ads freely.

List product feed and local product inventory feed through Google Merchant Center.

Select the corresponding features in the Merchant Center and opt in to list your local products for free on Google.
Google's Partners Make the Job Easier
One of the easiest ways to get your products listed on Google is using trusted eCommerce platform partners. These tools will handle almost all details like submitting the product information in the proper format and keeping the product information updated. So you will have more time to focus on your business.
Your website will have more advantages when hosted on Shopify, WooCommerce, BigCommerce, or Prestashop. The following guides can help you know how to list your products on Google for free on those eCommerce platforms.
Shopify – How to List Products on Google for Free with the Biggest eCommerce Platform
List Your Products for Free on Google
Products of eligible stores synced to Google Merchant Center using Shopify's Google channel can appear across Google.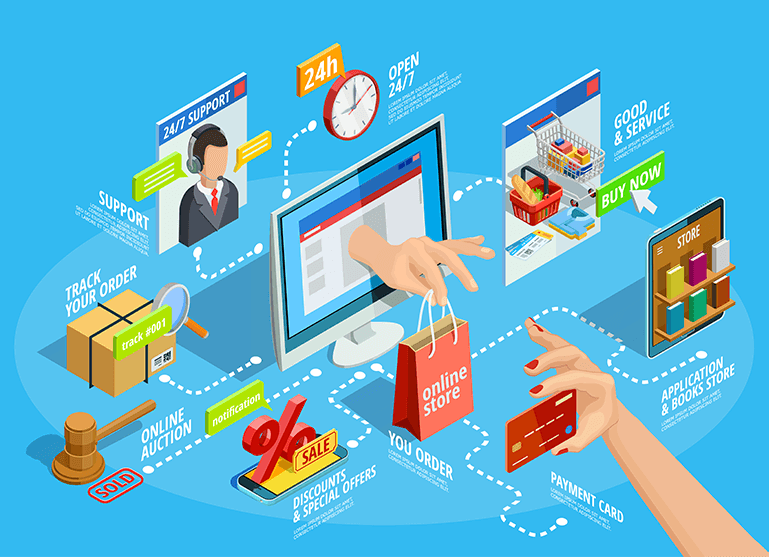 If you already sync products to Google Merchant Center using the Google channel, you can have your product feed opted into Surfaces across Google. In Surfaces across Google, your products will appear in unpaid listings on Google Surfaces. And it is available to choose any Comparison Shopping Service via the CSS dashboard in your Google Merchant Center.
But if you're new to the Google channel, it is necessary to set up the app to sync your products with Google Merchant Center first.
About Free Listings
Customers searching on the Shopping tab often have a high purchase intent. Therefore, your products listed in those search results are more likely to appear in high positions than regular search engine results. Shopping tab search results only show approved products, so new customers will discover your products more easily when searching with the Shopping tab than within regular search engine listings. 
You must be eligible to have your products in the free product listings Google provides, but the performance of your listings in search results will be determined by machine learning. To boost the performance of the listings on the Shopping tab, you need to optimize the product information, using the following guidance. And it might take time for your products to appear in relevant search results after you first post the first products. 
Your product and store information should be descriptive and up to date.

Use high-quality images for your products.

Include keywords that customers use in searches to your product titles and descriptions.

Add relevant product details, such as size or gender, to help customers find your products more easily.

Add a product type to your products, up to three levels. 
Whether Your Product Feed is Opted into Surfaces across Google
The method of setting up Google Merchant Center account will determine whether your product feed is automatically opted in to show on Surfaces across Google program or not:
Suppose you use the Google channel to create your Merchant Center account and your store meets eligibility requirements. In that case, the approved products can automatically appear on the Shopping tab in relevant search results.
If your Merchant Center account is created outside of Shopify, you need to use Google Merchant Center to confirm whether your products appear in relevant search results on the Shopping tab.
How to list on Google:
Choose Products in your store's Google Merchant Center account.

Click Feeds to see the settings for your product feeds.

In Destination, confirm to list Free product listings. When your product feed lists Free product listings as a destination, the approved products can successfully appear on the Shopping tab results page.
In case Surfaces across Google isn't a destination for your product feed, then you need to make some additional effort:
Click the name of your product feed and make sure Product feeds are listed as Content API.

Select your correct country. Unless you sell in a supported country or region, you cannot opt-in that country.

Check Free product listings to opt-in.
Do you intend to move your online store to this excellent eCommerce platform? Use a professional shopping cart migration tool.
WooCommerce
WooCommerce is another channel for you when you want to know how to list products on Google for free. With the trusted partnership with Google, WooCommerce can help your products reach millions of engaged shoppers across Google with free product listings and ads.
More Shoppers
More shoppers can see and discover your products and store because Google Listings & Ads make it simple to show your products to shoppers across Google. It doesn't matter whether your brand is new to digital advertising or a marketing expert. You can expand your reach to more online users in need and grow your business for free.
Google Listings & Ads Development
WooCommerce syncs your store with Google to list products for free, as well as run paid ads. Then, you can track the performance of your store straight from the dashboard.
With Google Listings & Ads, you can:
Connect your store with Google Merchant Center without any difficulties.

Reach out to more online shoppers with free listings.

Drive traffic to your store and increase sales with Smart Shopping Campaigns.
Connect Your Store Smoothly
From your WooCommerce account, you can integrate with Google Merchant Center to upload relevant store and product data to Google. Your products' information will sync automatically available for free listings, Google Ads, and other Google services.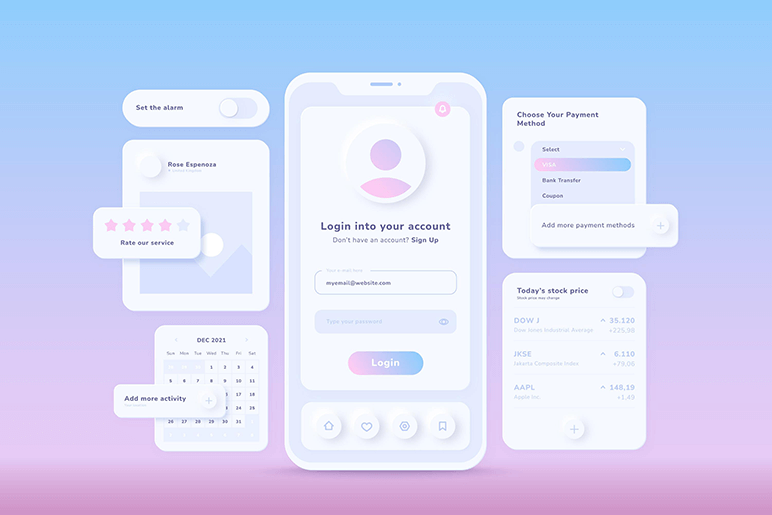 You can choose to create a new Merchant Center account or link an existing one to your store, then list products across Google for free and with ads.
Free Listings Help You Reach Online Shoppers
Google's free listings on the Shopping tab showcase eligible products to shoppers and drives traffic to your store. Your products sold in the US can be found on Google Search, Google Images, or Gmail.
Boost Store Sales with Google Ads
Your eCommerce business can improve with Smart Shopping campaigns. You can make campaigns to promote your products across Google Search, Shopping, YouTube, Gmail, or the Display Network.
From your WooCommerce dashboard, create your Google Ads account, choose a budget, and launch your campaign straight. It is necessary to regularly review campaign analytics and access automated reports to see how effective they are.
BigCommerce
Your BigCommerce Store Connects to Google Shopping 
What is Google Shopping? Google Shopping is well known as Product Listing Ads, allowing customers to search for and compare products. When a shopper uses Google to search for a product, the product can appear on the main search engine results page or under the shopping tab.
Google Shopping brings your products to millions of users in the world's most popular search engine. This channel will drive more traffic and increase sales through advertising campaigns, free product listings, and Google's native checkout. By integrating with Sales & Orders, BigCommerce allows you to list products on Google Shopping faster and easier than ever before.
Get started quickly – With Sales & Orders, you can connect your BigCommerce store to Google Merchant Center in minutes. Then your product feed is instantly uploaded automatically.
Save time on posting – Sales & Orders also supports online retailers to list all your products and product options with Google Shopping at once and add new products automatically.
Increase more sales – Use unique Google programs to attract more online shoppers through Shopping Ads, Free Product Listings, and Google's Marketplace solution.
Enhance your Google Shopping Experience
Simply connect to Google Shopping – your BigCommerce store is automatically connected to Google Merchant Center with the help of Sales & Orders. You can get free support from the expert staff of BigCommerce to manage and optimize your product feeds.

Attract more shoppers to visit and buy – With Sales & Orders, you can leverage Shopping Ads. But not just that, you can list your products for free in front of millions of shoppers using the Shopping tab on Google and tap into Google's marketplace with native checkout, Shopping Actions.
Use S&O Managed Services to level up – Deeply trained and certified in all things Google Shopping, from feeds to ad campaigns and other issues, Sales & Orders specialists work hard to drive even more outstanding results for your BigCommerce store.
PrestaShop Marketing with Google Module
PrestaShop Marketing accommodates the easy connection between your store with Google. This collaboration has promoted your products to millions of online shoppers in various channels like Google Search, YouTube, or Gmail. And Smart Shopping campaigns can be created, but not leave your PrestaShop dashboard and drive more traffic.
What Does This Module Do for You?
Suggest suitable products to your customers' needs

Manage your catalog better

Improve performance in the search engine results

Access and acquire more customers as a result
Sync your products to Google
After connecting your store to Google Merchant Center, you can synchronize your entire product catalog in a few clicks. Product attributes such as price and availability status will be automatically updated daily.
Provide Free Listings for Your Products
Prestashop helps you broaden your reach to more shoppers by showing your products on the Shopping tab for free. Free listings will present your product attributes, including product image and price, in organically-ranked listings on the Shopping tab. Once your product catalog is synchronized, free listings are available on your dashboard. Then you can start showing your products on the Shopping tab for free.
Apply Smart Shopping Campaigns
The ads of Smart Shopping campaigns use Google's smart technology for bidding and ad placement to increase the conversion value and display your ads to people searching for products like yours. The campaigns will promote your products across different networks, like Google Search, YouTube, or Gmail.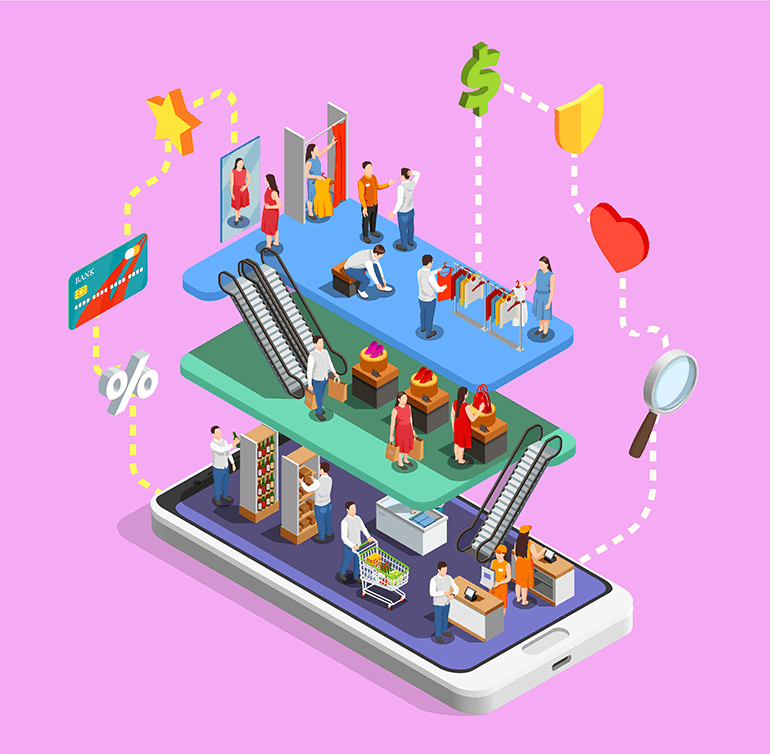 To launch Smart Shopping campaigns using PrestaShop, you simply set a daily budget and let Google's smart technology optimize your campaigns.
Why Do Your Customers Like This Tool?
It is easy to install.

The product catalog is automatically synced with Google

Smart Shopping campaigns creation & management
To Install
After downloading PrestaShop Marketing with Google and setting it up, you can make the connection, list your products and create Smart Shopping campaigns. What you do next is to list eligible products, choose a budget, and launch a campaign. Then, don't forget to track its performance without leaving your PrestaShop back office.
To Wrap Up
The eCommerce business has grown significantly in the last few years. At the same time, millions of SMEs have appeared. With limited capital, you should make the most of the free available tools to help you reach out to more shoppers. This post hopefully has given you the necessary information on how to list products on Google for free. If you can take advantage of those free available facilities of Google and mentioned eCommerce platforms, you can get more traffic to your website and increase sales with no charges. And why not try out using one of those platforms to see how they can help you boost your business?