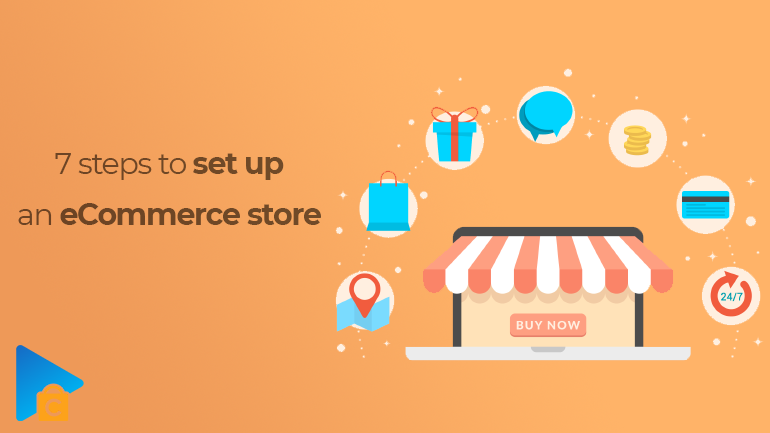 You might be still hesitating to start an online store due to what you were told about how complicated it is. However, with the current plug-and-play eCommerce platforms and web builders, how to set up an eCommerce store becomes easier than ever.
Overall, you will start with identifying which products to sell and what is your business concept. Then, you need to select an eCommerce platform, create a website on it, and build an order fulfillment process. The final result should be a website with strong product pages that are visual and have a good marketing plan to bring you expected revenue.
Let's dive right into each step!
7 steps to set up an eCommerce store
Step 1: Select a Business Concept and Products
Before choosing the products you want to sell on your online store, you should first determine a niche or industry that you will focus on. The niche will give you a clear direction to start and make it easier to grow your brand.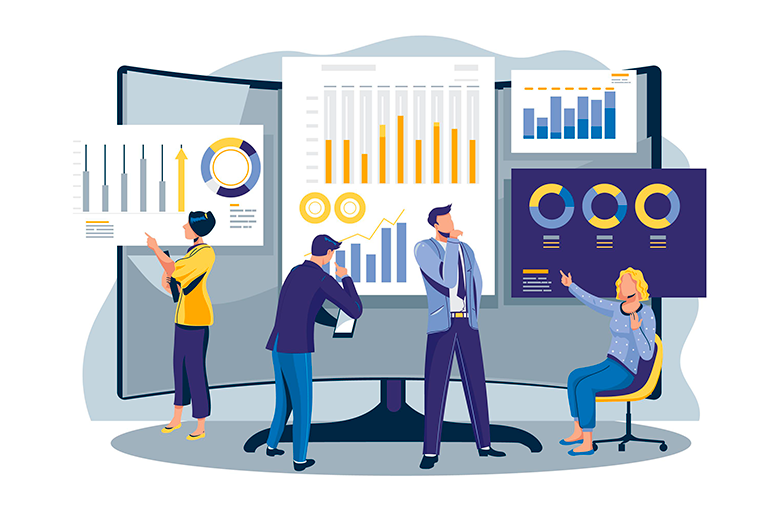 This choice can come from either personal interests or market demands. For example, a cat enthusiast might want to start a business with cat products. But it is recommended to think of a more potential business concept like organic cat food, which can fill a market need.
In addition, instead of covering various general merchandise, you should start with a small group of customers with a specific interest, then directly appeal to them. This is considered easier and more effective for SMEs.
Setting up an eCommerce store starts with finding a business model to follow
After having a great idea of what you are going to sell, you need a business model to decide how to sell it. Here are some suggestions for you:
Develop a private label brand
Do a dropshipping business instead of stocking inventory
Make custom products
Work with a third-party fulfillment company to store inventory and fulfill orders
To decide which model suits you, you can ask yourself some questions like: How much time can you invest in this business? How large space do you have to store inventory? Is this a side project or a full-time job? Or can you sell products only for dropshipping?
If you are really serious about knowing how to start an eCommerce business and want to dedicate your time to grow it, you might need to develop custom or private label products. In this case, you also need storage space for managing inventory, packing and fulfilling orders.
Create and Develop a Brand
This process starts with selecting a company name, website, and logo. Then, you need to purchase a domain name that contains your brand name. The domain name should be kept short, easy to spell, and has an extension that best reflects your store.
While building your brand, you also need to take care of the legal stuff, like license and legal protections for an eCommerce business. For example, in some places, to be able to sell products, sellers need to obtain a resale license or a reseller's permit from the state's tax department.
If you design and manufacture your own products, you will also want to file for a patent if your products qualify. By doing so, you also can trademark your business name and prevent others from selling under your brand name.
Step 2: Source the Products from Reliable Suppliers
Once you have a solid business plan, it is time to find suppliers for the products. This task can take even several months and thousands of dollars before you get satisfied with your suppliers. You have to request sample orders from some sources before picking the right one.
This is considered the toughest part of how to set up an eCommerce business. You have to find one or several trustworthy suppliers who can deliver quality products on time at a competitive price.
There are some ways that new businesses often use to source suppliers:
Research Competitors
To win the market, you need to know about your competitors. The first step you can do is to buy some of their products and check the product quality and product label. Then, you can search for more information on Google, like manufacturing location if they have.
Through Alibaba
Alibaba is the top name for you to find manufacturers who can make your products with private labels or you can also find ready-made products there. There are thousands of manufacturers with millions of products on this biggest B2B market. It is easy to filter them based on price, minimum order, or top-ranking suppliers.
Use a Directory Service
There are some other directory sites where you can find ready-made products. Some link to outside suppliers and some have a built-in interface. The most popular wholesale directory sites are Wholesale Central, Worldwide Brands, The Grommet Wholesale, Fair.
Attend Trade Shows
Instead of only searching online, you can go to meet potential suppliers in person at trade shows. This is a great way for you to test a lot of products firsthand and help you have a more exact decision.
Step 3: Choose an Ecommerce Platform
The next step is to choose where you will sell the products. There are a variety of options for you, such as Shopify – Best for small businesses, BigCommerce – Best for growing businesses, Square Online – for cafes and curbside pickup, etc. Or if your business website will include a blog or a publishing site, you might want to create a WordPress site and add other shopping cart plugins.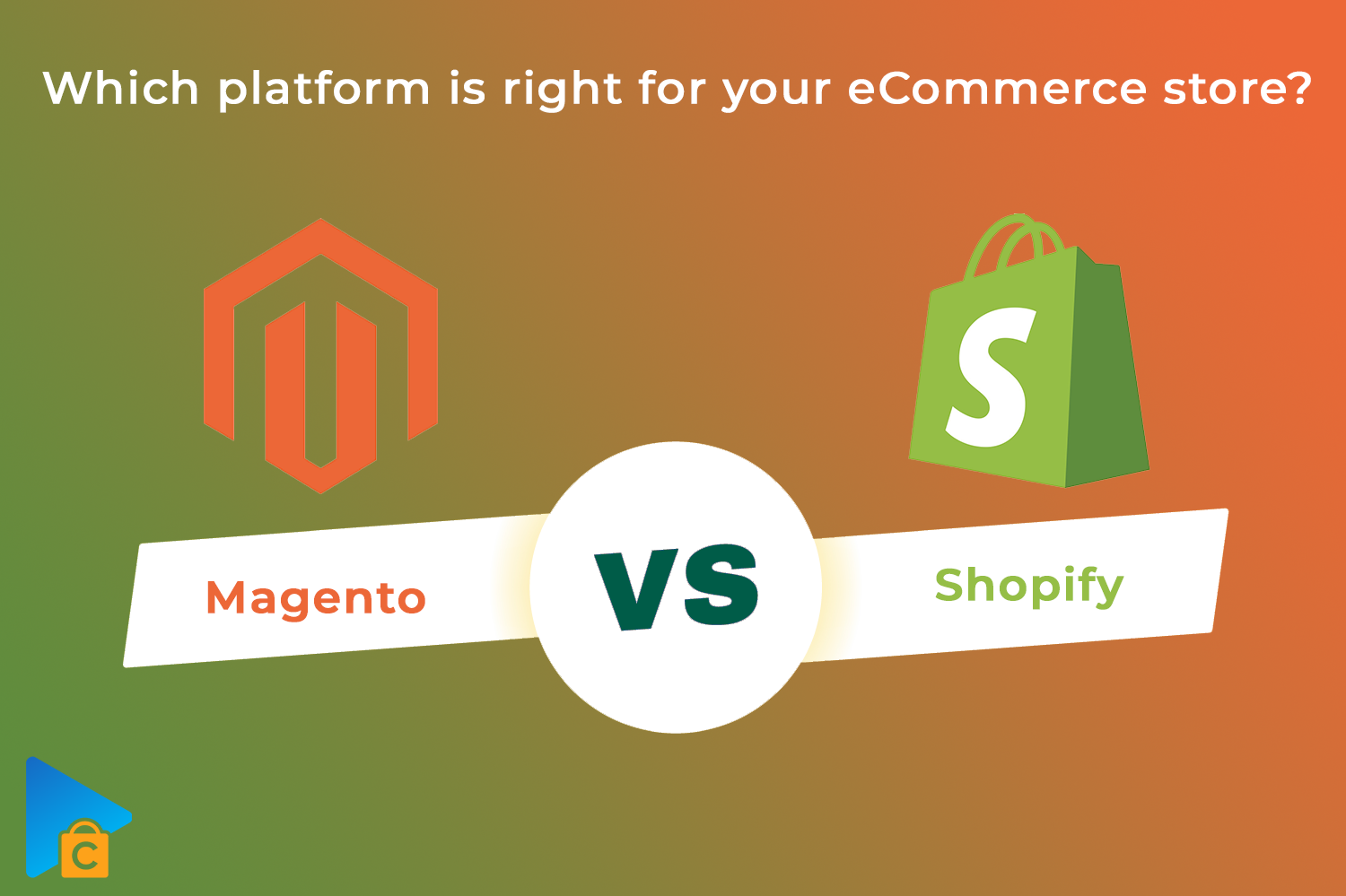 Almost all platforms offer templates, various levels of inventory management tools, reporting, and payment processing. Also, there are native or plug-in solutions for advertising and selling on social media, connecting a blog, or selling in person.
You can start with an eCommerce platform like Shopify Lite, Magento, OpenCart, ZenCart, or Shift4shop. With easy add-on features, these platforms can be adjusted by drag and drop. For example, it is very easy to know how to start an online store with Shopify just by some clicks. Meanwhile, there are other platforms that allow you great flexibility but require specific coding knowledge. 
Then, you can add some shopping cart plugins to your websites. On the other hand, some retailers choose to sell on social media like Instagram or Facebook, and marketplaces like Amazon, eBay, or Etsy.
But the most effective option is selling their products on your own website and integrating with social media channels and marketplaces at the same time. In addition, with the help of a shopping cart migration tool, it is also very easy for you to transfer to another platform that suits you better.
Step 4: Build up Your ECommerce Website
Building an online store's website includes choosing a theme, integrating payment processing, installing security methods, and incorporating necessary add-ons.
Theme Pickup
With any platform you choose to build your website, they all have various options for templates or themes, from free to paid. Some criteria that you should prioritize while choosing a theme:
Focus on quality – Choose the theme that you think is best for your business, even if it is paid, because it costs much more time and money to change themes later on.
A responsive theme – You can reach out to much huger customers when your theme is optimized for mobile.
Easy navigation – Make sure the theme you choose has a great header, search, and related product navigation features.
Productive product pages – The chosen theme should support high-quality photos, multiple types of product descriptions, and other dynamic content to make the product pages the most impressive.
Payment Processing Integration
Most eCommerce platforms have built-in payment processors or compatible payment partners. For small businesses, the easier option is a built-in payment processor which will be PCI compliant. Some popular examples are Paypal, Shopify Payment, Square, or Stripe.
The payment processing rate is usually the same among platforms. But when your business grows worldwide, you should negotiate a lower rate with the payment processor.
Step 5: Decide the Order Fulfillment Method
The process of fulfilling orders includes storing, packing, and shipping products to customers. Small businesses often handle all this stuff by themselves, but when there are more orders, they will hire another company to handle the order fulfillment.
With order fulfillment companies, eCommerce sellers will buy inventory upfront and send it to those companies to store. This method is for the eCommerce businesses which are:
Outgrow their at-home fulfillment space
Don't have their own warehouse
Can't do large-scale fulfillment operation
There are also dropshipping companies that work as product suppliers and fulfill customer orders. Sellers don't have to purchase upfront inventory but only can sell the products that their dropshippers have available. By the way, this method requires fewer upfront costs and less work.
If you work on eCommerce platforms like Shopify or BigCommerce, you will have their built-in shipping tools. They will automatically calculate shipping costs for customers at checkout, offer discounted shipping rates, and print shipping labels. This makes system management much easier for sellers.
Step 6: Develop Detailed Product Pages
When the website frame is in place, you can start to add in the actual products. This includes multiple tasks to insert all inventory information of each product like categories, sizes, colors, quantities, SKUs, price, barcode, vendor information, and any other points for your specific merchandise. Another way you can do this is to create a list of inventory and upload it in bulk via Excel file or CSV.
Some features you should pay attention to when building individual product pages:
Clear pricing: The pricing information should be prominent and clearly show if it is before or after any discounts.
High-quality Images: Photo products should be high-quality and show all angles, in all variants, and in relevant action.
Easy "Add to Cart": The "Add to Cart" button should be in an outstanding color, next to product images, and below pricing information to make customers easy to buy.
Helpful product description: This part should be concise, providing precise product information, but should not be salesy.
Show customer reviews: To make customers trust your store and your product quality, it is essential to incorporate user reviews in product pages. Most eCommerce platforms have these features.
Suggest related product: Show similar items that shoppers also want to buy at the bottom of the product pages. This feature is built-in in some eCommerce platforms while others have this through plugins.
While you write product descriptions, make sure to have three main contents, including a short intro, bullet points to outline outstanding features and a longer detailed description at the bottom for those who want to know more information.
The bottom line of the product pages is product photos. Ideally, you can ask your wholesale suppliers to provide high-quality photos for you. Otherwise, you have to take product photos by yourself if you are confident in your photography skills or hire a professional photographer.
Step 7: Launch and Market Your ECommerce Website
When the product pages are completed and your site is ready, you can launch marketing strategies to reach out to customers. 
Search Engine Optimization (SEO)
To an eCommerce business, an SEO strategy is extremely essential to make potential customers see your products. To help your product pages appear in search results, you need to set a keyword in each individual page, add product titles and descriptions to optimize the search engine and alt text for images. In addition, your website should have a logical and user-friendly structure, helping customers navigate your website easily.
Sell on Marketplaces
Besides your own standalone store, you can consider selling on other marketplaces where there is available huge traffic. Many businesses even get big success with this method. Though it doesn't drive traffic to your website, it creates more revenue and increases your brand credibility and recognition.
The most popular marketplaces are Amazon, eBay, and Etsy. Most eCommerce platforms have tools to help you sell in these places, allowing you to sync and centralize inventory and customer information in one place. Therefore, there is no need to check several places while you can manage customer orders and update available products once across the sites.
Sell on Social Media
Advertising and selling on Facebook or Instagram are popular ways to gain recognition for new online businesses. Those social platforms also allow you to create advertisements to directly link to your product pages. They even allow customers to make a purchase right there.
Grow Email List
When you have a certain number of customers, it is necessary to ask them to provide their email addresses. Or you should create a sign-up option to invite visitors to your website to leave their email addresses. Email marketing is one of the best ways to connect to your customers and drive repeat orders.
To Sum up
Nowadays, more and more consumers prefer online shopping, statistics show over 67%, so eCommerce business is a big chance for people to make money.
And thanks to plug-and-play software, we can create a basic online store in under a day, and if you have any troubles, you can easily find the answer in their FAQ parts, or it is also straightforward to migrate an online store to another platform. 
But in order to build a successful and profitable store, it requires much more time and effort for the preparation and the later operation.
You need to know how to set up an eCommerce store from a business plan to carefully select suppliers, a clever marketing strategy, and a clear order fulfillment operation. But it is definitely worth your effort!