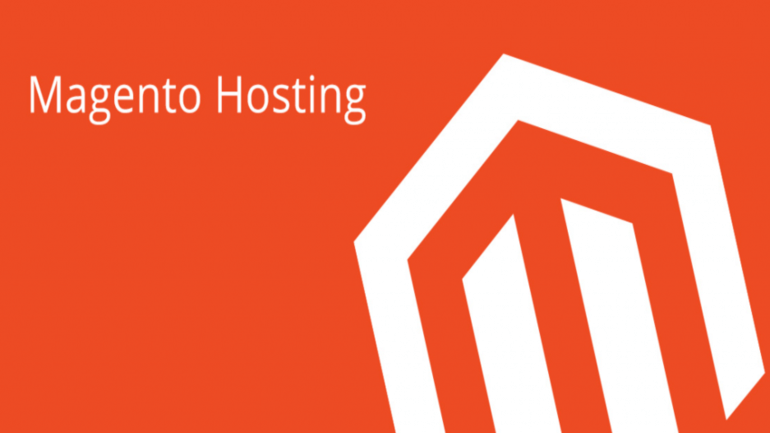 Choosing a perfect platform for your business is essential. As an eCommerce solution, Magento has enough power to account for more than a quarter of the online market share of online stores. Furthermore, it is one of the best scripts on the market.
Combined with some powerful hosting servers, you will be able to create a high-performance store, unlike any others!
However, Magento is very picky at suiting a hosting plan. Therefore, in order for the Magento website to work stably and load quickly, you need to find a suitable plan provided by reputable hosting companies. Thus, they can support this source code well.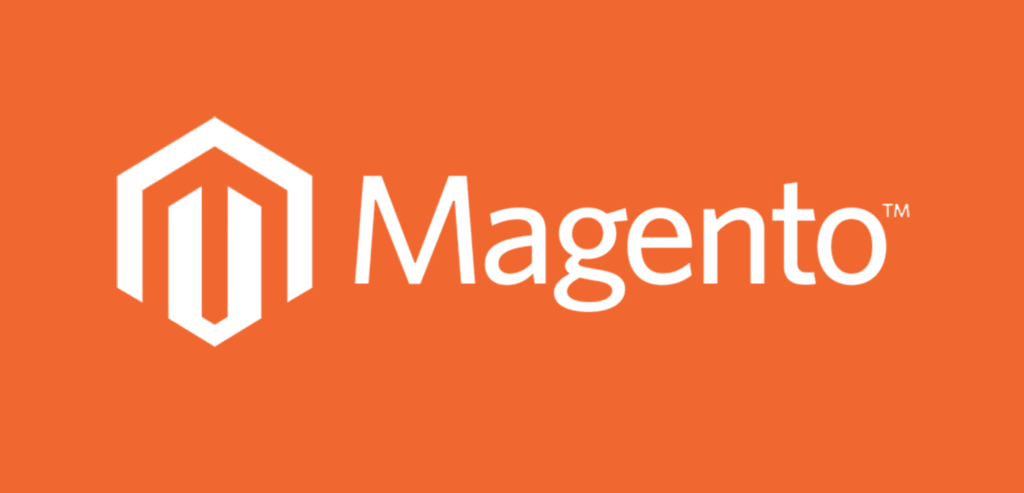 In this article, we will introduce you to the best hosting plan for Magento. Each solution here offers unique features for websites that run well on the Magento platform.
The best hosting plans for Magento 2019
StartUp hosting plan of SiteGround
Provider: SiteGround (founded in 2004)
Headquarters: The US, Holland, England, and Singapore
Plan price: $3.95/month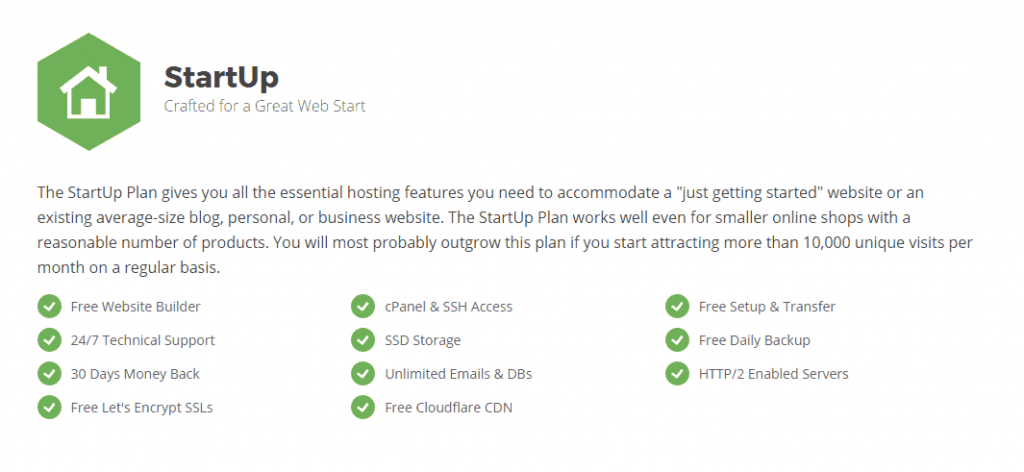 If you're having trouble improving the loading speed of your online store, then you definitely should not skip this hosting package. It is suitable for a moderate-sized website with 10,000 visits per month.
Let me clarify more.
For a Magento website, one of the most important factors for sustainable development is speed. The bigger your site gets, the more resources it needs to keep up with the growing demands of the customers. Therefore, if the loading speed of the site is not fast enough for customers to access, the risk that you lose revenue will be high.
For that problem, this hosting plan is optimized with many extensions, such as SSD storage and SuperCacher speed technology.
For only $3.95/month, you also get free installation and a free domain name, etc. It's really cheap for the best hosting plan for Magento and great services!
The hosting providers always update their customers' websites with the latest security and speed technologies. Therefore, your website will be safe and have a high loading speed.
In addition, SiteGround also assists you in using free SSL.
Shared Basic hosting plan of Bluehost
Provider: Bluehost (founded in 2003)
Headquarters: Burlington, Massachusetts, the US
Plan price: $2.75/month
Bluehost is one of the 20 most considerable website servers in the world with 2 million domain names hosted here. Bluehost offers many different hosting packages, including Shared hosting, VPS hosting, WordPress managed hosting, and Dedicated hosting.
In particular, their Shared hosting plan will be perfect for your new blog. It is rated as extremely stable and safe to use.
Notably, when your website is built on the Magento platform, it will be provided with unique features like fast loading speed in less than 2 seconds!
As you know, Magento owns a lot of unique and useful eCommerce applications such as Magento POS, Airbnb clone, Magento booking. These features make it very resource-intensive. However, with Bluehost, the response time to your website will meet no problem even when the traffic quadruples.
Besides, the hosting feature of Bluehost will support your business, whether its scale is large or small.
Business plan of HostPapa
Provider: HostPapa (founded in 2006)
Headquarters: Ontario, Canada, and the US
Plan price: $3.95/month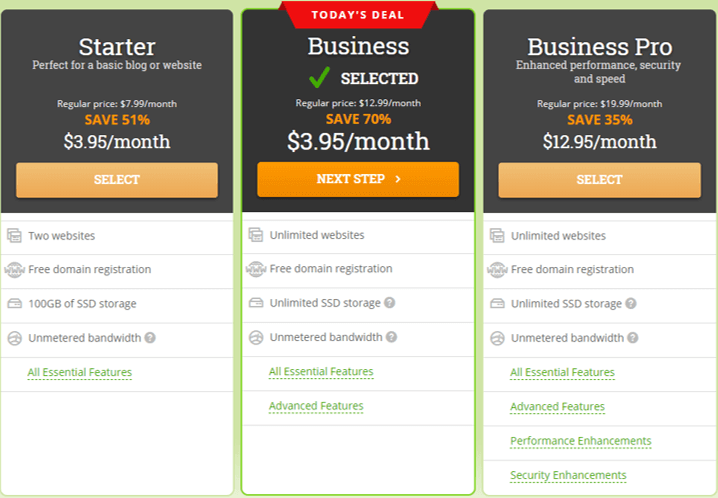 There are many things I like about HostPapa's Business hosting plan.
First of all, if you're just starting your business, then you can make a lot of money from this. The Business Plan starts at $3.95/month, and it allows you to host as many websites as you want.
Besides, the provider gives you unlimited SSD storage and bandwidth. Although they started hosting services only in Canada, today, they offer their products globally.
You also get countless email accounts and over 400 free apps. At the same time, you can access the version of the drag-and-drop starter website builder. They also offer high speed and security.
Can you believe it?
All of these costs are less than a cup of Starbucks coffee!
Moreover, we appreciate the parallel between environmental sustainability and HostPapa's ability to pay for services. It is one of the cheapest green hosting services out there that you can find on the market.
In the future, it's also beneficial when your online Magento store gets bigger. That is, you can switch to the Business Pro version easily because you are not required to pay annual but monthly packages.
But, what if you own a Magento website with lots of visits?
Take a look at the next options.
Turbo plan of A2 Hosting
Provider: A2 Hosting (founded in 2001)
Headquarters: Ann Arbor, Michigan, the US
Plan price: $7.03/month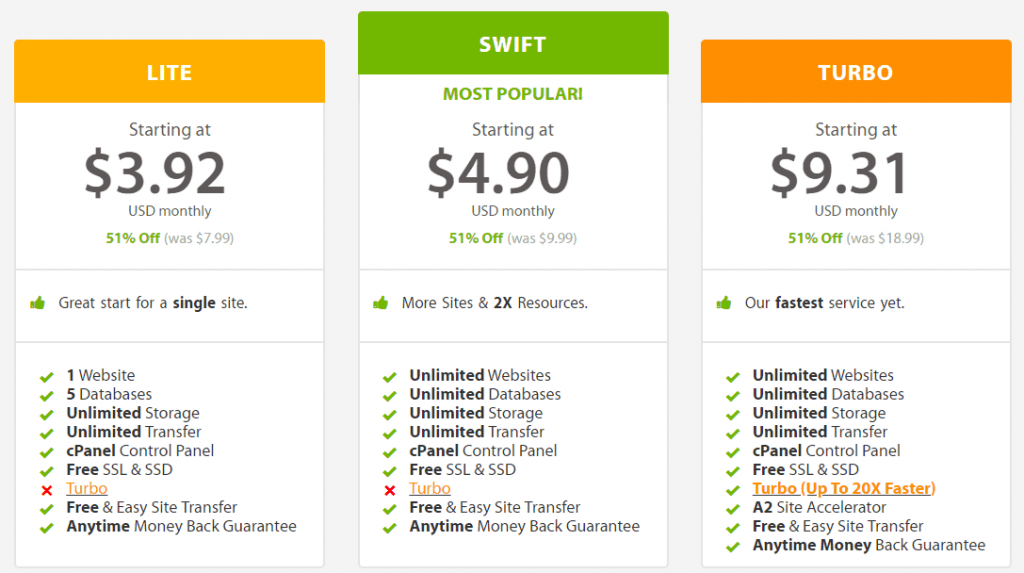 This is a package of Shared hosting, of course.
But, with the advanced Turbo servers, it is a special choice that you can see in this list. Although the plan is not as well-known as those of Bluehost or SiteGround, it can guarantee to speed up your website up to 20 times the regular rate!
Actually, this package costs $18.99/month.
It can be said that A2 hosting tends to be more expensive than other normal web hosting providers. However, currently, the company has a discount code that when you click on the official link of A2, you will receive an attractive rate.
And that's what really matters.
With this discount, you'll have unlimited websites, databases, storage, Turbo, and everything you could ask for in a Shared hosting plan.
About this brand, what impresses us the most is that they always update the latest features for users with high loading speed and safety when using the hosting.
The process is also straightforward. After choosing the Lite hosting package, you just need to click on the Magento auto-install feature, and your website will be updated in a few minutes.
VPS plan of InMotion
Provider: InMotion (founded from 2001)
Headquarters: the US
Plan price: $19.99/month
When hosting a Magento website, the website must always be online and running smoothly. This is the priority of the InMotion provider.
First, we want to mention their hosting services, and there's a lot to say about them. With a full range of hosting, they ensure to meet the needs of businesses, whether they are new or growing.
In which, what makes InMotion Hosting different is its VPS hosting plan, which is optimized for eCommerce. With this option, you will have a higher level of trust, full configuration backups, and root access.
The best hosting plan for Magento provides reliable customer support, especially for businesses in the US with 99.9% uptime. Besides, its page load time is also speedy, can be down to 2ms.
InMotion Hosting provides professional website transfer service. Therefore, you can get your customers to move their sites into your storage space without much hassle.
InMotion Hosting also offers Reseller Advantage add-on service. It enables domain reseller business.
This turns out to be an automation solution that will set up WHMCS, Enom, and provide advanced SSL certificates for you. With that being said, you are able to build a store in just 48 hours and start selling domain names and hosting services without much effort.
Better yet, you will not have to worry about the security issues of your Magento website. The VPS package offers Corero DDoS protection and Patchman malware detection that uses to detect vulnerabilities and ensure security for you and your customers.
Our Last Words
With the help of the best hosting plan for Magento as above, conquering the eCommerce world is no longer be impossible. These solutions not only provide your online store with countless unique and new features but also keep everything working normally as the website grows. If you have any problems with your current website hosting, don't hesitate to contact us. Please like and share the article if you find it useful. Thank you.