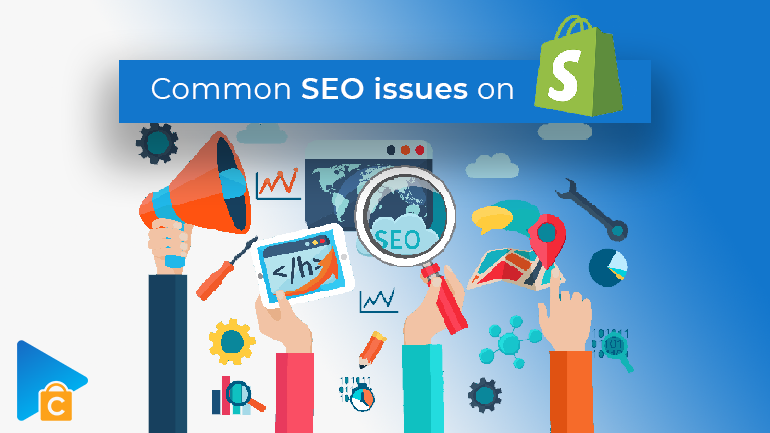 Shopify is the most widely-used eCommerce platform, which helps businesses to sell their stock online more easily than ever before. With its easy-to-use CMS, smaller retailers get a lot of benefits during the pandemic. They can claw back around 94% of what would have otherwise been lost sales. However, it does not mean there are not any problems with the Shopify platform. In this today post, we will mention some Shopify SEO issues, and then, of course, helpful tools to resolve those problems.
Any new website will require a great deal of effort on its webmaster to get the necessary visibility for users to find the site. And like any CMS, there are several SEO hurdles that store owners need to know to ensure that their website can reach its audience efficiently. Some of these issues are more deep-rooted than others. And we will break down the most common SEO problems on Shopify.
Related content:
Most Common Shopify SEO Issues
Restricted URL Structure
Shopify's CMS helps you divide the product listings into two main categories, products and collections, alongside more general posts, pages, and blogs. You can list the individual items you have for sale by creating a new product on Shopify. Meanwhile, collections allow you to bring your disparate products together and sort them into categories in a way that is easy for searching.
With this imposed system, most people have the problem with organizing content when Shopify also applied a predetermined hierarchical structure with limited customization options. Therefore, there must be the subfolders /product and /collections included in the URL of every new product or collection you upload.
Though it is a huge bone of contention with Shopify users, the platform has yet to address this and there is no certain solution currently. As a result, what you need to extremely care for is the URLs slug, which is the only customizable part. Ensure to use the right keywords in the slug and categorize your posts sensibly, giving your products the best chance of getting found.
Automatically Generated Duplicate Content
Shopify users have another frustrating issue with classifying their content as a product or collection that takes place when adding a specific product into a collection. This is because, despite a URL in place for the product page, there is still an additional URL for a product in the collection when automatically linking it to that collection.
Shopify automatically sees the collection URL as the canonical one for internal links, not the product one. This can make things extremely challenging when you need to index the right pages.
With this problem, however, Shopify has allowed for fixes. But it still involves editing code in the back end of your store's theme. 
No Trailing Slash Redirect
Another problem among the most common Shopify SEO issues relates to the trailing slash, which is a '/' at the end of the URL used to mark a directory. Google realizes URLs with and without a trailing slash as unique pages. Meanwhile, Shopify automatically ends URLs without a trailing slash, but variations of the same URL with a trailing slash can be seen by both users and search engines. 
Normally, this issue can be resolved by enforcing a site-wide trailing slash redirect via the website's .htaccess file, but Shopify does not allow users to access the .htaccess file.
Instead, this platform encourages webmasters to use canonical tags to inform Google's preferred version of each page for indexing. It is the only fix available so far, but it's far from ideal and often results in data attribution issues in Google Analytics and other tracking software problems.
Lack of Control Over the Website's Robots.txt File
Besides the CMS making users create duplicate versions of pages regardless of their will, Shopify also does not allow webmasters to make manual edits to their store's robots.txt file. Shopify considers this as a perk when they are taking care of the pesky technical SEO issues on your behalf. 
However, because of that, when a product goes out of stock or collections get pulled, you cannot either no-index or no-follow the redundant pages left behind as a result.
In this instance, you just can edit the theme of your store and incorporate meta robots tags into the <head> section of each relevant page. 
No Subcategories 
Another restriction of Shopify is it doesn't allow users to create subcategories with hierarchical URLs, causing one of the most common Shopify SEO issues.
While we might be able to create a subcategory like the following URL structure:  example.com/collections/women-shirts/short-sleeve on another platform, it is impossible to have hierarchies within collections on Shopify. Therefore, if you wanted to have a 'subcategory' collections page, there must be a flat collection of its own, such as example.com/collections/women-shirts-short-sleeve. When you try to add a forward slash in yourself, a hyphen will automatically change accordingly. 
To have the visual appearance of subcategories, collections can be displayed under different collections in the navigation menu. But their URL and the backend structure are still at the same level.
For example, some apparel merchants prefer a hierarchical structure to have a clear signal for the relationships between sets of parent/child category pages. However, they can use a tag to filter collections to create a subcategory page. But that does not mean without its issues.
Redirect Product Pages 
Most online entrepreneurs encounter situations when their products get out of stock. But the problem appears when a recent customer has bookmarked the page earlier only to come back and realize that the sheet is empty and nothing is available.
If you do not resolve this situation, then you might lose most of your long-term potential customers. Alternatively, you can redirect your customers to another page that has some of your other similar products. By doing this, you can retain your customers and manage the bounce rate.
You can reduce the bounce rate to make your site visible to various users. It is one of the ways for your site to rank high on the search engine. So more customers will get your way following the visibility of your business site. 
Some users eliminate some product pages and do not direct the customer to more relevant pages. This would make high converting visitors get dropped off and go shopping somewhere else.
Top 10 Shopify SEO Plugins
Many Shopify SEO plugins are available to help you manage the search engine optimization of your online store easily. Thus they contribute to helping you go ahead of your competitors in the market.
Following are the top 10 Shopify SEO plugins that will help handle Shopify SEO issues, increase your online store's organic rankings, and drive more traffic to your site.
SEO Plus 
This plugin is specifically created to increase traffic and sales. It reads your Shopify website's content and helps keep it fresh by solving related problems. Therefore, your site can achieve higher rankings, traffic, and conversions. 
You will have web pages automatically scanned and updated by SEO Plus, leaving your content always remaining fresh. This plugin also helps you add new content with many new keywords to your pages regularly. In addition, SEO Plus gives you the ability to customize the displayed content as per your needs. 
SEO Plus also adds a custom message to the product pages to let customers know when the inventory is updated on your site. It has become an ideal tool to drive lots of traffic to your online shop.
Why do users love to use SEO Plus?
Multi-language support is available

The content is optimizable for all screen sizes.

Very easy to install and pretty user-friendly. 

Its functions are intuitive, intelligent, and versatile.

This tool is free to install and use.
Plug in SEO
Plug in SEO is the complete package to optimize SEO, fix all Shopify SEO issues, and drive more traffic to your store. It now has over 30,000 Shopify users. While you can monitor your organic traffic, it also offers easy integration with Google Webmasters Tools and Google Analytics.
This plugin truly helps improve organic rankings by optimizing all the main SEO issues of your Shopify store. It can fix broken links and image alt tags in your blog, optimizing it for higher rankings. Also, its automatic SEO audits can help you check for SEO issues on-demand and have an SEO analyzer offering suggestions to fix any issues.
Let's see the most outstanding features of Plug in SEO:
It allows you to bulk edit SEO data like meta tags and descriptions.

You can add Schema markup on your product pages.

You can have full control over the SEO of your online store.

Pretty straightforward to install and to use.

Help users optimize the heading tags and avoid duplicate page titles.

Target focus keywords are set on all your product pages to help them rank higher in the organic search results.

Come with a free 7-day trial and the cost is only $20/month after that.
Smart SEO
With Smart SEO, the time spent on optimizing your website can be decreased by 80%. This comprehensive SEO tool can help you automatically build meta tags, alt tags, and JSON-LD (JavaScript Object Notation for Linked Data) structured data for every product in your store.
In addition, Smart SEO also generates structured data to Google for all your products. It automatically creates your store's sitemap, but still gives you the ability to choose to include or exclude specific pages. Besides, other reasons why people love Smart SEO:
Reasonable-priced and easy to use.

Among the few Shopify apps that can manage complete SEO.

The support service is extremely helpful and always ready to help.

The schema markup is automatic.

A free 7-day trial and the costs of $4.99/month after that.
SEO Booster
SEO Booster can take charge of all the vital SEO issues Shopify stores encounter and suggest solutions to fix them.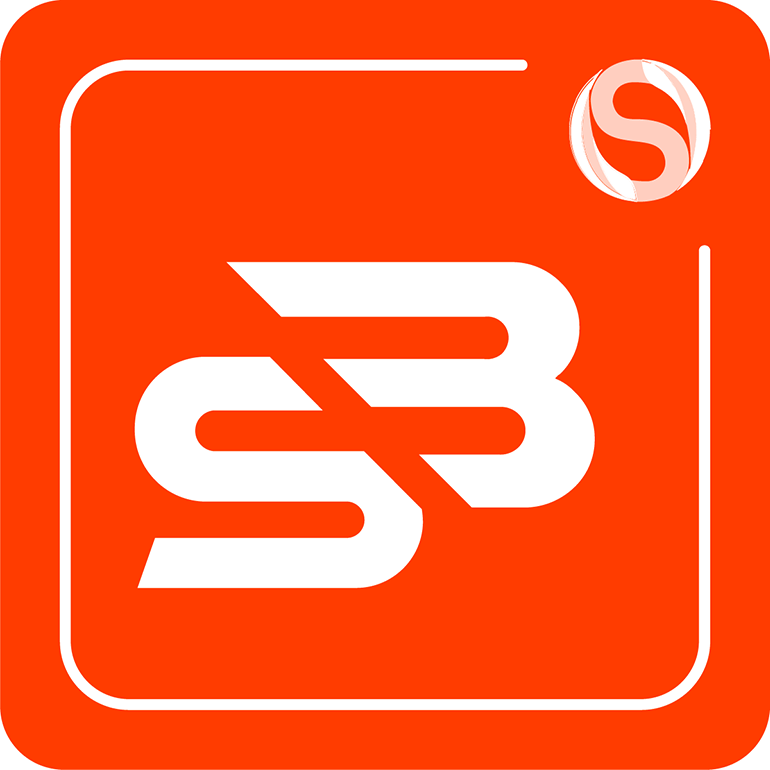 Top Features:
It just takes a short time for this tool to do a lot of work for you and most of the work is done automatically. Then, this plugin will automatically scan your website to offer suggestions to improve SEO. In addition, it provides structured data to help search engines understand your content better and offers suggestions to improve such things as meta titles and description tags.
SEO Booster is greater because:
It allows you to bulk edit product images.
404 errors are kept under check 

It takes just less than 30 seconds to install SEO Booster.

You can submit sitemaps with one click. 

The customer service is extremely supportive and offers instant assistance.

This plugin is super easy to use, ideal for beginners.

It comes with a free 14-day trial and its Growth plan starts at $12.99/month, which offers you all the advanced features, including automatic alt tag updates for 2,000 products.
All in One & Auto SEO
The All in One & Auto SEO plugin is trusted by almost 3,000 store owners. This SEO plugin helps you track your store's Alexa rank, the number of social shares, and the performance of your main keywords. It automatically generates the basic SEO functions for your website.
You can generate templates for meta tags and use them to update all the meta tags in your Shopify store. It does advanced meta settings for robots and generates alt text and meta tags according to the saved template automatically.
All in One & Auto SEO also scans your website for any SEO issues. Through Google Webmasters Tools, the tool automatically checks and finds broken links and 404 pages. The plugin processes detailed analytics to find out all the issues that need to be fixed. Moreover, it checks how fast your website is on both desktop and mobile and suggests potential solutions to improve it. 
A free 7-day trial is available and the cost after that is $8.99/month.
JSON-LD for SEO
Leveraging the power of rich snippets will help you stand out in the search results and get more clicks. The JSON-LD for SEO plugin will automatically add the required JSON-LD data and the necessary schema data for all the products in your store and display the main rich snippets. As the tool automatically updates itself, it will keep adding structured data for new pages in your store.
There are different types of rich snippets available for you, including reviews, product stock, product price, product photos, etc. The tool allows your stores to integrate with 17 review apps, including Google Merchant Center and various other apps. Using this plugin is the easiest way to add rich snippets to your Shopify store. The tool works super quickly and effectively. So, the sooner you install it into your store, the shorter time the rich snippets show up.
 Why is JSON-LD for SEO?
Easy to install this plugin

Add the data to the HTML perfectly

Fast to have a response from the developer who helps fix any issue that you might face

One-time payment of $299 and all updates later are free for life
Sitemap & NoIndex Manager
The Sitemap & NoIndex Manager plugin helps you accurately manage the XML sitemap, noindex, and nofollow tags, improving your store's SEO as a result. You can control which pages to index and which pages to nofollow on your Shopify website. 
Therefore, managing nofollow and noindex for sections like products, collections, blog posts, blog tags, product vendors, etc has become very easy for users. Also, you can stop search engines from crawling sensitive pages on your site including payment and customer information.
As the plugin adds the noindex meta tag in the HTML, there is no impact on the robots.txt file. Interestingly, while Google has reduced support for noindex in robots.txt, this plugin still adds noindex code in the HTML and not robots.txt file. This tool also helps solve the problem of duplicate content issues on your blog.
Other advantages of Sitemap & NoIndex Manager:
It is very easy to use.

It is also extremely useful in terms of its functionality.

If you have no prior experience working with sitemaps, sitemap generation is luckily so easy with this app.
There is a free 5-day trial before it costs $2.99/month after that.
SEO Image Optimizer
SEO Image Optimizer helps you drive traffic from the channel of Google Images search. If you are intending to boost your store's appearance on Google Images by optimizing the images on your site, then this is the tool you need to know.
You will have the alt tag on all the images automatically optimized on your site and it also helps optimize meta tags and fix autopilot SEO, like broken links. The tool also allows you to add rich snippets to your Shopify store. The autopilot idea of this plugin can make users focus more on increasing the products in their store while wasting less time fixing the technical issues of the site.
More:
The tool is pretty straightforward to use and quick to implement.

The support productivity is excellent.

It has an unlimited image sync quota.
The SEO Image Optimizer plugin has a free plan. Its paid plan is $24.99/month, offering additional features like meta tag optimizer, autopilot, and rich snippets.
Rich Snippets For SEO
When your store is added with the Rich Snippets for SEO plugin, search engines will better understand the content on your website. Moreover, when you add structured data markup in your product pages, those pages will get a higher position in the search results, therefore, improving click-through rates and conversions. Google loves sites with rich snippets because it makes the overall user experience better.
When customers can easily view the product prices, the product availability, and the latest customer reviews, they will make purchasing decisions quicker. Rich Snippets for SEO can directly display product reviews in the search results, which will contribute to increasing the conversion rate. Also, detailed product information right in the search results helps drive more qualified traffic to your website.
Breadcrumb snippets are automatically added to optimize the navigation of your Shopify store. And this tool helps you display direct links to your company's social profiles via social schema. Then, the search results will display those links when someone searches for your company.
This app is easy to use and functions excellently. You can have structured data on your site without worries about errors. And the performance of the customer support team is brilliant.
Users pay a one-time charge of $59 and all updates are free of charge.
(SPO) SEO Product Optimizer
Consider using this plugin when you want to increase organic visibility and the performance of your products in the search results, including mobile and social media. The plugin gives you a variety of product suggestions for each product in your Shopify store to acquire more organic traffic. It has comprehensive SEO advice for each product in your store.
You can easily set a custom title for your products with product image and description on social media. You will have no difficulties seeing how your products look on social media because this plugin allows you to customize the product description before officially publicizing it to your target audience on social media.
Selecting specific low-competition keywords for your product pages can help boost their overall relevancy. The plugin automatically offers keyword insertion options based on important areas, such as the title, description, main product content body, etc.
Also, you can have an overview of how well your competitors' product pages are optimized. With the auto-fetching option on Google, you can instantly check other similar products online.
It has a free plan with 10 suggested keyword analyses a month while its paid plan at $15.99/month offers you 100 suggested keyword analyses a month.
In Conclusion,
Some common Shopify SEO issues might worsen the performance of your store, so business operators need to understand how to solve them. The above are some of the significant issues and helpful tools for you to solve them. Good Shopify SEO plugins will certainly help save you time, avoid unexpected problems, and make your website visible to a lot more potential customers.