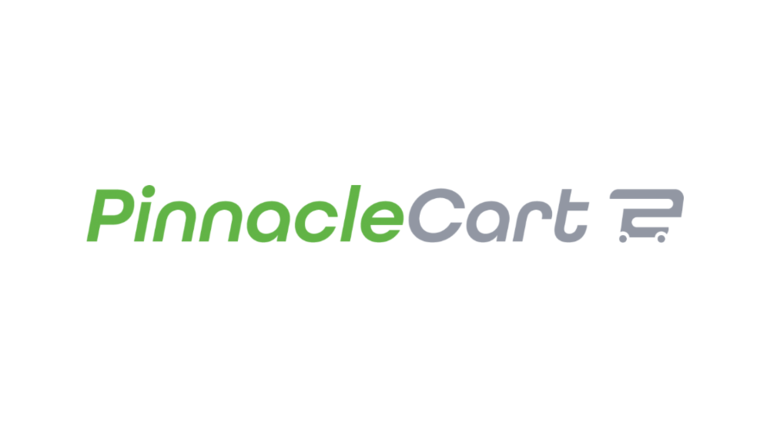 Pinnacle has made their stand firmly as a leading hosted eCommerce software offering more features focusing on the benefits of users over the past 15 years.
Its exponential growth in the registered accounts has proven the cart to be prevalent after all and among the best eCommerce cart available.
So, if you are in two minds of subscribing Pinnacle Cart, this review will help you to determine.
Pinnacle Cart Overview
Official website: https://www.pinnaclecart.com/
Founder: Craig and Mike
Establish date: 2003
Address: 3320 W. Cheryl Drive, Suite B200 | Phoenix, AZ 85051 | United States
Number of customers: 30,000+
Pinnacle Cart was founded by two passionate childhood friends that aim the same dream of bringing an evolution to the eCommerce world.
They piled up a team of more than 20 years in experience and carved the niche of hosted eCommerce and shopping cart software.
Over the years, Pinnacle Cart has gained big victory in supplying a responsive platform for huge clients such as International Health, Schuremed, Discovery Channel, NBA, and HBO.
On Pinnacle robust backend, merchants are able to:
Create an impressive shop
Customize web design
Manage products, orders, and promotions
Analyze sales performance
And many more
Pinnacle Cart essential features
The team at Pinnacle Cart has sorted out the major problems and been adding solutions right on the platform. Let's roll on to the main features and see what benefits it brings.
Modern design templates
Not many platforms can provide well-designed and innovative themes allow you to create an impressive storefront. These themes, at paid or free version, are all optimized to be friendly on most smart devices and OS.
It yet comes with a CMS to manage SEO attributes while creating information webpages running on both WordPress or its Page feature.
The company also provides a premium design service for those who wish to have their website professionally customized. Check out the plans here.
Integrated add-ons
An optimized store should not miss the notable add-ons to support managing the store, namely:
Avalara: update your sale taxes
MailChimp: support email marketing
Addshoppers: report, track ROI, share data
Endicia: shipping solution
Web security
Pinnacle Cart provide SSL for all stores to protect communication and keep private information from hackers.
Exclusive marketing tools
The platform provides maximum marketing support to help you boost your website's visual to the public. It consists of a pile of promotion tools to optimize PR.
Google Analytics
Help catch up with the site's performance data such as traffic, subscription, metrics of customers' behavior, and so on.
Google AdWords
Get your content to display on Google with paid ads.
Email list
Manage registers and send offers, deals, promotions, and newsletter to multiple accounts.
Abandoned cart notification
Send alert to customers who left their carts without checkout. Remind clients about your store and make them click to come back.
Enhance SEO
The platform is SEO optimized to rank on Google. It also gives suggestions to help users to improve their current SEO errors.
Manage gift cards, vouchers
Merchants can generate and monitor these data in one section with a user-friendly interface.
Inventory management
Merchants will have full control over the stocks by viewing and modifying SKU, categories, price, and attributes. There is also configure notifications feature that will let you know when the stock runs low.
Dropship integration
For those who conduct a dropshipping business, Pinnacle Cart supports Doba drop ship platform with hundreds of wholesale products. The integration releases stress on fulfillment and logistics.
Secure payment
Pinnacle Cart's preferred payment gateway is FirstData which guarantees rapid and secure check out. Besides, users have dozens of other payment processors employing credit cards and e-wallets. All are certified with PA-DSS (Payment Application Data Security Standard) and PCI (Payment Card Industry.)
Not only that, PinnacleCart storefront allows setting up bills in multiple languages and currencies.
What makes Pinnacle Cart outstanding
There are common problems that many eCommerce users complain about on other platforms got solved on Pinnacle Cart.
Here are a few.
QuickBooks
The native integration reinforces the order management system to process orders faster in real-time. This is the best solution for multi-million dollar companies that have thousands of bills to account every day.
Expert Workforce Solutions
Release the HR department from overwork by scaling the effectiveness while technically reducing workload and redundant staff.
All-in-one solution
Pay only once for all. There is no split cost in the bill on Pinnacle Cart for extra add-ons. You will know everything included in a purchase in a transparent bill.
Pricing plans

StartUp– $44.95/month
No transaction fees
Unlimited products
Unlimited administrative accounts
Online, mobile, and Facebook stores
450 features
30 payment methods
Professional reports
1 GB disk space
2 GB bandwidth
Standard – $94.95/month
No transaction fees
Unlimited products
Unlimited administrative accounts
All features from the StartUp plan
10 GB disk space
20 Gb bandwidth
Advanced – $199.95/month
No transaction fees
Unlimited products
Unlimited administrative accounts
All features from the Standard plan
Dedicated SSL
Unlimited disk space
Unlimited bandwidth
Enterprise – By quote
No transaction fees
Unlimited products
Unlimited administrative accounts
All features from the Advanced Plan
Shared SSL
Dedicated SSL
Unlimited disk space
Unlimited storage
Consider purchasing their useful add-ons to scale the functionality of your purchase:
Recurring Billing – $9.95/month
Product Filtering – $14.95/month
Reference: https://reviews.financesonline.com/p/pinnacle-cart/#features
Our verdict
Experts highly recommend using Pinnacle Cart if you seek long-term business growth and a solution for your scale-up ambition. 
"PinnacleCart is a turnkey solution that has become the top eCommerce platform for small-to-medium businesses." – Said the founders
The platform offers a trial if you wish to have a look and see how it goes. Click here to grab your Free Store. After successfully register, follow the steps and have your store set up in a flash.