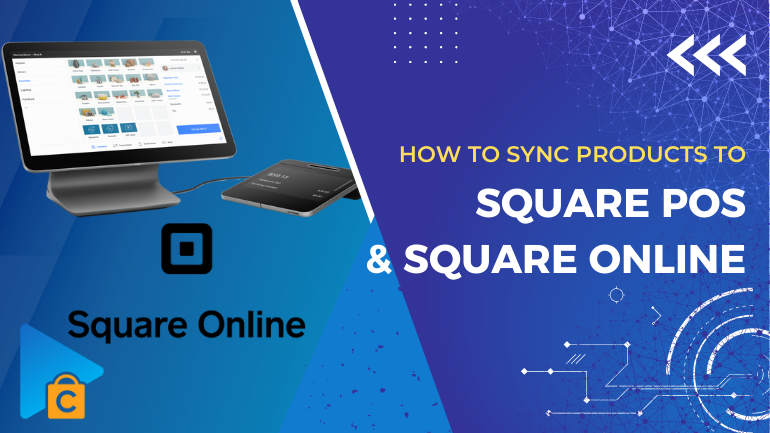 Square – or SquareUp offers an easy-going eCommerce platform that integrates many useful payment tools to support online vendors. While using Square POS and Square Online, it is essential to know how to sync products to Square POS and Square Online!
Square POS – Point of Sale
A point of sale can work for your retail store, quick-service restaurant, beauty salon, or on-the-go jobs. Square POS offers reliability and ease of use for every business needs. Since its launch in 2017, Square's POS system has grown exponentially, now being regarded as one of the best point of sale providers for small businesses in the UK. Why is that?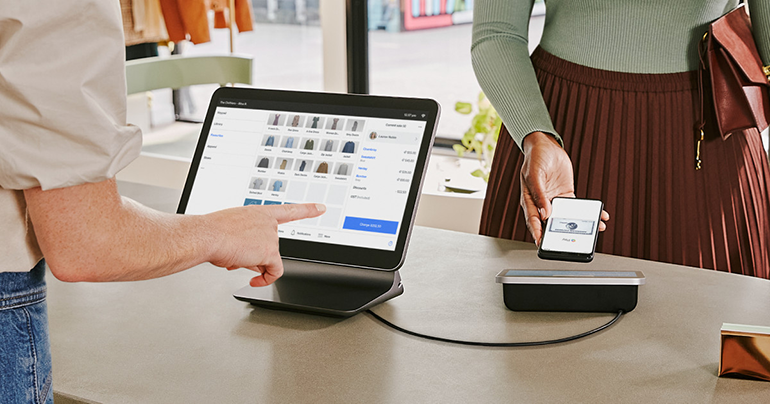 Simple – The interface is intuitive for online merchants to use. It is easy to access analytics and a variety of tools with a click of a button. And it also accepts all payment types at checkout.

Customizable –

Square POS online

system cooperates seamlessly with its hardware and a rich ecosystem of products that help you with your team management, creating custom loyalty programs, like sending invoices and emails, and more.

Reliable – The

Square POS products

and all others from Square are designed and tested to handle the busiest checkouts. Square has built it from top to bottom so it works perfectly just as it should.

Transparent – Users are not charged for the Square POS system. The only payment you will take is at one clear rate of 2.6+ 10¢ for tap, dip, or swipe.
Square Online
Besides Square POS, eCommerce merchants are provided with Square Online to create a professional website where they can showcase their business online, sell items, share blog-style stories, and process payments. With this easy-to-use website builder, you will spend less time setting up your online store and have more time to focus on your business.

It is free to build a website via Square Online and you can sell unlimited products, and fulfill orders electronically without any subscription fees. In addition, you can even host your site with a free Square subdomain (.square.site). The only fee is the transaction fee for orders placed on your website, or if you need optional upgrades or services.
Square Online is an auto-integration with Square POS to optimize multichannel merchandise. It supports auto-synchronization of products and categories to POS and Online, helping sellers manage the business at the store and also on the website concurrently.
More technical guides:
Add Items and Categories to Square Online
Items that are synced to Square Online from Square Item Library can go to 7 different item types. You can also easily add and edit products on the Square Online Overview page.
Create a New Item
There are some ways for you to add items from within the Square Online site editor:
Click the +Add button and, on the dropdown menu, select Item.

In the Page list, find the "Item pages," and click +Add item.

Click the Add section button and choose the item section you want, then click Add to place it on the page. There is usually a button to choose items. Click that button and look for the Add item button.


No matter which way you choose, you will see a popup open where you can quickly add a new item.

To add a new item, first, you'll set up the basic information, including the item type, title, price, and a description that appears on the item page. 

Next, upload one or more item images and select a fulfillment method. 

After that, you can save up if you want, or click More options to see how all item settings are seen on the Square Online Overview page.
To edit the information for an item, click on the item page and then click on Edit item details. The item edit screen is opened, allowing you to make changes and save them without leaving the editor. Besides, you can find below the Edit item details button several options to customize the look of item pages.
Import/Export File Format
With Excel (.xlsx) and a comma-separated value (.CSV) format file, Square supports bulk importing and exporting of your item library and inventory.
Before attempting to import changes to your library, you should export a new copy of your item library in the newest file format. If it is necessary to revert to a recent version of your Item Library, you can undo an item import from the Items page of your online Square Dashboard > Actions > Undo Catalog.
How to Sync Products to Square POS and Square Online
While using the Square migration tool of Next-Cart, users will not have to worry about how to sync products to Square POS and Square Online. Next-Cart will do this task for them automatically.
Next-Cart supports syncing all kinds of data available on Square POS and Square Online. You can cut downtime to import data into both platforms because the system will automatically sync data without any extra software.
Here is how Next-Cart data synchronization service works in 3 steps:
Step 1: Submit your request to the Next-Cart team by providing your website URL, product data feed, and specific requirements.
Step 2: Have the Next-Cart technicians set up a connection between the data feed and your online store through our Data Synchronization system.
Step 3: Auto-sync products – Your product inventory and attributes will be updated from the data feed on a regular basis and following your specific requests.
Following is all product data that Next-Cart can help to migrate and sync:
Products with Options and Variations

Categories (linked to products)

Customers with addresses and purchase history

Orders with product information, customer information and payment information.
In Conclusion
Square offers multiple tools to accommodate eCommerce business owners, like sending invoices, accepting online payments, and offering delivery, pickup, and shipping options. It also helps set up a Square online store. Square provides solutions for multiple businesses, including retail stores and restaurants, processing very well on both Square POS and Square Online.
This article hopefully has given useful information about these two Square features, and how to sync products to Square POS and Square Online easily with the full support of Next-Cart!