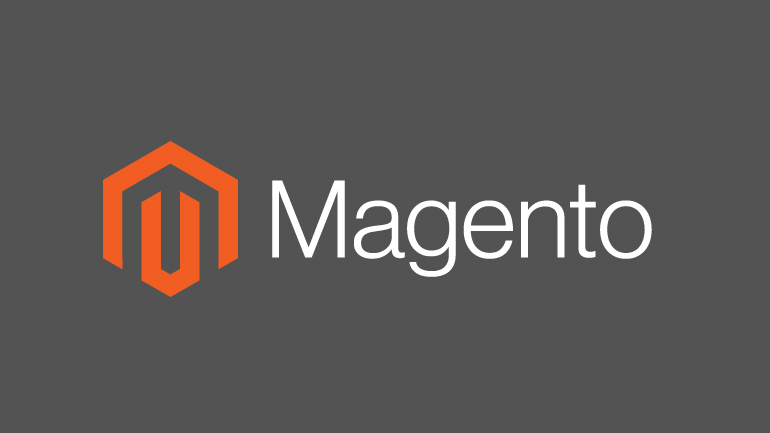 There are a lot of eCommerce platforms that you can use when you want to set up an online store.
However, if you are the beginner who starts to invest in eCommerce, you may not be able to fully visualize all the features as well as which platform that you should choose to suit your online store's sales development process.
For the time being, when referring source code solutions to develop a website using eCommerce platforms, Magento is always considered as one of the most utilized choices. Therefore, in this article, we suggest that you should choose Magento.
Also, there'll be various reasons to prove that it is the best eCommerce platform for you at the current time.
What is Magento eCommerce platform?
Magento is an eCommerce platform that includes many features built on open source technology to provide online sellers with flexibility and control through interfaces, content, and the function of an eCommerce store.
Magento intuitively and powerfully manages marketing features, optimizes search engines, and catalog management tools, helping salespeople create their own sites for unique business needs.
Designed for expansion, the Magento Community Edition provides companies with a customized, secure, and stable eCommerce solution.
In addition to fixes, people are regularly trying to improve the system to enhance website speed and add new features to Magento. It will ensure that Magento continually evolves to meet the needs of online shop owners and businesses.
Maybe you haven't known that several major technology brands such as Samsung, Fort, Fox Connect, Lenovo, Olympus, Nestle, Nespresso, Nike and millions of other small and medium-sized commercial sites around the world use this platform.
So, why is Magento so popular?
What makes it different
Featuring the greatest structure
Though WordPress is an excellent content management system, it is not built to serve eCommerce businesses. In contrast, Magento has many features and designs used to build eCommerce websites.
Magento is an open platform which means that users can adjust to their own needs without paying any fees to Magento.
Thanks to the open source system, a Magento programmer can create eye-catching and unique user experiences based on different access device platforms. New ideas have been put into Magento to help the system better and better.
Magento can also add customized capabilities to the "back-end" side of the site to meet specific requirements for the job. With Magento, the core solution for eCommerce, you can take control of the interface and processing capabilities of a commercial website.
Currently, Magento has almost all the features for online stores from small to large-scale ones as an online marketplace. Everything is available on Magento, from the category of customer groups to marketing management. Here are some basic features of Magento.
SEO management
Sales: Orders, order status, invoices, deliveries, returns, additional new orders, tax administration, payments
Product: Catalog, products, product features, suppliers, comments
Customer: List of customers, customer groups, earn points, online customers
Marketing and Promotion: promotion management, banner, affiliate, gift vouchers, rewards points
Content management: Catalog, content, tag management, images, sitemap
Payment management
Interface management
Report
Covering up to 6 types of products
With a variety of product types manageable, Magento stands out to be the number-one platform for eCommerce. It allows users to store up to 6 different types of products:
Simple product
Configurable product
Grouped product
Bundle product
Virtual product
Downloadable product
The power of these categories was led to believe existing in any eCommerce platform, but only using Magento, should you experience the many unparallel benefits.
In other words, Magento lets its users distribute a wide range of products from physical to digital. Unlike the restriction on other platforms, you can sell almost unlimited legal goods without having to bother the source code.
Hence, Magento is suitable for all company sizes. It qualifies almost all demands of storing product information that every e-merchant needs.
In terms of functions and improvements for eCommerce, Magento will never disappoint you.
Assuring security of information
Good security is one of the outstanding features of Magento because of the eCommerce system development. It's no doubt that Magento is the ideal choice for large-scale businesses.
Furthermore, since Magento has become an open source, it has a large community of developers all over the world working with it every day, ensuring the eCommerce platform is up-to-date, safe and fast which can help you anytime.
Thousands of online shop owners using Magento every day want their eCommerce website to be more secure. Therefore, they always perform a search for possible security vulnerabilities of Magento.
When these vulnerabilities are found, they will provide to the community for the fix in the next update version. Thus, your store will always be absolutely safe from basic errors that the security will constantly be updated.
Providing high performance
When it comes to the time of loading pages, processing query, and other performance parameters, Magento will again be the first choice for you.
Magento with modern technology like Varnish and database optimization techniques will fully satisfy the requirements of many eCommerce enterprises.
The integration of Magento with a large number of third-party services includes payment gateway, database application, shipping, shipping tracking, etc. which are quite quick and easy. Additionally, the Magento platform has built-in Google tools like Google Analytics, Google Checkout, and Google Base.
Is it appropriate for your online store?
Magento is powerful and professional. Currently, many large eCommerce sites are using this source thanks to the preeminent features for sales websites.
Previously, using Magento was quite tricky because this source code was heavy. The original installer is about 300mb.
So, if your firm has a large scale, abundant budget, and you need a professional eCommerce website with a variety of products, you can use this platform because it's sturdy and professional.
However, Magento is considered one of the most complex eCommerce software today. Therefore, if you want everything to go smoothly and stable, you will need at least one IT specialist to develop the source code and your computer must have a good server configuration.
Our last words
Magento is an open source platform with lots of flexibility so you will have full control over it to create an eCommerce site in the way you want.
The marketing building function is also advantageous with an abundant application store contributed from the community. Undoubtedly, Magento is a perfect eCommerce solution for any business of any size. If you need further information, don't hesitate to let us know.
Please like and share the article if you find it useful. Thank you.