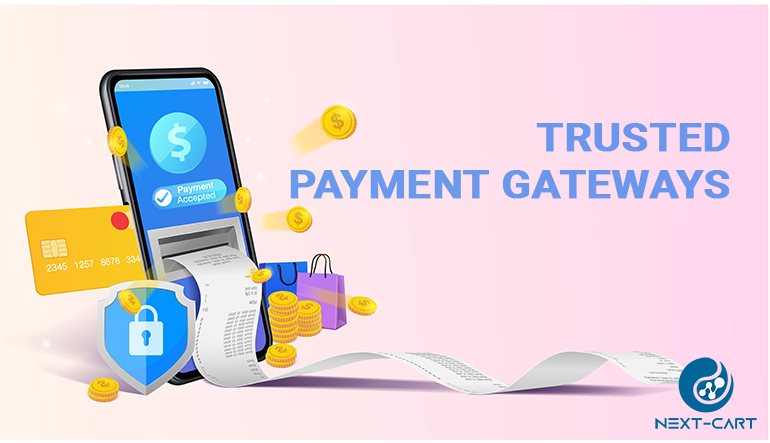 Why do we need the most trusted payment gateways? Because they are the must-haves if you want to run an efficient eCommerce platform.
You sit at home, choose your favorite item, pay, and wait for the delivery service to bring it to your door.
The speed and convenience become the advantages of this type of business. But that only really happens when sellers and buyers establish a quick transaction method.
Technology opens up new directions for the market. This creates conditions for the promotion of new buying and selling methods.
In addition, with the excessive negative effects of the Covid-19 pandemic, eCommerce is gradually becoming a "salvation" for sales of both businesses and individuals in the business field.
Overview of payment gateways
Payment gateway is no longer a strange concept for us. There are many different definitions, but in simple terms, an electronic payment gateway is a "payment intermediary service between buyers, sellers, and banks".
In each transaction, the buyer will use his bank account or digital wallet to pay his bill, and the payment gateway is supporting that.
A functional payment gateway will allow merchants to securely accept multiple means of transactions (debit cards, credit cards, wallets, etc.) These payment intermediaries, as mentioned above, are called PSPs (Payment Service Providers).
Units and owners of websites and eCommerce platforms, instead of having to maintain connections with banks, only need to use the services that PSPs provide.
PSPs take care of connecting, accepting payments through banks and other means used by customers.
To be able to conduct a transaction through a bank card, you will need to provide some identifying information such as credit or debit card details (16-digit card number, cardholder name, expiration date, and CVV number…). 
The payment gateway will encrypt the card details and go through a security check before sending the card information to the bank. After performing the check, the issuing bank authorizes the transaction.
Approval or decline notices are sent back to the bank from the card programs, and then to both the buyer and the merchant. The transaction is successful when the seller collects the full amount to be paid directly from the buyer's account.
Although the explanation is quite complicated, the above process takes less than 1 minute for good payment gateways. Thus, the most trusted payment gateways must both ensure the speed of users' two-way transactions and ensure that personal information is protected.
What factors make a trusted payment gateway?
This is not the main focus of the article, but I will outline the most important factors for you to base on to choose the criteria that are right for you. (But the truth is, they're all necessary.)
Confidentiality
Payment gateways should first and foremost help buyers feel secure enough to entrust their wallet-related personal information. PCI Data Security Standard and 3D Secure are the minimum requirements that a payment gateway needs to meet.
Easy integration with merchant platform
No one wants an all-day payment with problems. An uncomfortable feeling for the buyer and of course financial troubles will come.
Multi-Currency
Everyone wants their business to grow to scale. And once that has been achieved, the emergence of money flows from different countries is practically inevitable. A trusted payment company that will support payments in multiple currencies.
Payment time
What the seller wants to achieve is of course a profit, so to choose wisely, you should also pay attention to the timeframe for the payouts. This can vary widely between PSPs but in my opinion, a reasonable interval is once a week or every 2 weeks.
List Of Top 10 trusted payment gateways
1. PayPal
Created in 1998 as a digital wallet, few would have thought that PayPal could become such a successful global payments company. It all started when eBay decided to acquire PayPal and turn it into an online payment processor. To date, more than 300,000 sales sites around the world integrate PayPal as a payment method.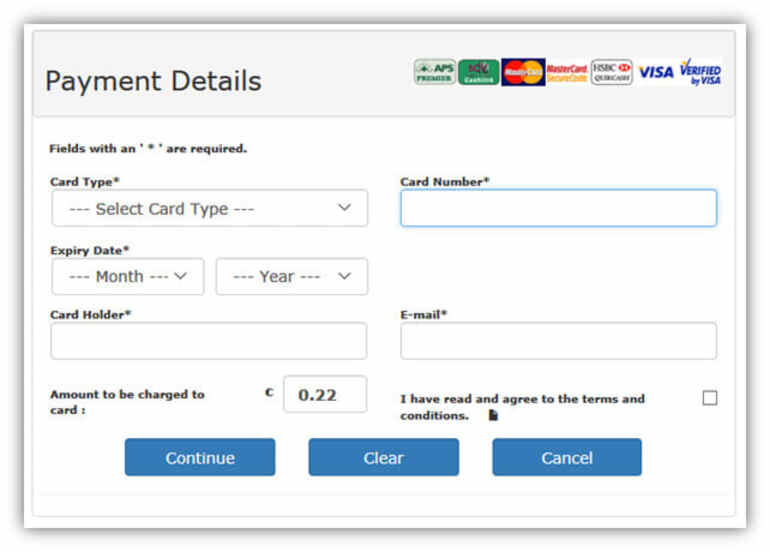 For shoppers, the PayPal payment gateway minimizes the need for customers to provide relevant financial information and thereby limits the risk of disclosure.
You can pay in a variety of ways (both credit and debit cards) on any commercial website or app based solely on your email address.
The price of 2.9% + $0.30 per transaction is considered a competitive price and satisfies most businesses. In addition, users do not have to pay additional maintenance and startup fees.
PayPal is now available in over 200 countries and accepts payments in 26 different currencies. In addition, users can sign up to use PayPal's advanced payment features with the PayPal Payments Pro plan.
Payment coverage will be expanded with American Express, Visa, Mastercard, Discover, and PayPal Credit; integrates with major eCommerce platforms like Shopify, Squarespace, BigCommerce, and WooCommerce.
2. Stripe
The Stripe payment gateway has earned my trust. By simplicity, not only provides you with a "pay – collect" method of money, but also provides a solution to manage online transactions anywhere in the world.
Stripe is suitable for most businesses of different sizes. Customers can build the platform they like or take advantage of Stripe's native integrations with existing eCommerce platforms, including WooCommerce, Shopify, Wix, Squarespace, and BigCommerce.
Besides, if you are IT savvy and know how to use Ruby, Python, PHP, and Java fluently, you can create many APIs to fine-tune your payment process, marketplace, or fundraising platform. capital in its way.
What do you need in an online payment gateway? Stripe will give you that. Don't worry about the currency you are consuming, because Stripe supports up to 135 currencies.
In addition, users can choose to pay via mobile, pay for subscriptions, and pay without touchpoints. For merchants, they will be provided with tracking and analysis features based on transaction reports.
With a card processing fee of 1.4% for European cards, 2.9% for non-European cards plus $0.30 per transaction, and no surcharges, Stripe is worthy of your consideration.
3. 2Checkout
Good feedback from more than 200 countries and regions ensures 2Checkout a solid place on this list.
The biggest advantage of this payment gateway is that it accepts a huge list of popular credit and payment cards, including MasterCard, Visa, American Express, JCB, and PayPal.
2Checkout also features various eCommerce platforms, shopping carts, and invoicing systems to take full advantage of this. And if you are worried about the language system as well as the currency? 2Checkout also supports payments in nearly 30 languages ​​and 100 different currencies.
You will not need upgrade packages to be able to store and compile billing statements, place recurring transactions.
Besides providing online payment services, 2Checkout can also help capture more market share with a series of discount vouchers.
This is the way to increase the excitement for shoppers. Shopping cart templates and tools to help increase conversions along with detailed information about each brand (sales, customer satisfaction metrics…) are also constantly updated to satisfy customers.
And of course, by meeting the Level 1 PCI data security standard, you can rest assured about the personal information of both businesses and customers.
4. Authorize.Net
The oldest of the payment gateways that I would recommend to you, Authorize.Net was born in 1996. Financial reports show that Authorize.Net provides services to 430,000 merchants and since 1 billion transactions are made through this online payment platform.
In essence, Authorize.Net is like a card machine because you do not need to install any additional software to be able to use it integrated into your sales website. 
Therefore, this payment gateway is very easy to use even if you have very little experience in the field of eCommerce.

Authorize.Net allows users to accept payments from major credit cards. These include Visa, MasterCard, American Express, Discover, Diner's Club, and JCB, debit cards. It also accepts e-checks, foreign payments from most countries as well as digital payment services such as Apple Pay, PayPal, and Visa Checkout.
With the advanced service plan, users will be able to make recurring payments, invoicing, manage customer information or set up virtual point of sale systems if they can afford it.
5. Braintree
The Braintree payment gateway is part of the PayPal network after its acquisition in 2013. PayPal's influence on Braintree is undeniable as you can pay in a variety of ways in more than 130 currencies. bad. Recurring payments, managing accounts, or updating accounts… are some of the key features of Braintree.
And for those looking for something new, you'll be disappointed. The simplicity, the beautiful interface that creates a seamless payment experience on any website.
The ability to integrate with most major eCommerce platforms is the biggest highlight of this payment gateway. Besides, you can also use Braintree's mobile app in conjunction with the PayPal Here card reader to pay directly at the store.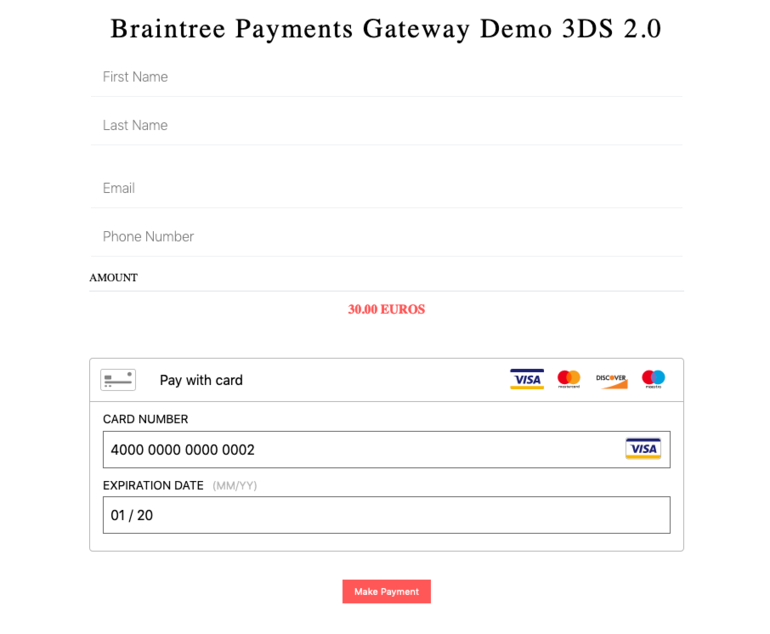 According to customer feedback, Braintree is best suited for startups.
6. Skrill
Referring to trusted payment gateways, we cannot help but mention Skrill. Over 20 years of development, Skrill has been recognized by its partners for the professionalism of features that support the user's payment process.
Skrill supports more than 30 currencies and connects directly with 80 banks allowing customers to shop for products and services around the world. Besides, it is also integrated with other eCommerce platforms such as Shopify, Magento, WooCommerce… All will happen quickly after you provide and authenticate your email account. Pretty convenient and safe, right?
Besides the function of a payment gateway, Skrill also works as an electronic wallet (quite similar to PayPal). Although many people will laugh at the fee of 1.9% for each transfer – receive money, Skrill wallet is extremely suitable for small transactions in applications or when you need to transfer money to many people at the same time (apart from trade).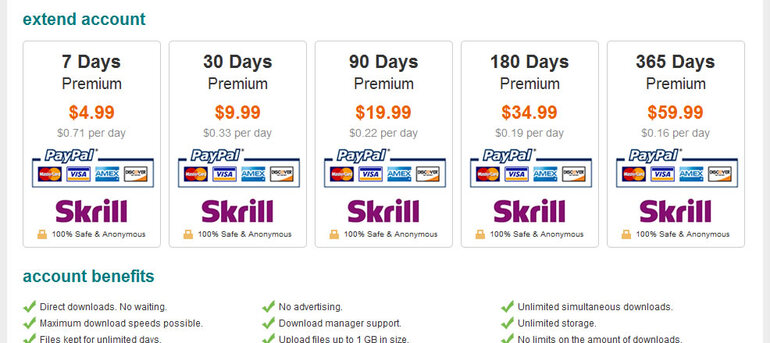 7. Adyen
These extremely convenient features help Adyen become a partner of many large enterprises in the world such as Uber, Esty, Spotify, Microsoft…
Let's temporarily ignore the fact that Adyen can cope with about 250 payment methods and 150 global currencies to move on to other points that are even more impressive. What this online payment gateway offers you is a processor, with:
RevenueProtect helps manage risks related to information disclosure, commercial fraud
RevenueAccelerate helps optimize automatic payments, helping to eliminate payments with a high probability of failure
Adyen's Customer Area helps analyze and display payment data from all sales channels, across geographies, and gives you a detailed view of customer behavior.
Adyen can integrate with eCommerce platforms including Shopify, Magento, Salesforce, supporting terminal APIs for direct payment at POS or stores.
8. Square
If you don't set too high a demand on the technical aspects, then Square might be the right choice for you.
Jack Dorsey, the co-founder of Twitter, created Square in 2009 and this has made an impact on retailers and SME businesses alike. An online payment solution that works on smart devices as an alternative to cumbersome and expensive POS hardware.
With Square Online Checkout, you accept all major credit cards as well as other forms of payment such as Apple Pay and Google Pay, excluding PayPal. In addition, customer transactions will be authorized via email, SMS, or through operations on eCommerce platforms.
You will also be provided with a processor to perform tasks such as archiving, invoicing, recurring payments, customer management and analytics, and more.
9. BlueSnap
Back after the unnecessary controversy many years ago, Bluesnap is rising to become one of the most promising electronic payment gateways on the market today.
The platform possesses a high level of security that minimizes commercial fraud to protect both sellers and buyers in transactions.
BlueSnap is the only true online payment company on my list. That means it will simply solve your transaction-related problems.
BlueSnap does not manage the seller's account online, but through another party (including First Data, Vantiv, and some other partners) to manage.
BlueSnap's Powered Buy Platform is the heart of the company's payment system that accepts 110 payment types in 100 currencies, ideal for international merchants. Payment methods include all major credit cards, PayPal, and ACH payments via eCheck and bank transfer.
You can safely set up transactions on eCommerce platforms like Magento, Shopify, WooCommerce because of course BlueSnap has integrated.
You can also customize to specialize hosted payment pages and the Account Updater feature via the API.
10. SecurePay.com
Mobile payment, payment via popular card signals such as Visa, MasterCard, American Express, Diners Club International, or payment via PayPal e-wallet are all allowed by SecurePay.com. SecurePay offers as well an easy integration process as it can integrate with many major online shopping carts.
To link your credit card and start using it, you must register as a member on SecurePay.com. Fees per transaction are 0.25% – 1% + $0.25 respectively.
In general, this payment gateway supports a variety of services, the service fee is quite cheap, but the registration and maintenance stage is quite complicated.
You need to sign a service contract with SecurePay.com and be forced to pay $400 in compensation if you unilaterally terminate the contract early.
Final Words
The above trading portals are selected based on my feelings as well as the evaluation process of many other customers around the world. Hopefully, it will be a reference channel for you to choose most trusted payment gateways for your transaction.
The above list is too short and we still have countless other typical names that have not had the opportunity to appear such as SecurionPay, Payline, WePay, or FIS Global.
Thank you for reading and hope you will be a wise customer!