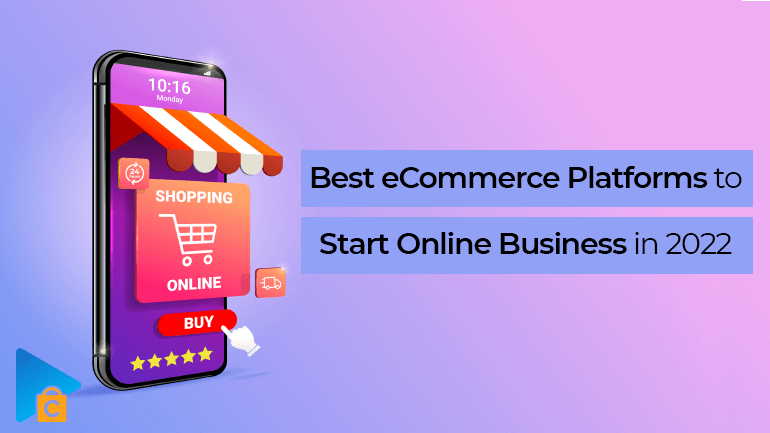 We all have heard too much about the Covid-19 pandemic. Some people just sit there and lament their fate. And some people find solutions to get out of adversity, live together, and more. For the commercial industry, early 2020 could be a bleak picture. But the rays came in the second half of 2020, and this year are bright rays of sunshine.
The revenue of such eCommerce is expected to reach approximately $4.9 trillion by 2021. Yes! You are not mistaken. I think this is a real opportunity. Of course, achieving sales in the hundreds of thousands or millions of dollars will require a long-term strategy, but to start an online business in 2022 to join the eCommerce race is one of the right things that you should do.
And that can start today with your selection of the best eCommerce platforms that provide eCommerce solutions for your business.
How to start an online business and how to choose the right eCommerce platforms
First steps with eCommerce
Starting a business can be challenging, whether it's a brick-and-mortar business or an online eCommerce business. The Bureau of Labor Statistics compiled the data and concluded that about 20% of small businesses go out of business after just the first year, and about 50% have the same outcome by the fifth year of the journey.
Start online business in 2022  doesn't mean you set up an online store and expect customers to click on it. No! It's something more conventional.
1. Identify customers
Selling is sometimes the art of timing. Send the right message to the right person at the right time and success will follow.
Don't try to please everyone. The point of this is that you determine who you are targeting.
Besides, when having the intention to start a business through sales, businesses or retailers already have their products. Ideally, however, you should create your product portfolio from a marketing perspective, i.e. discover what you can sell that will attract and interest your preferred target audience.
2. Determine the scope of business activities
You can get started by joining and becoming a member of Online Marketplaces with many other vendors. Or let your confidence speak for itself with a separate online store. The first steps are always very important because they will greatly affect your customer base later. That is what this article of mine will discuss and analyze.
3. Increase brand awareness
It costs much more to entice strangers into loyal customers than it does to retain customers who already have a good experience and feedback on your product.
Email and social media marketing are great ways to increase brand awareness when you start online business in 2022. But what do you think about letting customers who have experienced their products become "brand ambassadors". I call it "Repeat Business".
Many brands will treat new customers favorably, and that inadvertently makes existing customers unappreciated. And they will tend to leave in search of offers from guest brands.
Depending on the size of your operations or profits, the application of a "Buy 1 Get 1 Free" policy or a loyalty program in the form of accumulation will be appropriate.
4. Focus on customer service
You may be a newbie in the market and the business process is still not smooth, but the experience you bring to customers during the buying process is very important. The transaction process between the two parties will continue until the customer has paid for your product. However, because it is an online purchase, they will not be able to interact directly with the product. Your counseling will be a way to encourage and reduce anxiety.
You also need to develop a clear policy on delivery, exchange, and return right from the start of the store. The trust of customers comes right from there. Just like how you react to both positive and negative customer feedback. Social proofs such as feedback images, reviews, or photos of customers when experiencing the product will have a great impact on future buyers.
I think those will be the first steps if you want to start online business in 2022. And after doing that, we can think of further things like advertising campaigns, promotional campaigns to stimulate shopping demand or internationalize your business.
A few criteria if you are going to choose eCommerce platforms
1. Easy to use
For me and many others, this is quite an important criterion. There will be a lot of people starting with eCommerce who do not know or know very little of knowledge and skills related to information technology. You need to be honest with yourself about the time you are willing to spend learning how to use it. An easy-to-use platform will allow you to create a beautiful eCommerce website and make sure you spend as little time learning as possible when you want to grow.
2. Links with payment companies
I'm talking about PayPal, Stripe and Apple Pay, and hundreds of other local payment gateways. Various payment options will create convenience in payment. And this of course increases the likelihood that shoppers will complete their purchase.
3. Analysis report
This is the most important feature for eCommerce today. Data summarized by day, week, month, year will help you to know if your website is performing as expected. Any eCommerce platform you choose should have built-in analytics to make it easy for you to track eCommerce metrics that are important to your business. You'll want to be able to track average order value, sales conversion rate, customer lifetime value, churn rate, and more.
4. SEO Friendly
Your eCommerce store will appear in search results not only for your brand name but also for the products and services you sell. That means you need an SEO-friendly eCommerce platform. Look for platforms that allow you to use your domain, collect and publish customer reviews, and add content (like a blog) so you can drive organic traffic.
5. Mobile-friendly
There's no denying the growing influence of mobile devices when you intend to start online business in 2022. Their versatility makes it easier for customers to get what they want. As such, it is important to create a mobile-friendly eCommerce store. Shoppers can easily browse your website and make purchases from their mobile devices.
6. Integrations and applications
Another important feature to consider when you are trying to find the right eCommerce store platforms are the integrations and apps it offers. These add-ons help fill in the gaps for features your chosen platform doesn't have and extend the functionality of your eCommerce platform. A few good examples are email marketing, accounting, or inventory management tools.
7. Support
Customers need your support during the shopping process. And you also need support from the customer team in the process of operating the eCommerce platform. Support is fast and efficient because no one wants to be the one to wait, right? You should prefer platforms that have multiple support forms from live chat, email, phone to self-help options to help as a knowledge base or community forum.
Best eCommerce platforms to start online business in 2022
An eCommerce platform that helps you open an online store
We'll start with platforms that give users the ability to create a standalone store that owners can maintain and operate on their own.
1. Shopify
This is the first platform that comes to mind when setting up any eCommerce-related listing. After nearly 18 years of development, Shopify has confirmed it as a platform for all types of objects from freelancers, small and medium businesses, or large businesses.
Pros
With standard plans, you can quickly and easily deploy an eCommerce back-end for your business. It offers a built-in CMS, a wide variety of themes (both free and paid) for your website, and blogging functionality for your online store.
The 2400 apps in the Shopify App Store along with extremely detailed instructions in both text and video help users create a fully functional store in just a few hours.
PayPal, Stripe, Authorize.net, or 2Checkout are just a few of the payment gateways linked to Shopify. However, the platform has its payment gateway, Shopify Payments is available in many countries and if you use other payment gateways you will have to pay additional fees ranging from 0.5% to 2%.
Shopify offers different levels of reporting and analytics that anyone starting an online business needs such as sales overview reports, conversion reports, inventory reports, activity reports, and more. User limitations include the payout rate and conversion rate. These are extremely important ratios for you to build a business strategy.
Shopify also optimizes the construction of mobile commerce websites for users to comfortably shop their way.
And finally, you'll get a consultation 24 hours a day whether by phone, live chat, or email.
Read more: 10 best affordable alternatives to Shopify
Cons
Fees that are too high when you pay at other portals, not through Shopify Payments will make your monthly bill thicker.
Shopify is SaaS-based with many custom files that the user cannot edit themselves. This causes certain difficulties when users want to create subcategories.
2. BigCommerce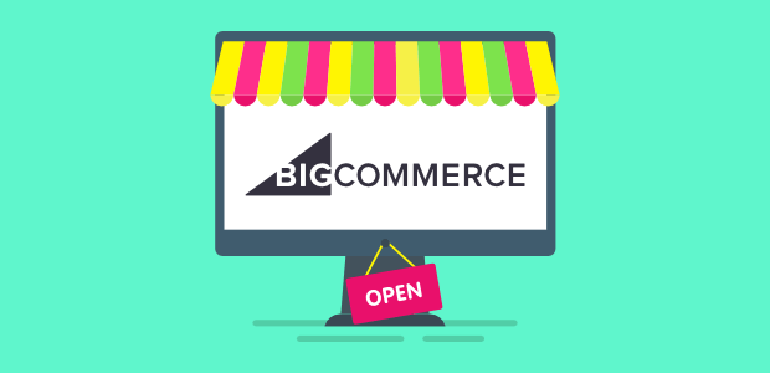 There used to be a "great" competition that generations of users talked about between BigCommerce and Shopify in providing eCommerce solutions. BigCommerce guides you through the necessary steps to set up your eCommerce store in an organized order.
Pros
What BigCommerce brings to users in the process of building their stores is clarity. Whether choosing BigCommerce Essentials (a DIY SaaS platform) or BigCommerce Enterprise (a customized experience for larger customers), users still have to allocate resources in two areas. One area to add products and manage shipping and discounts, the other dedicated to editing its physical storefront.
Many integrated payment companies are also an advantage of BigCommerce. PayPal, 2Checkout, Stripe, Authorize.net, or even digital wallets, store owners don't have to worry about transaction fees.
BigCommerce provides very real-time reports including orders, customer information, marketing reports, and more. And, it integrates with Google Analytics.
BigCommerce's high integration gives you a lot of facilities to expand and grow your store. You will be able to combine accounting, sales tax, marketing, point of sale, and other systems with ease. Alternatively, if you can't find the integration you need, your development team can use the BigCommerce RESTful API to build it.
Besides providing dedicated support, BigCommerce is very mobile-friendly so users can further expand their business market.
Cons
Just like Shopify, BigCommerce's customizations are fairly self-contained and can usually only be made available from the company's teams.
Besides the available themes, the plugins and paid themes will be expensive.
3. WooCommerce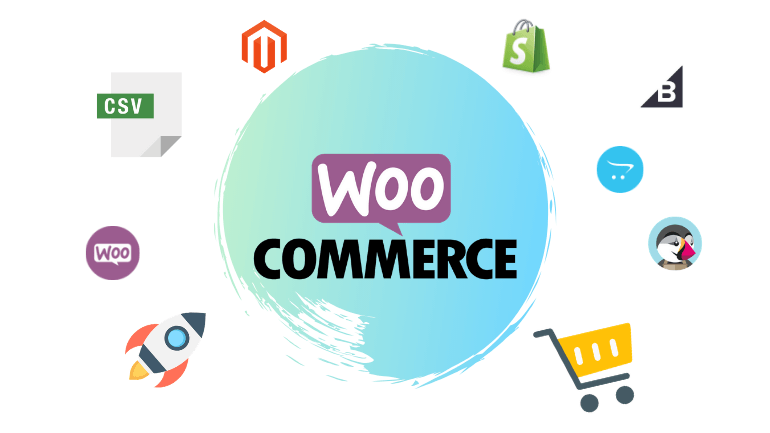 The second on the list of eCommerce platforms you need to keep in mind when starting an online business in 2022 is WooCommerce. To be honest, this is just a plugin of WordPress CMS that helps users in online business. But the constantly updated features, as well as the ease of use, allow users to comfortably build a store.
Pros
The first thing a lot of people notice is that WooCommerce is built on top of WordPress. This allows users to take advantage of the powerful design capabilities of WordPress. You will be overwhelmed by its easy drag and drop editor.
Besides, when you install and use WooCommerce, you will get access to a lot of extensions, apps, and plugins to extend the functionality of the platform. This will make up quite a lot for the missing features related to payment or financial reporting of the platform.
WooCommerce gives you the ability to set up infinite variations regarding products. And there will be no fees for you to transact with the various payment gateways integrated on this platform.
Cons
You'll need to be mindful of choosing and purchasing hosting, domain names, and SSL certificates separately.
Extensions that help users extend the platform or paid themes are expensive.
4. Magento
Magento's name is undisputed. This platform uses the PHP programming language, uses the MVC (Model-View-Controller) model, and object-oriented programming (OOP).
Great technical foundation along with its cooperation with the Zend Framework platform allows it to be able to integrate a multitude of third-party software, applications, and utilities for store owners to freely expand.
Pros
Data, when uploaded to Magento, will be safely preserved. The storage platform allows your products to be in the hundreds or thousands, and the information processing is still extremely smooth. That's exactly what I like because everyone wants their business to grow and that of course leads to an increase in the number of products.
That data will be handled by inventory management that will help you manage your business more efficiently. Therefore, when shoppers search for products, they will get the best and most realistic filtering results no matter how many locations your store has.
In terms of SEO, the Magento Commerce version allows you to easily edit product names along with auto-suggesting SEO canonical URLs for your products. Magento is extremely compatible with other devices like mobile phones or tablets. This is in line with the growing trend of eCommerce and helps shoppers have a smoother experience wherever they are.
Reports are extremely detailed statistics by each field of the information displayed from your web platform from marketing information such as products often added to the cart, cart abandonment rate, to other information. information such as views per product, sales, order counts, inventory reports, etc. Furthermore, you can integrate 3rd party software, apps, and utilities into Magento to expand the platform. in terms of features.
Cons
The high cost is the biggest drawback of Magento. Although there are both free and paid versions, the free version is quite limited in features. The paid version is quite expensive, it costs you from $ 22,000 – $ 40,000 for 1 year.
Besides, although there is a community of Magento users, the number of developers for this platform is quite modest because Magento requires high programming skills and experience. So if you have a difficult technical problem, it will take a long time for the real experts to get experienced.
5. Square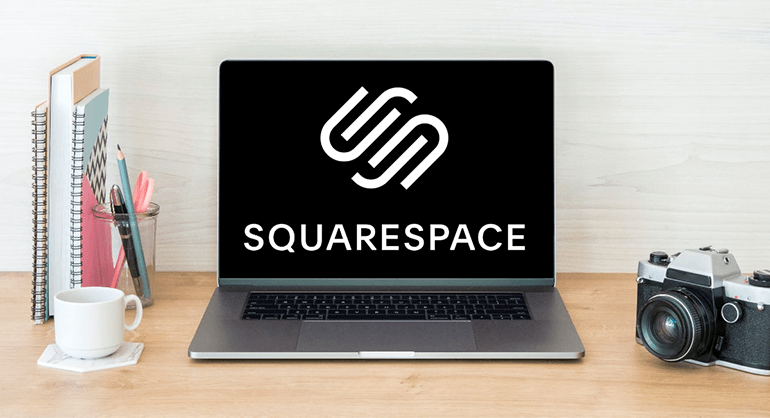 It's a shift where Square was once known as a solution for in-person transactions, but over time it has expanded into eCommerce. Square is rated as best suited for small, independent businesses with a small and less volatile portfolio, such as artisans, craftspeople, thrift stores. This meets the needs of businesses or retailers that are just starting to turn to eCommerce.
Pros
You can easily create a website with Square Online. Time is just a matter of minutes when you just need to click on the Online Store and then the Get Started button and you are ready to build your website. If desired, you can link Square Online with BigCommerce, WooCommerce, or another eCommerce platform without a shopping cart migration tool. The platform also integrates with Pinterest, Instagram, and Facebook if social commerce is your goal.
With a background in providing platform payment solutions besides Square Pay, your customers can still use Apple Pay, Google Pay in any plan.
Square Online offers full reporting functionality for all users, no matter what plan you're on: sales, payment methods, discounts, gift cards, taxes…
This platform also gives you the basics of SEO for you to perform tasks like adding permalinks, SEO titles, descriptions, and using a mobile-friendly design or HTML format. optimization.
Square Online has over 100 third-party integrations available including real-time POS, accounting tools, loyalty, marketing tools, and more.
Cons
Simplicity is also the weakness of this platform as there are few options for themes or the like when building websites.
The number of payment gateways is quite limited as well as the number of possible variations when you determine to sell a product.
Online marketplaces can also be an option to help you start online business in 2020
Online marketplaces are pre-existing eCommerce websites that allow businesses or retailers to register, sell, or rent products and services. By participating in this market, you are obliged to share with the owner of the platform the commission from the sale as well as the costs arising from the transaction surcharges and the monthly subscription fee.
In general, online marketplaces will have a more stable supply of customers from your pre-built reputation. And I think this is not a bad start.
1. CS-Cart
If you are looking for a flexible, customizable, SEO-integrated shopping cart software solution with lots of features at a reasonable price, then CS-Cart is the perfect solution. Over 20 years of development, this open-source platform has become the trusted venue for tens of thousands of online stores. With CS-Cart, businesses can completely set up and manage an eCommerce site on a full scale from a small to a multi-store virtual shopping mall.
Pros
CS-Cart will provide you with optimal features for your online business from supplier management, product management, multiple payment options as well as in-depth reports.
You can rest assured about the SEO feature of CS-Cart because this platform is developed on PHP and MySQL open-source code. So if you have a little technical understanding, you can completely scale up the store according to the business requirements of the business.
After integrating CS-Cart on your website, you will be provided with 1000+ add-ons to customize your store.
More than 70 online payment gateways including Paypal, Webmoney, EWay, etc., are supported by CS-Cart in addition to many other traditional payment methods. You can also order by phone.
CS-Cart offers both CS-Cart and Multi-vendor versions, to serve individualists as well as communities. But as I analyzed above, the multi-vendor version is highly appreciated. Therefore, this platform is a partner of a series of large eCommerce sites such as Amazon, Booking.com, Uber, Taskrabbit, etc.
Cons
Support costs can be expensive
2. ShareTribe
From an idea of ​​two students to helping classmates sell old books and find private tutors, ShareTribe now offers almost every kind of feature you could want and need from a marketplace builder to start online business in 2022.
Pros
The best thing about this platform is that its store building feature is as simple as the reason it was created. Firstly it is an open-source platform, so you can use any command within your knowledge to build a store that aligns with the strategic vision. Besides, you can use their tools to freely create your market and increase brand awareness from themes, icons to custom CSS. However, you will still have maximum control. Only authorized users are allowed to edit the platform under the supervision of you or an administrator.
The ShareTribe marketplace is fully functional in over 190 countries and accepts transactions in more than 20 currencies. The payment gateways are opened smoothly to help limit the failed transactions. Besides, you can completely control transactions with customers. For example, when a customer overpays Paypal, you can ask the payment gateway to refuse to pay the buyer until the goods are safely delivered to the consumer.
With integration with Google Analytics, you will have the most intuitive and specific reports about your store and relevant customer data.
The interface set up by Sharetribe on mobile devices is also amazing thanks to responsive designs. The shopper's experience will also be ensured through social networking features such as Facebook or Twitter.
Cons
However, it is the comfort that ShareTribe provides to users that makes them lose the initiative. Many store owners like to have options as a suggestion.
Besides, the email retargeting feature of this platform is quite poor, which can cause you to lose many customers.
3. Yo! Rent
This is one of the online marketplaces geared towards the segment of customers who want to start an online business with high-end items. Luxury clothing, furniture, construction equipment, recreational vehicles, boats, and party equipment are just the list where Yo! Rent always has the maximum number of revenue-generating streams.
Pros
This platform is extremely suitable to start online business in 2022 because it provides multiple user interfaces from administrators, tenants, and lessors, helping market owners to manage their businesses to the fullest.
Yo! Rent has a centralized automated inventory system in place. This automated data digitization helps users capture business process metrics and use them for future growth strategies. Also, Yo! Rent has a responsive design that seamlessly transforms the market by delivering the correct experience across multiple channels.
You also don't need to worry about the SEO feature of this platform. User-friendly CMS, businesses help to set up website navigation, page content, email templates, product collections are always ready.
You can experience more features like retail, sales, or RFQ support, or more than 20 integrated payment gateways through free no-login demos.
Cons
Yo! Rent brings updates 1-2 times/year but it is quite expensive.
Besides, paid themes make up the majority.
4. Yo! Kart
Together with Yo! Rent, I bring you a breath of fresh air Yo! Kart. It's probably the only eCommerce solution on this list that's made as an all-in-one.
Pros
I think Yo! Kart's stereotype is also an advantage of this platform. It also provides feature-packed admin and vendor modules that users don't need to bother to arrange anymore. Users will have a wide range of features available such as product catalog management, order management … without having to set up anything.
Besides, it still has all the advantages such as more than 20 integrated payment gateways that do not charge any transaction fees.
When using Yo! Kart users will benefit from the popular APIs like QuickBooks, ShipStation, and Stripe Connect that are already integrated. Besides, it also comes with a mobile device support feature for users to easily bring their booth to more users.
Cons
Paid updates. While there are comprehensive additions in each update, they are not free.
Free themes are limited.
5. Growcer
Is this a name full of the nature of cultivation and husbandry, right?
The online marketplace created by Growcer is primarily focused on local items such as meat, fish, eggs, dairy, or other items commonly found in grocery stores.
Pros
The business model in the Growcer market is segmented with separate control panels for standard ecosystems for different administrators. We have business owners, sellers or suppliers, buyers, and shippers.
In addition, the usual business processes such as billing, reporting, sending push notifications, and deducting commissions are fully automated.
To streamline the shipping process for business owners, Growcer comes with a delivery management app with features like routing, calling, and order catalog management. To ease the workload for vendors in the marketplace, Growcer supports creating delivery intervals, giving suppliers time to gather resources, and simplifying business models.
Growcer also allows businesses to grant access to third-party vendors so that suppliers can manage customer contact information, track local inventory, edit door details, and more. products, view ratings and reviews and monitor advertising campaigns for on-site promotions.
Growcer has created apps on popular operating systems like Android and iOS with full features of profile management options, email notifications, order status updates to route navigation, and wallet management. This makes the process of products exported from the store to the buyer seamless.
Cons
However, in my opinion, what Growcer is doing is still only targeting a small audience.
Closing Thought
There are no eCommerce store platforms that are optimal for all business ideas. The list and suggestions I gave above are just a way to make it easier for you to start an online business in 2022 as well as avoid cumbersome technical procedures like shopping cart migration.
You need to clearly define your business goals as well as your level of information technology knowledge to choose the most suitable eCommerce solution.
Shopify, BigCommerce get their reputation from the comprehensiveness while CS-Cart helps you have a whole commercial community by your side.
In the end, the decision is still yours. Thanks for reading!