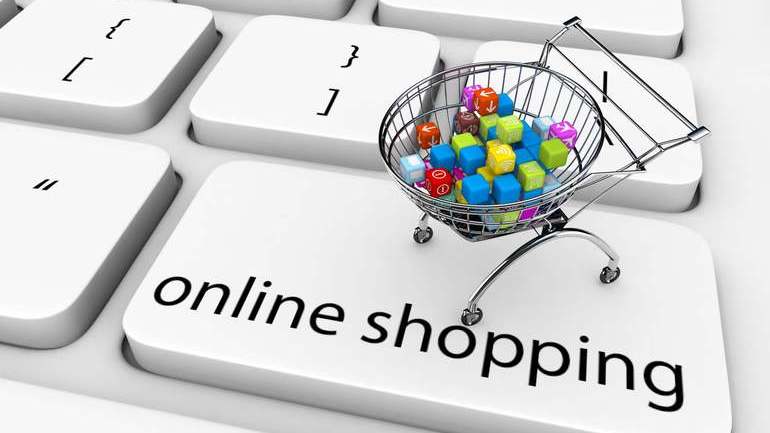 Building an eCommerce platform is like painting a masterpiece. It is critically important that you, either the painter or the dealer, need to be equipped with the best working tools that help optimize your work efficiency. While pencils, sketchbooks, paintbrush, etc. are essential tools for a painter to bring his artistic vision to life, an online shopping cart with a sophisticated eCommerce platform is all that a merchant needs.
A shopping cart is a piece of software that fosters self-service method by facilitating the process of online trading, making it possible for buyers to have their favorite items preselected and reserved in a "trolley symbol" before purchasing. 
There are two different types of shopping cart software: one is the open source shopping cart, and the other is a hosted shopping cart, in the form of a monthly-paid subscription service. For more information about them, read our comparison below.
Overview
Open-source shopping cart is an e-commerce platform for which the original source code is freely available and can be easily adjusted or modified. With an open-source shopping cart, you don't have to pay a licensing fee to have complete control of your site. That's the reason why open source shopping cart is an ideal option for those businesses wishing to do their transactions online for a reasonable charge. Some open source eCommerce solutions are Magento, WooCommerce, PrestaShop, OpenCart.
By contrast, the hosted shopping cart, a type of software as a service (SaaS) that hosts online stores, accepts customer's payment to offer online buying and selling services, and this usually requires a third-party firm host. Some hosted eCommerce platforms are Shopify, BigCommerce, 3dcart.
Users agree to allocate their budget in return for the delivery of top-notch service from the provider. So the question open to consideration is that "what happens if we decide not to use you after our one-year contract ended?"
Well, bear in mind that the contract doesn't allow users to cover the whole spectrum of their website operation. They are merely able to make use of the services they love and care about. This fact will pay tribute to one arising problem which is that some actions should be taken before it is too late and the provider deletes all of your site's information. So cut corners by using NextCart migration service to get stored up your important data in the course of time.
Before comparing open source versus hosted shopping carts, let's delve into some differences between the two types of platforms mentioned above.
Comparison of different platforms
Shopify vs. WooCommerce
WooCommerce is an open-source solution built on top of WordPress, which enables you to run an online store using the platform you know and love. Whereas Shopify is an all-in-one solution that allows you to create and manage your online products, payments using a single web-based service.
While Shopify comes with a free myshopify.com for all plans, WooCommerce is not entirely free because you have to purchase your domain name and hosting.
Regarding the fees, Shopify may charge you specific prices for all your payments, whereas WooCommerce will cost you depending on which payment methods you add.
Both WooCommerce and Shopify come with an extension system which adds more functionality to your store, but the difference lies in the number of extension apps available.
Shopify offers 24/7 support for customers while WooCommerce carries this out in the form of help desk for users and extensive documentation for the software.
Shopify is highly customizable with dozens of theme available, but sometimes you have to pay for a premium package. On the contrary, every WordPress theme on WooCommerce is entirely free of charge.
Shopify vs. Magento
So, what are the pros and cons of Shopify, which is a hosted eCommerce platform and Magento, a non-hosted shopping cart?
Shopify
Pros: It provides cheaper templates of higher quality as well as better add-ons and apps you can integrate with, namely Pinterest or PLAs.
Cons: You may need a third-party app as there's a lot of stuff that the platform doesn't come without the box. As a result, some extra fee will be inevitable.
Magento
Pros: The most well-acknowledged benefit of Magento is that downloading the software is usually free and that you can install it on Bluehost server. Even if it costs, the fee is sometimes inconsiderable and worth the value.
On top of that, you are completely in control of everything on the platform, so feel free to adjust till your store has the best elegant-looking feel.
Cons: There's little support when using Magento as sometimes it can't deal with such a big influx of customers asking for help and technical support. Also, users have to pay for the hosting service.
OpenCart vs. BigCommerce
OpenCart
Pros: As OpenCart features an open source solution, it allows a broader range of choices that are user-friendly, and thus are relatively easy to get the hang of. There are much more free modules and themes open to alternatives, which means the cost devoted to the whole process is cheaper compared to other platforms.
Cons: However, its limited scalability is a shame, making it less popular with big-scale business.
BigCommerce
BigCommerce is a cloud-based eCommerce platform that has provided immense support for many famous brands.
Pros: It's better out of the box. On the lowest tier, you can even add gift cards, do built-in ratings or real-time shipping quotes. These services don't charge you while they do on other platforms such as Shopify. Moreover, you can have seamless integration when purchasing things on BigCommerce since it has gone into partnership with Alibaba.
Cons: The most significant drawback of BigCommerce is its lack of use, and decent apps available for free.
PrestaShop vs. 3dcart
Both of the two platforms have their strength and limitations, and these factors will be analyzed based on:
Fee
PrestaShop is a free open source eCommerce platform, so it can be a reasonably cheap service to start with. It suits those enterprises with low budget willing to kick things off for an online store.
Even though the very first step of setting up your dream store using PrestaShop is kind of free, users will have to endure charges for almost all of the standard services they use including add-ons, abandoned cart system, checkout, etc. while such services are all included free when using 3dcart.
Support
Any eCommerce platform is accommodating to a certain extent. Similarly, Prestashop comes with a free basic support plan that can save both precious time and money for merchants to hire an IT professional.
For a premium support plan, Prestashop requires users to pay annually to get access to the service, and the charge included are usually prohibitive. Whereas, 3dcart is more acceptable with unlimited technical support. However, the cost may be putting you off, but it contributes to a fully functional shopping cart in the long run.
Bear in mind that cheap things do not always go with good quality.
Ease-of-use
3dcart gets a plus point for the fact that it is extremely easy to use, suitable for a beginner or ones without specialized technical knowledge. Prestashop is also comfortable to use, but the starting point may be a little bit of a hassle for users, except for a computer geek, or an IT professional.
But Prestashop makes up for these limitations by offering various customizing themes for free with perfect flexibility.
Comparison of open source shopping cart and hosted shopping cart
Open source shopping cart software
Merchants and customers mostly prefer open source shopping cart software because it successfully delivers the performance on the promise, and allows users to make an adjustment to their websites without a need for paying. Therefore, if you don't have enough funds to hire a technical staff or support staff, an open source shopping cart is the best bet.
Additionally, it gives customers the ability to create a custom design card to match the look of their eCommerce site.
If you are confident of your technical skills and programming knowledge or you have enough time and patience to deal with the CSS, HTML, I suggest you pick the open source shopping platform.
The open source platform is filled with a global ecosystem of developers and staff who are on standby to offer immense support and add-ons to optimize the functionality of the software. 
Bear in mind that additional support service is available through a third party facto, so if you desire to have the service, you can choose to pay and get it.
However, the downsides of this type of platform are worth considering as well. A web hosting security is not automatically applied so you will need to monitor it yourself. Even though the software is free, you may be charged for upgrades or additional features, and sometimes these are highly priced. 
Some services may require the use of banner space in exchange for their software servers since this type of service can get overloaded which results in slow performance.
Hosted shopping cart
Unlike the free open source version mentioned above, hosted platforms include hosting, automatic upgrades and security upgrades that come with full support. There is a variety of storefront templates for you to choose from and these are equipped with all kinds of maintenance and management tools.
For the most part, the masses will prefer hosted shopping cart over free open source platform because dealing with the online version, no technical skills, and specialized web development skills are required, making it much easier to get the best of the wholesaling experience. 
Final words
In the era of advancing Internet usage, the trend is that dealers expand their brick and mortar store into an online form so that their businesses have enough advantages to grow and prosper. 
Empower your online store with an all-in-one shopping cart software that can potentially satisfy your ambition and increase functionality. It is worthy, I can assure you as with shopping carts, shopping and billing become a much more delightful experience.
Once again, stop by this post to have a look at a comprehensive comparison of open source shopping cart and a hosted one.